Historic snowfall in Canadian Prairies! + BIG PHOTOGALLERY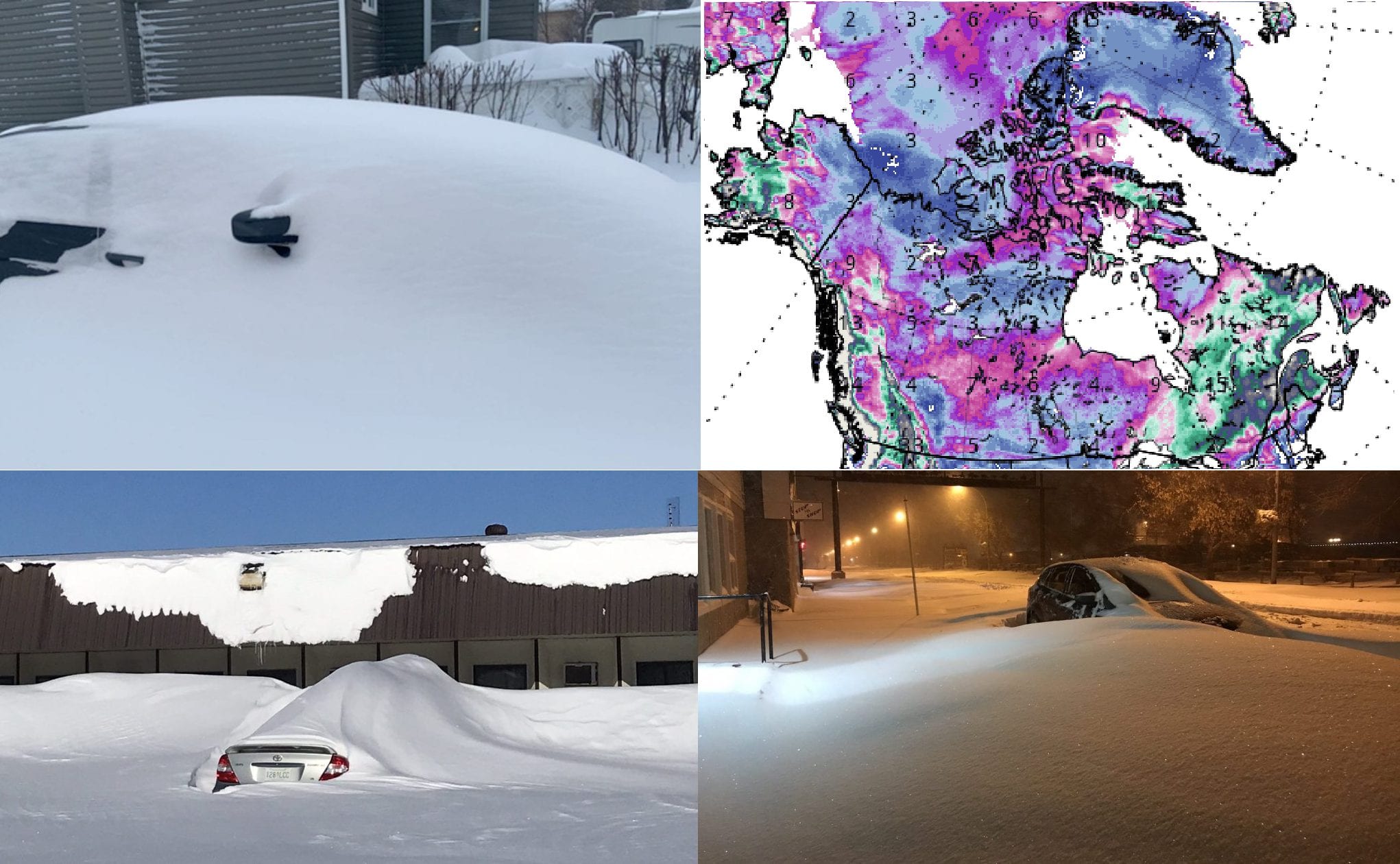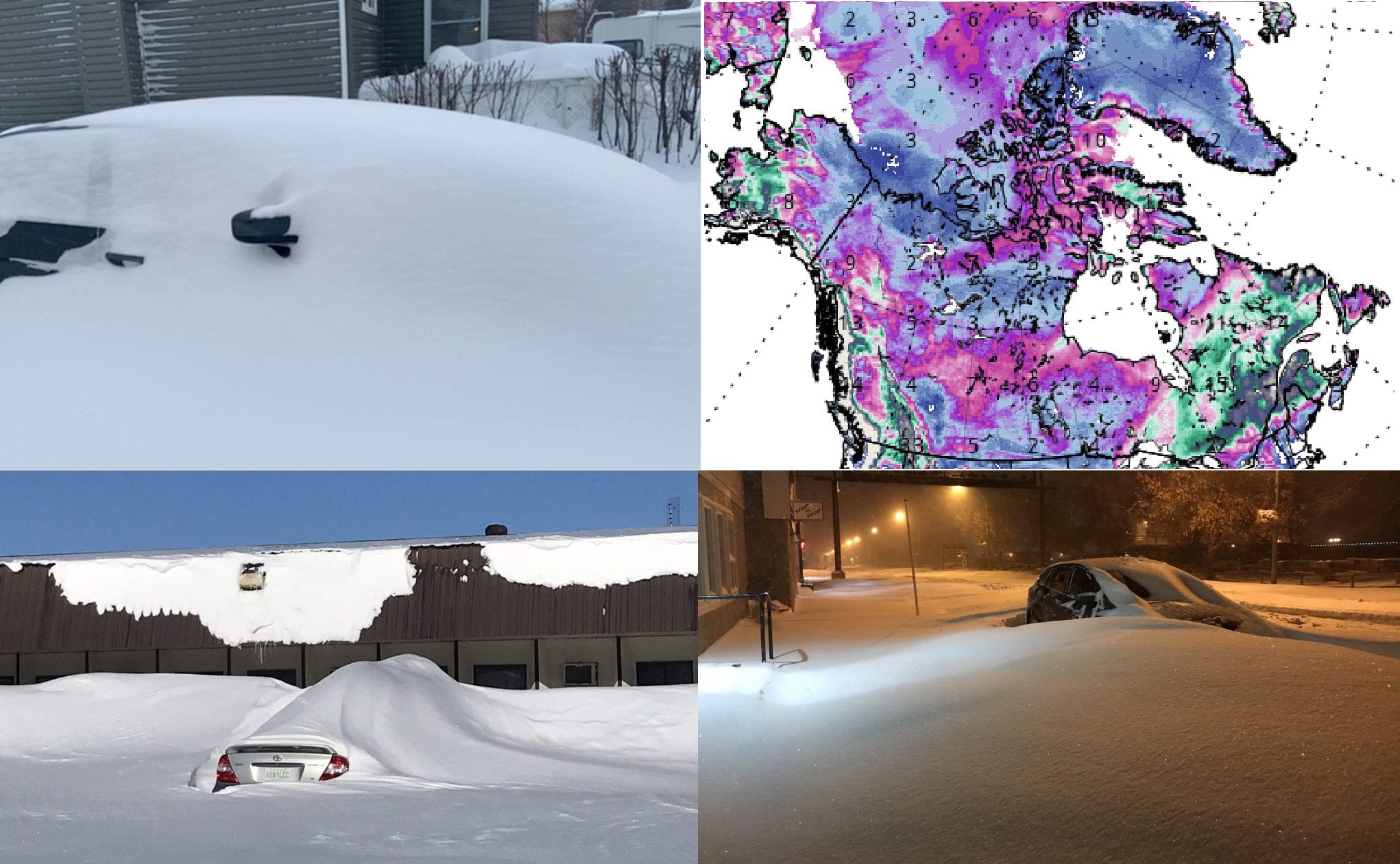 Current winter conditions in the western, central and northern USA have roots in Alaska and Canada, where since the beginning of November 2020 hit record blizzards with record frosts.
In some populated places has fallen around 50 cm of snow at the weekend and forecasts are everything, only not warm.
On Tuesday, 10. November, -22,8°C / -9°F was measured in Edmonton, Alberta or -22,4°C / -8.3°F in Saskatoon, Saskatchewan. It is one from the most populous cities in the region situated in warmer areas of southern Canada.
During the day, maximum temperatures in large area in Saskatchewan or Alberta won´t reach more than -10°C / 14°F – Arctic days are reported, locally near snow cover up to 48 cm / 19 inches (Kindersley, Saskatchewan).
Extreme cold conditions or moreover strengthened by strong winds, e.g. in Ardenville, Alberta, up to 102 km/h /conditions in Southern Prairies you should watch here: https://www.youtube.com/watch?v=CbUEoD10fk4; https://www.youtube.com/watch?v=HE2K52eGrPs; https://www.youtube.com/watch?v=elpncy-k848; https://www.youtube.com/watch?v=ps5-KO5_sFI/
In Alaska, during early November temperatures dropped almost to -40°C / -40°F and 60 cm of snow has fallen. Surprising early winter blast hit mainly Yukon region (in Alaska and Canada both).
Extremely cold weather will continue in Saskatchewan and Alberta until Thursday, 12. November and next severe coldwave is forecasted to the weekend, 13.-14. November 2020.
Cold blasts gradually hits from W-NW all parts of Canada. Blizzard conditions are expected until 26. November in parts of Ontario and Quebec, too.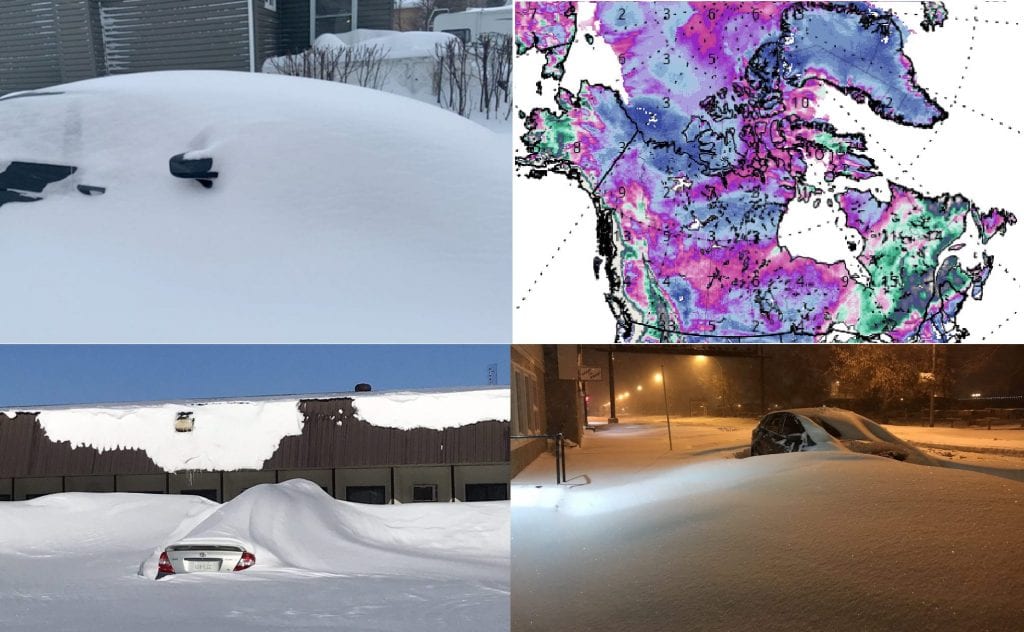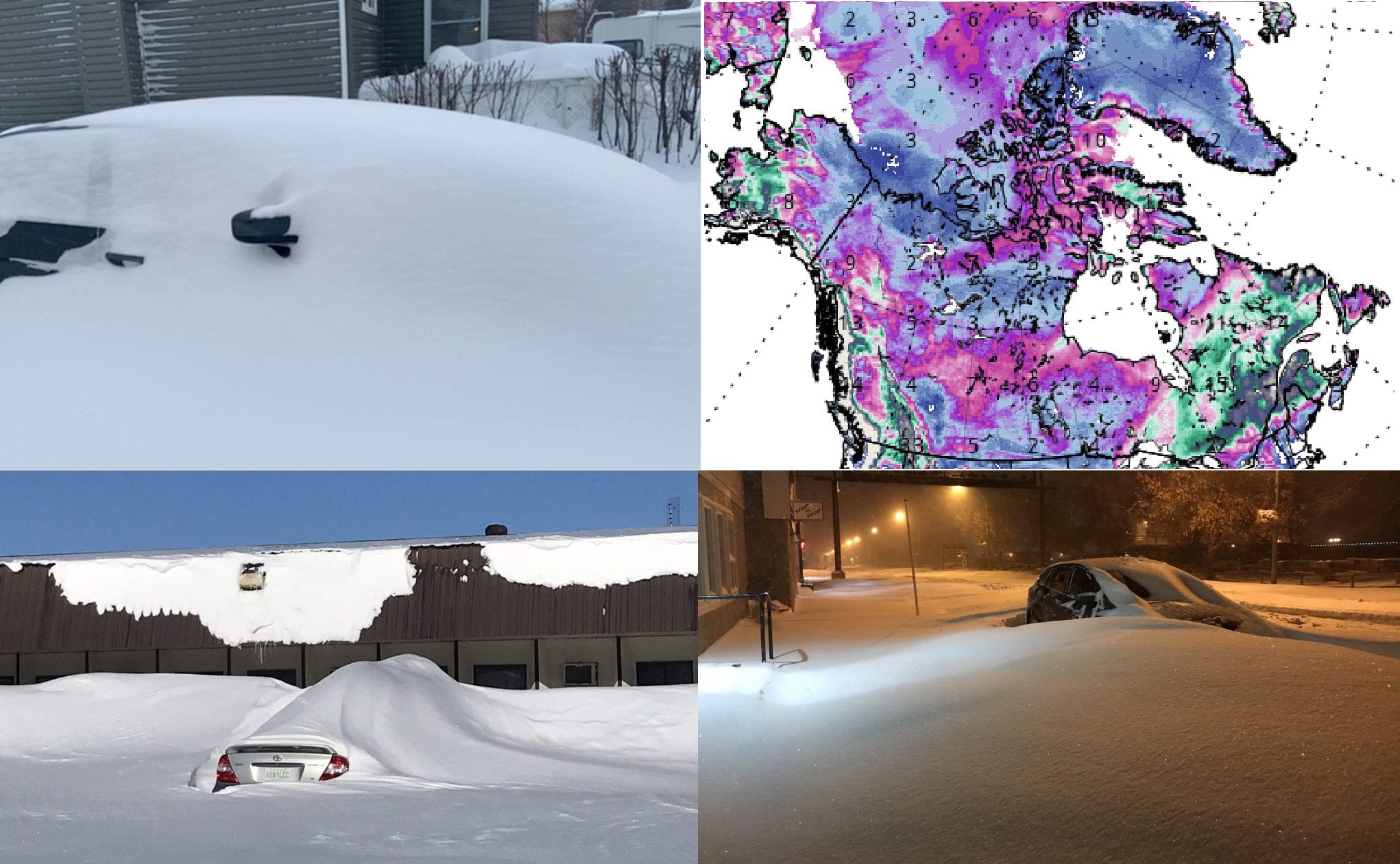 BIG PHOTOGALLERY: