Isaias is an official second hurricane of Atlantic hurricane season 2020 and during next hours, it will intensify up to hurricane of category 2 according to Weather Nation, near Bahamas.
In Puerto Rico, storm was more damaging as had been expected, with more damages caused mainly heavy rain up to 9.57 inches / 243 mm and severe winds up to 60 mph / 97 km/h. Last hours, system hit Dominican republic and after its return over ocean, Isaias became a hurricane of the first category.
Florida and East Coast will be affected by hurricane of 1st category, cause power of 2nd category system will reach only shorter time, before an arrival to Florida. Around 5 inch rain (120 mm) and 75 mph / 130 km/h winds are expected in eastern half of peninsula.
During Monday, Tuesday and Wednesday, system hits East Coast and Northeast, with possible flooding effect. Westward from the (ex-)hurricane, colder air with showers will be persisting and hot (and stormy, expect of coast) weather in many parts of US will end.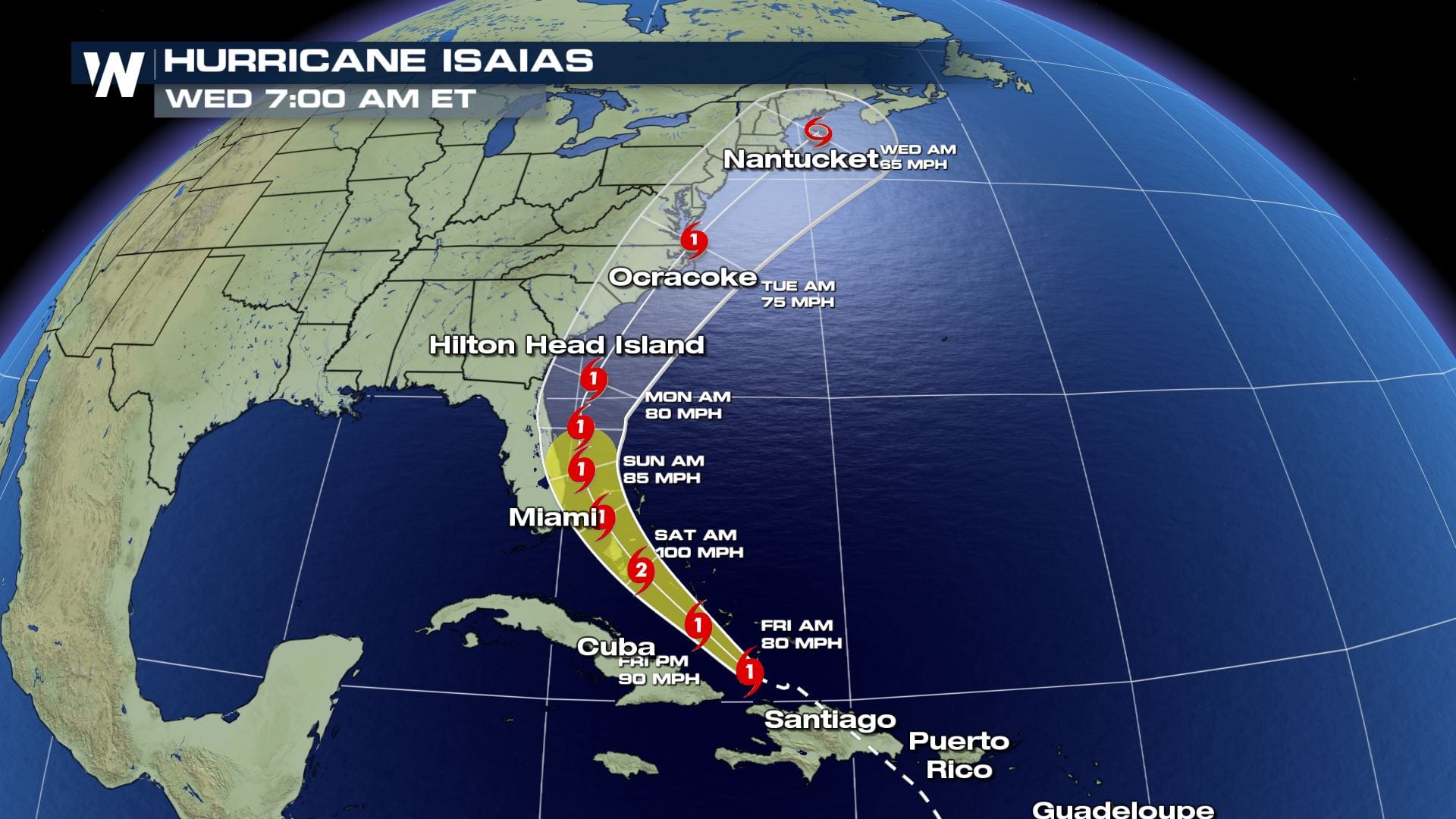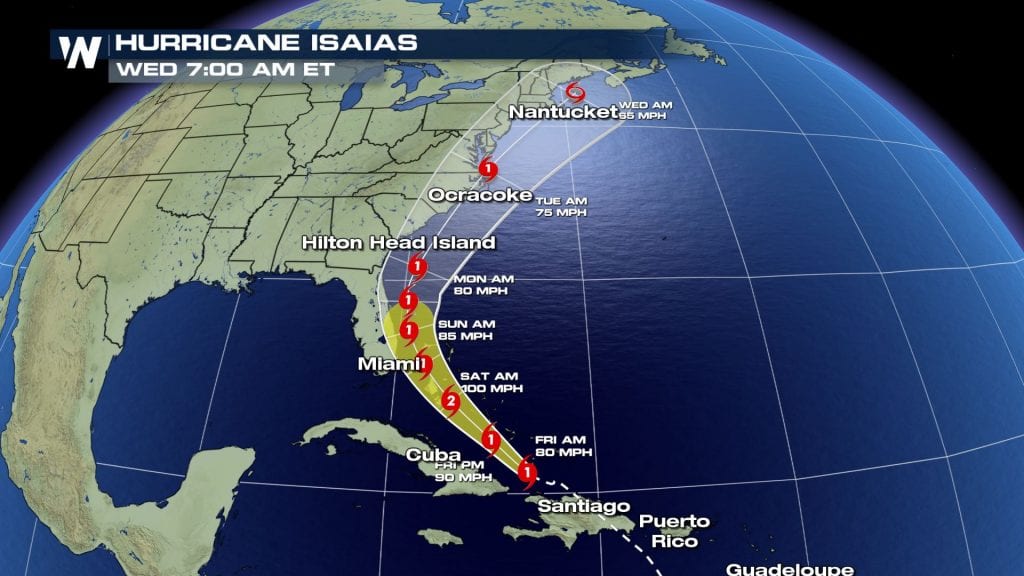 Videos from Puerto Rico, where Isaias was only tropical storm /Weather Nation
(Visited 64 times, 1 visits today)