While on Friday 31 July, Europe alives the hottest day of the year 2020, with maximum temperatures in Paris +39,3°C and London +37,8°C, powerful cold front, which will end the heatwaves is already prepared for next 4 days.
At the weekend, temperatures up to +45°C are expected in the hottest places of Mediterranean /https://mkweather.com/2020/07/30/the-worst-is-only-beginning-italy-spain-greece-are-expecting-45c-113f-thursday-in-france-419c-107f-bosnia-a-h-410c-montenegro-404c-albania-and-greece//, on Friday, +42°C in France, +40°C in Paris and +37°C in London /https://mkweather.com/2020/07/30/london-can-reach-37c-99f-paris-40c-104f-southern-france-is-expecting-42c-on-friday-bosnia-and-herzegovina-already-409c//. After extremely hot day, mainly in the UK, France and western Balkan appears the storms during Friday evening.
Extremely hot air and cold front, will be continue to move above Europe eastward during the weekend – on Saturday, temperatures close to +40°C are possible in Germany and Benelux, with powerful afternoon and evening storms in region, and over Alpine region, Italy, east France and west Balkan, too.
On Sunday and Monday, hot air will shift over eastern Central Europe, with possible similar heatwave as in Tuesday (+37,2°C, Vienna; https://mkweather.com/2020/07/28/heatwaves-will-be-stronger-germany-is-waiting-40c-104f-at-the-weekend-vienna-on-tuesday-372c/). Between cold air over western Europe and hot air over eastern parts of continent will be created strong temperature gradient gradually and then, in Monday´s evening and during Tuesday, very strong storms according to forecast models hit almost whole Central Europe. Strong storms will be in Alpine region sooner, in Sunday afternoon and evening.
In Tuesday, hot air will be pushed over Ukraine and stronger (but not too damaging as in Central Europe and northern Balkan) storms hit Baltic states, Belarus and west Ukraine too.
Regionally, more than 100 mm of precipitation can occur during this storm event and after 10 days, next flash floods, hailstorms or gusty storms in region are regionally expected. Situation will be monitored and during next days we´ll bring more fresh news about this topic.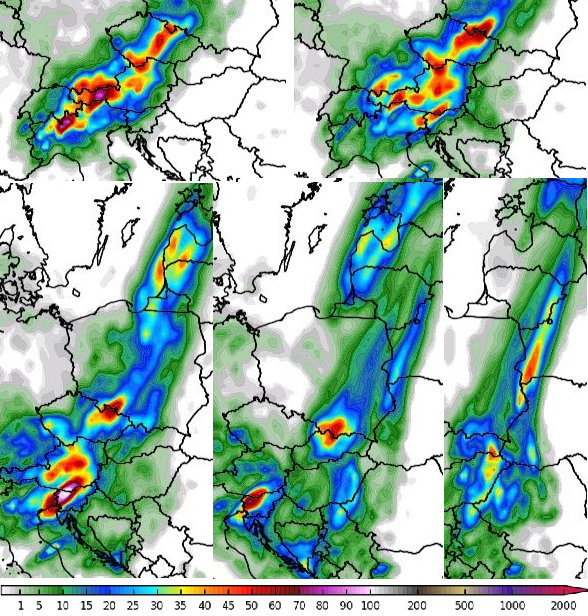 Illustration photo: nbcphiladelphia.com
(Visited 75 times, 1 visits today)