This is anomalously extreme! It won´t be one of several Mediterranean storms over the Spain, Portugal and other parts of Mediterranean, but very possibly next tropical storm, or even hurricane of Atlantic hurricane season 2020!
If possible storm Kappa eastward from the US and Canadian coast will strengthen to a tropical storm next hours /https://mkweather.com/2020/11/27/tropical-storm-kappa-in-the-atlantic-should-it-hit-newfoundland-and-nova-scotia//, we will have in the world next powerful tropical storm, Lambda, which will be moving westward from Spain and Portugal directly towards Canary Islands and West Sahara!
It will be very probably only 3rd tropical storm, or even hurricane, which hit Canary Islands in all-time history, after 1826 Canary Islands storm called to as San Florencio storm and Tropical storm Delta from late November 2005.
Powerful system will bring severe rain, with possibility of floods and landslides in Madeira and Canary Islands and with its edge it hits moreover African continent - mainly coasts of Morocco and Western Sahara.
It should be a first West Saharan tropical storm or hurricane ever!
Forecasted sustained winds are at the level of strong tropical storm or Category 1 hurricane and possible rainfall in Canary Islands possibly 100-150 mm on the northern slopes.
System is expected to hit Madeira around Monday, 30. November and Canary Islands from Wednesday to Thursday 2.-3. November 2020.
If Kappa and Lambda will be confirmed, we should expect possible next tropical storms of the year with exotic names Mu, Nu, Xu, Omicron or Pi.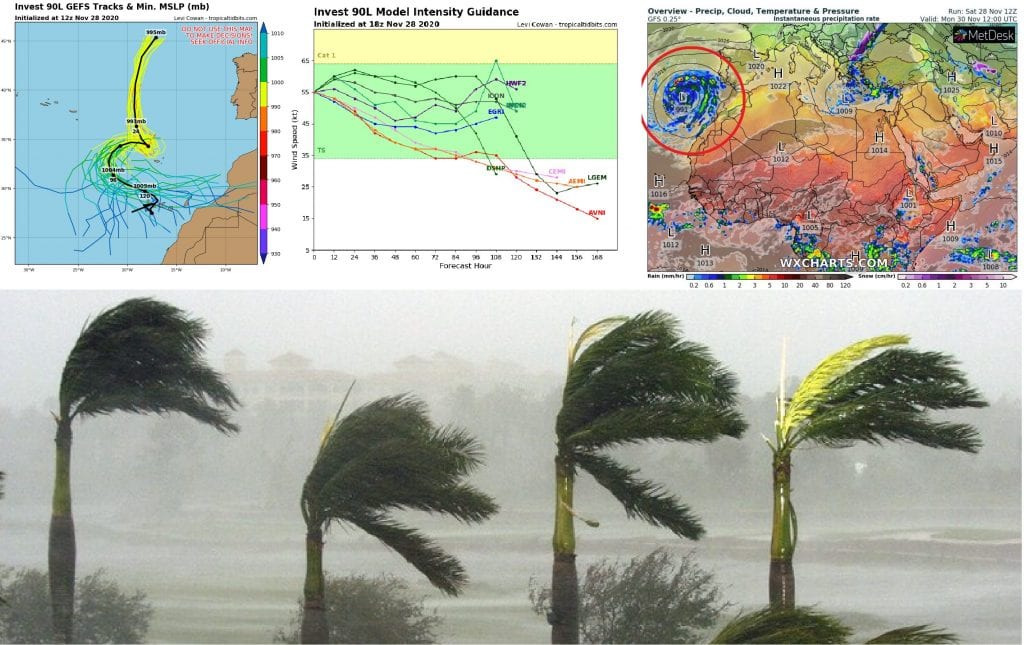 Infographics: tropicaltidbits.com, wxcharts.com, wikipedia.org: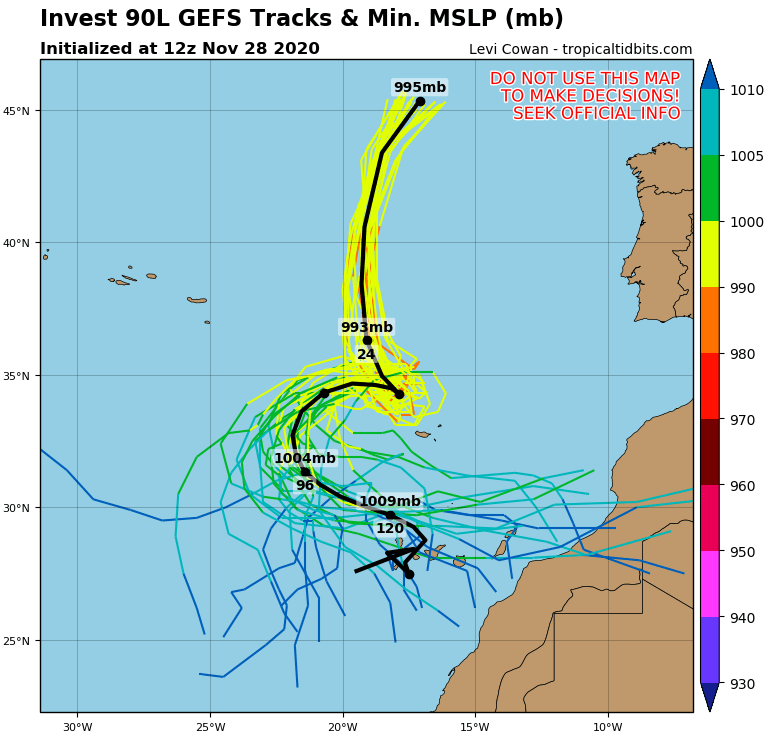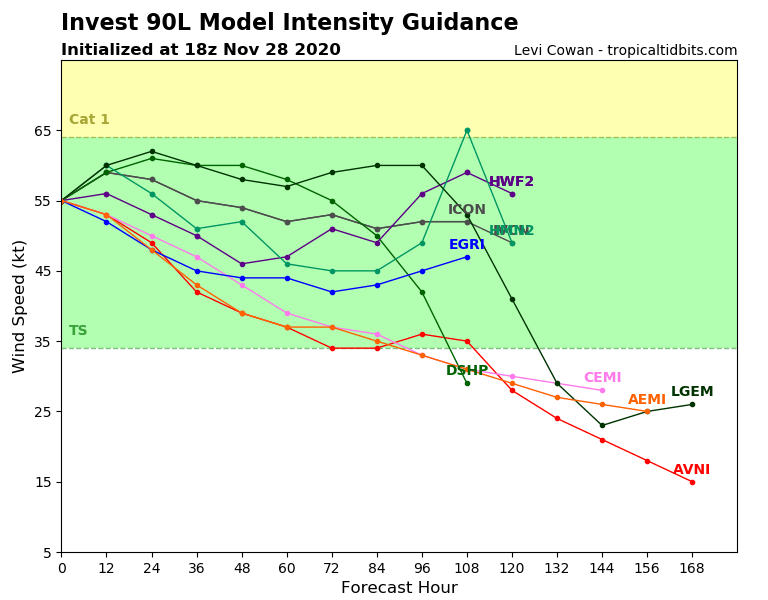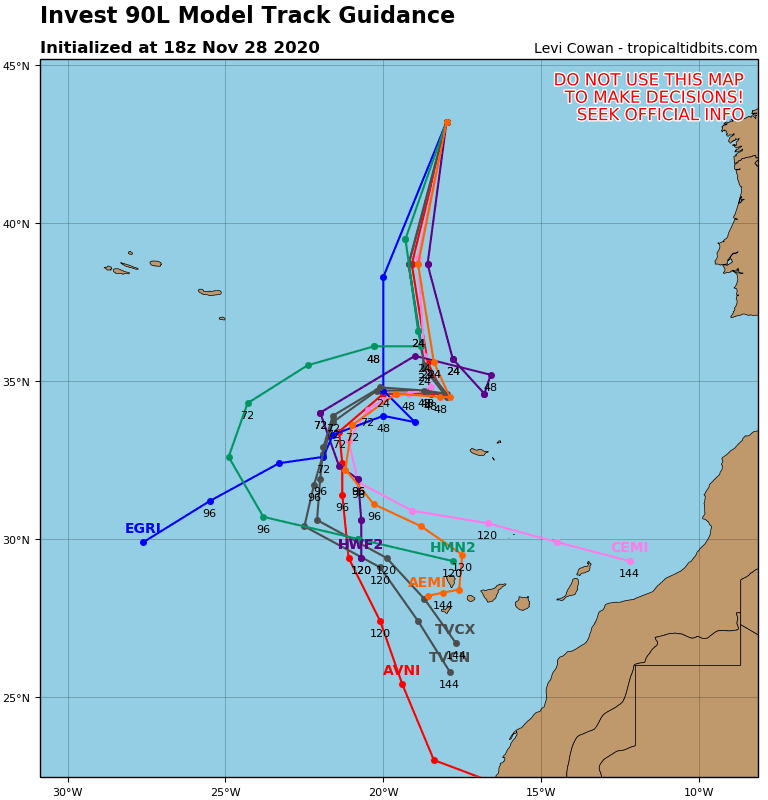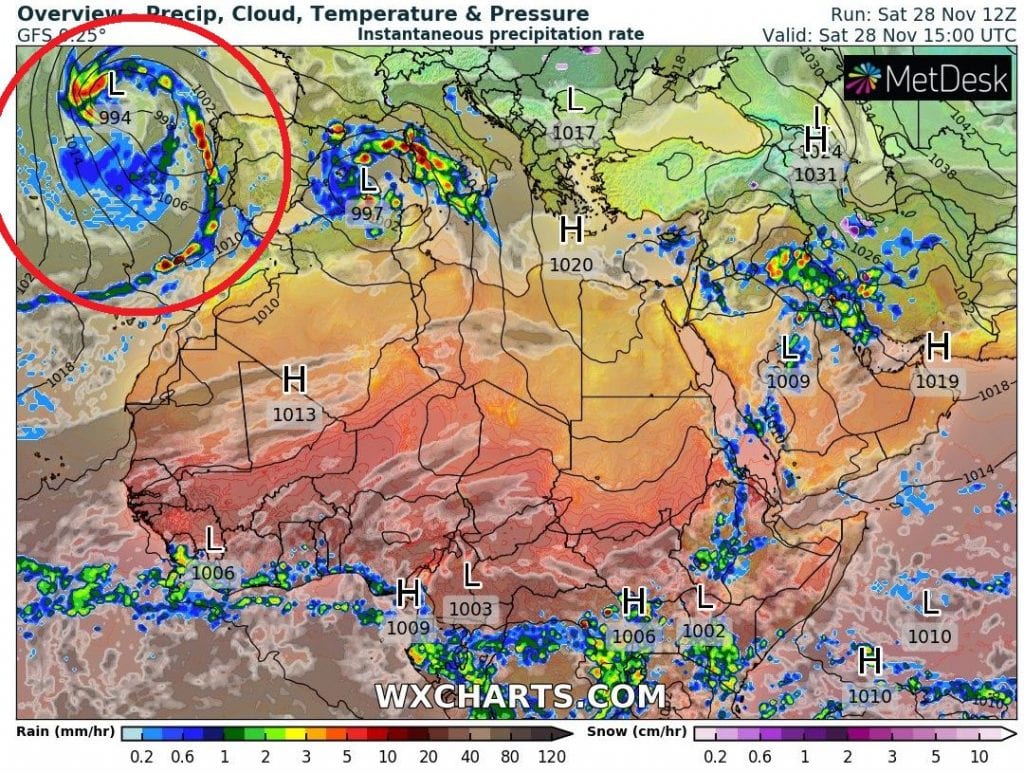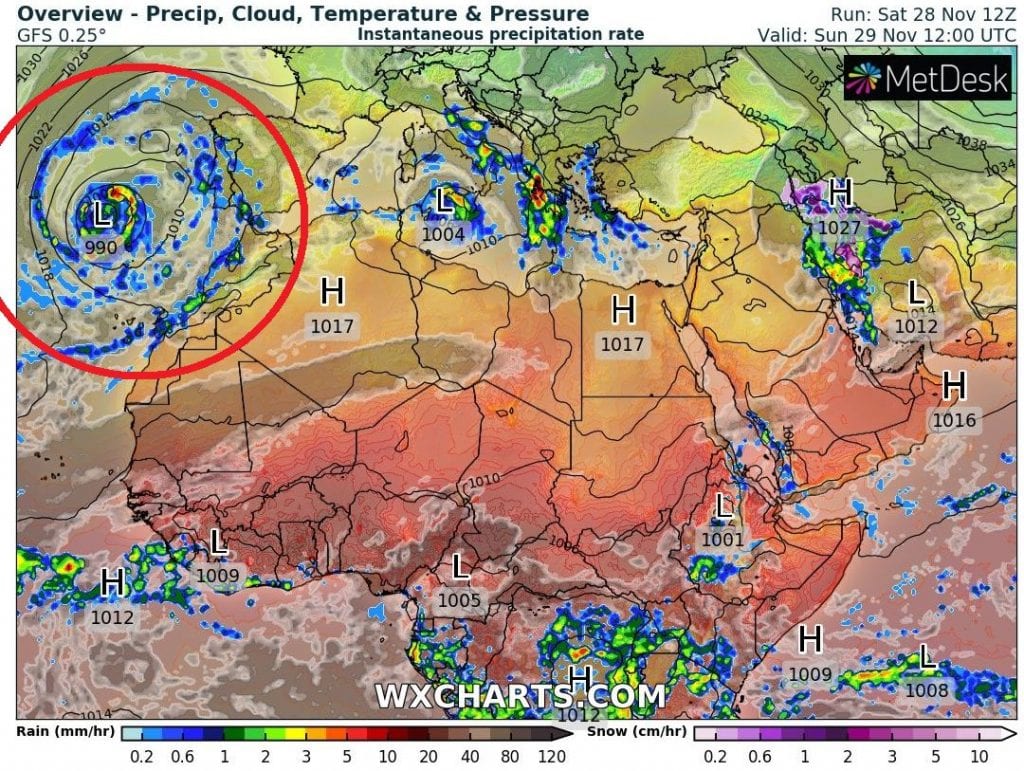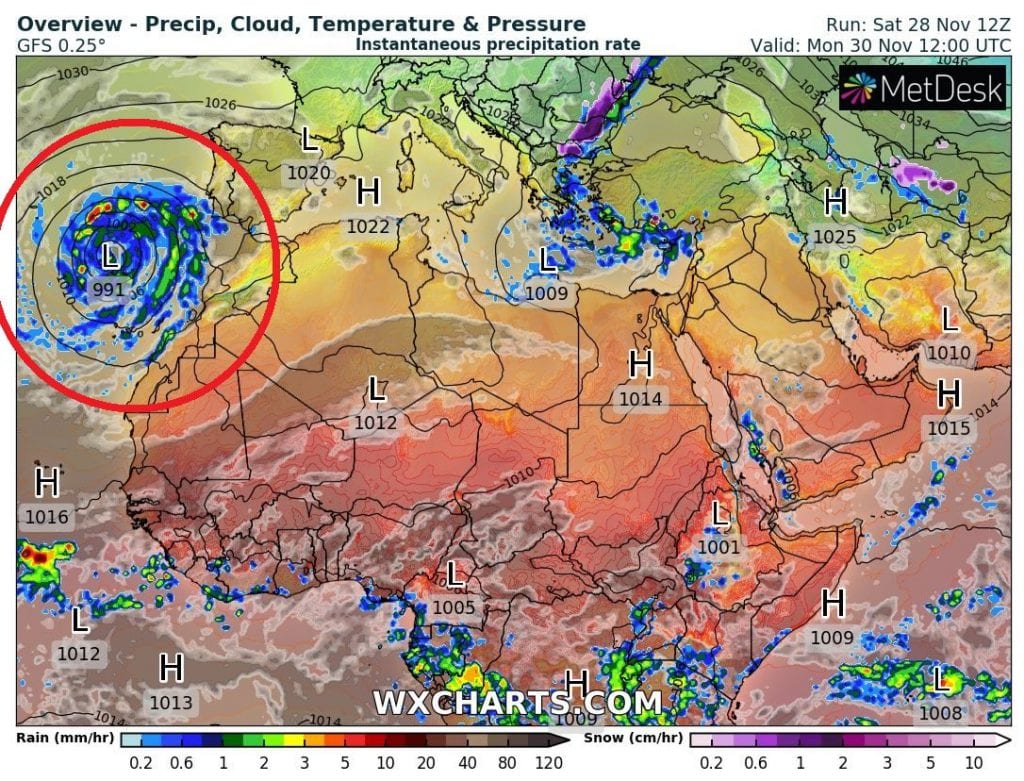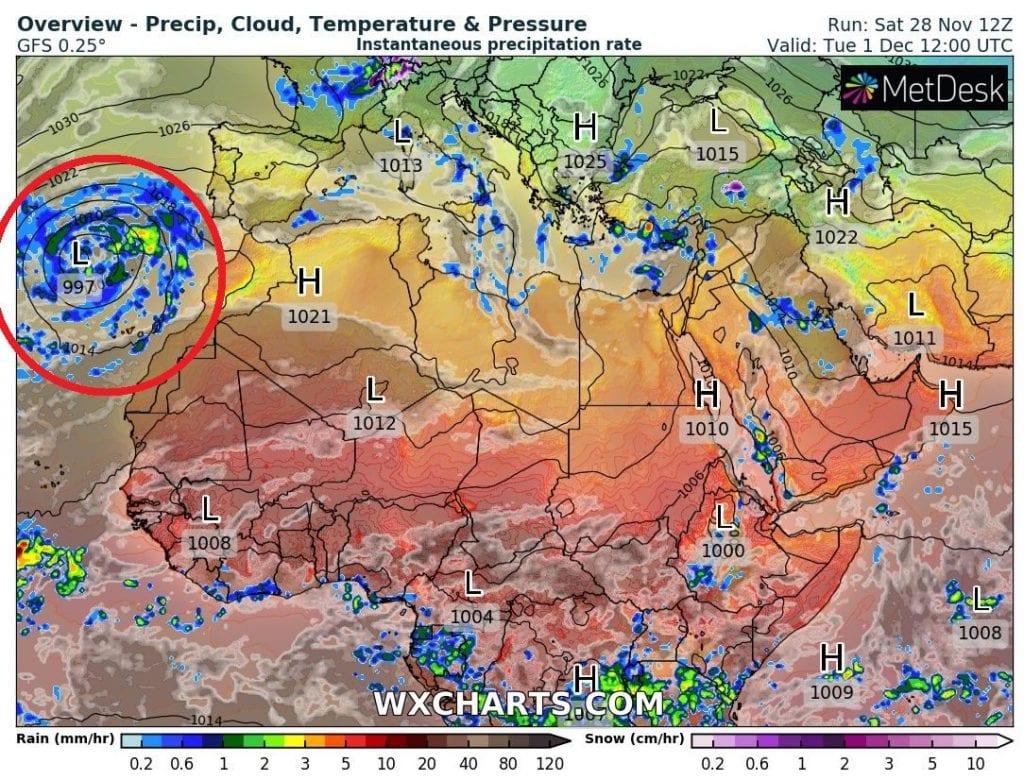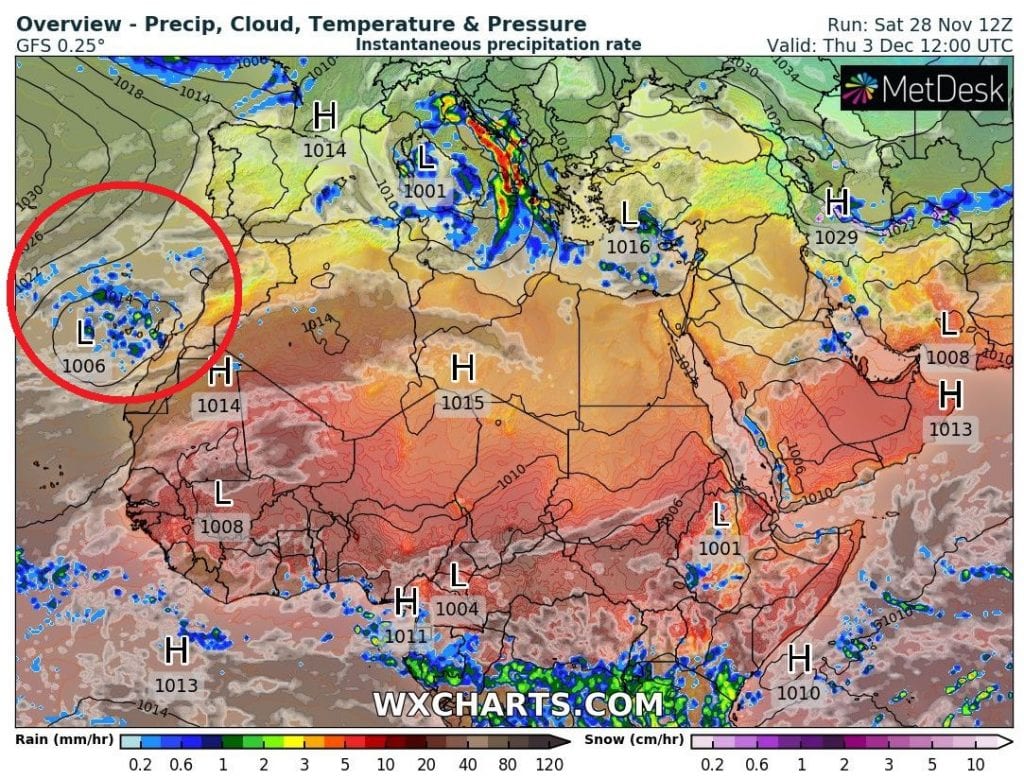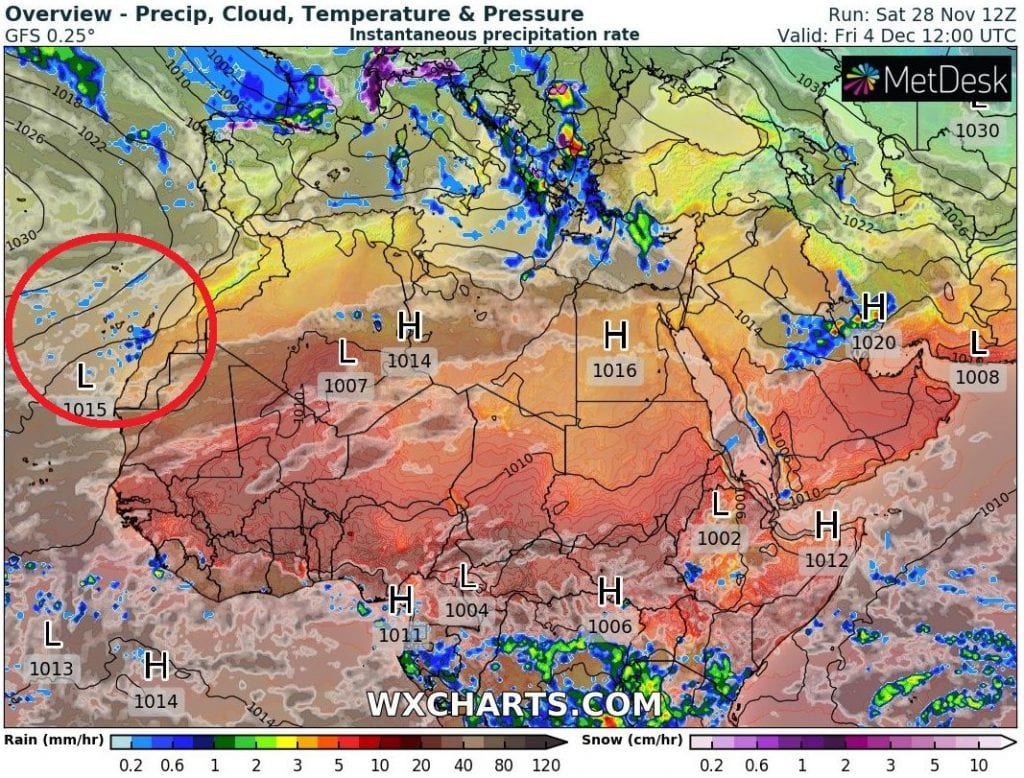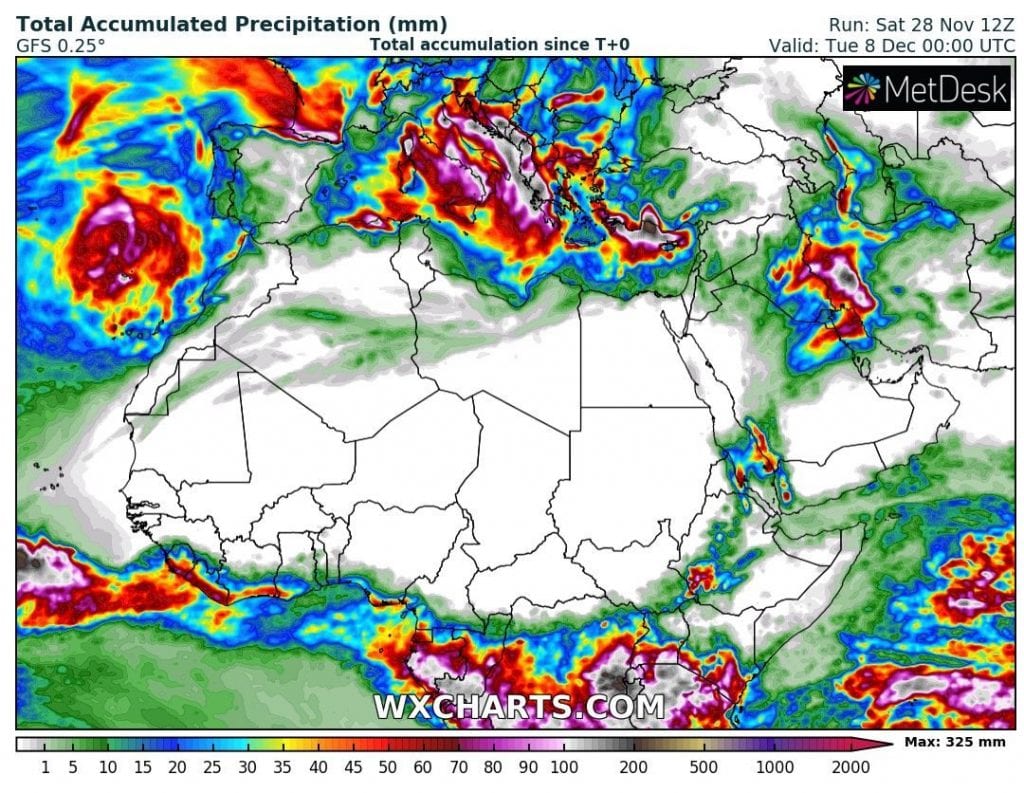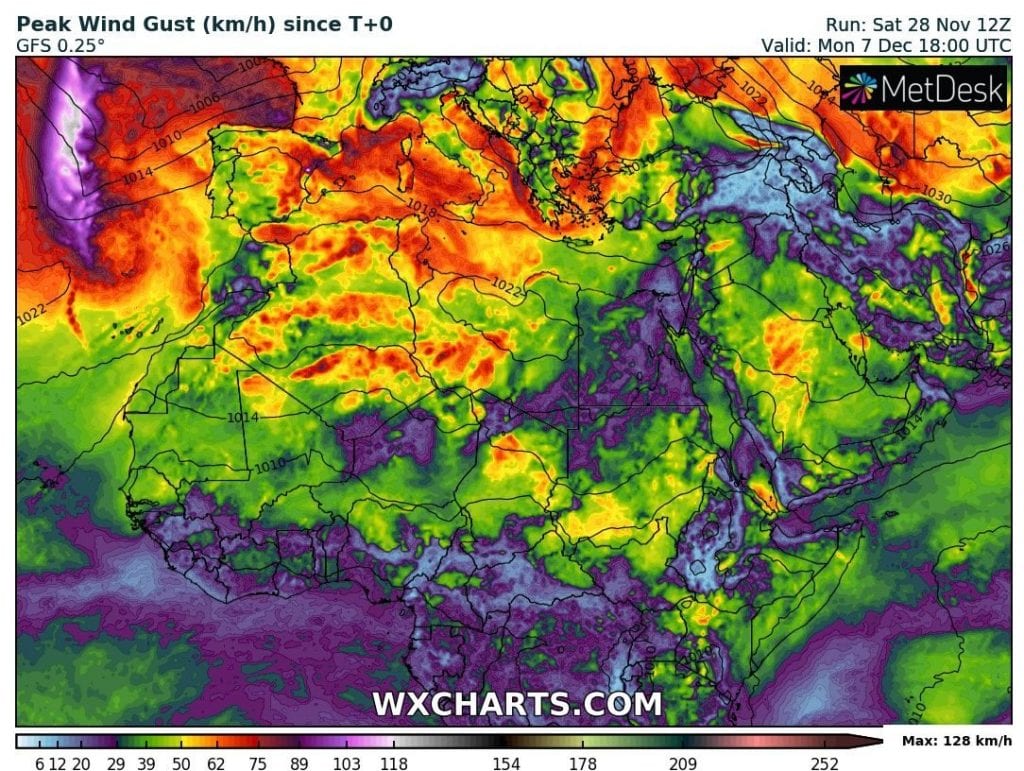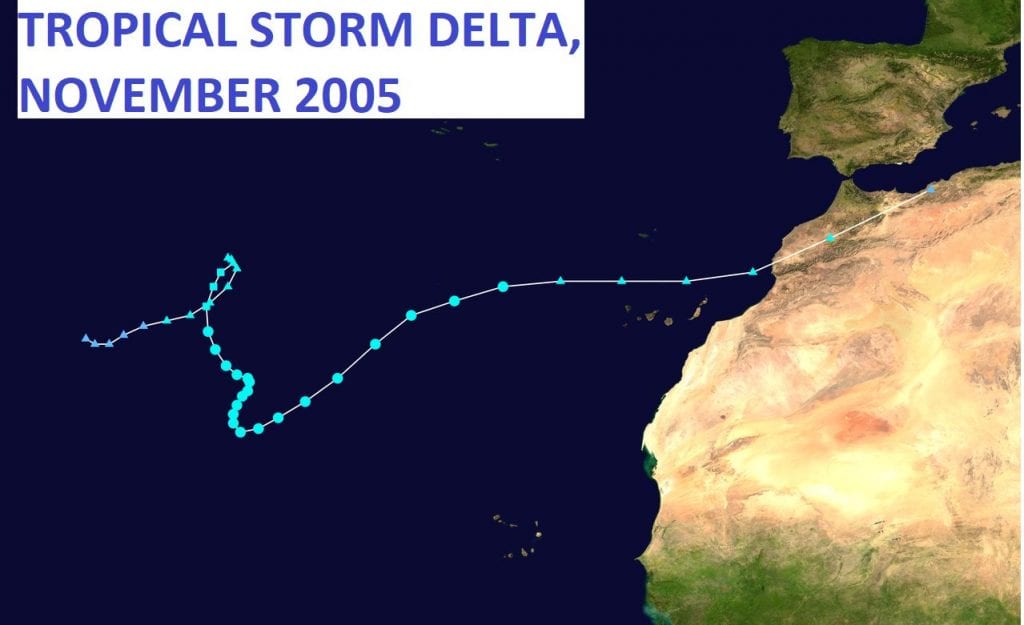 (Visited 50 times, 1 visits today)