After hurricane Eta, which will be threating Florida and Gulf Coast minimally until the end of current week /https://mkweather.com/2020/11/09/eta-will-bother-gulf-coast-minimally-next-7-days-florida-with-401-mm-15-79-inches-of-rain/; https://mkweather.com/2020/11/09/hurricane-eta-in-florida-drone-footage// and tropical storm Theta, which aims towards Europe /https://mkweather.com/2020/11/10/tropical-storm-theta-hits-europe-the-most-possibly-track-is-towards-british-islands// has appeared next tropical threat in Carribean, from which should become next hurricane of tropical storm of Atlantic hurricane season 2020 – possible hurricane or tropical storm Iota!
If forecasts will be successful, we will enter into the second third of Greek alphabet already in first half of November 2020. Mkweather reminds, that until 15., maximally 20. November is here still MJO- / wet MJO phase, which with La-nina supports development of tropical threats in Atlantic and North-American sector.
Hurricane / tropical storm Iota should develop from tropical depression 98L Invest, which is currently develop in southward from Puerto Rico in Caribbean Sea.
According to very preliminary prognoses, next hurricane / tropical storm should move northward above Haiti and Dominican republic farther towards Florida next 10 days (until 20. November 2020).
After Iota, next extravagant names of tropical storms are prepared for Atlantic tropical storms and hurricanes in November, December and January 2020 – Kappa, Lambda, Mu, Nu, Xi, Omicron or Pi.
"Unfortunately", dry MJO is prepared after 15.-20. November in the region too, with lesser chances to hurricane / tropical storm development. Waters of Carribean sea and Gulf Coast are however thanks to global warming and La-nina (La-nina is linked with warm and dry conditions in southern USA and Caribbean) still sufficiently warm for late development of tropical threats.
Infographics: NOAA, tropicaltidbits.com: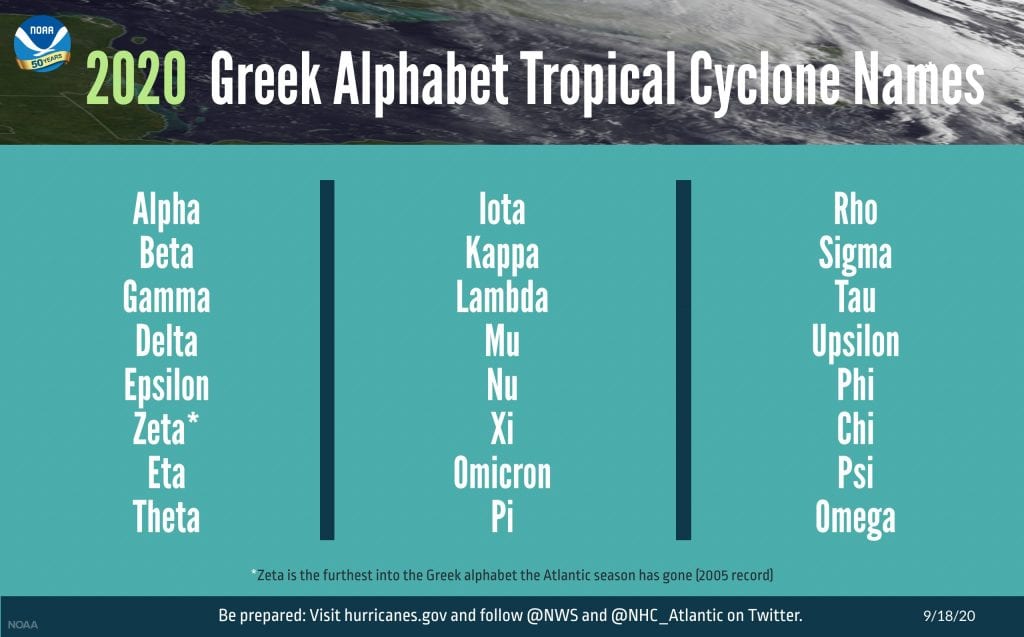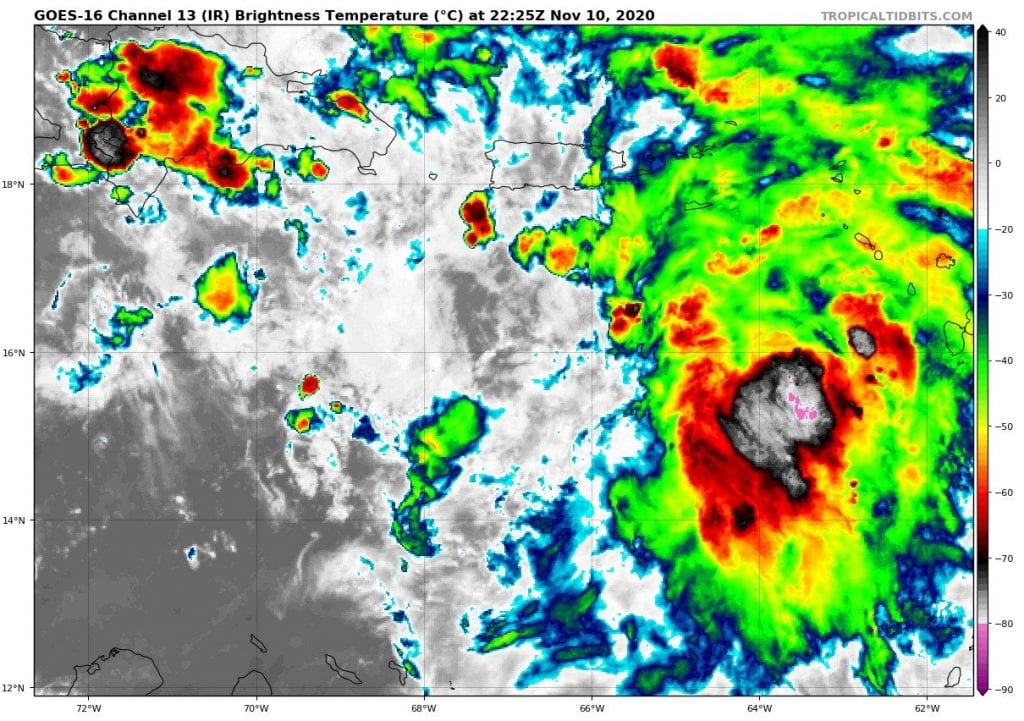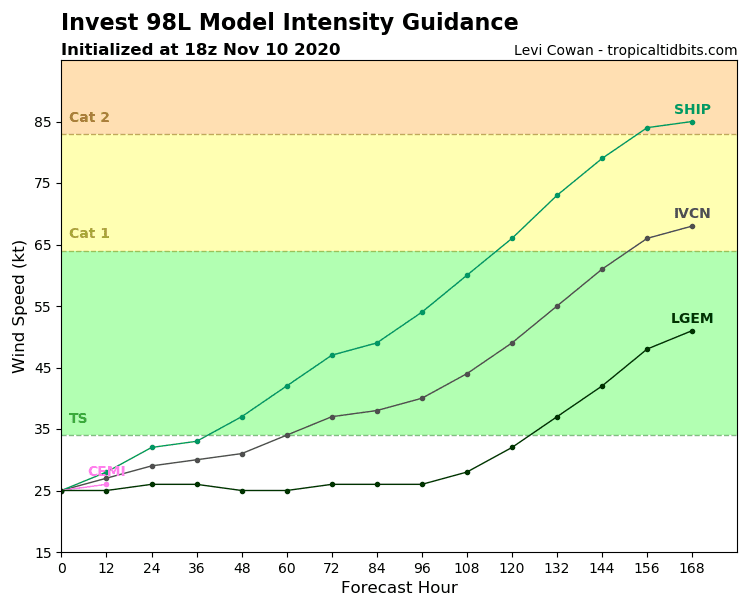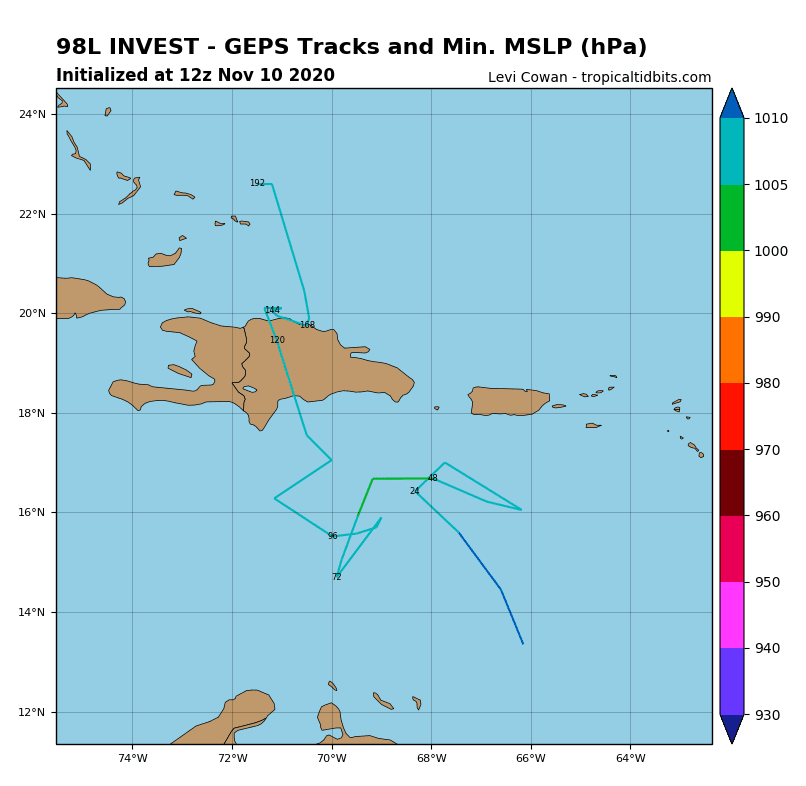 (Visited 123 times, 1 visits today)