Hyperactive hurricane season 2020: Tropical storm Beta hits Texas and Louisiana, threats 10 millions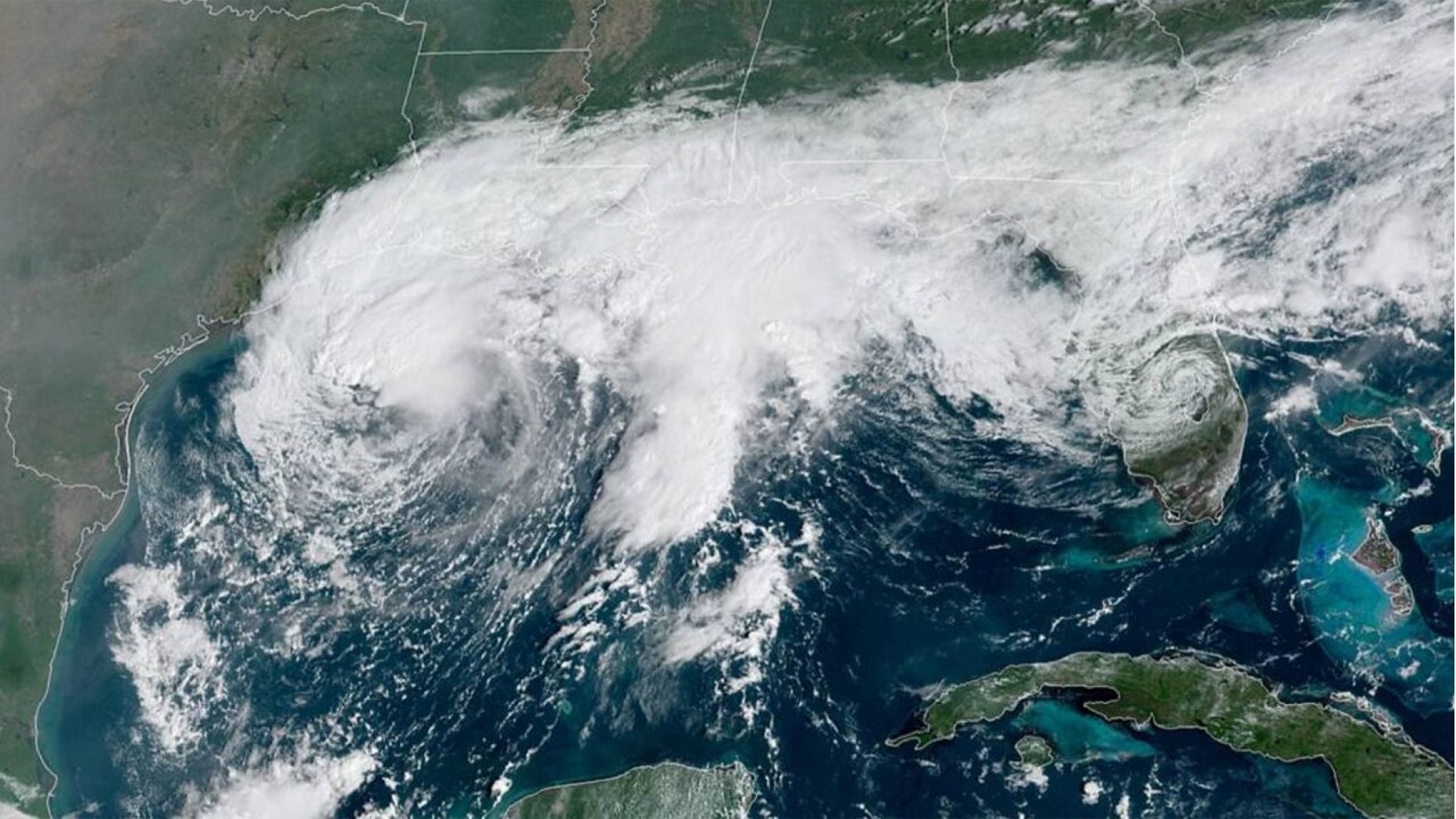 Tropical storm Beta almost has reached status a hurricane Category 1 at the weekend and continues on its way above NW Gulf Coast.
On Monday and Tuesday, system hits Texas and Louisiana and then, partly Arkansas and Mississippi.
According to previous forecasts, system could bring above area up to 20 inches (500 mm) of rain, but the newest outputs are milder, with rainfall up to 8 inches (200 mm), maybe rarely up to 15 inches.
Problems brings storm surge of up to 2-4 feets, mainly in Texas, winds won´t be so drastic as near hurricanes, but it is needed to be prepared for 50 mph+ (80 kmh+) winds in Houston region with even more wind gusts of up to 75 mph / 120 km/h.
It has been ordered evacuations in many cities in Texas and overall, the tropical storm hits in full power populated area with 10 millions of people.
During a new week, a hurricane Teddy hits probably downgraded as a tropical storm Nova Scotia and Newfoundland.
Until 6 October, any major or big threats of US from Atlantic aren´t expected, but won´t be surprise next tropical storm or hurricane Category 1-2, which could uprise above warm waters of Atlantic from day to day – similarly as a hurricane Sally last week.
Infographics: Souces wxcharts.com, tropicaltidbits.com, NOAA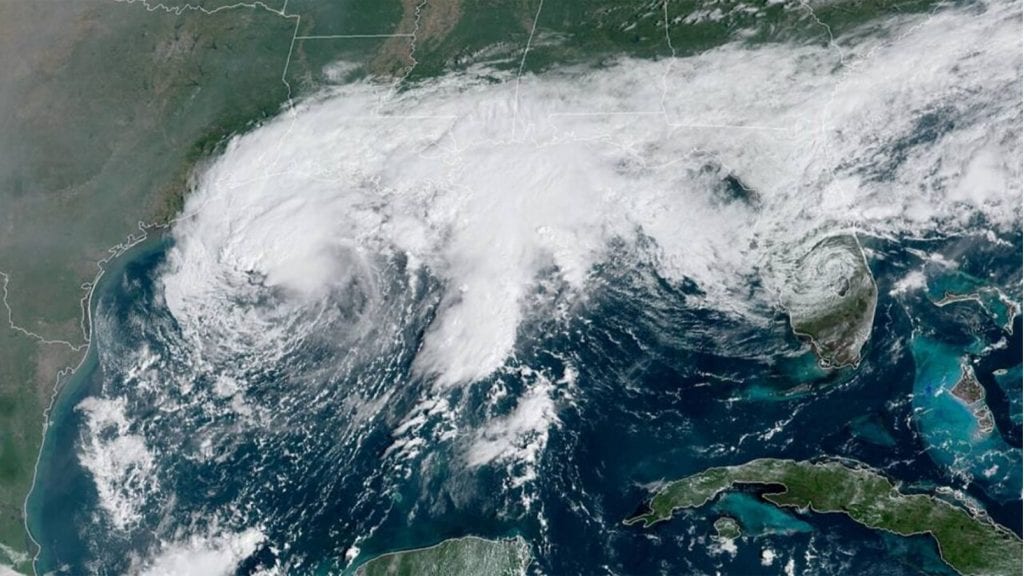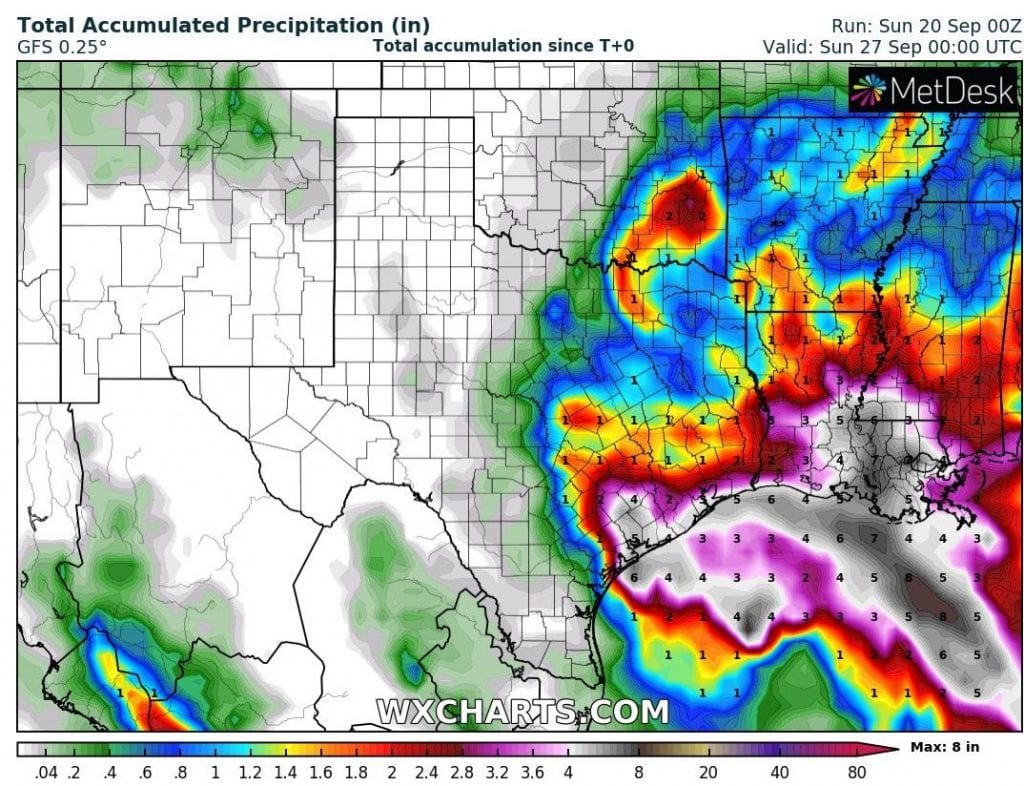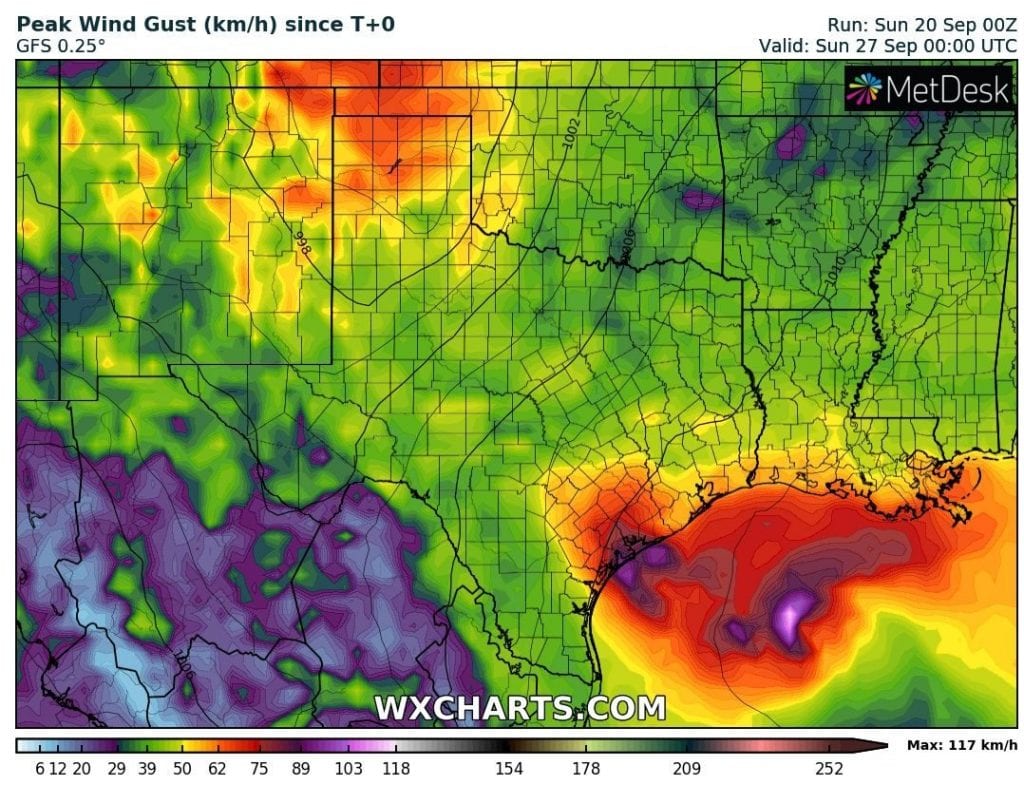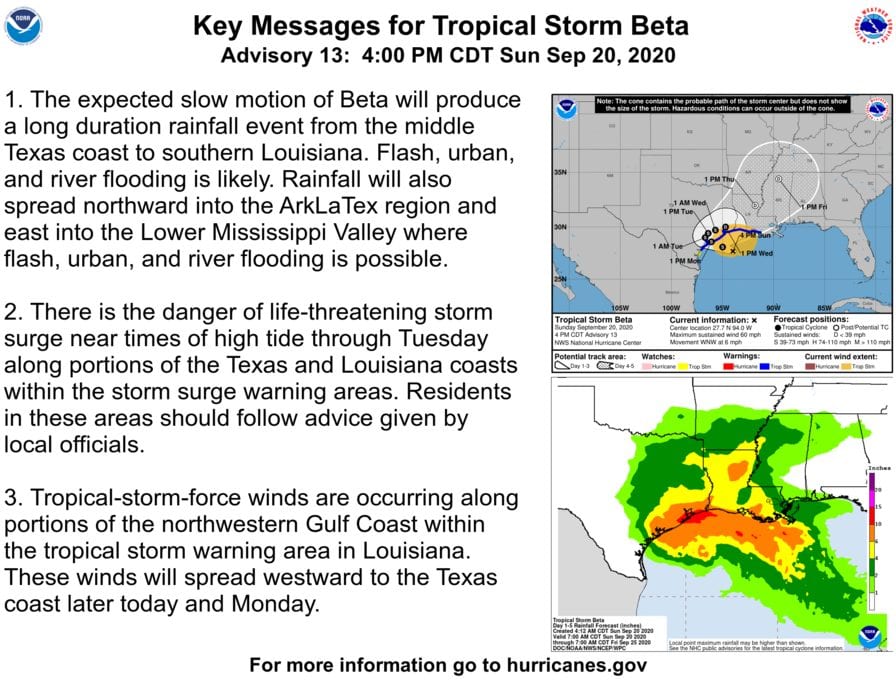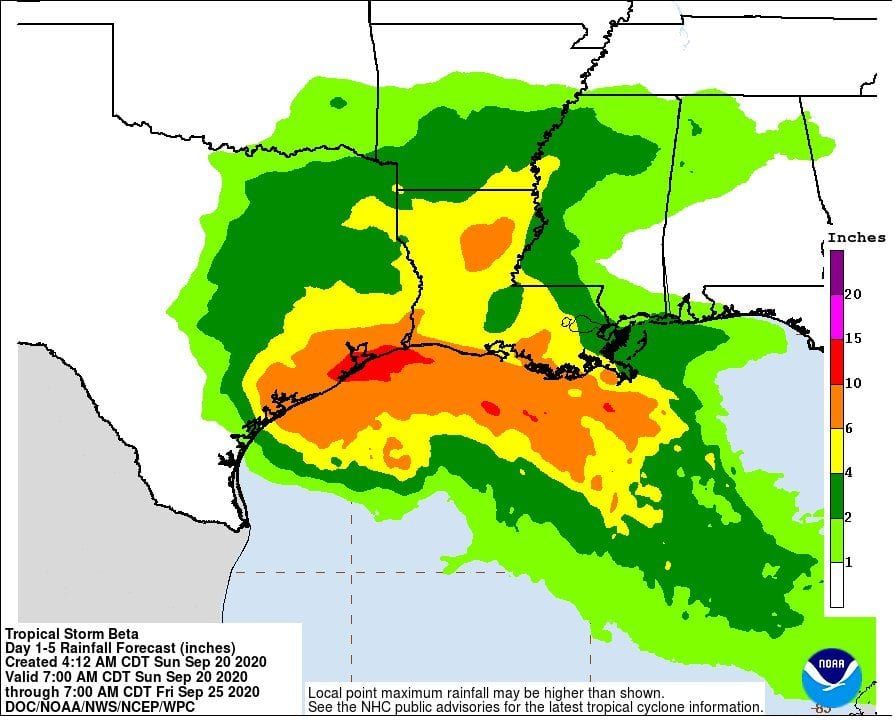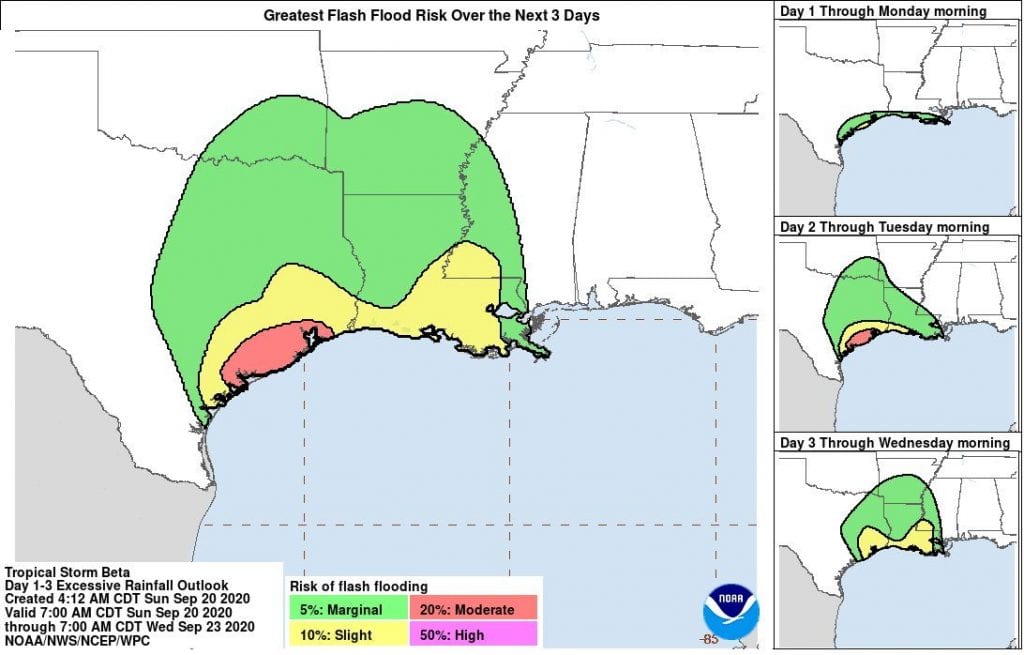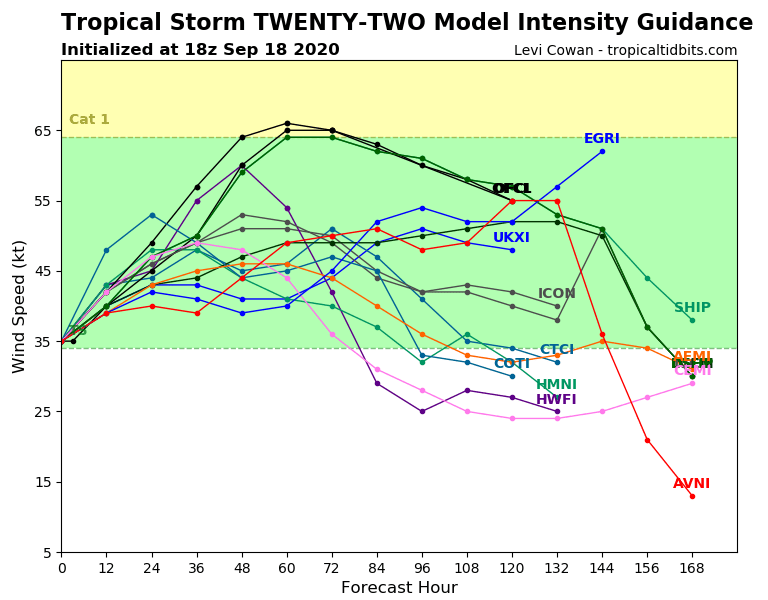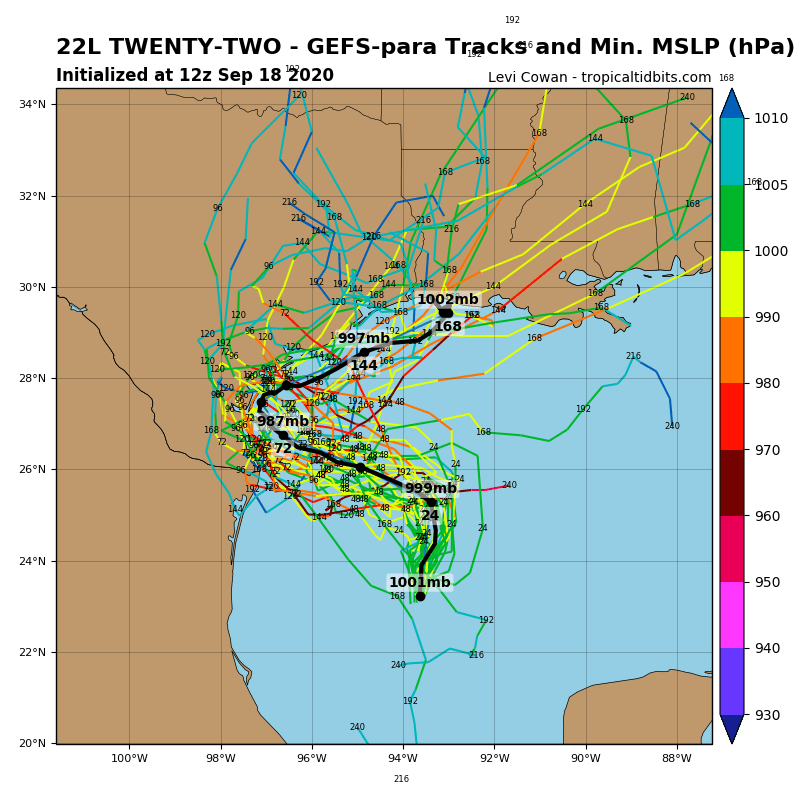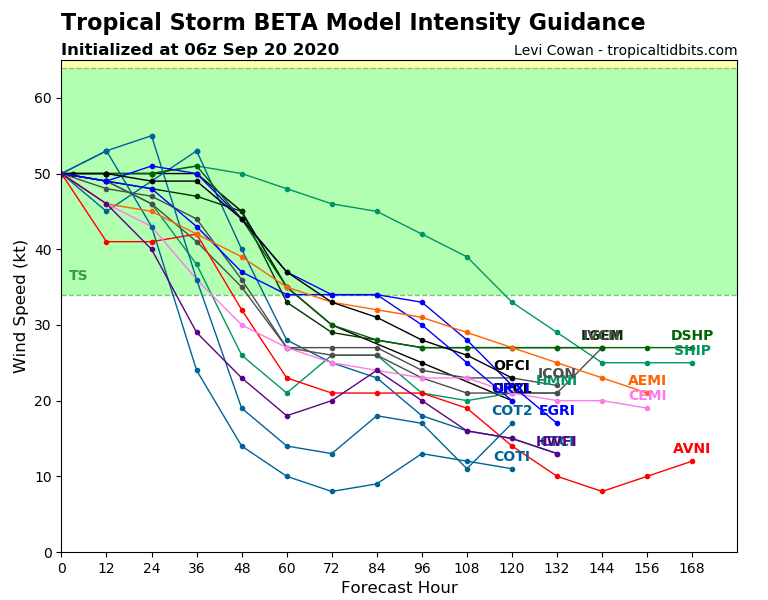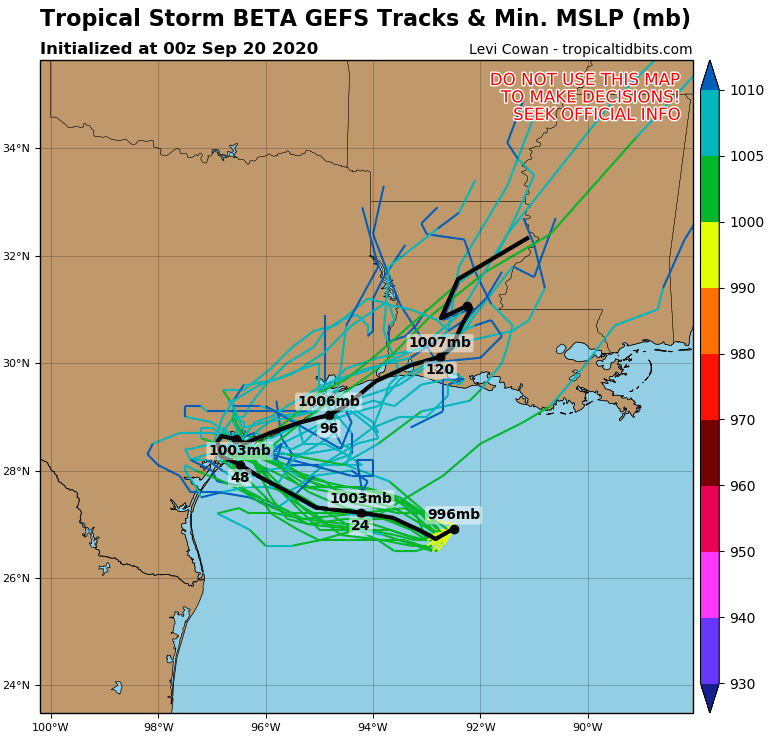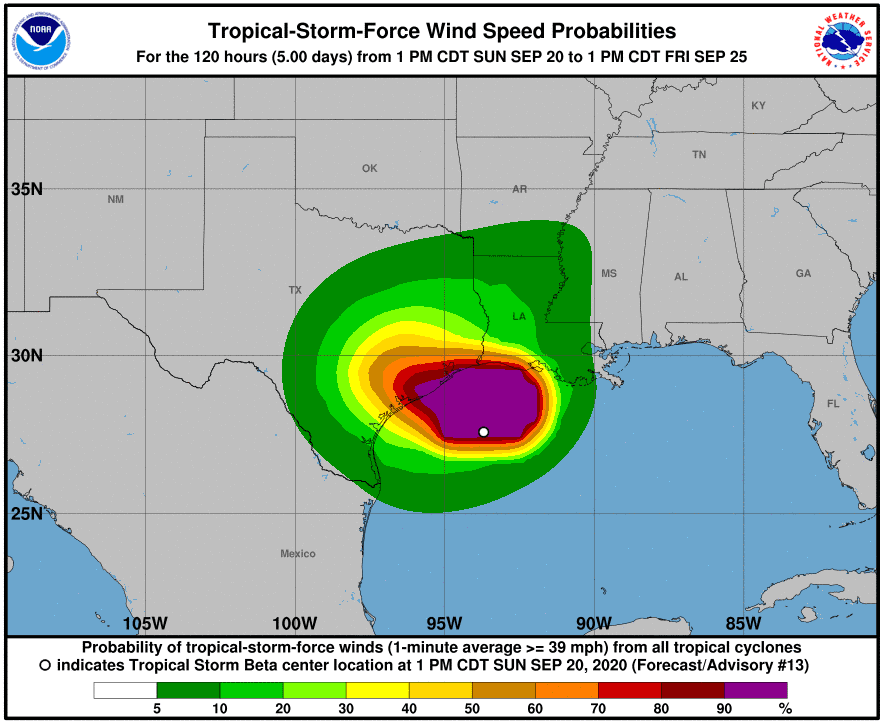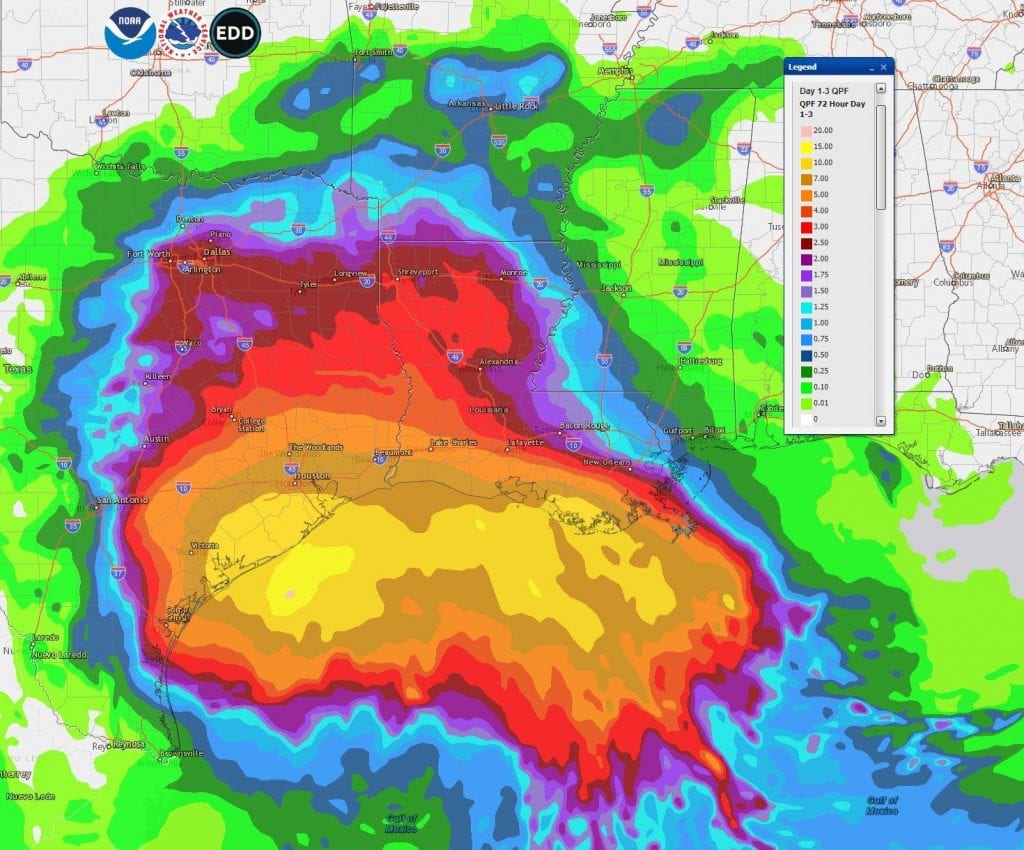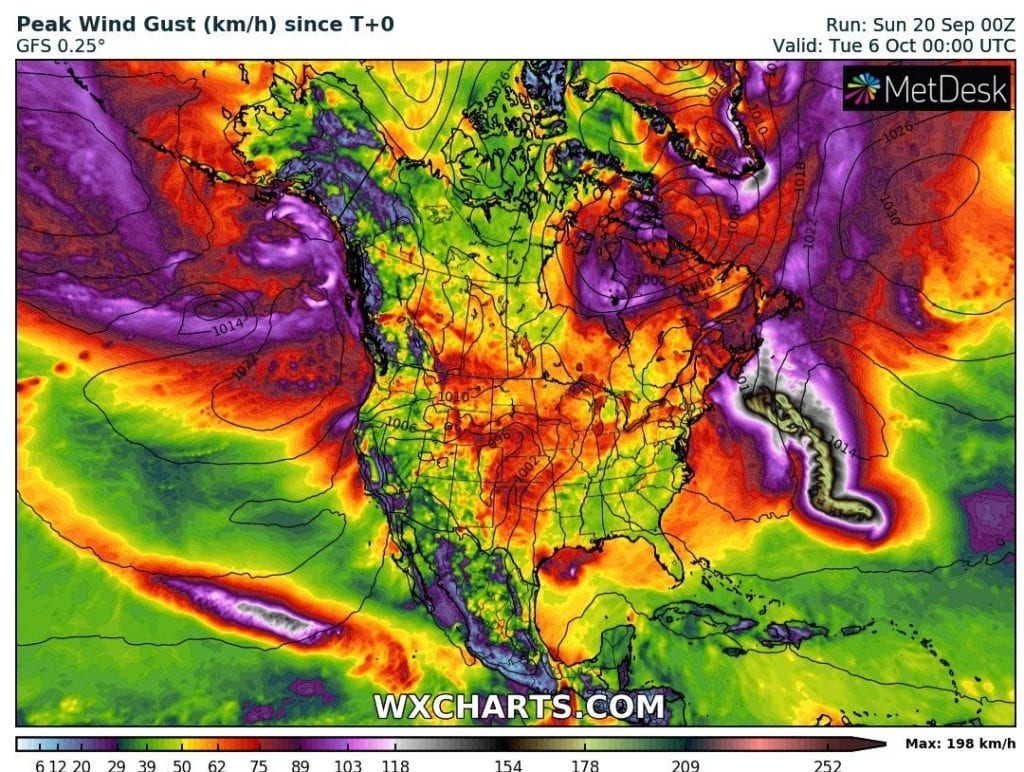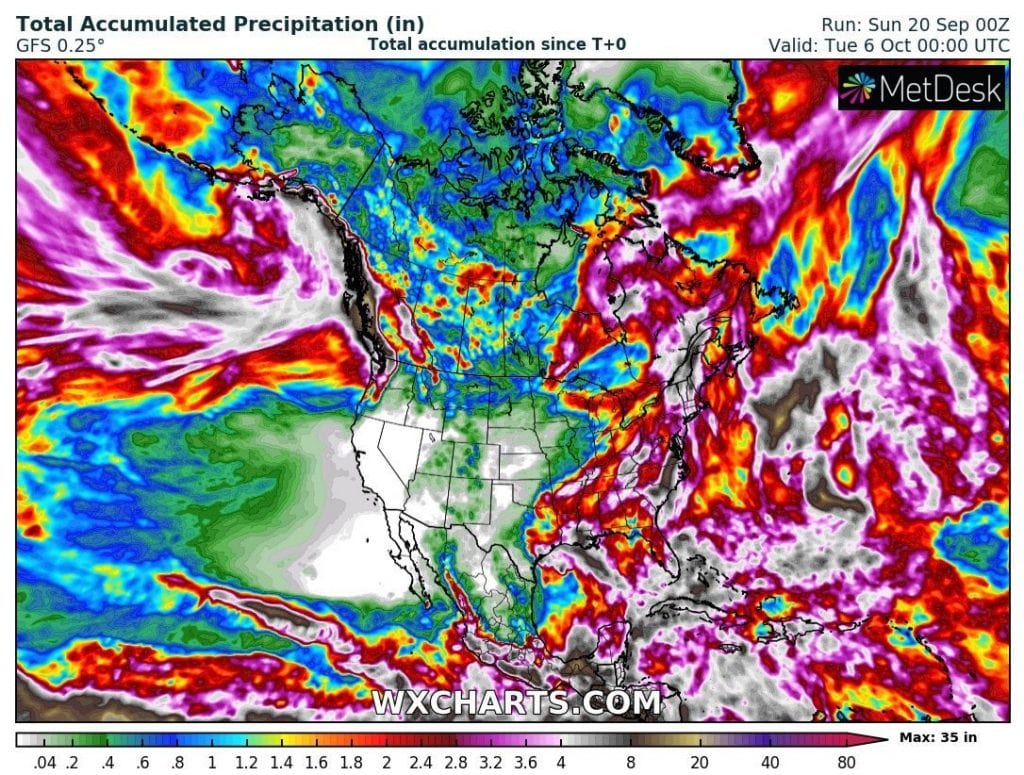 Read more: