Tropical storm Alpha in Europe: Floods in Spain, Portugal and France, Easternmost-forming tropical storm ever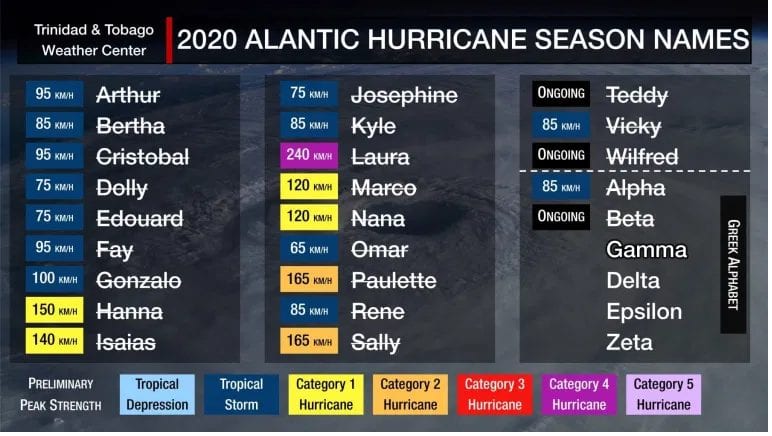 Classic alphabet for names of Atlantic tropical storms and hurricanes in 2020 hasn´t be enough and over eastern Atlantic formed tropical storm Alpha on Friday, 18. September.
Alpha is the easternmost formed tropical storm in all-time history ever and only 3rd European tropical storm or hurricane, which brought landfall over European continent.
As well, Alpha is the first named Alpha in history. Last time was Greek alphabet for names of tropical storms and hurricanes used in 2005 and the earliest alpha in 2005 (in history) was named more than 1 month later, on 22. October 2005.
Maximum sustained winds has reached 85 km/h (50 mph), the lowest pressure 996 hPa and 1 dead has been reported.
Firstly, Alpha brought floods and severe winds to Portugal and Spain – in Navacerrada has dropped 112,2 mm, in Alto de Los Leones 99,2 mm, in Sotillo de Adrada 78,2 mm, in Talavera de la Reina 76,4 mm and in Porto 68,2 mm of rain, in Coria 94 km/h and in Monte Real 90 km/h wind gusts.
Paradoxically, the highest rainfall has fallen after degradation of storm from status a tropical storm and tropical depression near severe storms over France – Mont Aigoval has reported 215 mm of rain and 123 km/h wind gusts at the weekend 19.-20. September 2020, in Nimmes has fallen 114,2 mm, in Salon 108,6 mm, in Marseille 81,4 mm and in Carpentras 76,4 mm of rain.
On Monday and Tuesday, 21.-22. September 2020, remnants of Alpha, with severe storms, according to Mkweather warnings will shift slowly above Italy, and Switzerland and later above Croatia and Bosnia and Herzegovina.
And what happens if the prolific hurricane season runs through the 24 letters in the Greek alphabet? /eu.usatoday.com/ "No plan at the moment," said the WMO's strategic communications office. "We will proceed through the Greek alphabet first!" .
Tropical storm Alpha in Europe – Infographics: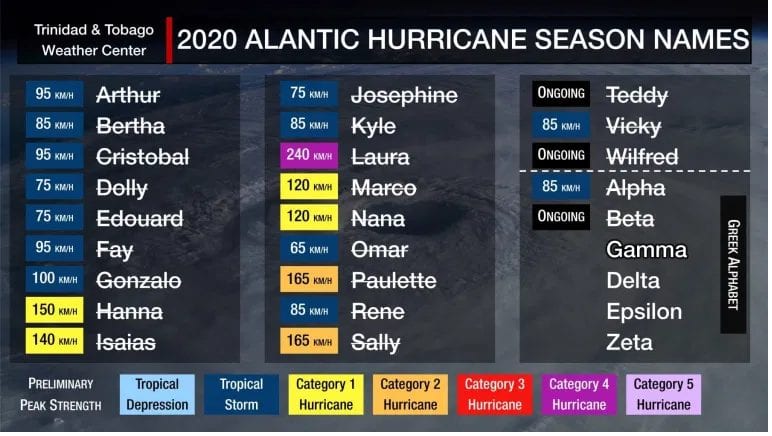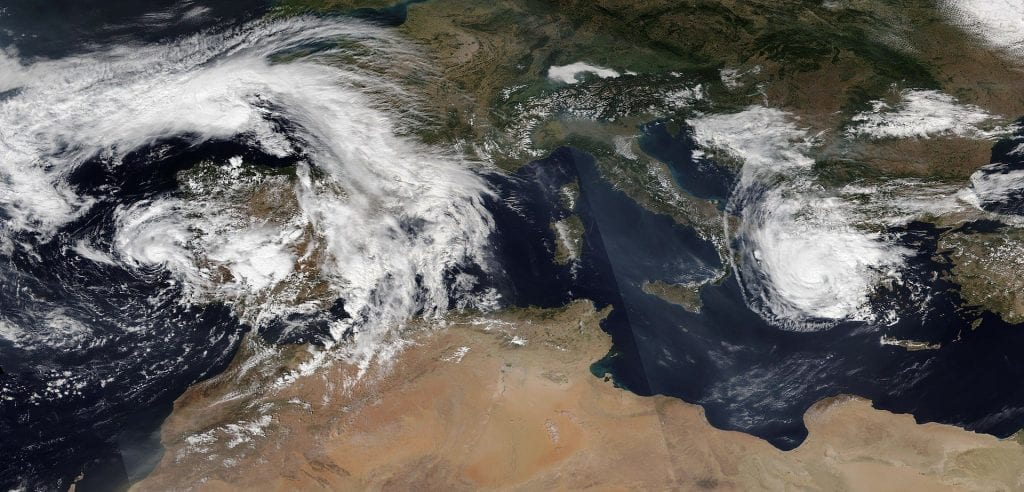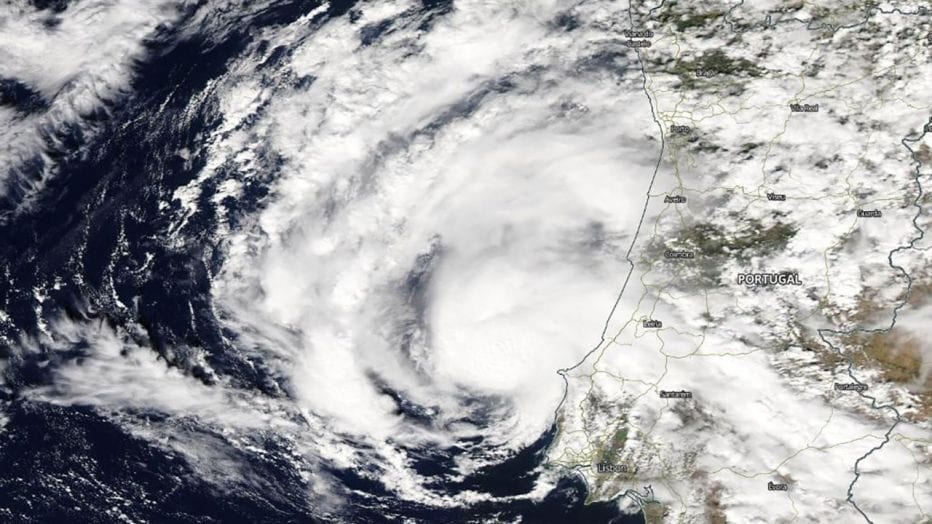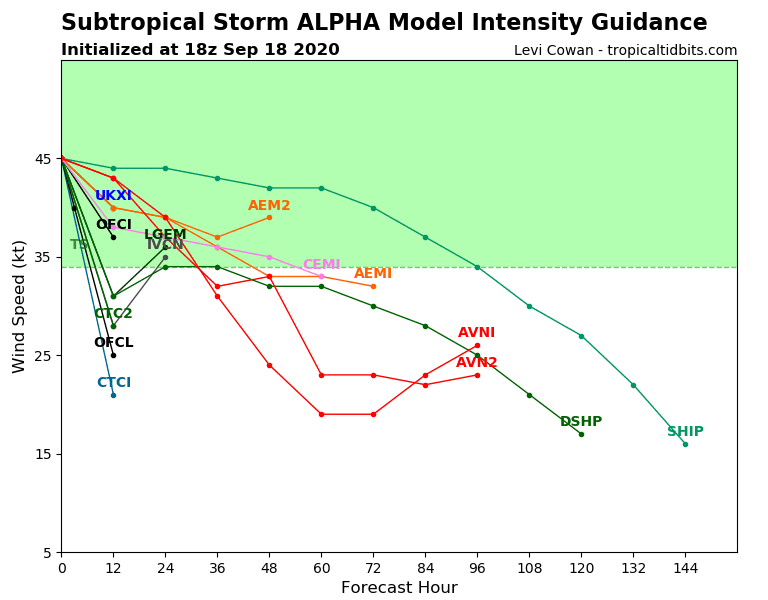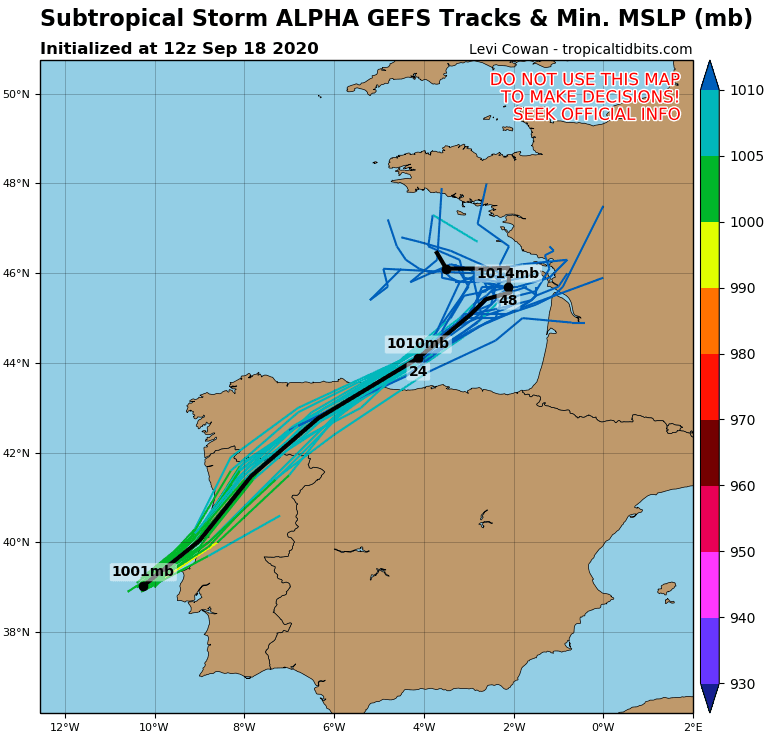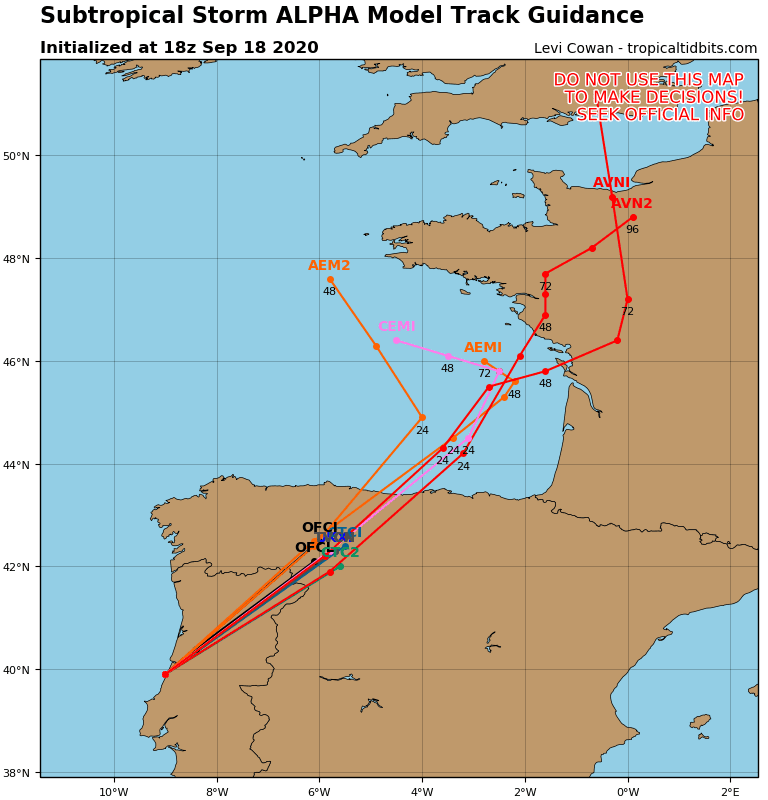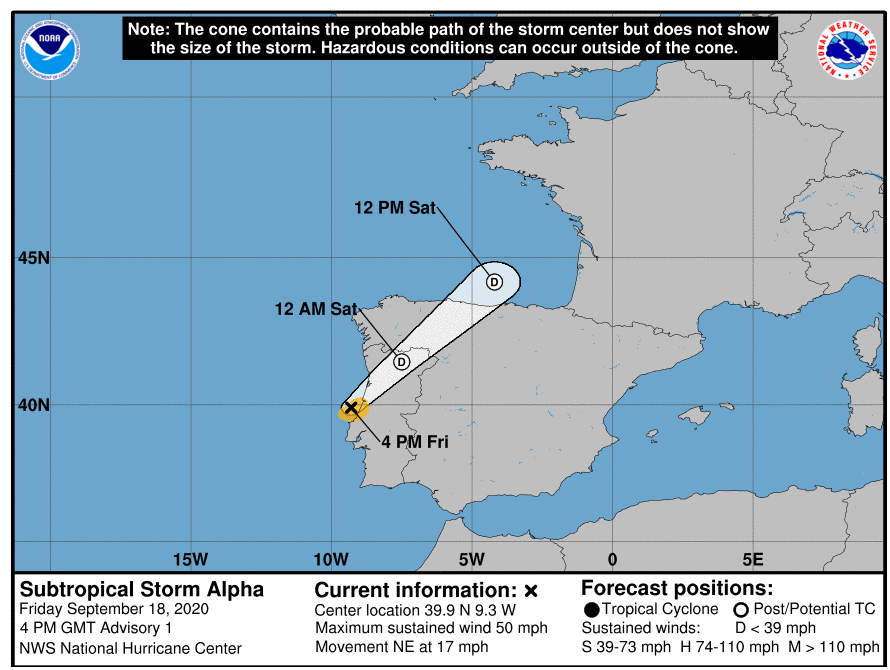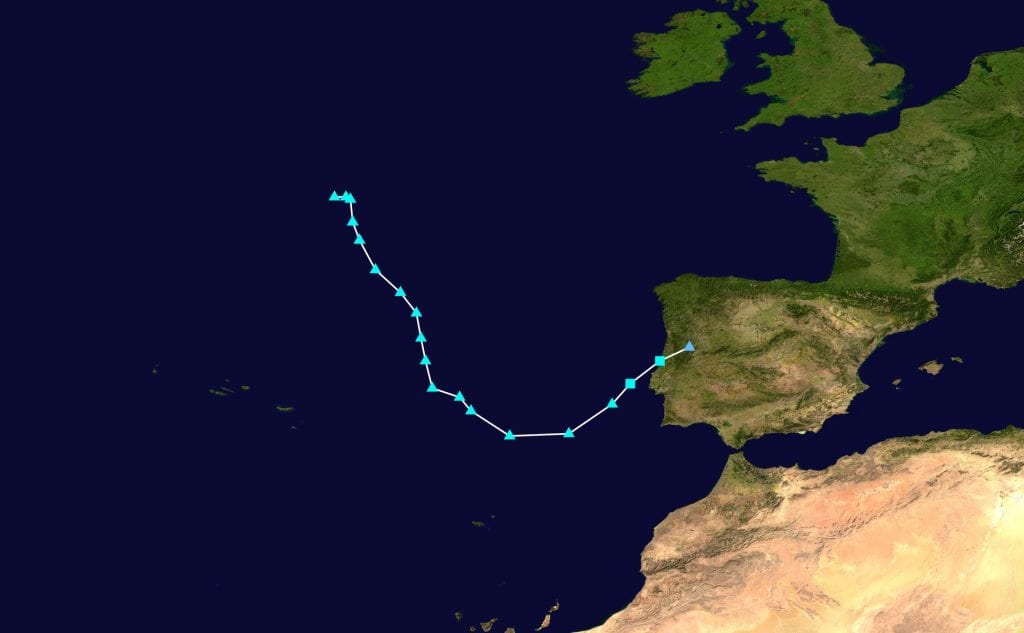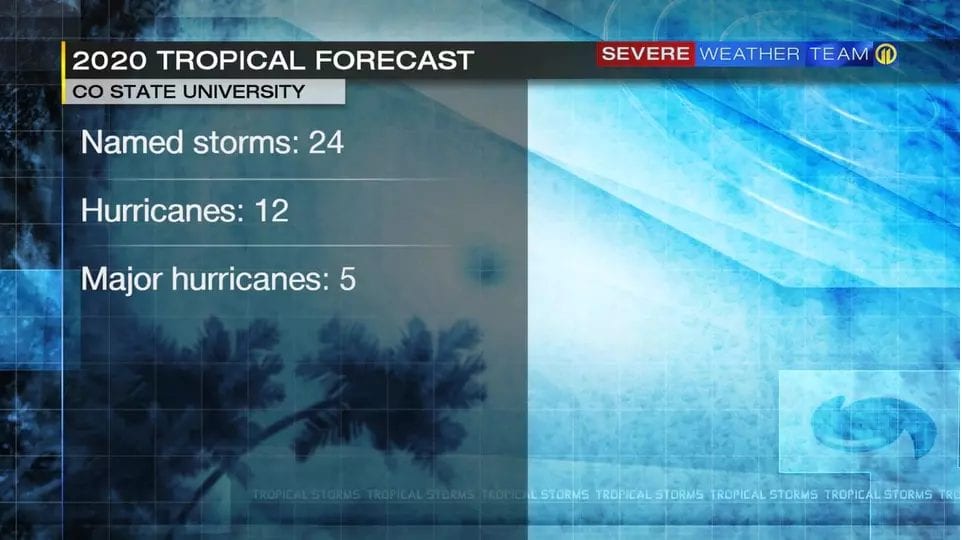 Mkweather warnings – precipitation for Monday and Tuesday 21.-22. September 2020 for Europe: