If you are dissapointed with ex-hurricane Epsilon, 2 windstorms hit British Isles on Thursday and Sunday!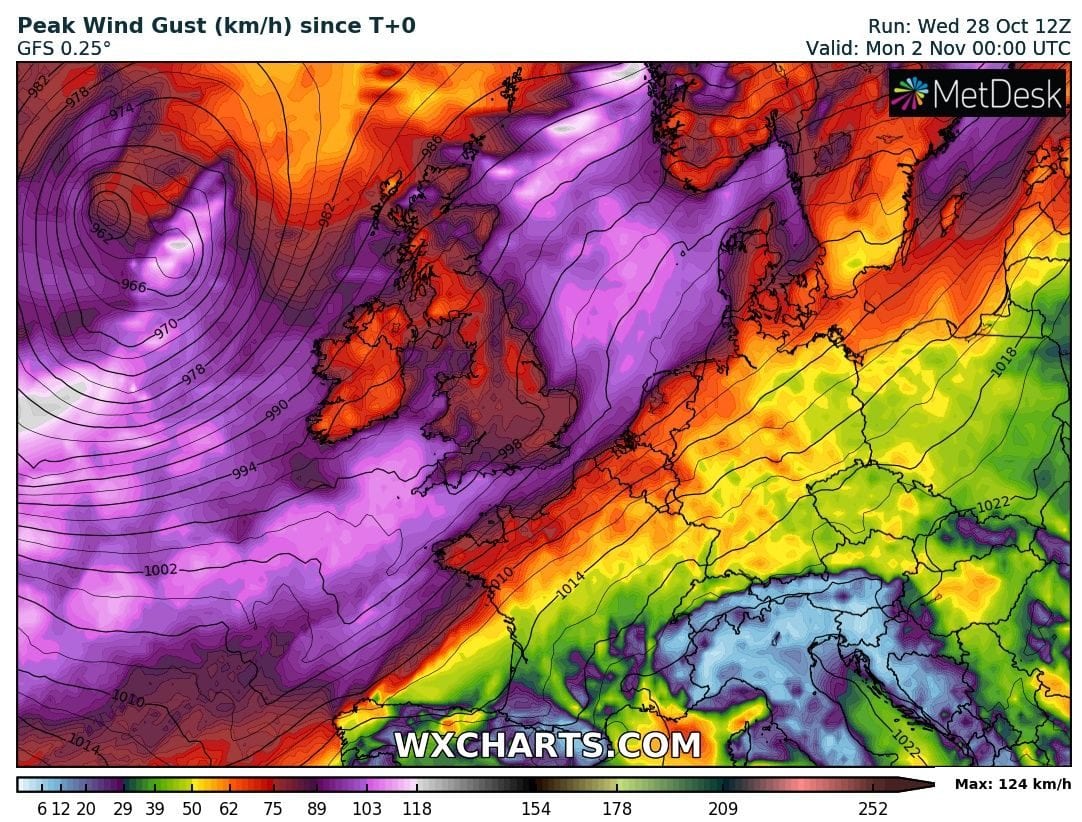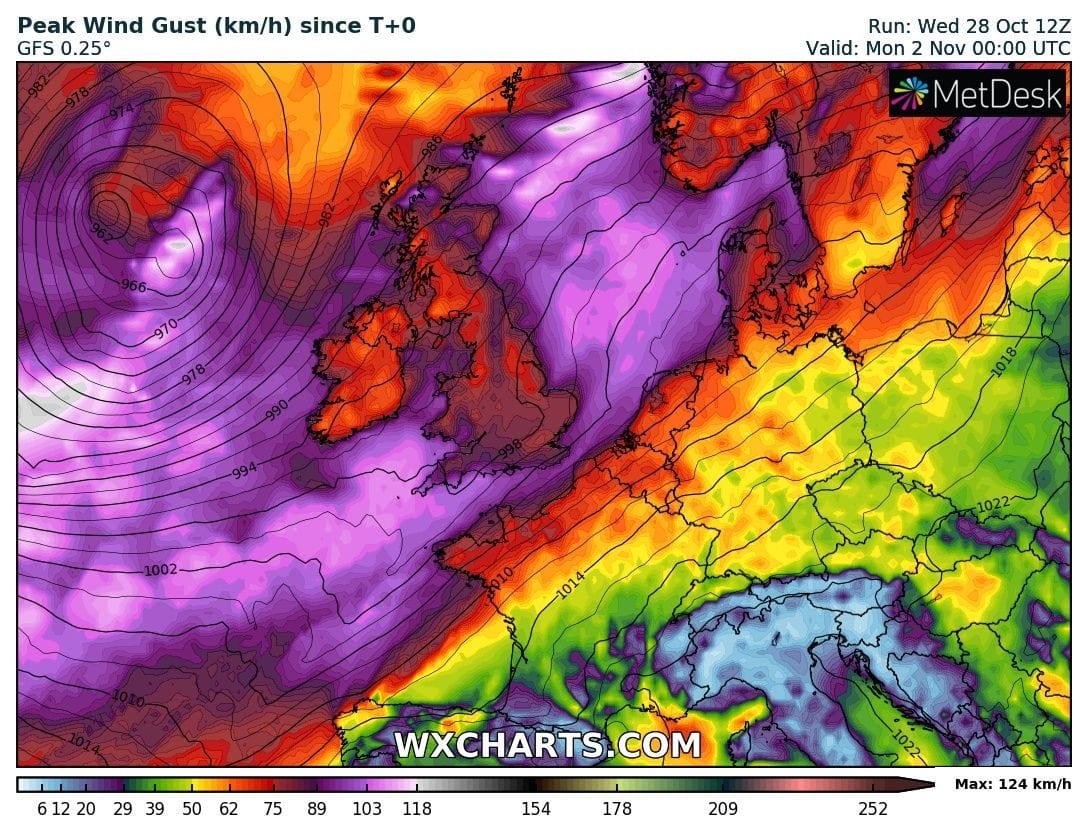 Hurricane Epsilon such a tropical storm hits by its precipitation systems British Isles on Tuesday and Wednesday, 27.-28. October, but extremely strong winds has stayed westward from the coast.
If you are dissapointed, that system has brought winds only up to 120 km/h above land, you won´t be sad long, because already during next hours will arrive above Ireland and western coast of the UK next powerful deep cyclonic system from Atlantic, which will bring even stronger winds and rains such an Epsilon, in Ireland coast around 140 km/h.
Then, at the weekend, next windstorm will be bother the whole territory of British Isles, Scandinavia and coast of Northern and Baltic sea, with possible winds up to 150 km/h above land and heavy rainfall.
From both systems, the most of precipitation is expected mainly in southwestern Norway, Bergen region, Wales, Scotland, western coast of England and Ireland and along the coasts of Netherlands and Denmark. In Norway it should be up to 300 mm for few days until the end of October 2020, in Wales locally 200 – 250 mm.
Relatively intensive storm activity is expected in Eastern Mediterranean and Black sea region, too, during next days, with possible severe storms, regional floods or tornadoes.
In central parts of Europe will stay relatively warm and until Monday, 2. November, it will arrive extremely warm spell above France and Germany, with temperatures up to +26°C in southern France and +24°C in southwestern Germany – exactly on the front side of mentioned second windstorm in northwestern Europe.
Before an arrival of this second windstrom, last +20°C of the year should be measured in England and parts of Central Europe, too.
Estimated wave height and wind gusts westward from British Isles last 48 hours /severe-weather.eu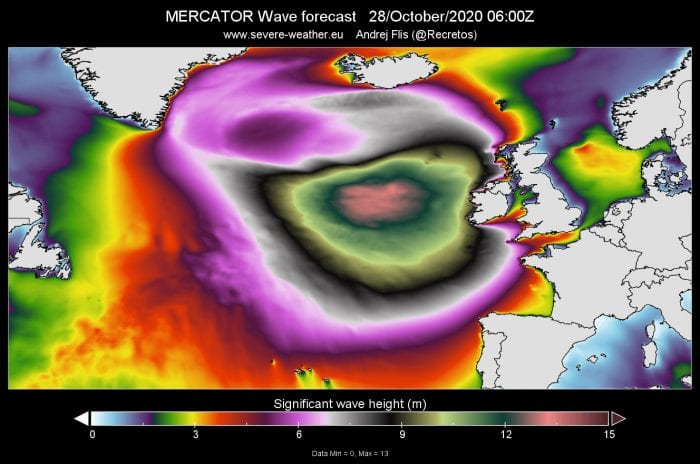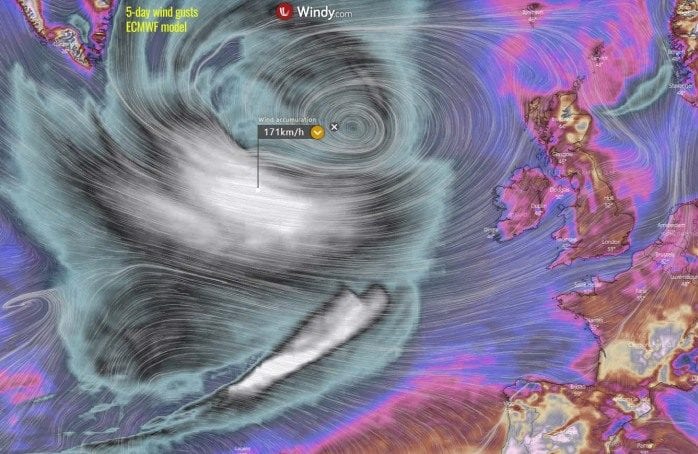 Forecasted Peak Wind Gusts and Precipitation Totals in British Islands, NW Europe sector and Scandinavia /wxcharts.com: