In western parts of Iran, regionally 100 – 200, rarely up to 300 mm of rain should drop during next period.
Country reports heavy rains since late November 2020, with regional floods. Winter conditions arrived into Iraq, Syria, Kuwait, Jordan and Saudi Arabia, too, in Iraq, Kuwait and Saudi Arabia with regional floods, too.
During NAO- phase, Mediterranean lows are continuing in their ways eastward, directly above this region, with winter – rainy and cold conditions mainly in northern parts of Middle East.
Humidity and cold weather more rarely hit southern parts of region, e.g. United Arab Emirates, Bahrain or Katar.
In Pars Abad Moghan, northern Iran (32 MASL), first frosts has occurred at the end of November 2020, up to -1,6°C. On Wednesday, 2. December, minimum temperature in the city reached only 0,0°C and maximum temperature +11,1°C. There were days in 3rd November decade with maximum temperature only around +6°C in the city.
Between 5.-15. December, a big coldwave is in the region expected, with possible first ground frosts or frosts in lower situated regions, not only in Iran or Iraq, but too in northern Saudi Arabia.
Mediterranean coast of Middle East will be bothered by severe storm with next floods.
In Iran, colder December, warm and dry January and probably warm February is expected according to seasonal forecasts.
16-day precipitation forecast for Middle East – the most heavy rains in Iran is expected /wxcharts.com: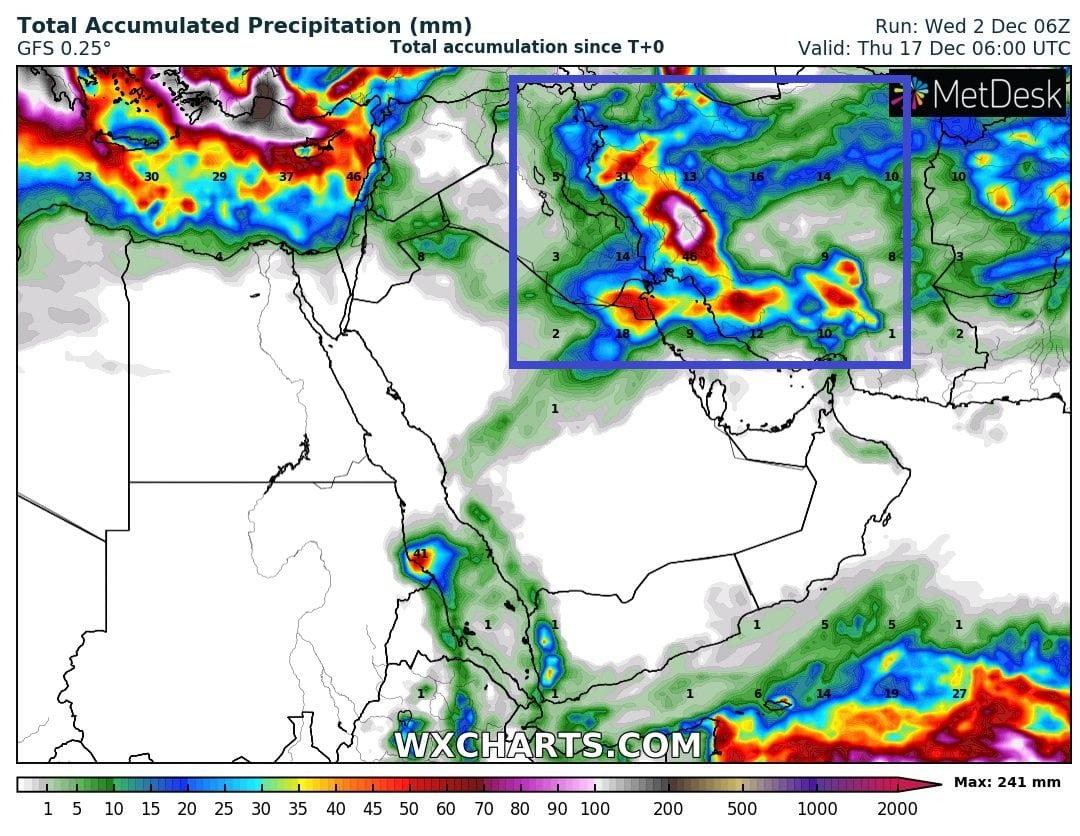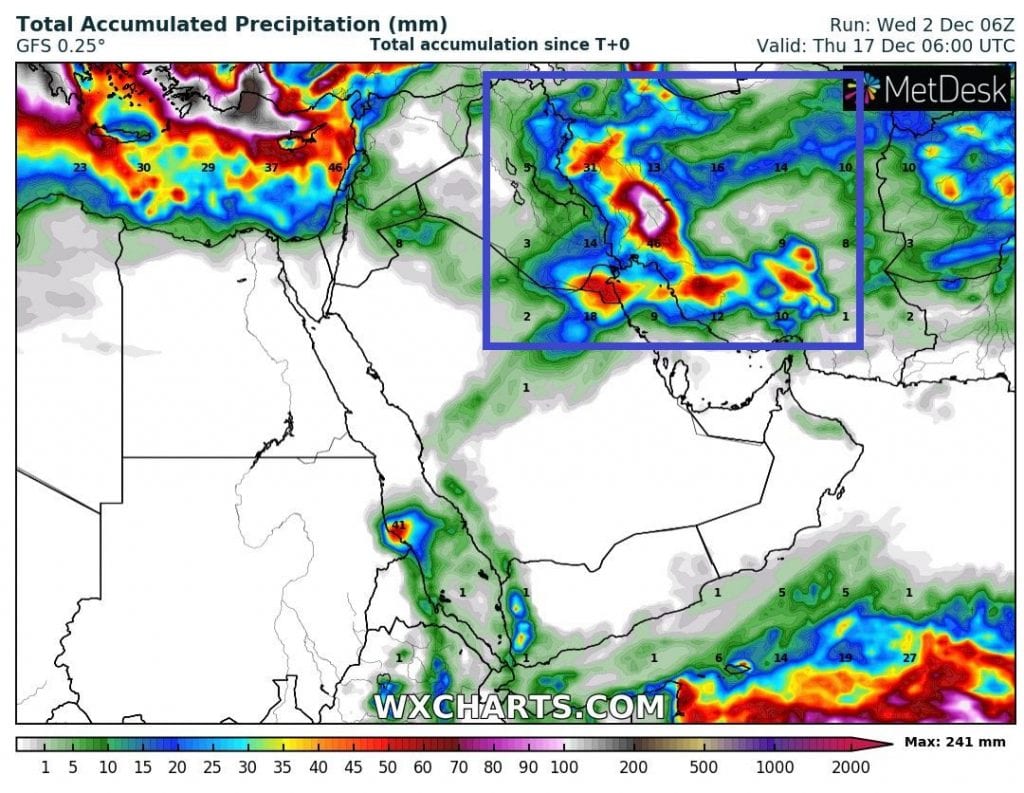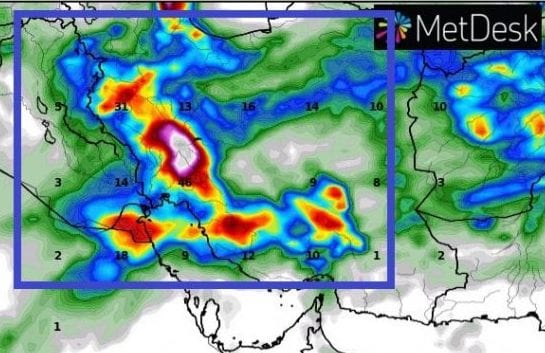 Iranian mountains with snow until 18. December 2020 /tropicaltidbits.com: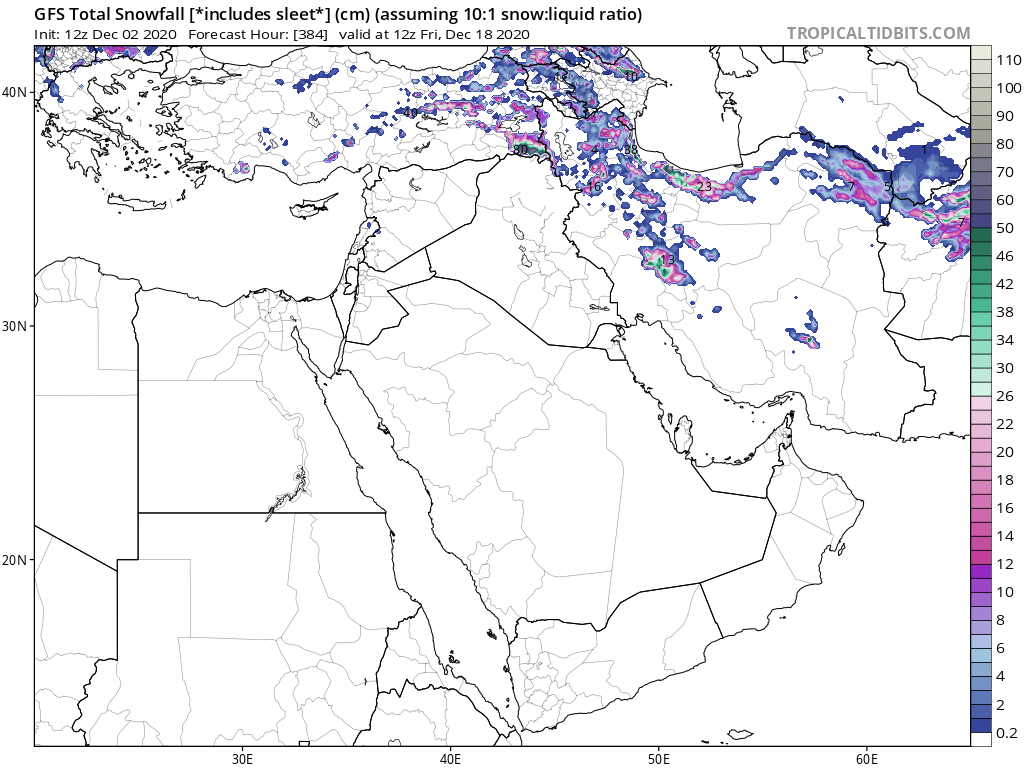 Read more:
(Visited 51 times, 1 visits today)