The second peak of Winter 2020/2021 has brought to some parts of Central Europe ever stronger frosts such was expected – in Czechia was namely measured even stronger frosts, such as during the first wave on 18. January 2021.
While on 18. January, the first peak of Winter brought temperatures up to -27,0°C (Orlickí Záhoří) /https://mkweather.com/2021/01/18/orlicke-zahori-czechia-on-the-polish-border-270celsius-2021//, the second peak on 1. Februrary 2021 surprised with extreme low temperatures up to -27,8°C in Jizerka (Kořenov, Jizerka, Rašelinište, 858 MASL) /https://eurozpravy.cz/pocasi/pocasi-v-cr/cesko-zasahly-silne-mrazy-bylo-az-28.620853fa//.
It´s the strongest frosts of the Winter 2020/2021, but for -30°C Czechian frost basins and valleys even only waiting.
During current, the second peak of winter, temperatures below -20°C were measured in Slovakia and Poland, too /topics of the next articles/.
In February 2021 are gradually expected powerful and long-term coldwaves and the third potential peak of winter should be even stronger.
Extreme coldwaves hit firstly after 5. February the Poland, then Siberian blast will spread over British Islands and in region northward from the Alps and the Carpathians.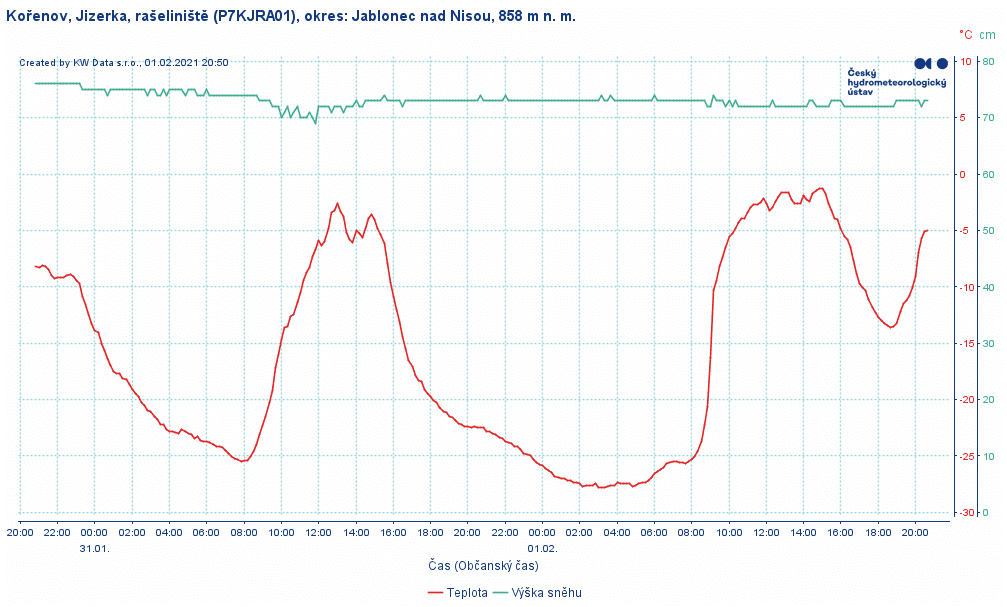 Read more:
(Visited 20 times, 1 visits today)