July 2020 in the US: record heat in Southwest and Northeast, stormy in Midwest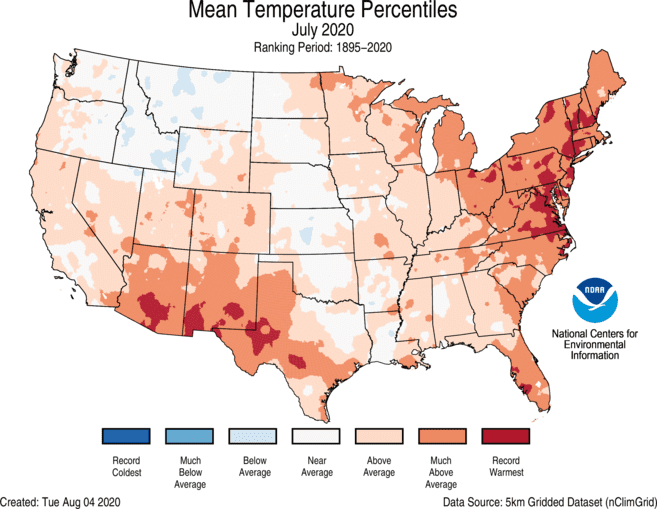 Its August 2020 and its time to recapitulation of weather across the US during the hottest month of the year – July 2020.
"It was an unusually steamy month for the country — even for July. Some states recorded their hottest July ever as others tied with previous years. The month's precipitation was also higher than average and ranked in the wettest third of the 126-year period of record. /NOAA
MORE NOTABLE CLIMATE EVENTS
Hanna hit Texas
Alaska was cool, with a few hot spots
Drought intensified across the U.S.
Warmest July in record in Baltimore, Washington D.C., very hot in all Northeast and East Coast
Warmest July in record in Phoenix
Hottest temperature in Death Valley from 2013: 128°F / 53.3°C
Forming of tropical cyclone Isaias over Atlantic at the end of the month
Hurricane Douglas on Hawaii
Severe storms in Midwest with precipitation strongly above average
Tropical activity in the Atlantic producing three tropical storms and two hurricanes in July 2020. They were the earliest fifth, sixth, seventh, eighth and ninth named storms on record in the Atlantic Basin.
The national average temperatures 75.7 degrees F (2.1 degrees above average), making July the 11th-warmest in the 126-year record. 7 states — Connecticut, Delaware, Maryland, New Hampshire, New Jersey, Pennsylvania, and Virginia — reported their hottest July on record. Fourteen more states across the South and East reported a top-10 hottest July.
The average precipitation for July was 2.93 inches (0.15 of an inch above average), which ranked in the wettest third of the record. Above-average precipitation fell across much of the northern and central Plains, as well as the Great Lakes, Mississippi Valley and Gulf Coast.
The year-to-date (YTD) average temperature for the contiguous U.S. was 53.6 degrees F, which is 2.4 degrees above the 20th-century average and the 7th warmest YTD on record. Florida saw its hottest YTD on record by July's end. Precipitation across the U.S. till 31. July finished with a total of 19.29 inches – 1.20 inches above average. The YTD ranked in the wettest third of the 126-year record, with both Tennessee and West Virginia marking their fifth-wettest.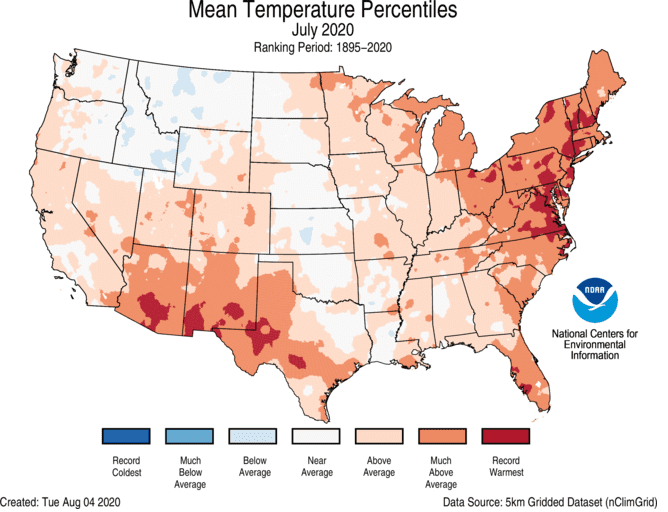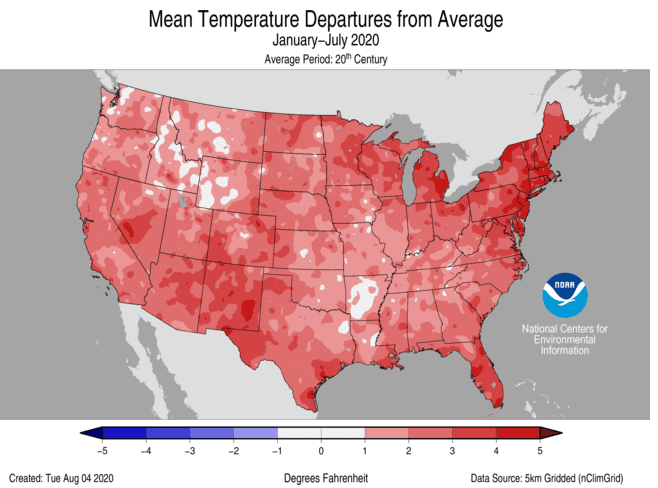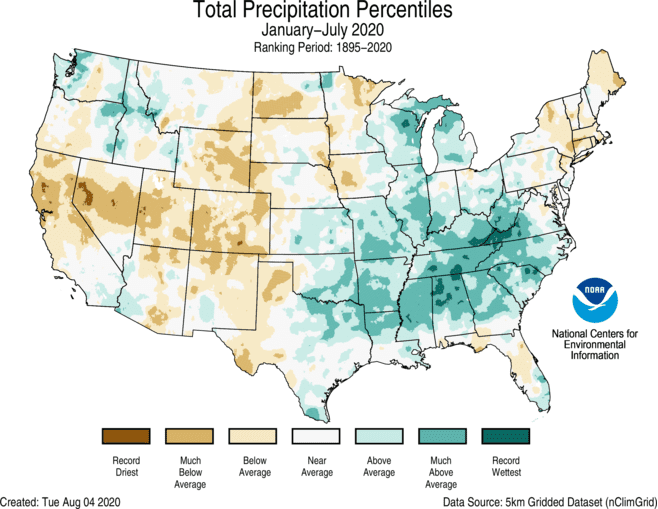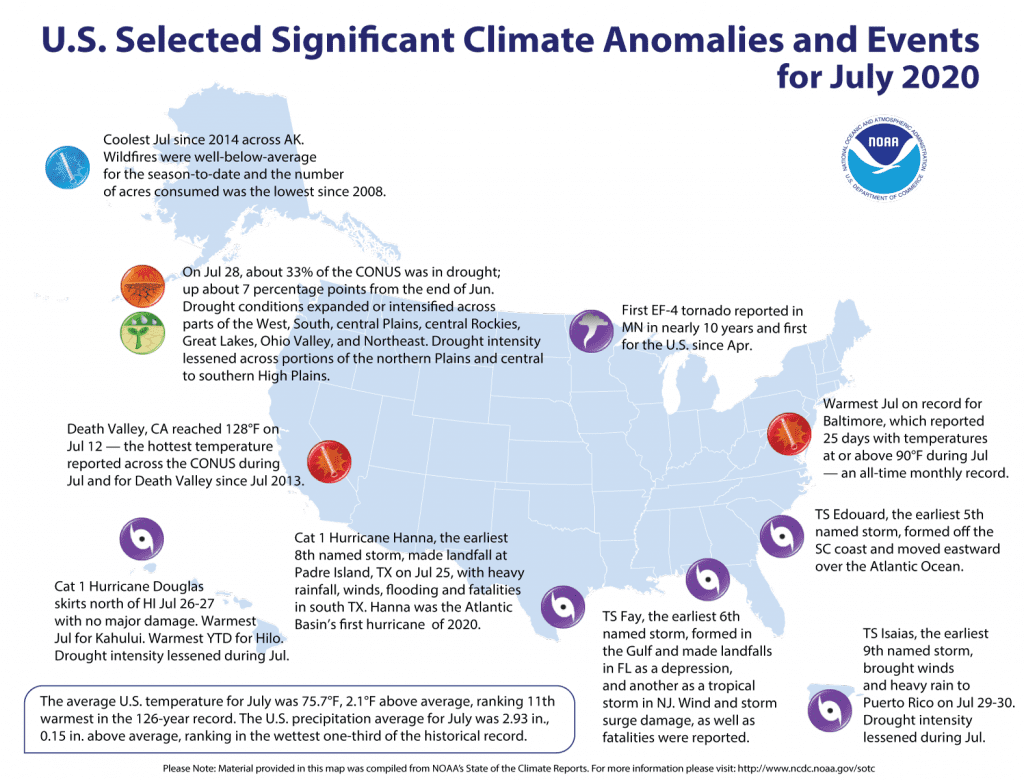 Source: https://www.weathernationtv.com/news/july-recap-record-heat-in-many-states/