Kotelny Island (New Siberian Islands), one of the coldest place on the Earth, with 2 inhabitants, reported in last days record temperature +21,8°C!
It´s the hottest temperature in the region in so early season and only 3,3°C below all-time temperature record +25,1°C from July.
In Saskylah, northern Siberia, +31,9°C, in Tyumyati +31,8°C and in Ust Olenek record-breaking +29,9°C was on 20. June 2021 measured.
Meanwhile, warmer parts of Russia are bothered by extreme storms in last days, with many flash flood and hailstorm reports.
The worst is situation in Krasnodar region, Transbaikalia, Novoaltaisk and annexed Yalta.
In Krasnodar, large hails occurred last workweek, with diameter almost 10 cm.
Hailstorms hit Novoaltaisk region, too.
In Transbaikalia, severe floods appeared.
Yalta, Crimea ended totally flooded, with emergency situation in last days, after persisting stormy period in Black sea region.
Severe storms appeared in Black sea region too in Turkey (flooded Istanbul, Ankara, Samson) or Greece in last period /Severe storms hit Greece, Turkey, Russia (Kozani, Ankara, Samson, Saratov), Black Sea region expects the next damaging events – mkweather/.
Meanwhile, in southern Siberia, extensive wildfires are strengthening /Wildfires in Siberia are changing atmospheric circulation over the Arctic and Northern Hemisphere, this is a leading pattern! – mkweather/ and this circulation, when pressure high is created above Verkhoyansk region, should be linked with anomalous circulation across Northern Hemisphere, with blocking pressure highs above northern Siberia, Alaska and Europe, with severe heawtaves, while southward from Greenland and above northern Far East, deep cyclonic area should develop.
In St. Petersburg region, similarly such as in Finland and Baltic states, extreme heatwave is in next period forecasted – temperatures should reach anomalous +37°C not so far from St. Petersburg /Finland is expecting +36°C, Estonia +37°C on Tuesday, all-time national records have values +37,2°C and +35,6°C – mkweather/.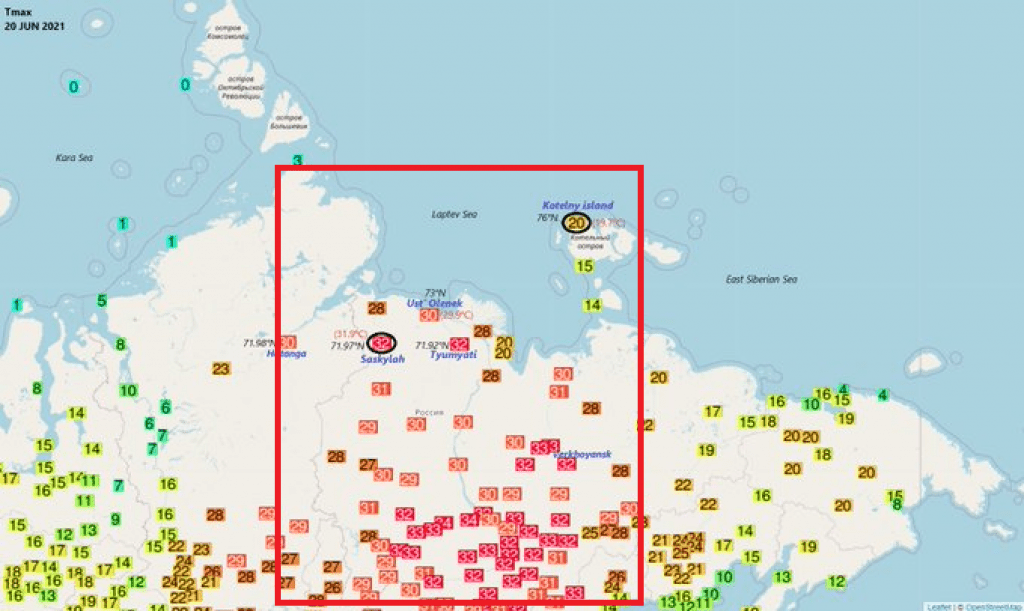 (Visited 19 times, 1 visits today)