As we informed in last topic article /https://mkweather.com/2020/08/18/expected-hurricanes-laura-and-marco-very-probably-hit-us//, over US will move till end of the week 2 potential hurricanes – Laura and Marco.
Laura, which is developing above Caribbean sea, could be weaker than was expected in previous days, something between tropical storm and hurricane Category 1. Laura hits Yucatan, Honduras, Guatemala, Nicaragua and Belize during the end of work week, where brings 100-200 mm (4-8 inches) of rain and potential floods and landslides.
Then, probably later trajectory is situated over Texas, northern Mexico or Midwest.
More bigger troubles can at the beginning of the next week cause hurricane Marco. For now, potential development up to Category 4 is possible and on Sunday and during next week, Marco hits Florida and East Coast with full power.
Over Senegal region in west Africa, next tropical depression is evolving and next possible hurricane, which can hit US in early September 2020, is developing.
Extremely rich Atlantic hurricane season will be continue and before US is the peak of hurricane season with the strongest monsters of the year 2020.
Documentation of Laura (97L) and Marco (98L) from Tropicaltidbits and Severe Weather Europe: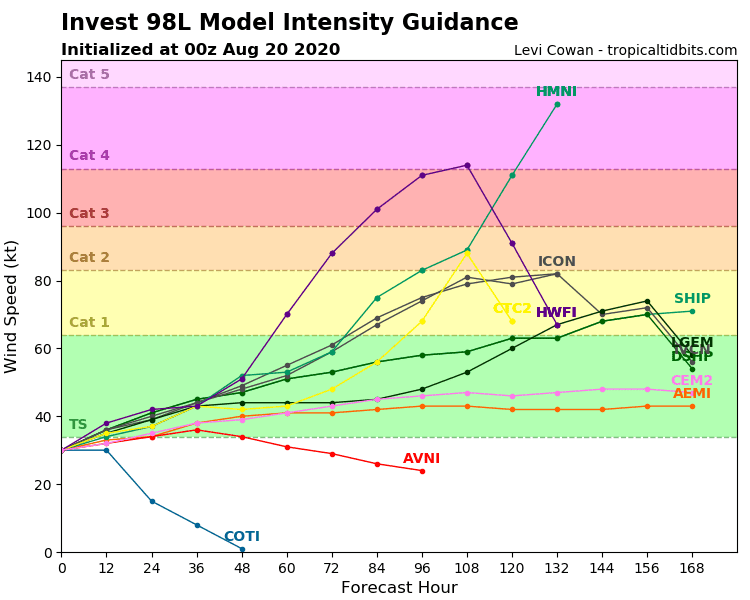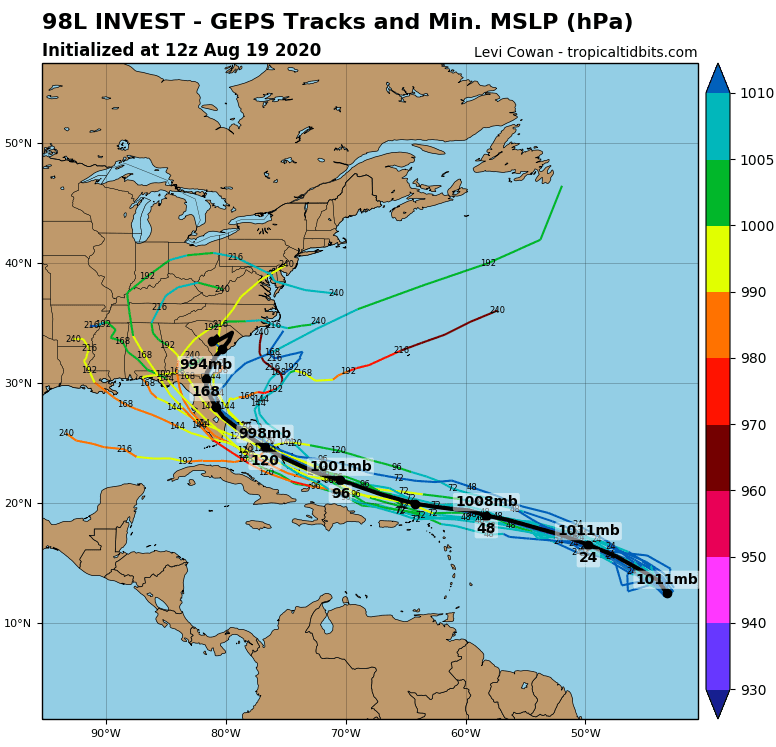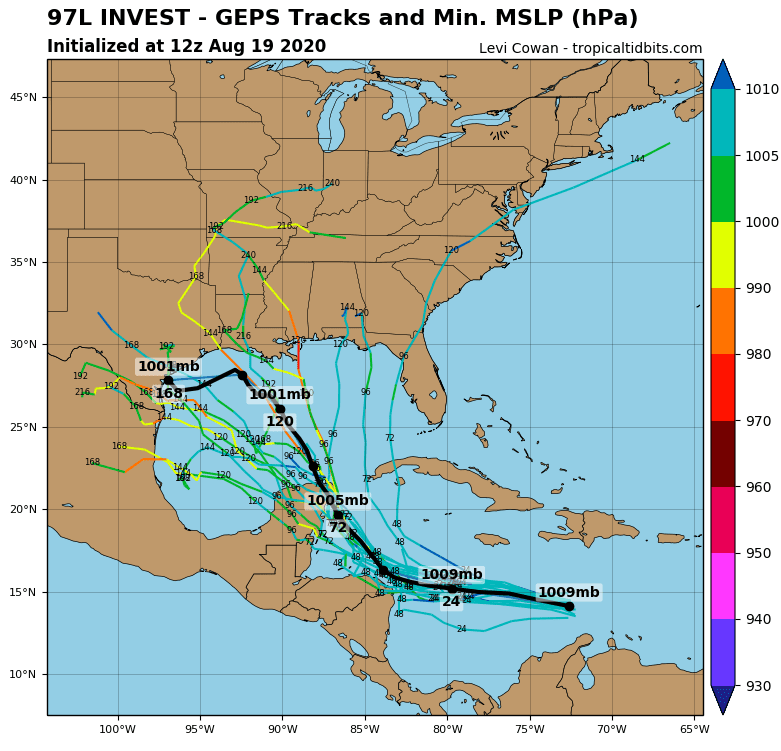 (Visited 62 times, 1 visits today)