Little summer in the winter: Spain +23,0°C, France +20,4°C, Germany +15,6°C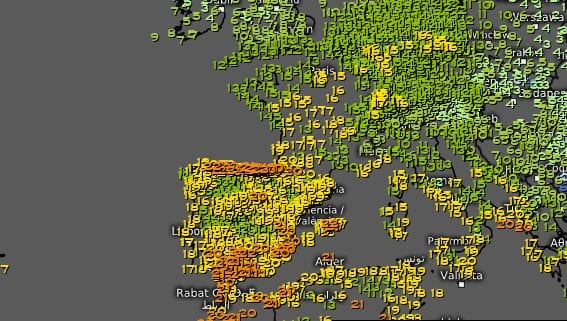 After one of the highest maximum temperatures measured in winter in Scandinavia, ever, +18,6°C in Åndalsnes in Møre og Romsdal, central Norway and series of extremely warm days in Mediterranean, anomalously high temperatures have arrived to more central parts of Europe 2 days (and too 24 hours) before a Christmas 2020 /https://mkweather.com/2020/12/21/almost-a-new-winter-temperature-record-for-scandinavia-norway-186c//.
On Tuesday, 22. December 2020, extremely high temperatures were measured in northern Spain, France and parts of Germany and on Wednesday, 23. December, extremely warm weather will continue in continental parts of Europe, before a big Christmas cooldown /https://mkweather.com/2020/12/20/europe-christmas-2020-and-new-year-2021-forecast-all-europe-under-the-snow-soon-severe-christmas-cooldown-and-heavy-forsts-during-new-year-celebrations//.
On Tuesday, 22. December 2020, +23,0°C was measured in Bilbao, northern Spain, +20,4°C in Socoa, SW France and up to +15,6°C in Koeln region, Germany according to International Exchange site.
After the Christmas, almost a month, until cca 22. January 2021, a peak of Winter 2020/2021 is expected in Europe, with cold and snowy conditions, therefore temperatures such these days won´t be probable around next 4 weeks in Europe.
GFS is forecasting for Wednesday, 23. December 2020 maximum temperatures up to +14°C for Germany, Benelux or England, +18°C for southern France and +22°C for southern Spain – reality should be even more beautiful, with temperatures up to +18°C in Germany or Benelux, more than +20°C in France and up to +24°C in Spain according to estimates of absolute national records of maximum temperature.
Extremely warm weather during Thursday, 24. December will shift over eastern parts of Central Europe, but already on Wednesday, 23. December, +13°C is forecasted for Austria and Hungary, what should mean around +16°C absolute maximum temperatures.
Next days, a Christmas cooldown information and forecast for New Year 2021 will be updated on Mkweather for Europe and the USA/Canada both, therefore stay safe and watch weather with us.
Infographics: meteologix.com, wetterzentrale.com, wxhcarts.com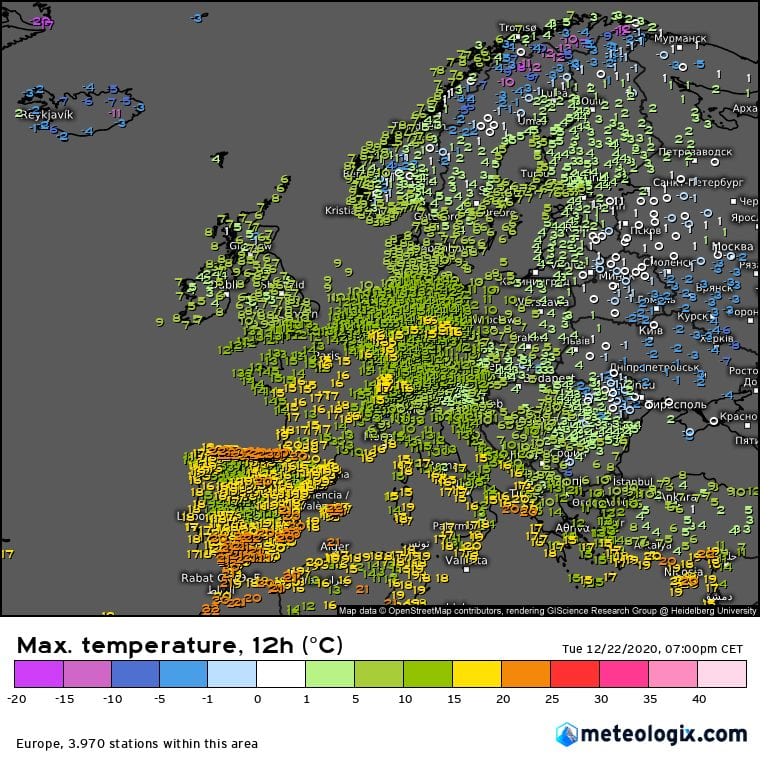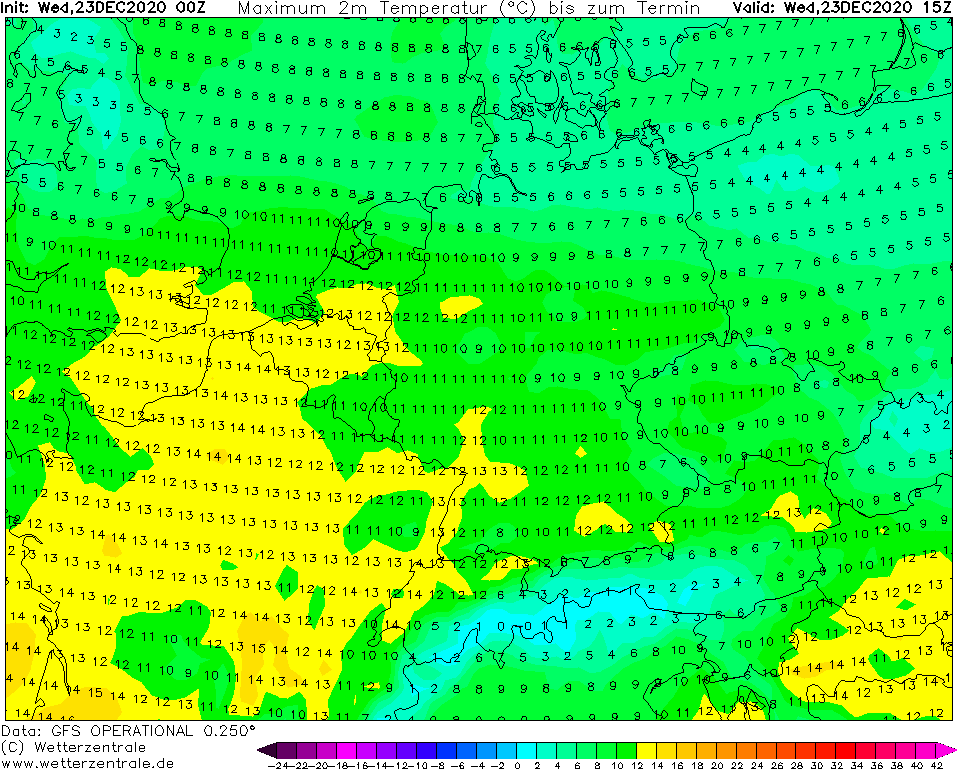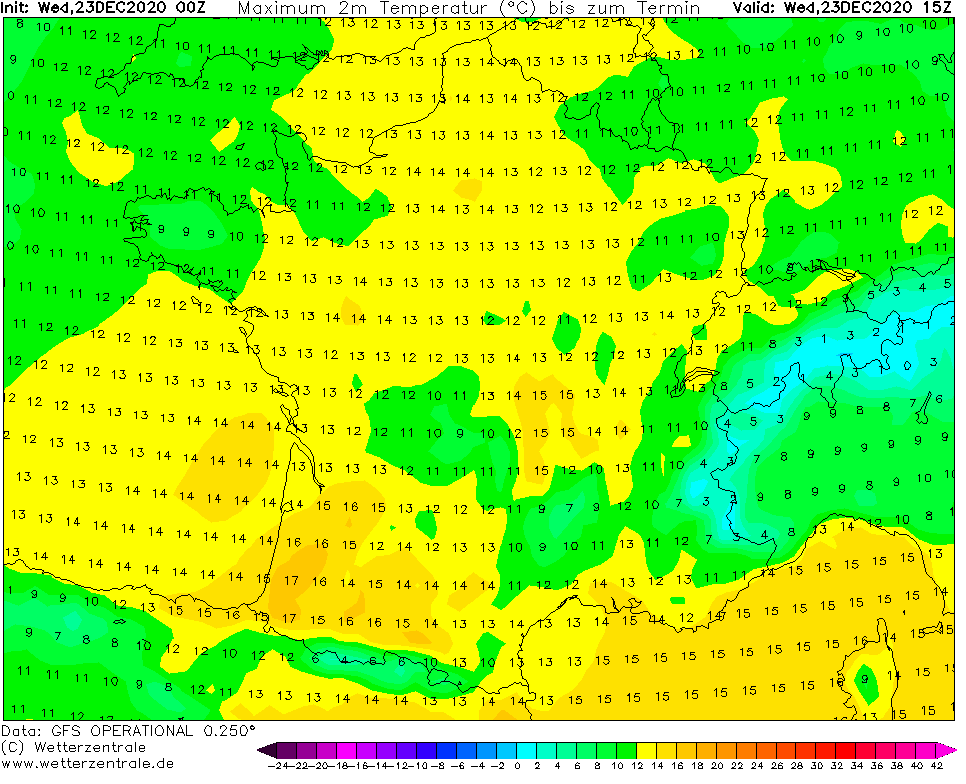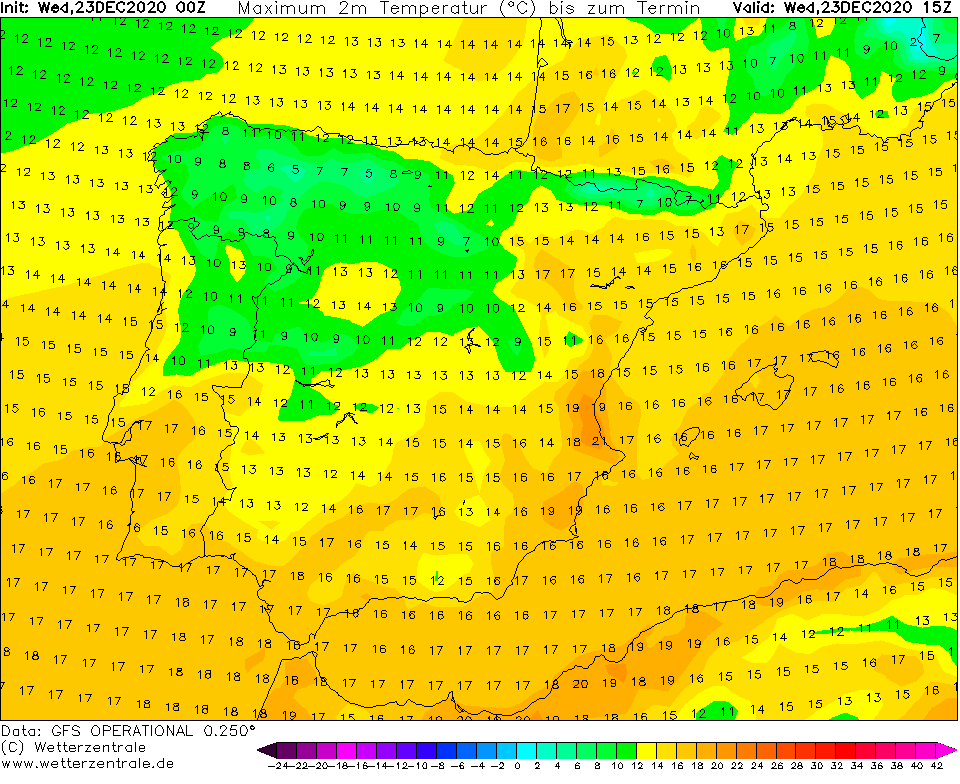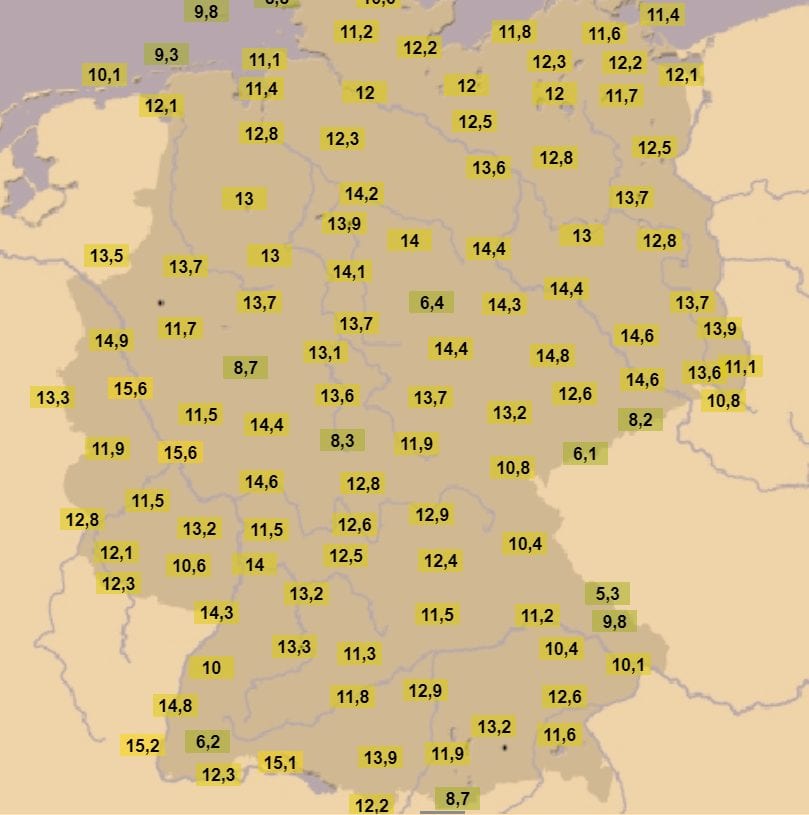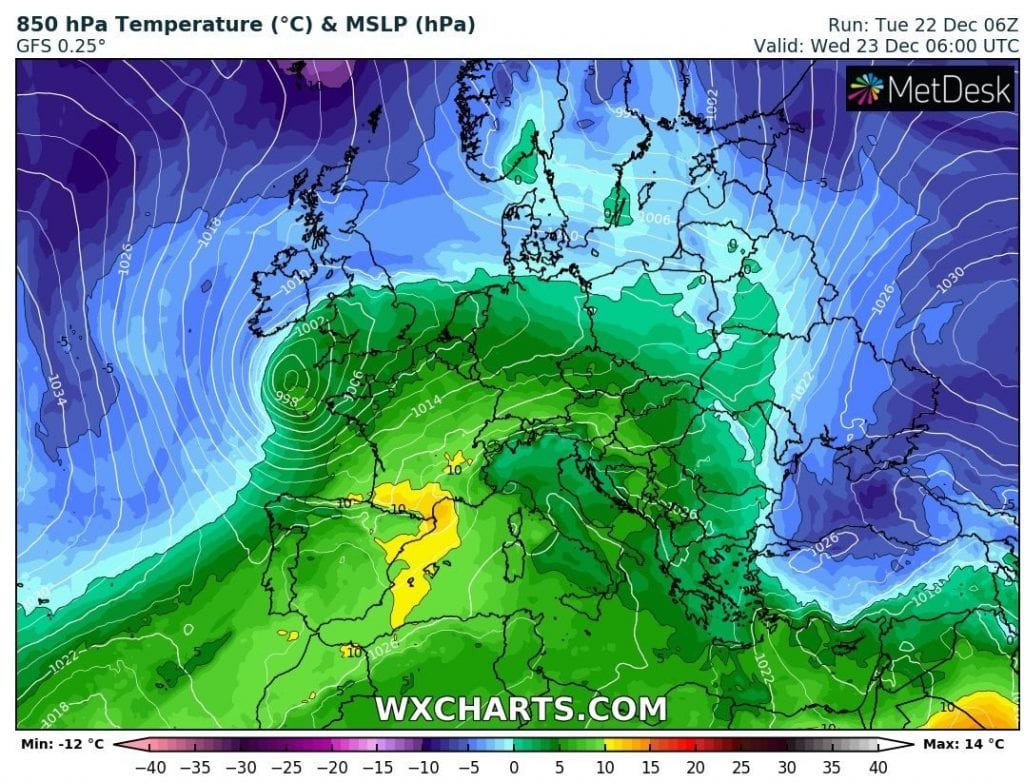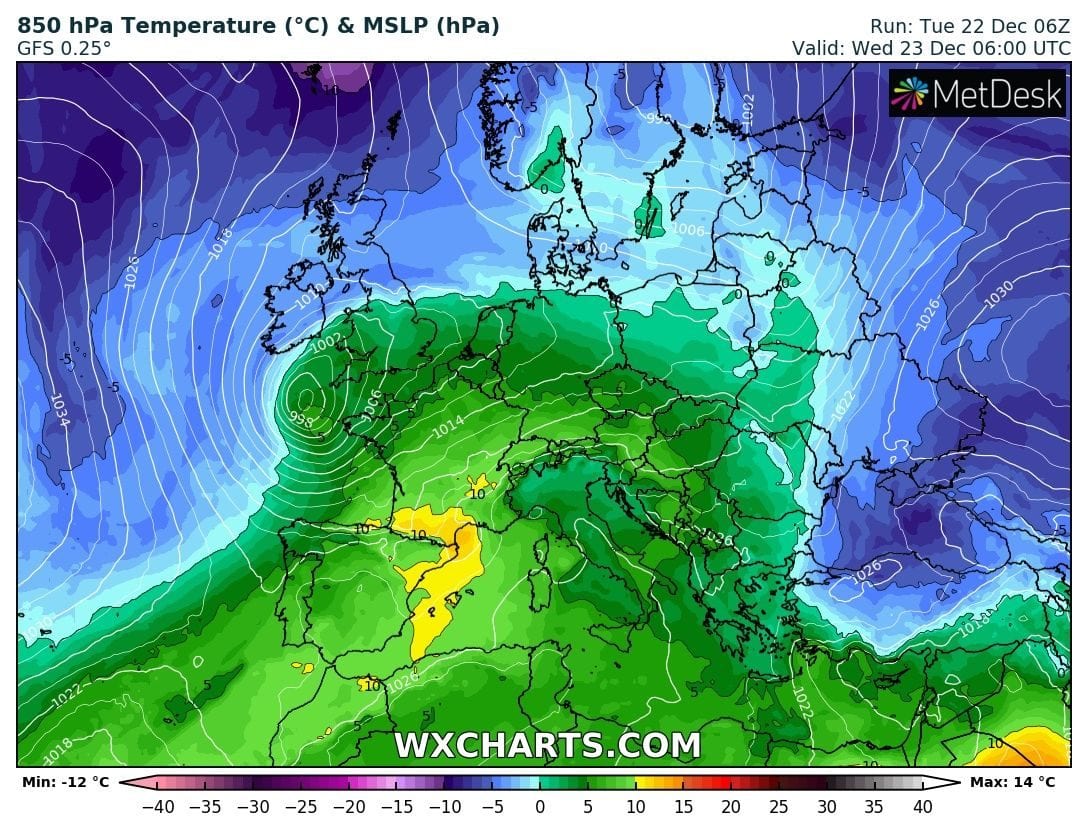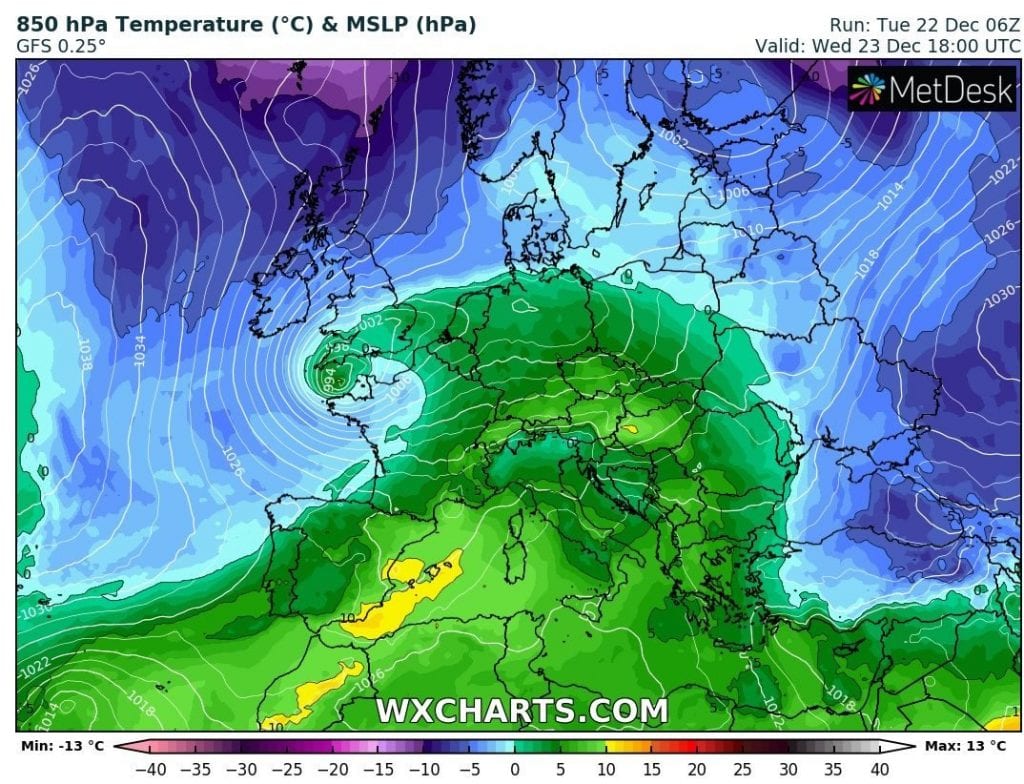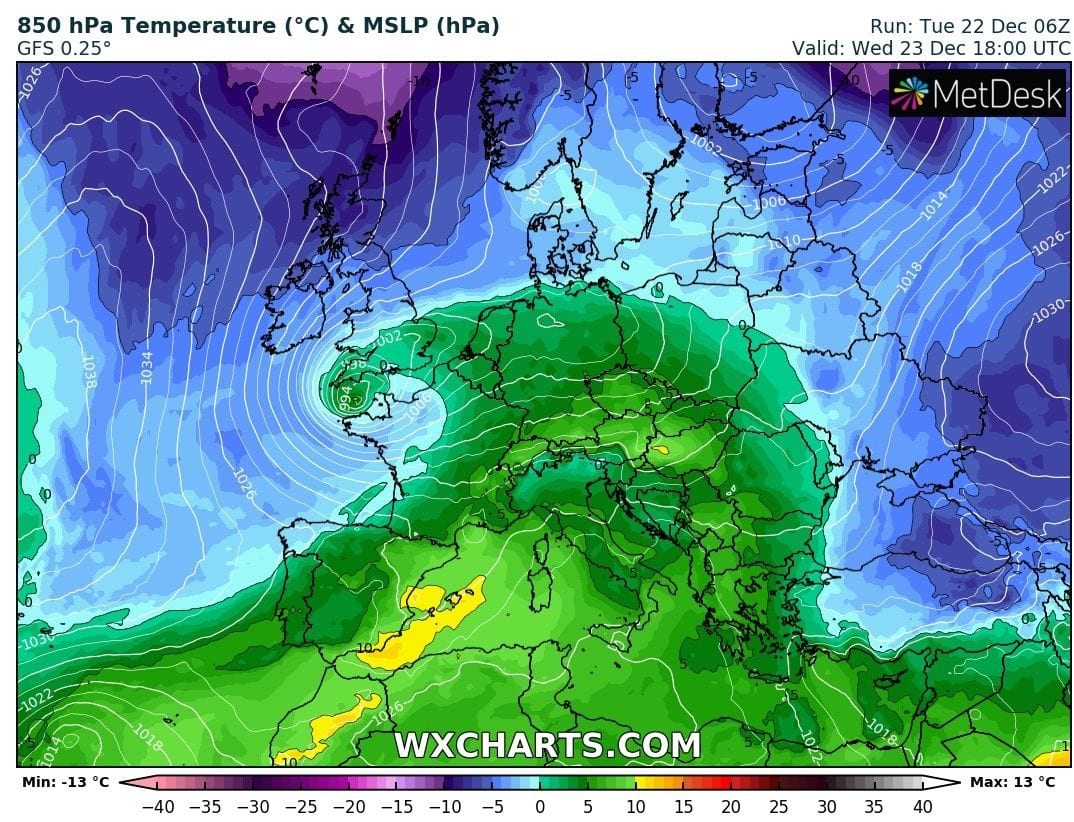 Read more: