A peak of summer 2020 is here and on Friday, the most extreme temperatures are expected in many parts of Europe.
On Thursday, Spain reports+42,6°C (Almadén, province Ciudad Reál), southern France +39,1°C (Socoa), but surprisingly hot is in Balkan peninsula - Mostar in Bosnia and Herzegovina reports +40,9°C, Podgorica in Montenegro +39,7°C, Konitsa in Greece +38,8°C, Demir Kapija in North Macedonia +37,5°C, Rosiori de Vede in Romania +37,4°C, Sliven in Bulgaria +37,1°C, Tirana in Albania +37,0°C, Ceadir-Lunga in Moldova +35,9°C and Rijeka in Croatia +35,6°C.
Friday will be extremely hot mainly in France, UK, but too Benelux and Ireland. In southern UK, +22°C in 850 hPa is expected, with potential maximum temperatures up to +37°C in London region! Above Paris, almost +25°C in 850 Hpa will cause potential to reach +40°C during Friday and for southern France, +42°C is predicted according to new forecasts. In Spain, temperatures can reach +45°C.
We will monitor the situation and soon bring an overview of measured temperatures in western and northwestern Europe.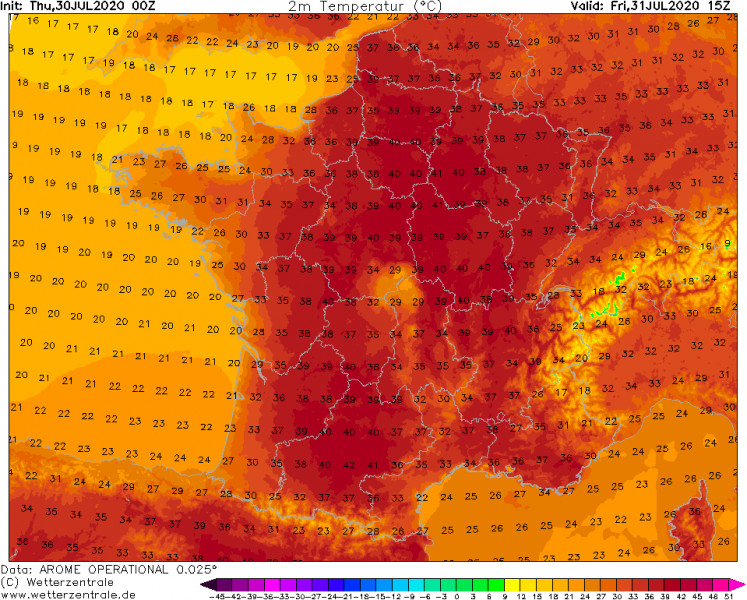 GFS forecast on Friday is very hot, +40°C in Paris, +37°C in London. /wwettwezentrale.de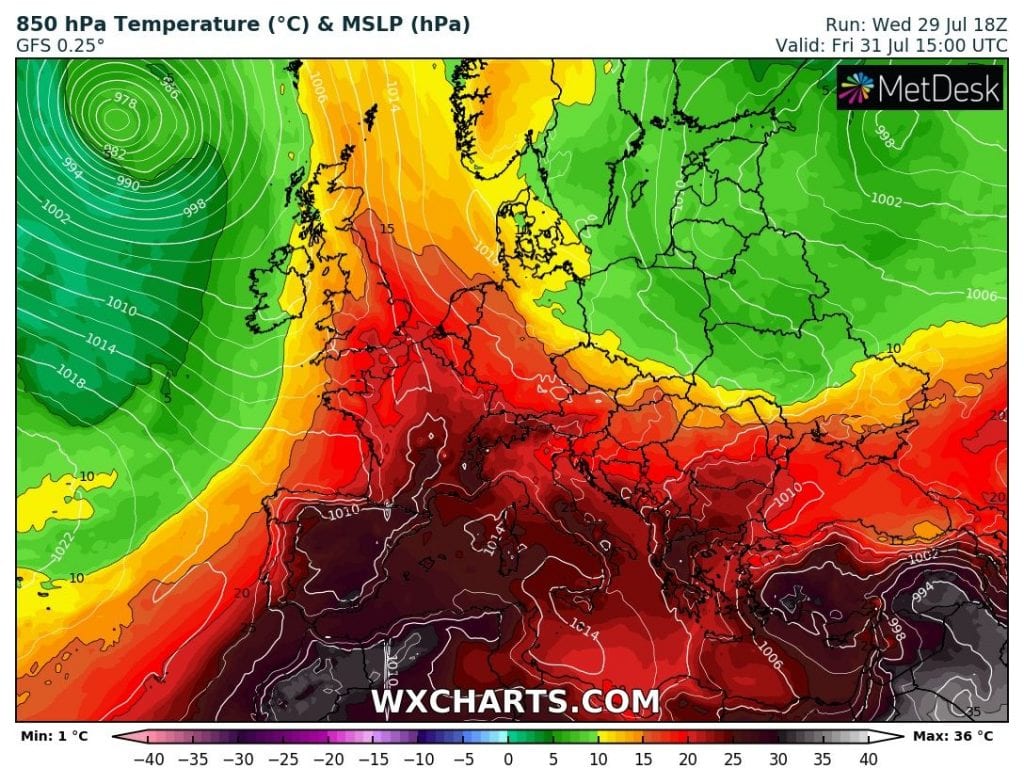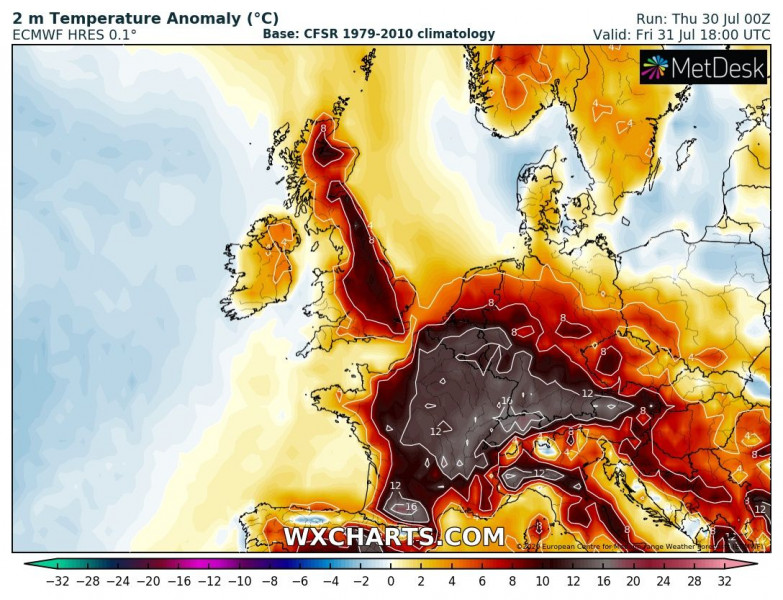 T850 hPa and its anomaly from long-term average /wxcharts.com
Illustration photo: https://insidr.co
(Visited 17 times, 1 visits today)