Mkweather last period has warned before together 5 Mediterranean storms /2 STORMS; 3 STORMS/, which were / are expected between 20. November and 15. December 2020.
In series of articles we will bring detailed overview of first effects of Mediterranean storms (Article 1 - Cyprus, Article 2 - Israel, Article 3 - Italy) and one forecast (Article 4 - Spain and Portugal forecast).
As an additional article we will bring a report from recent floods in Baghdad, Iraq (Article 5 - Iraq).
Now, we move into Italy, where already the second Mediterranean storm bother Calabrian region, meanwhile the first Mediterranean storm bothered Israel at the weekend.
According to floodlist.com, 457 mm / 48 hours dropped in Calabria at the weekend /http://floodlist.com/europe/italy-floods-calabria-november-2020/ (between Friday and Sunday, 20.-22. November 2020). The port city of Crotone recorded 343.2 mm of rain in 48 hours to 15:00 on 22. November. Cirò Marina in the Province of Crotone recorded 456.8mm of rain in the same period.
Heavy rains hit Sicily, too and flooded a roads in Palermo province.
In ESWD, 6 reports of heavy rain were reported on Friday, 20. November 2020 and one report on Tuesday, 24. November 2020.
This, second storm system has shifted later over northern coast of Africa (Tunisia, Libya and Egypt), where made regional damages.
On Tuesday, 24. November, only regional storm system has brought severe rainfall (159 mm) in Termini Imerese, Sicily, already.
Above Iberian Peninsula however, has started to make rainfall already 3rd, slow-moving, Mediterranan system, with expected floods in Spain and Portugal between Wednesday - Friday, 25.-27. November.
Current storm system in Portugal and Spain will be a topic of the next article from series about Mediterranean storms.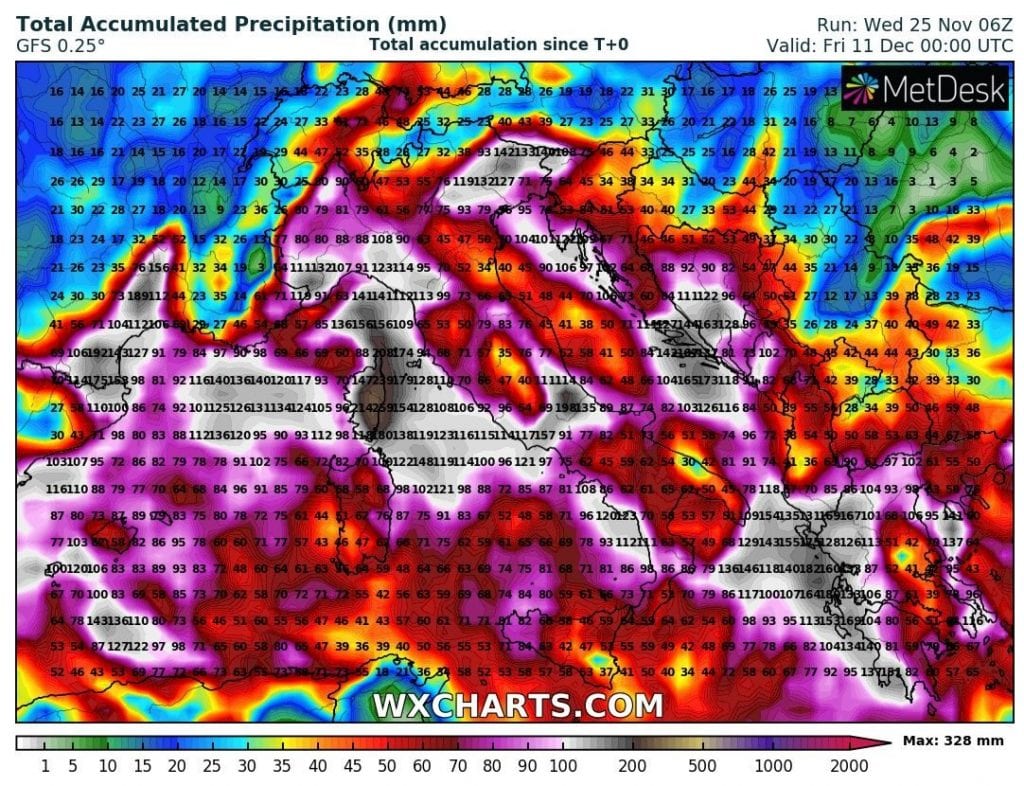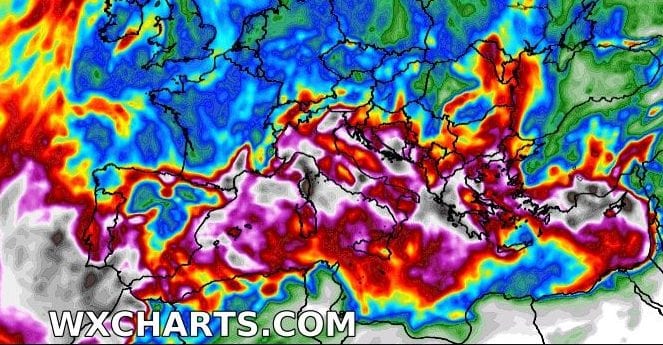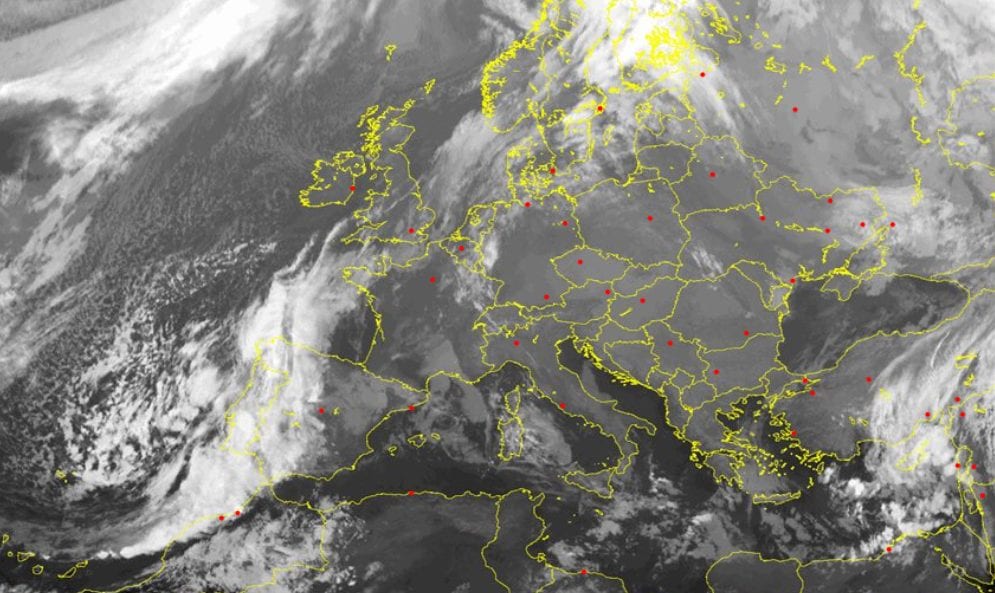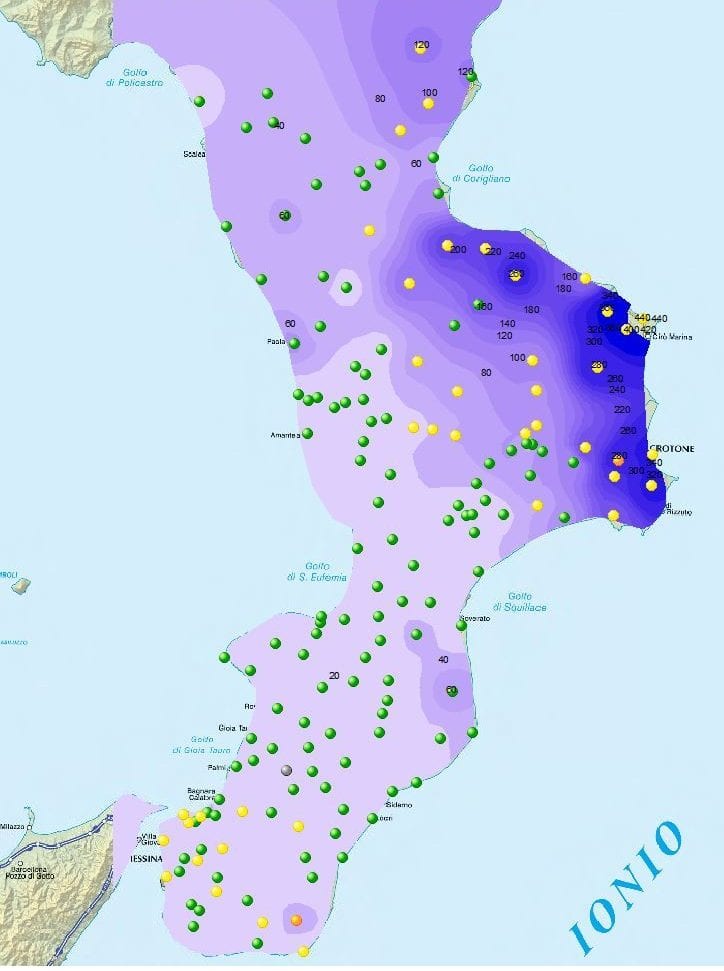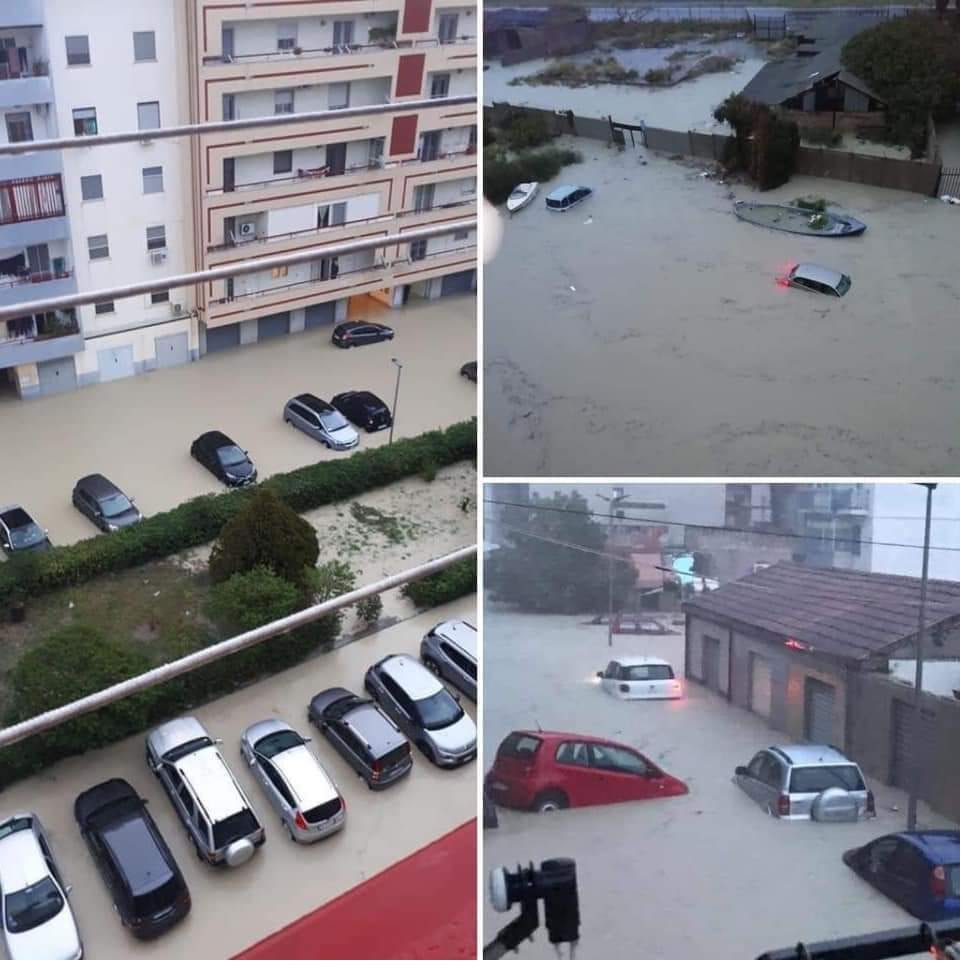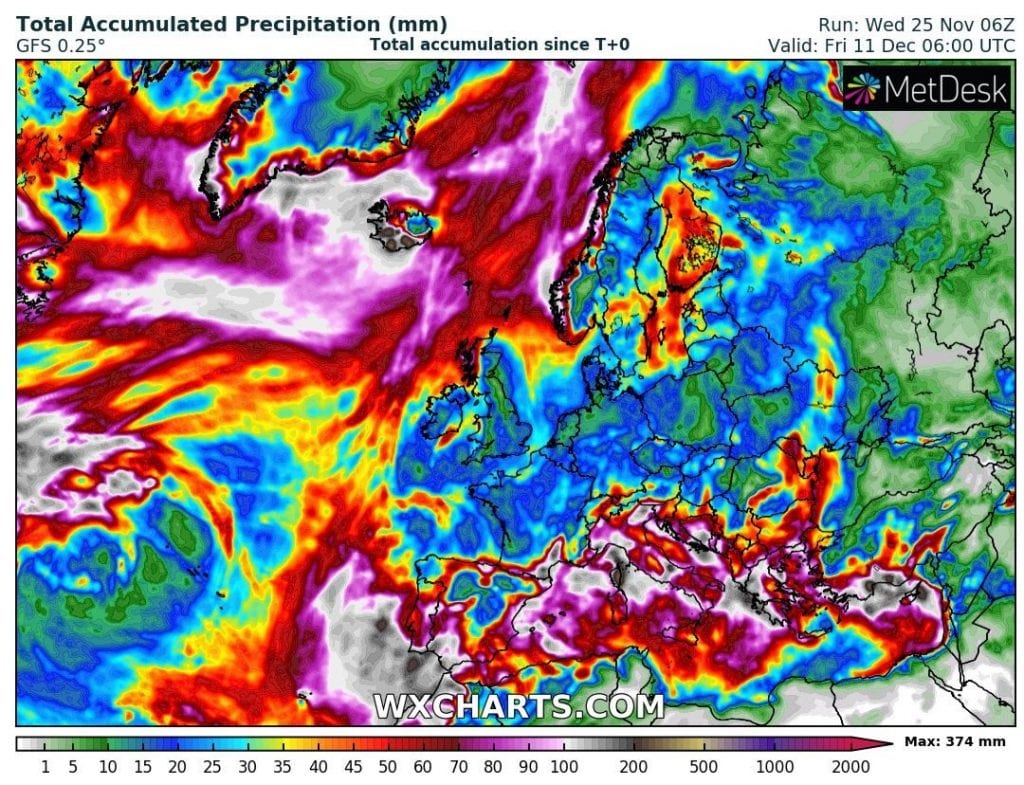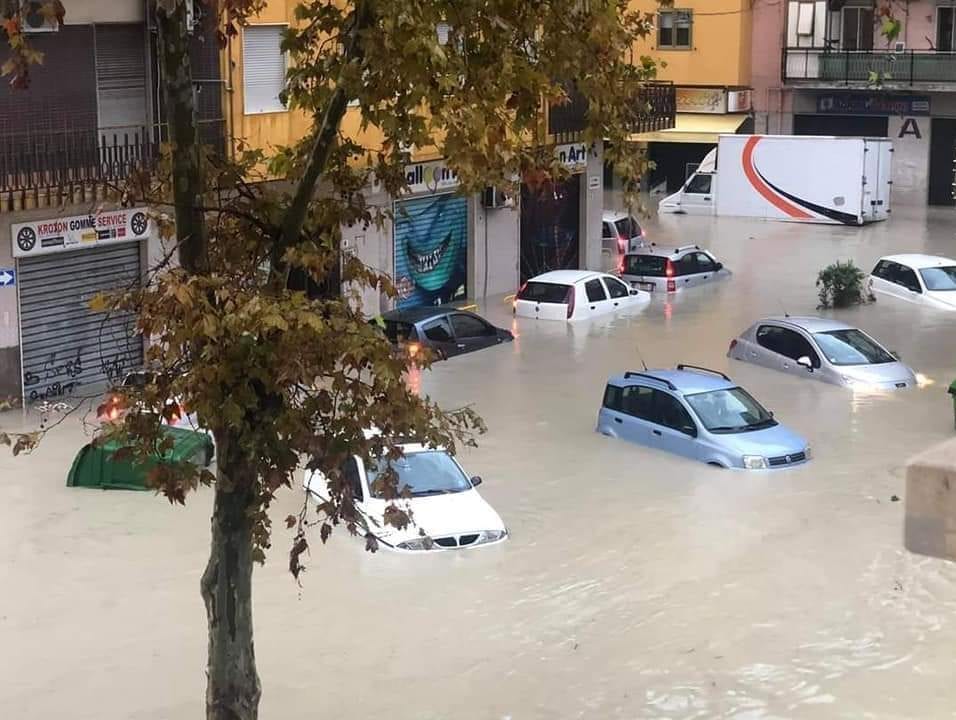 Read more:
(Visited 20 times, 1 visits today)