Mkweather last period has warned before together 5 Mediterranean storms /2 STORMS; 3 STORMS/, which were / are expected between 20. November and 15. December 2020.
In series of articles we will bring detailed overview of first effects of Mediterranean storms (Article 1 – Cyprus, Article 2 – Israel, Article 3 – Italy) and one forecast (Article 4 – Spain and Portugal forecast).
As an additional article we will bring a report from recent floods in Baghdad, Iraq (Article 5 – Iraq).
A topic of this article will be incoming floods into Spain and Portugal thanks to 3rd, slowly moving Mediterranean system, which already hit southern Spain and Portugal, with warnings of 2nd level before floods in Andalusia.
According to current forecasts, the system will be slowly moving above Iberian Peninsula and Morocco and Algeria next 4 days, minimally until Sunday, 29. November, when it will be replaced by 4rd Mediterranean system from west.
This, 3rd Mediterranean system then, at the end of week, will shift above Italy and next week above Greece, Balkan, Turkey and Cyprus and partly coast of Libya, Egypt, Israel, Syria and Lebanon.
In Andalusia, possible local rainfall up to 150 mm is expected, with flash floods possibility. Heavy rains are expected along southeastern coast of Spain and parts of Morocoo, too.
If we will see to outlook for Andalusia, its very cold and rainy, until 11. December with modelled precipitation up to 180 mm, what means possibility around 300 mm totals, locally.
Already on Wednesday, 25. November, Cordoba has experienced with the coldest day since winter 2019/2020 – maximum temperature reached only +16,8°C and previous, Tuesday, 24. November, morning, the city was near the first ground frost of a winter season, with minimum temperature only +3,3°C.
4th Mediterraenan system should stay in Iberian region very long according to weather tools – between 28. November – 6. December with impacts in peninsula.
Then, after 6. December, 5th Mediterranean system, with similar behaviour (southern stormtrack) is forecasted.
Mkweather will watch situation in Mediterranean, but too in Middle East, because more of Mediterranean systems will have impacts after its eastward shift in one from the warmest regions in the world.
Already on Monday, Baghdad reported severe floods, what will be a topic of last, special article in a series.
Infographics: sat24.com, wxcharts.com, wetterzentrale.de, meteoalarm.eu: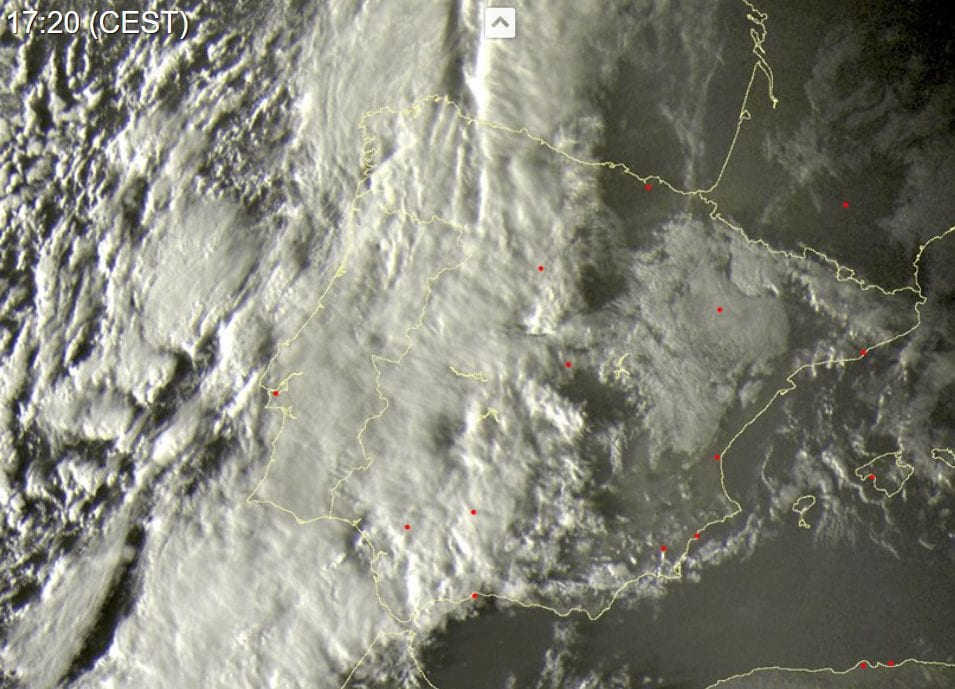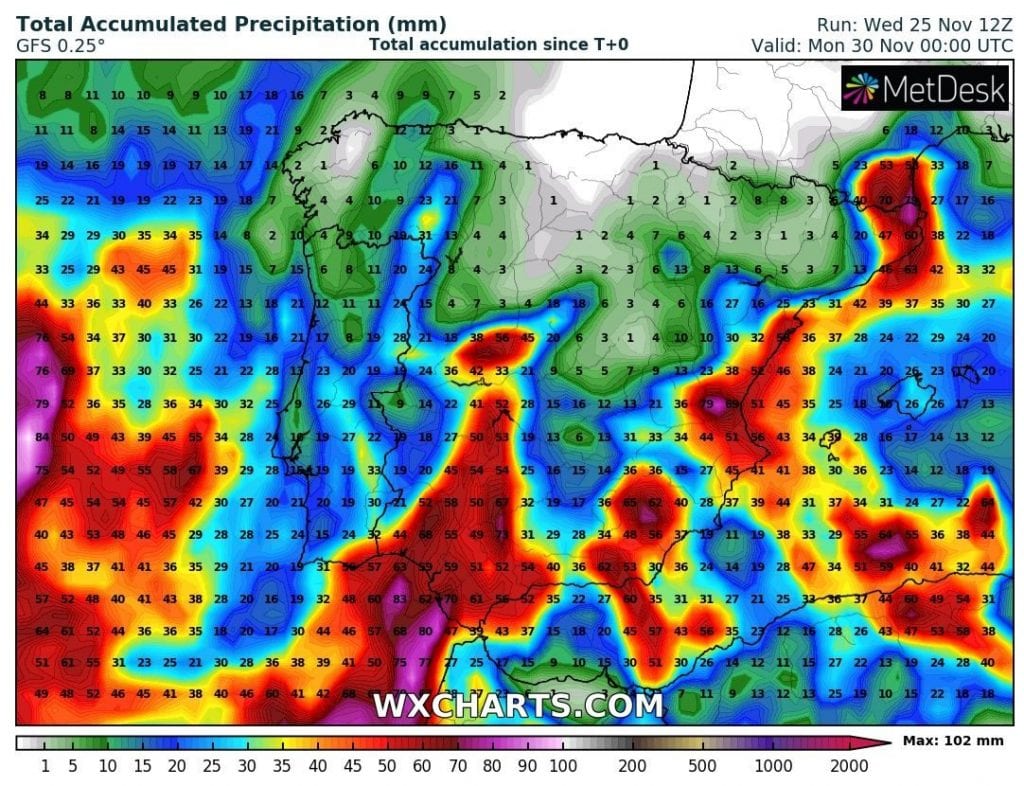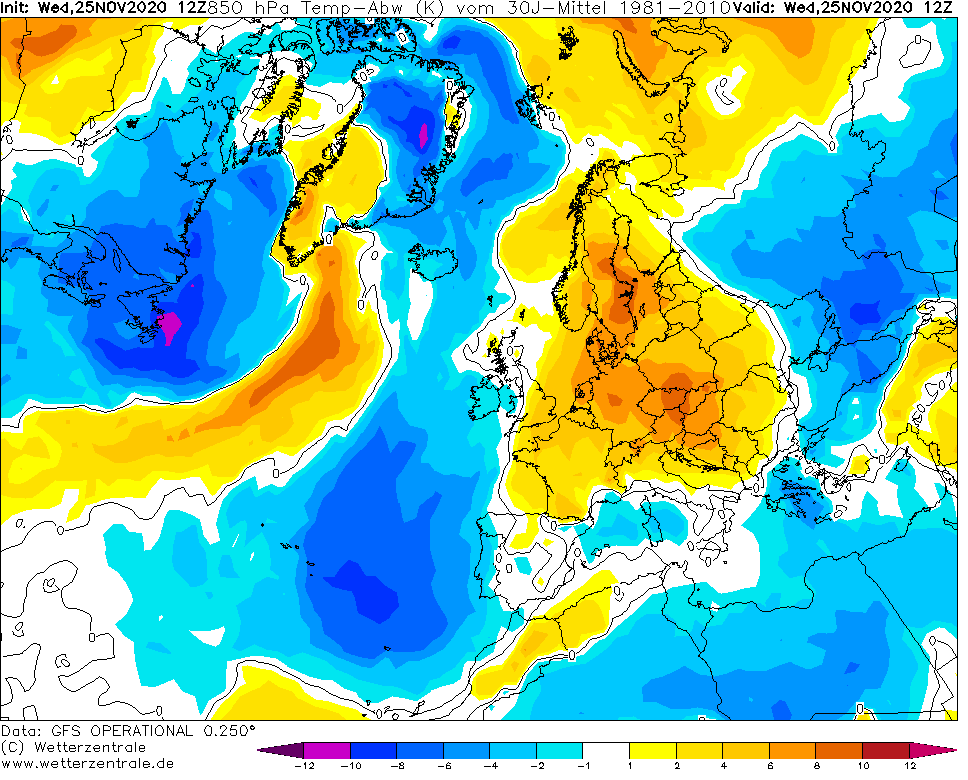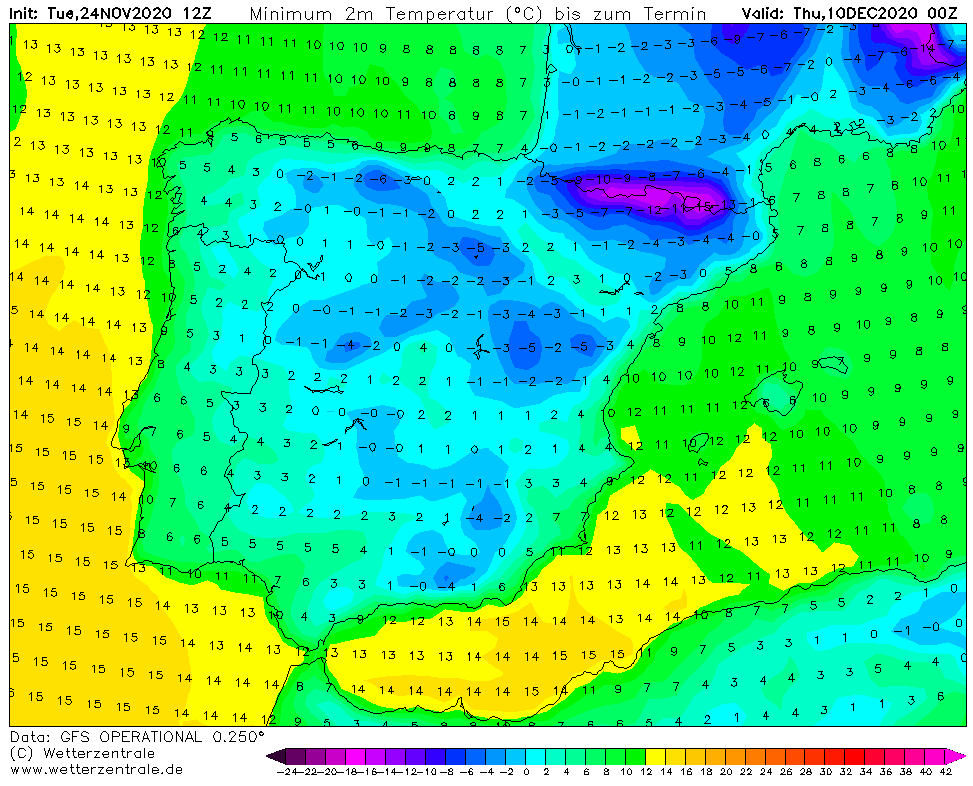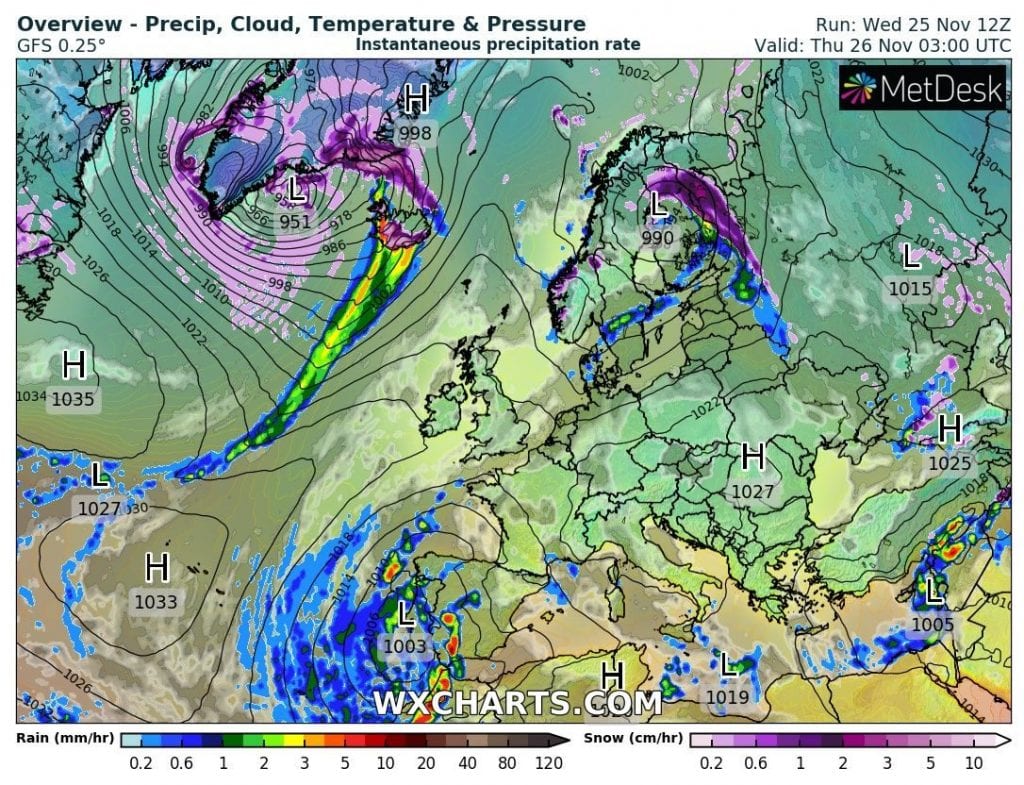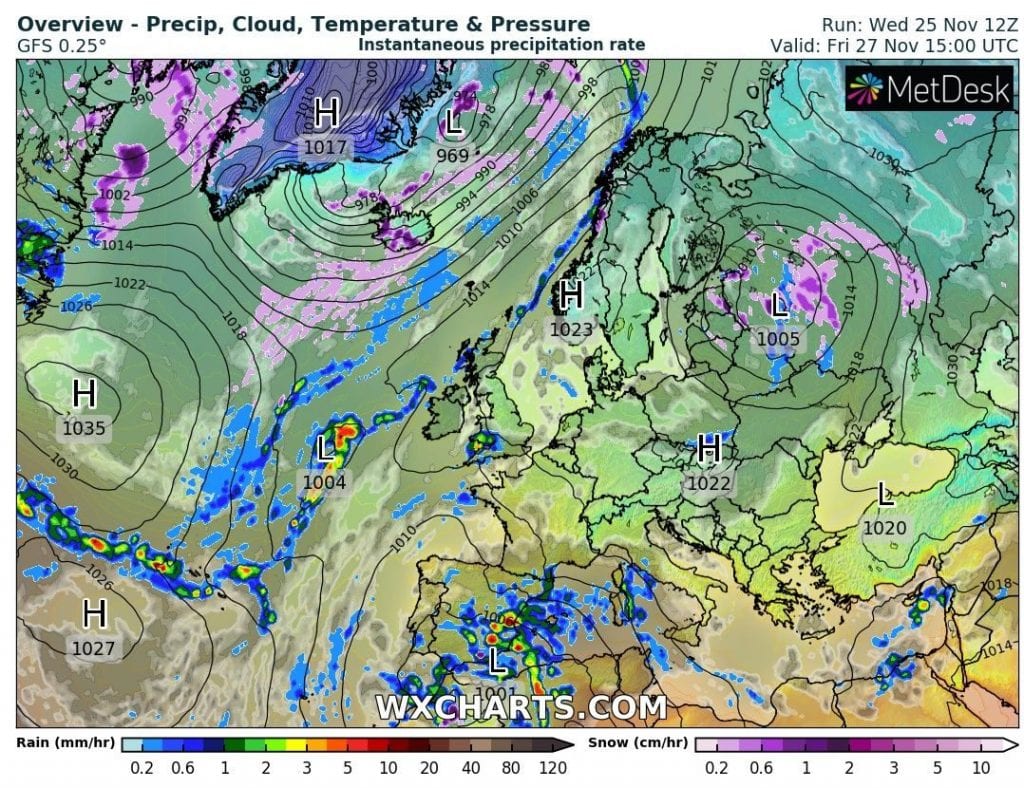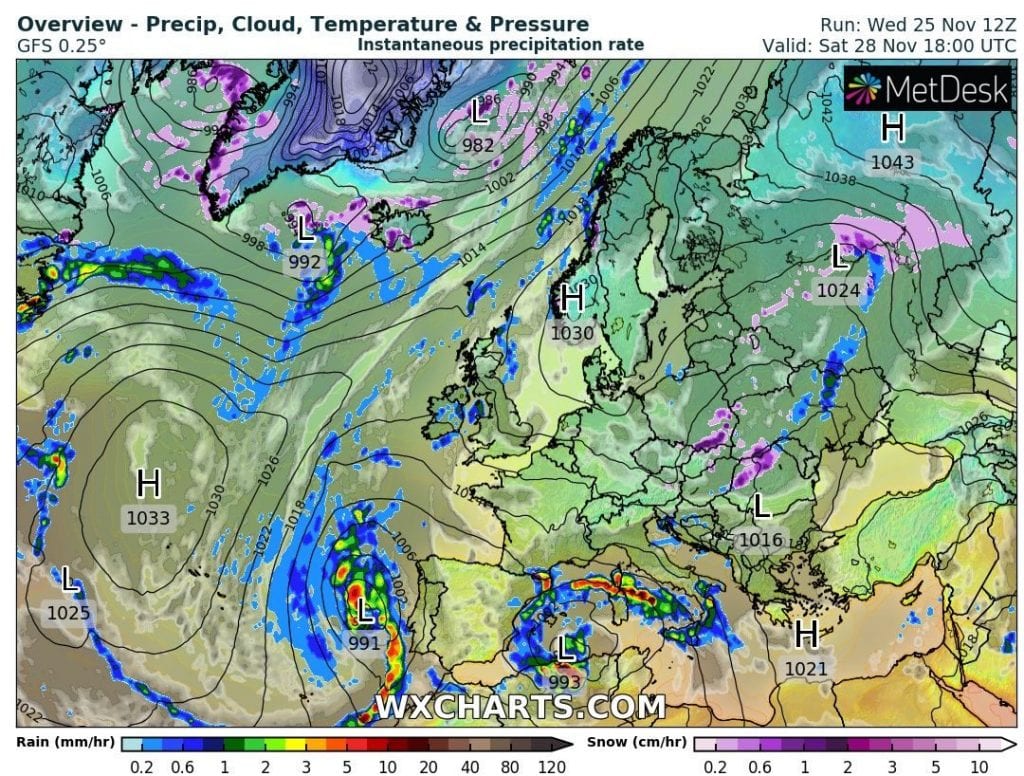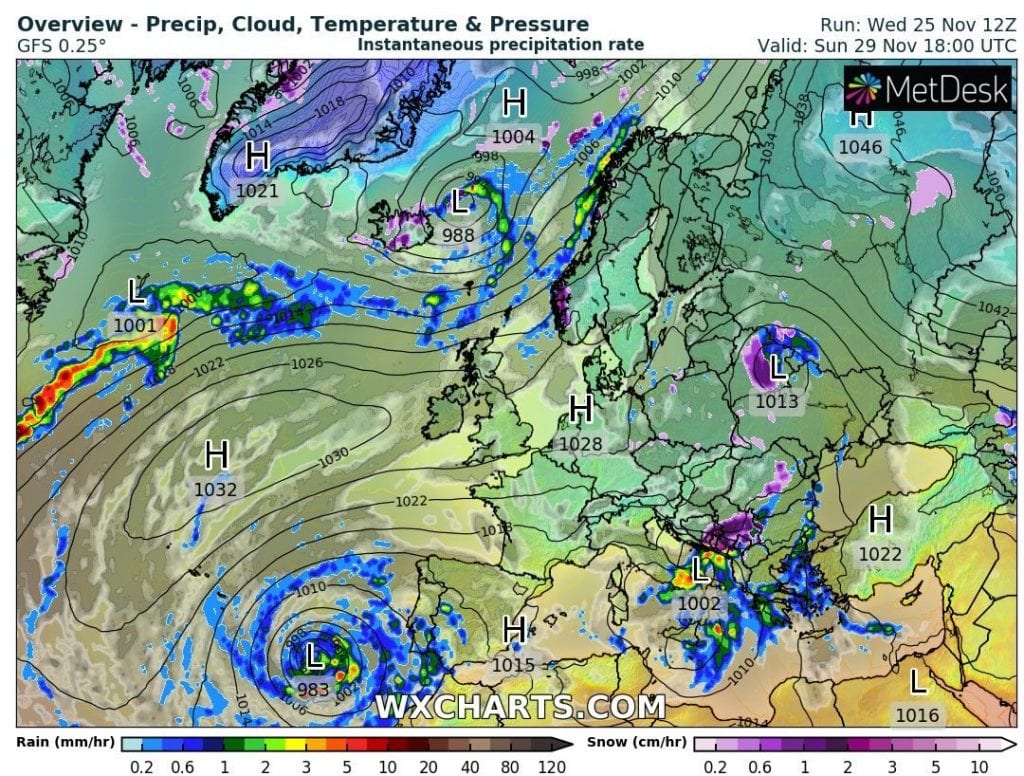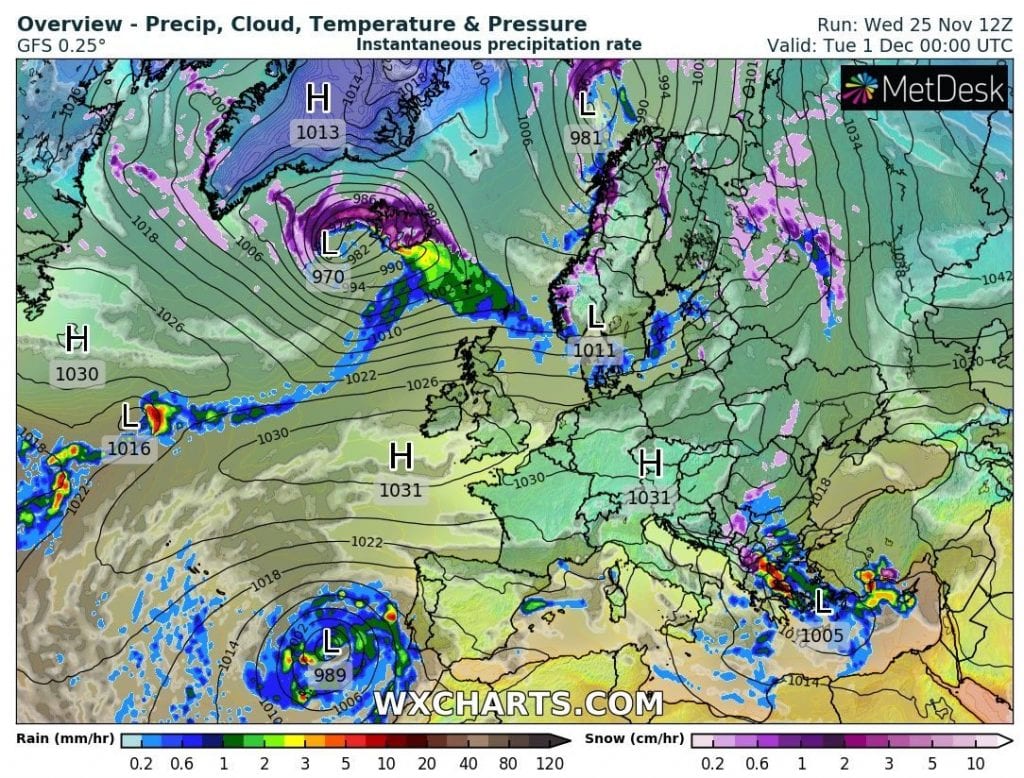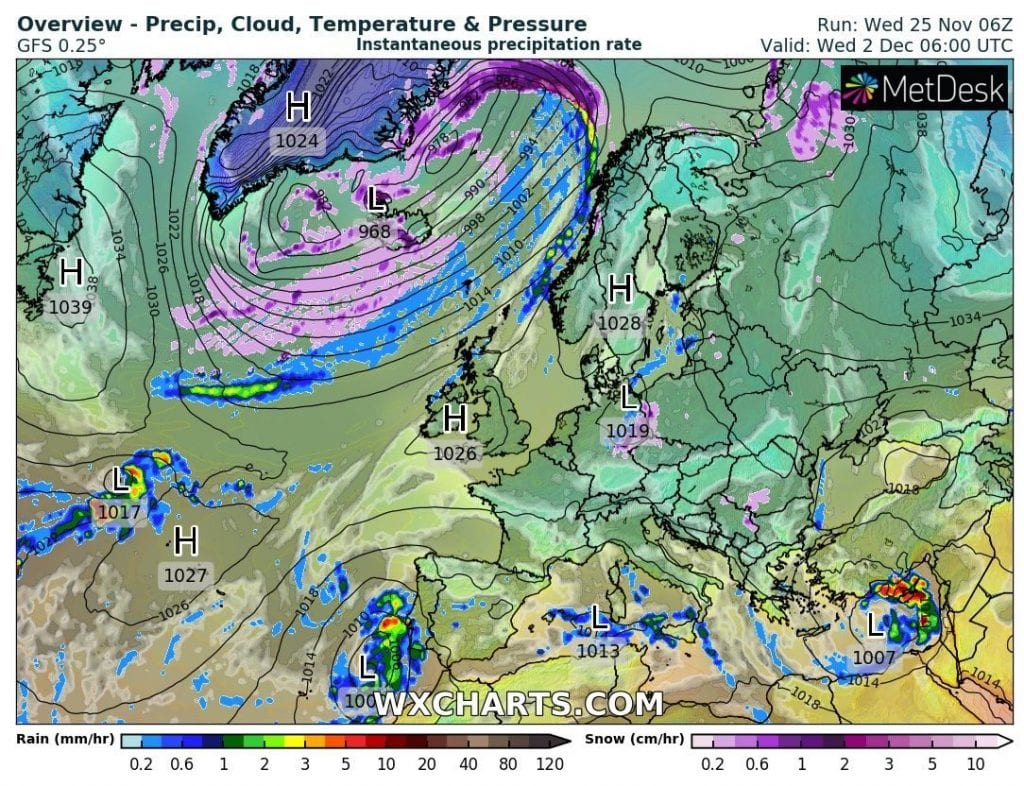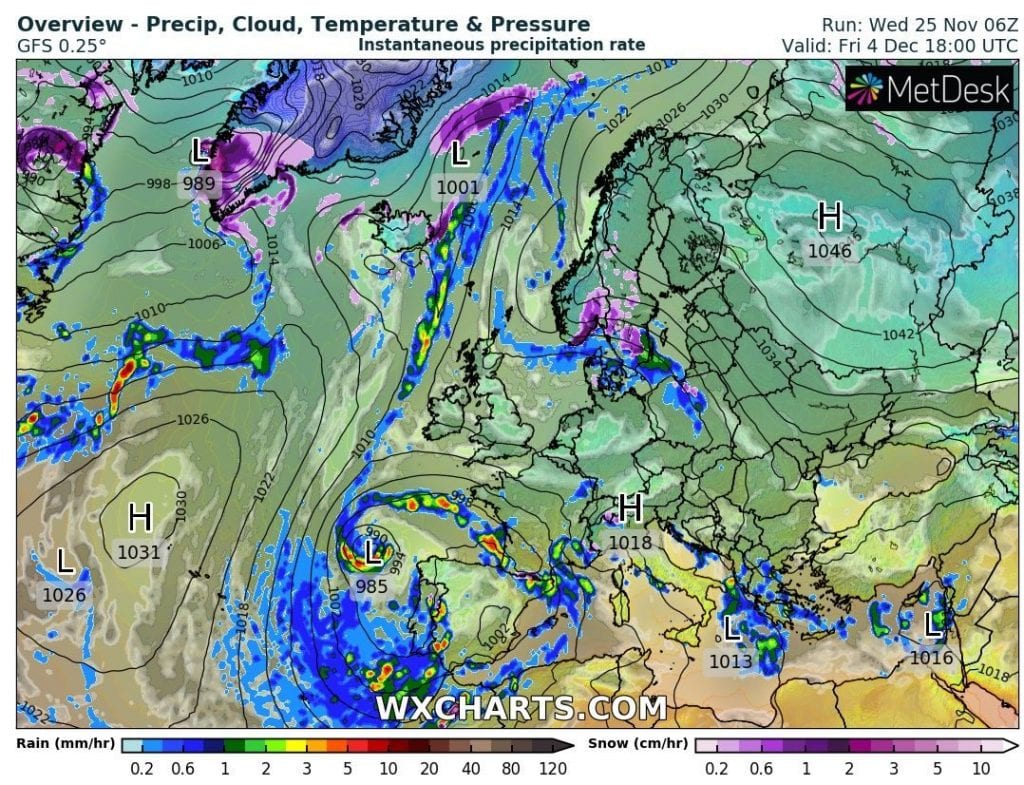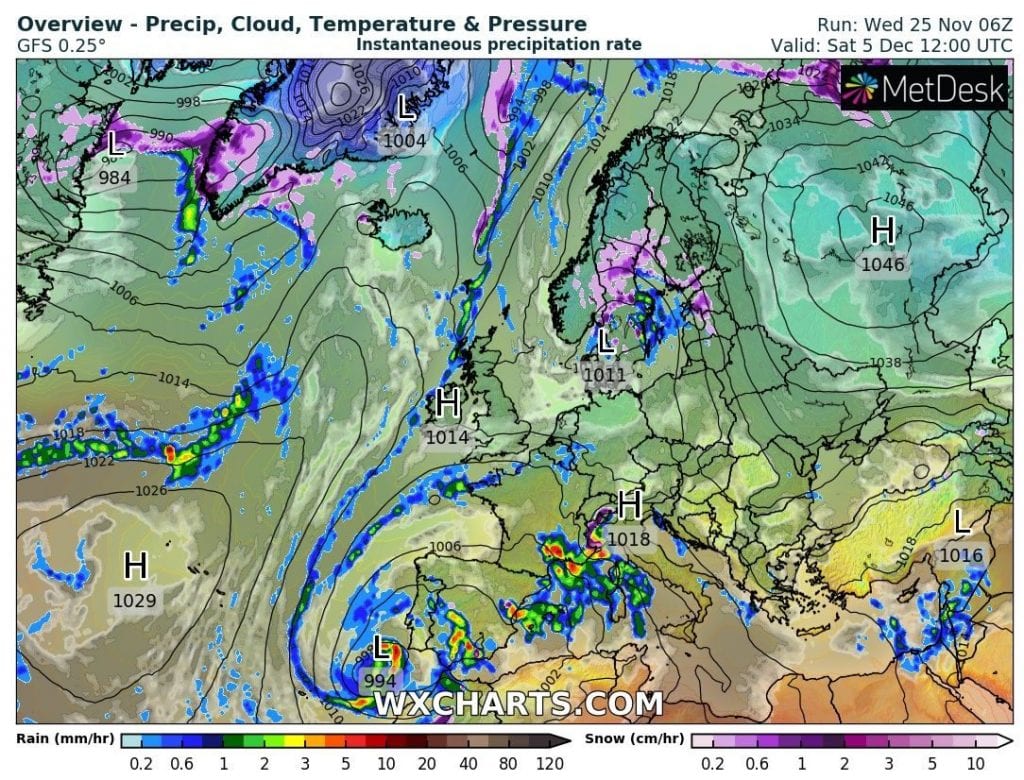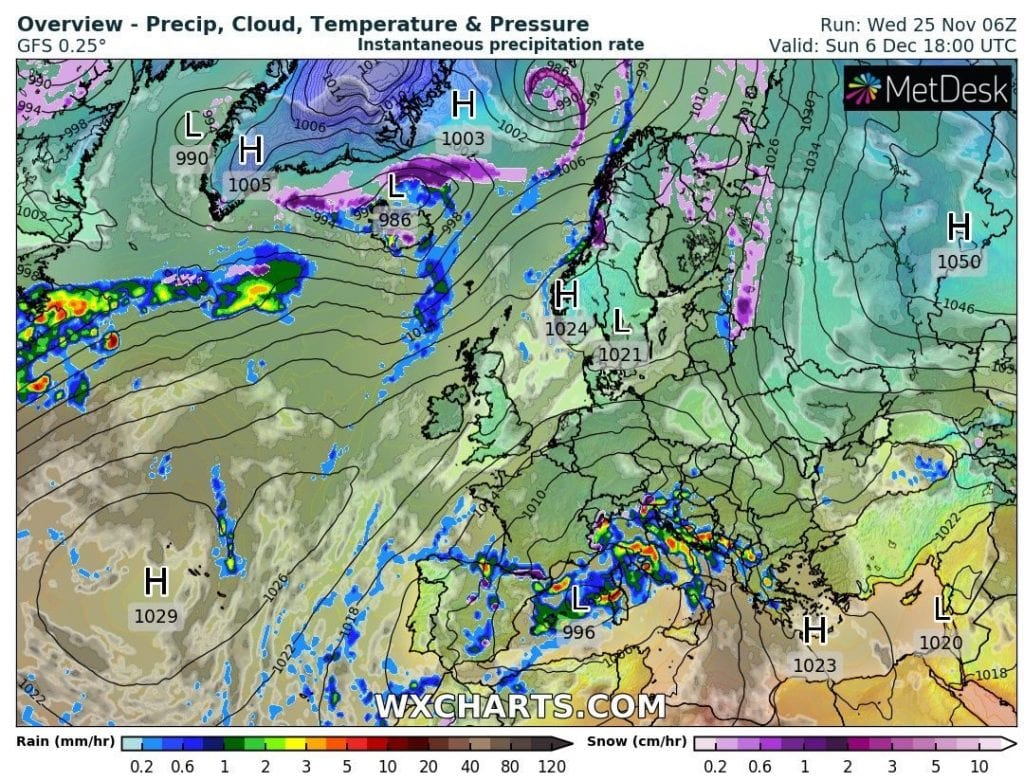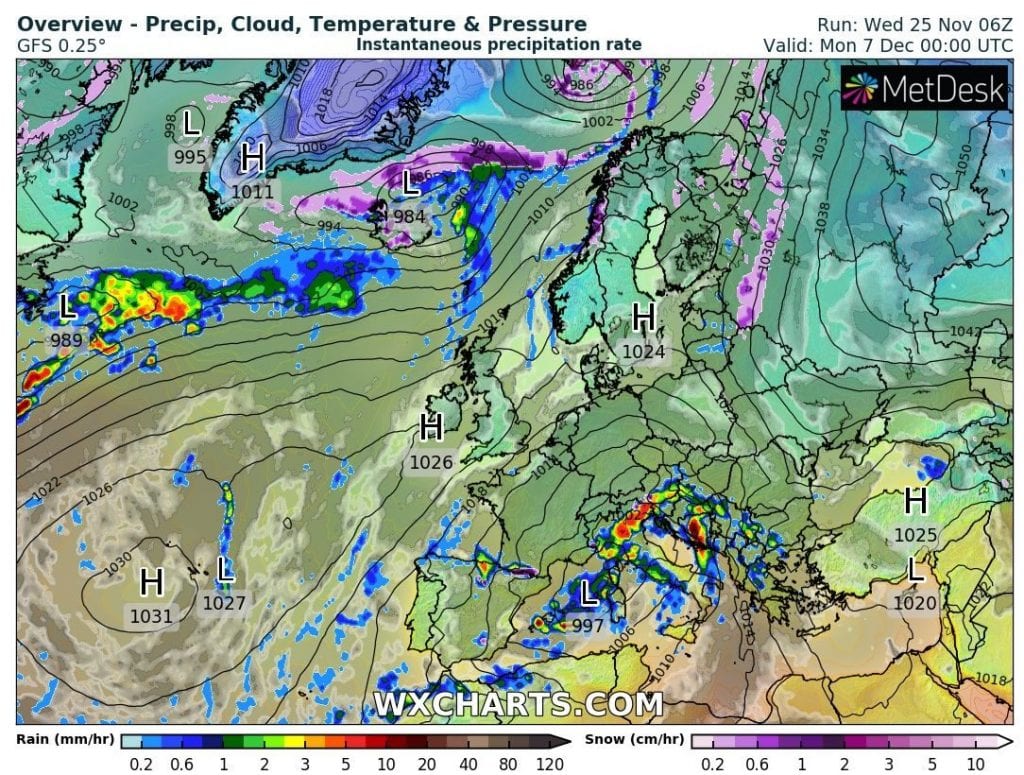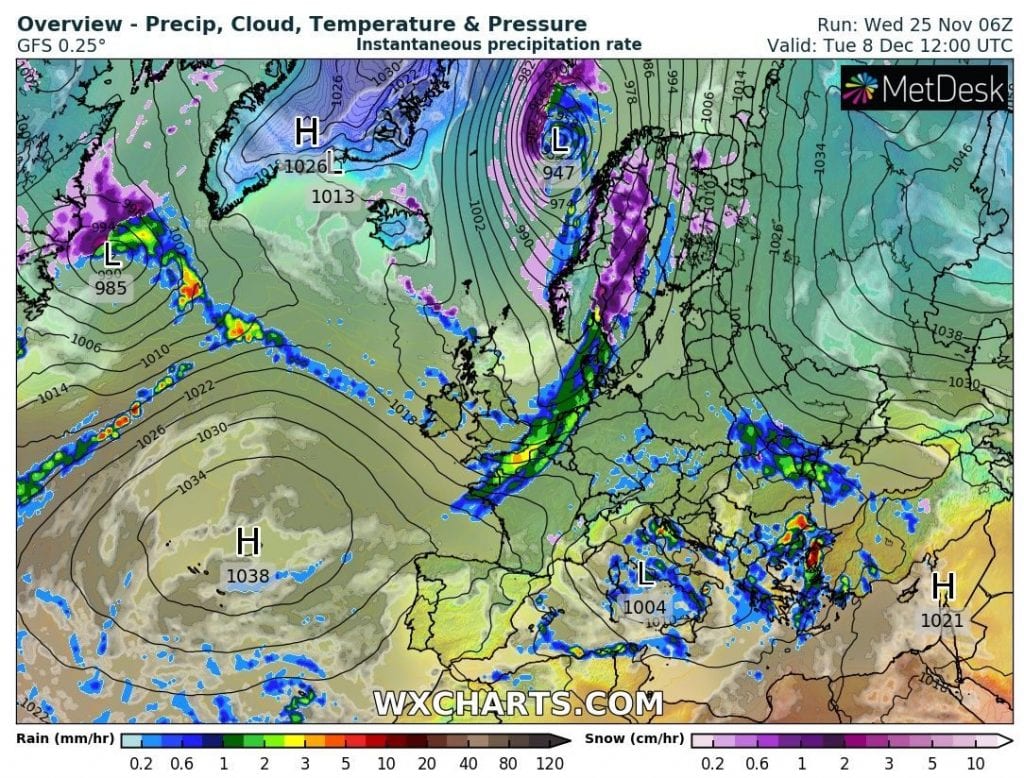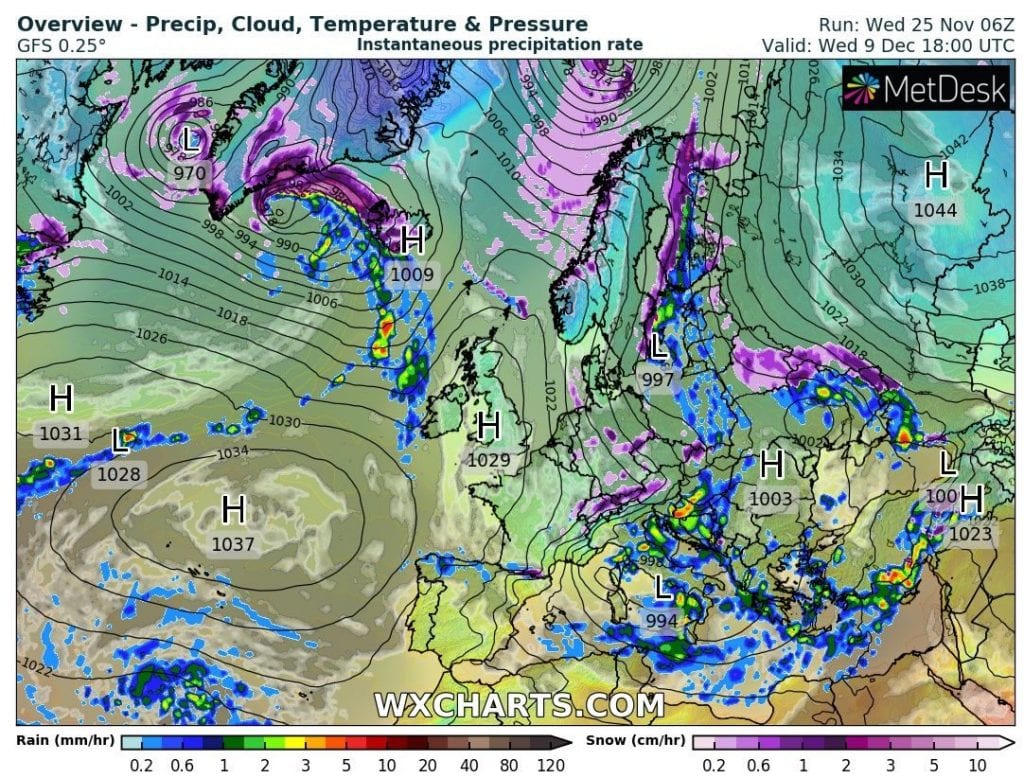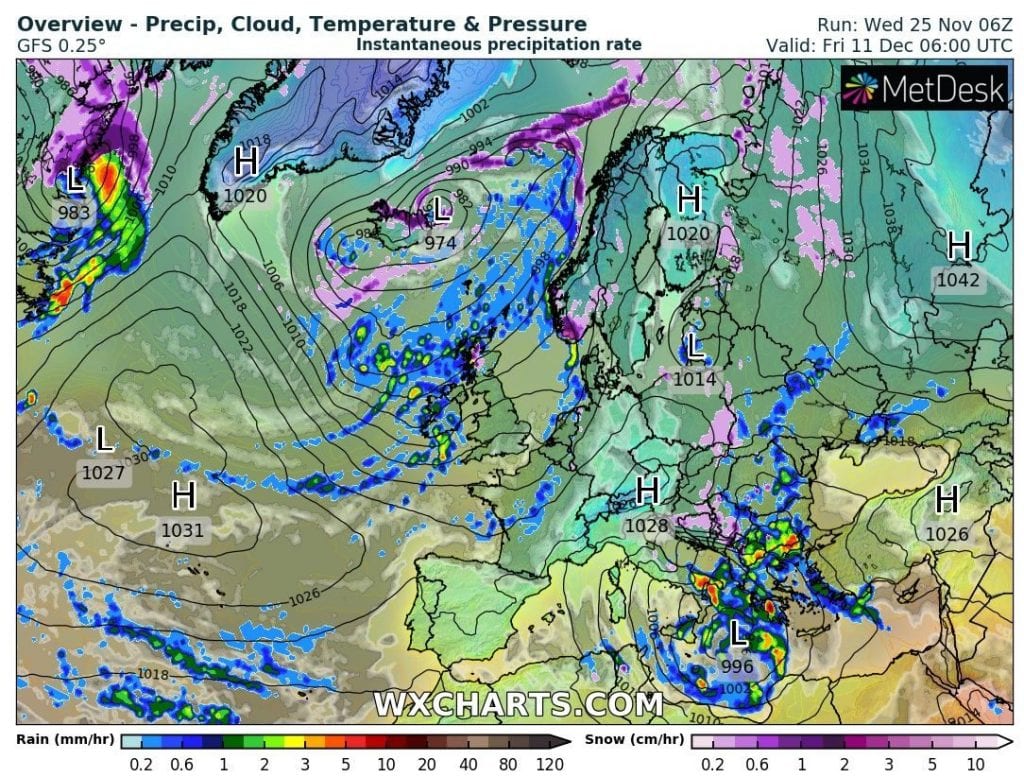 Read more:
(Visited 27 times, 1 visits today)