Mendoza, Argentina: 150 mm of rain, hailstorm and floods, 1 dead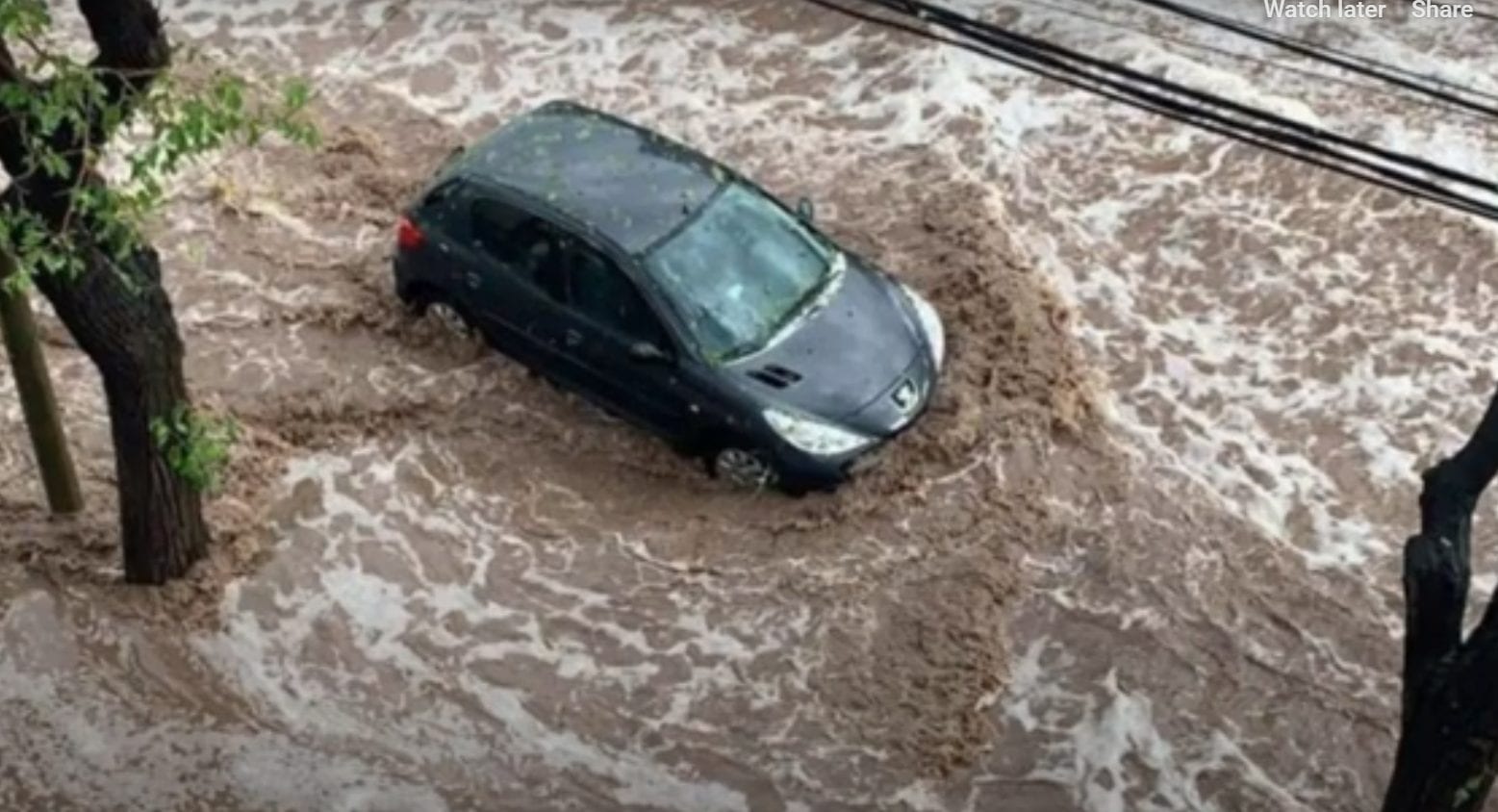 Temperatures in northern Argentina are attacking +40°C / 104°C and tropical temperatures already hit southern, densely populated provinces, too.
In Mendoza, northwestern Argentina maximum temperatures has reached +32°C, when the city hit extreme storms with 150 mm / 5.9 inches of rainfall. Storms has been accompanied with lot of hails and city ended under the floodwater soon.
One, 14-years old teenager died that fell into a canal and was dragged by the water course.
"During the storm there were also falls of trees, branches and poles, collapsed roofs and flooded houses. The damage affected the electricity supply in various departments of the so-called "Greater Mendoza"." according to https://www.en24.news/2020/11/the-shocking-images-of-hail-and-flood-in.html / https://www.pagina12.com.ar/305659-las-impactantes-imagenes-del-granizo-e-inundacion-en-mendoza.
Most of precipitation fell in a very short time, only 45 minutes according to officials and residents.
It wasn´t only hot, but too anomalously humid according to Argentinian Meteorological service. Quarter of yearly average rainfall dropped for 45 minutes, de facto.
16-day outlook for Argentina and Chile expect stormy northern half of Argentina and southern half or Chile and in contrary, dry northern half of Chile and southern half of Argentina until 30. November 2020 (thanks to general circulation paterns).
Possible efects of La-nina during winter 2020/2021 and neutral ENSO/ El-nino in summer 2021 in South America you can look at /https://mkweather.com/2020/11/14/forecast-for-world-winter-2020-21-and-summer-2021-according-to-enso-predictions-strong-la-nina-winter-neutral-summer//.
Infographics: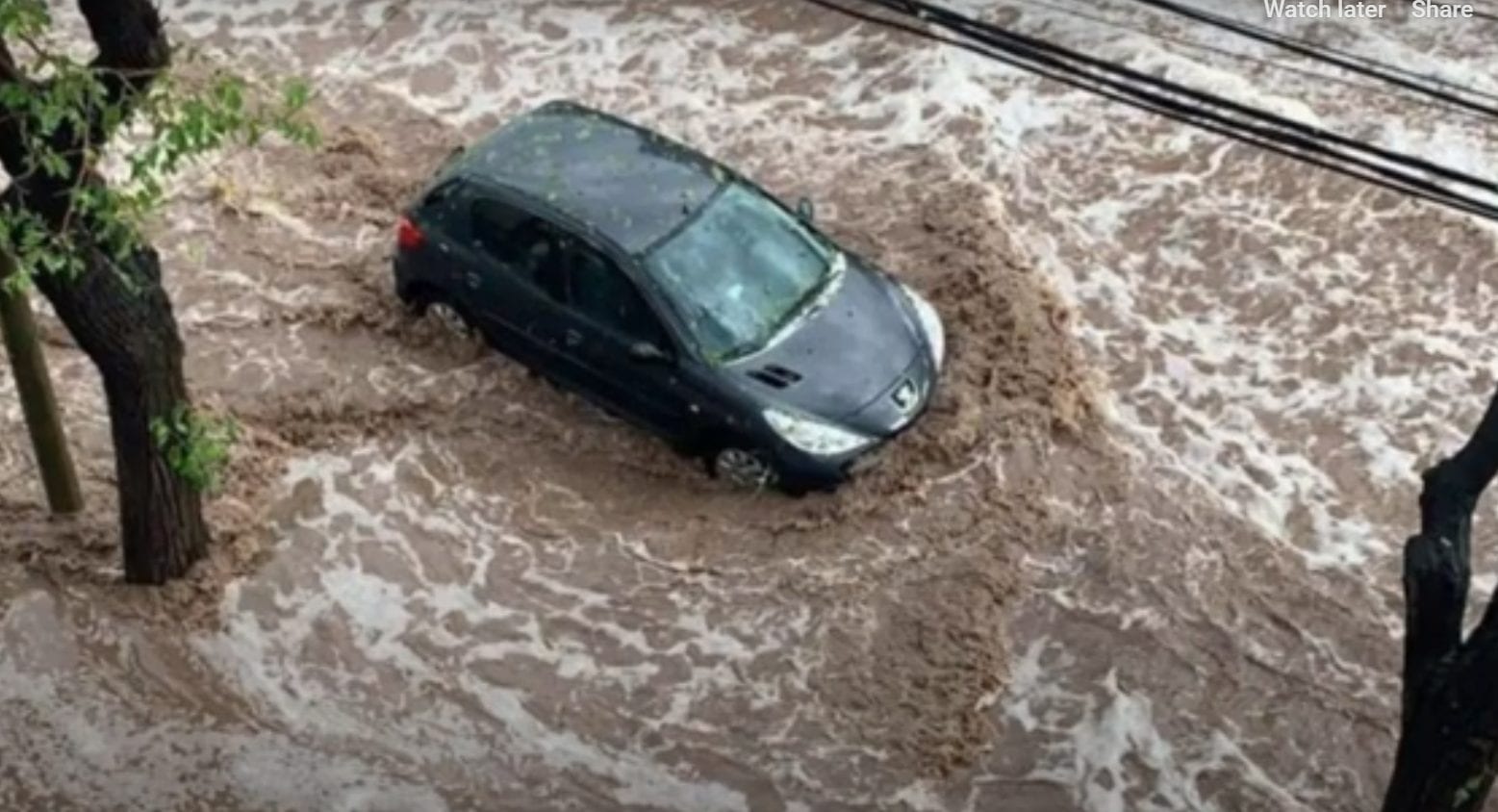 Read more:
16-day precipitation and wind outlook /wxcharts.com: