While at the beginning of Winter 2020/2021, cold weather is expected in many, mainly southern parts of the USA /https://mkweather.com/2020/11/27/ao-pattern-in-outlook-southern-usa-with-winter-canada-mini-indian-summer// and currently a superstorm is bringing severe winds, rains and blizzard in Northeast and Midwest /https://mkweather.com/2020/11/26/extreme-storm-hits-northeast-on-30-november-1-december-2020/; https://mkweather.com/2020/11/29/lake-effect-in-ohio-superstorm-should-bring-30-cm-12-inches-of-snow//, Canada will experience with unseasonably warm weather during next days.
Exceptionally temperature in 850 hPa anomalies up to +30°C / 54°F are forecasted firstly for almost all territory of Canada, then extremely warm air floods central Canada and east of western Canada.
Possible maximum temperatures near sunny weather should from British Columbia to Manitoba occasionally reach more than +20°C / 68°F, what will be remind Indian summer.
However, it will be an untypical Indian summer, because in the calendary is already December! Thanks to climate change, rarely phenomenas such this should me more frequent.
Moreover, unseasonably warm should be in northern parts of Canada, or Siberia, too, thanks to effect called Arctic Amplification.
With this effect is linked an extreme warm weather in Norilsk, currently /https://mkweather.com/2020/11/30/extreme-winter-in-northern-siberia-buried-under-the-snow// – Arctic Amplification is not only unseasonably Arctic high pressure, but too about escaping humidity from the uncovered Arctic seas, with extreme snowfall in Northern Hemisphere continents in autumn and early winter (from September to December, trend of NH snow cover is increasing thanks to climate change).
Arctic Amplification was a topic of the first Mkweather article in July 2020 /https://mkweather.com/2020/07/12/38c-101f-behind-polar-circle-in-siberia-5-years-after-unprecedent-event-with-40c-104f-in-nunavut-northern-canada//. 5 years before Verhoyansk event in Russia, 2020, appeared in 2015 in Canadian Nunavut abnormal phenonena – in capital city of Canadian province, Arviat, was measured +40,0°C, what had been more, than all-time temperature record +34°C from previous decades.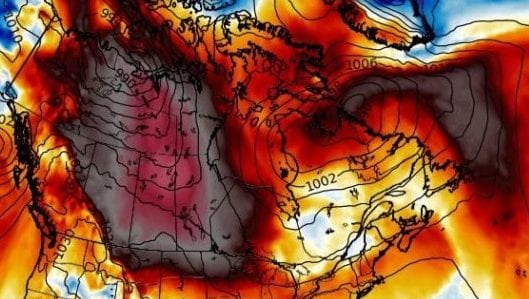 T850 hPa anomaly forecast for next 5 days /wxcharts.com: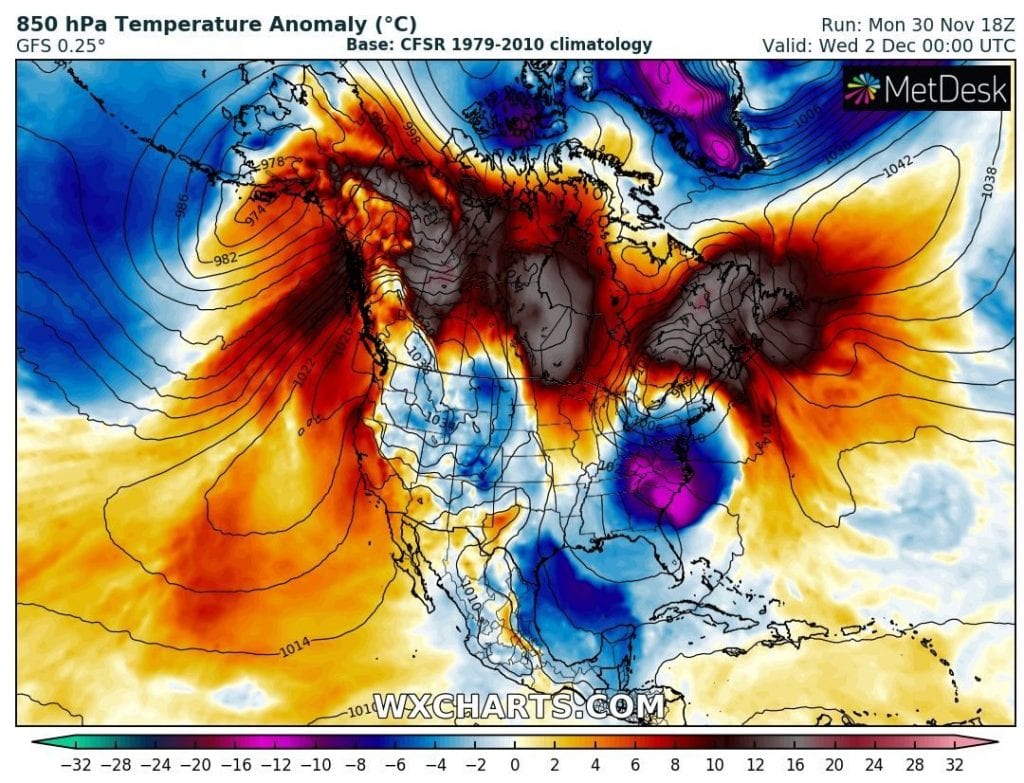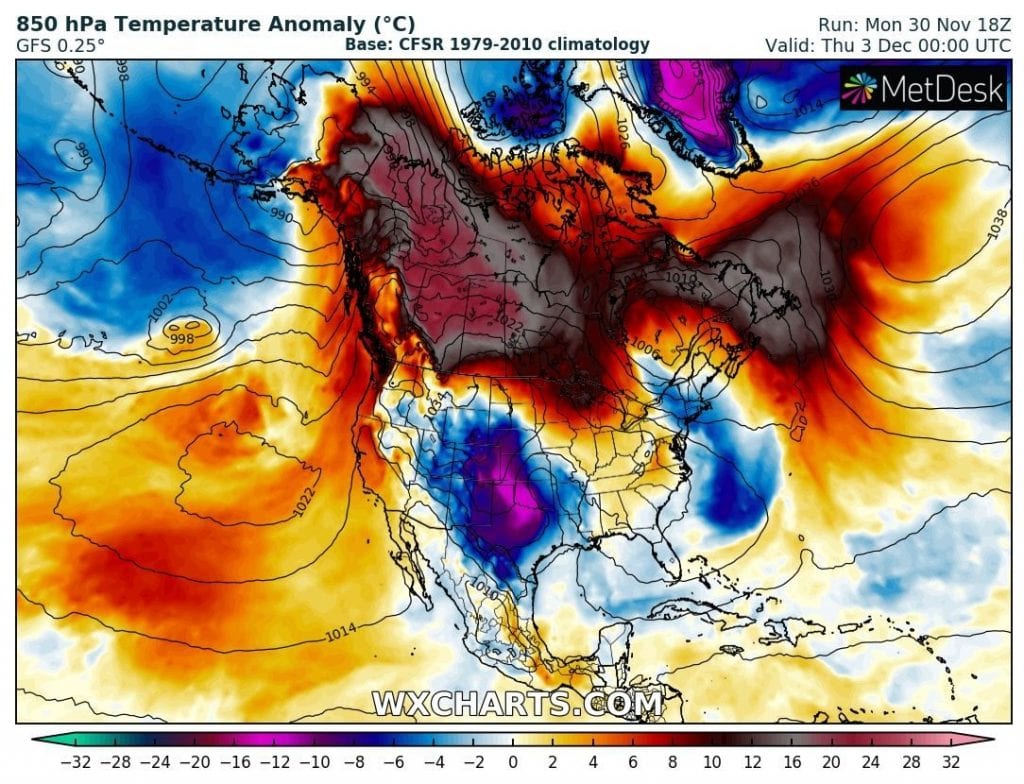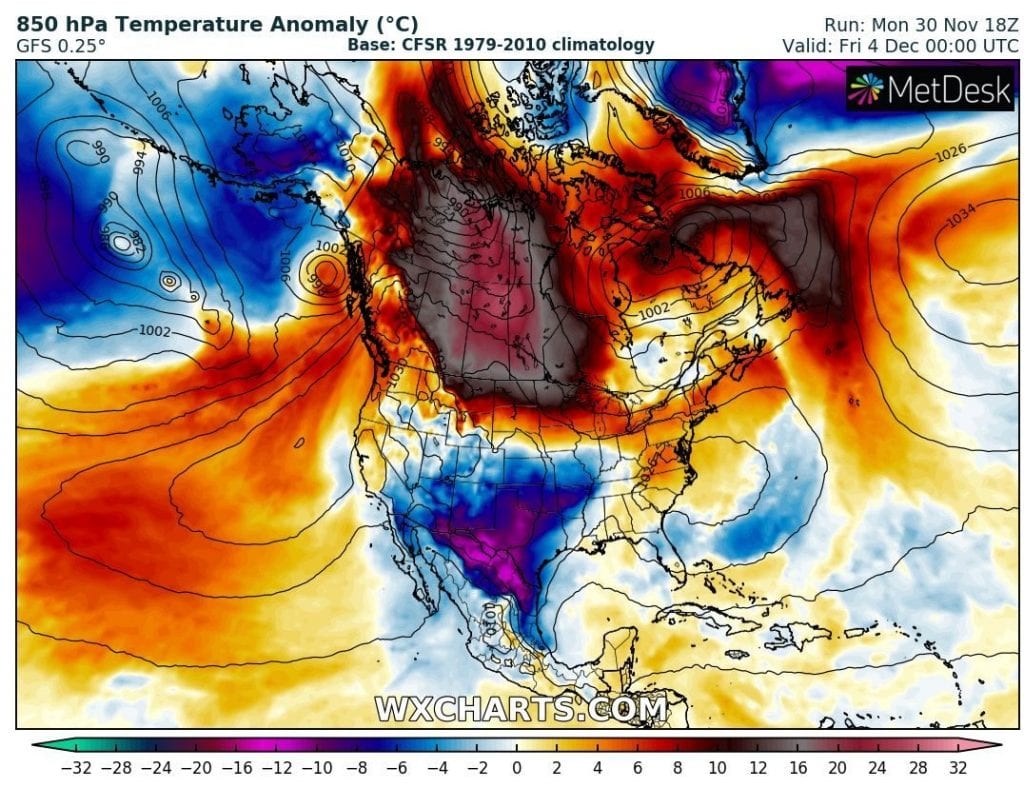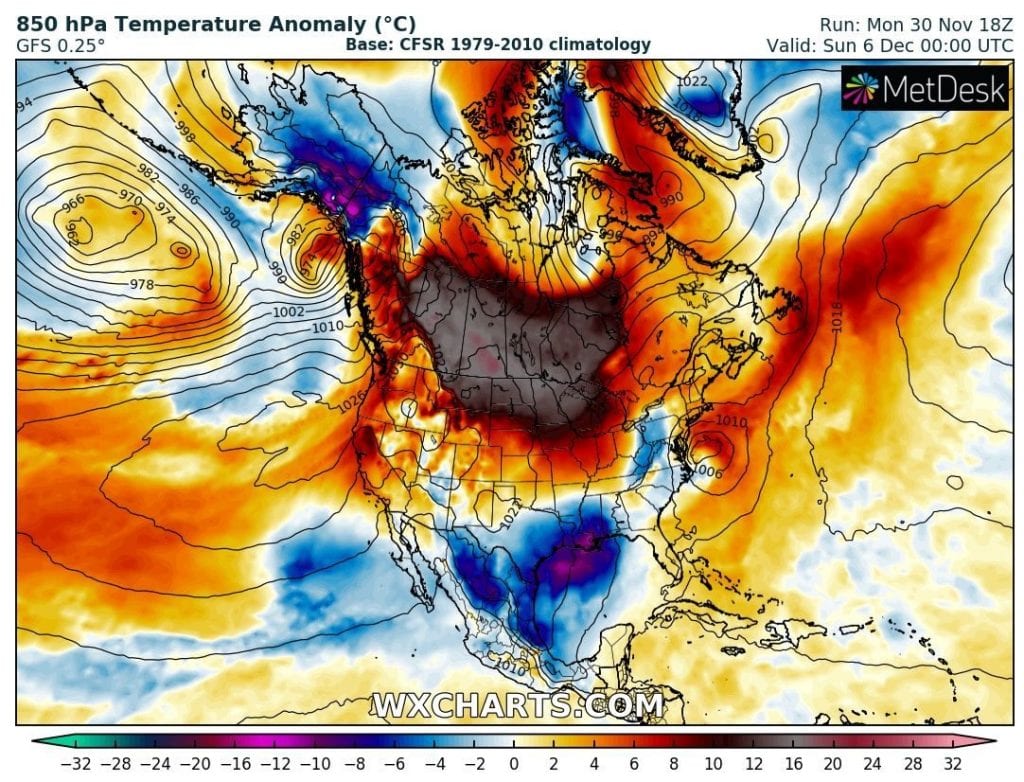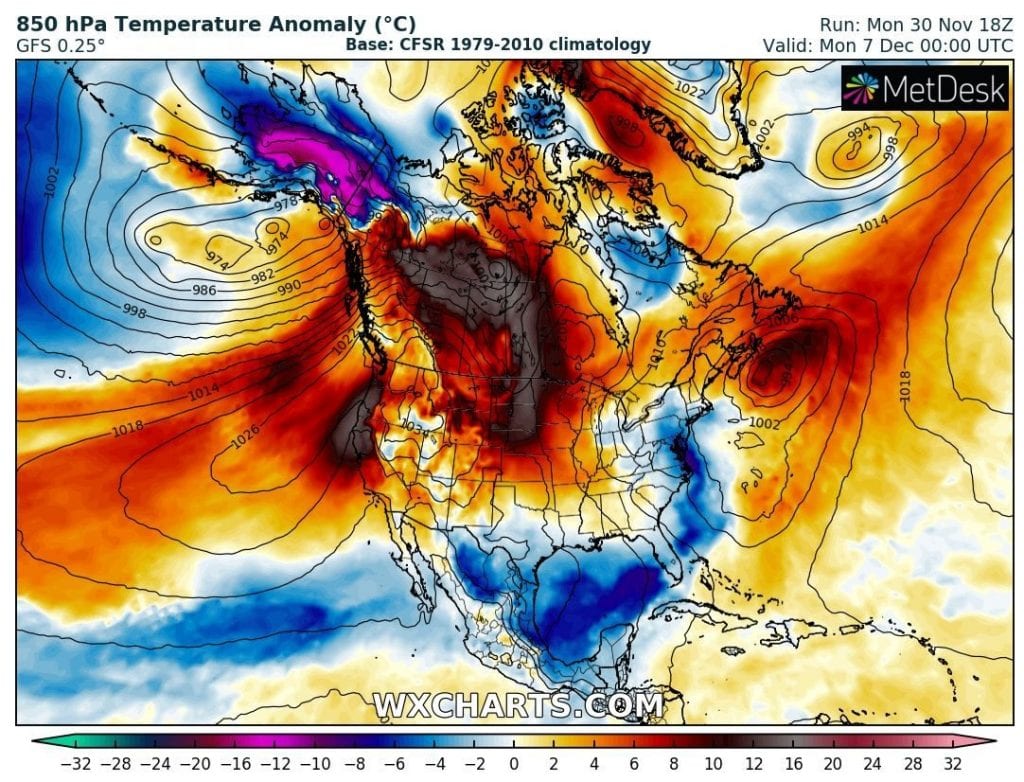 (Visited 35 times, 1 visits today)