Already in the last article from southeastern Asia /https://mkweather.com/2020/11/30/severe-floods-hit-thailand-including-bangkok// we have mentioned, that Philippines, Vietnam or Taiwan will be during next 16 days favorites for next tropical threats in the region (tropical depressions, tropical storms or even typhoons).
Region is hardly tried by La nina and strong MJO these months (La nina will be peaking around January 2021 and wet MJO is forecasted minimally until the start of January 2021 in the region), therefore, next heavy rains, storms and deadly floods are here during next weeks and months expected.
Current tropical threat, Tropical depression 95W Invest, will be limited on Philippines during next 72 hours, but it should make problems with local flash floods in central parts of the country.
Heavy rains are expected in islands minimally until 16. December, in mountainous areas should be storms heavier, with local possibility of landslides.
Philippines approximately a month ago hit the strongest Pacific typhoon ever, typhoon Goni /https://mkweather.com/2020/10/30/typhoon-goni-exploded-into-2020s-strongest-storm-on-earth-category-5-305-km-h-winds-hits-philippines-and-vietnam/; https://mkweather.com/2020/11/01/dramatic-scenes-typhoon-goni-315-km-h-sustained-winds-hit-philippines// and during Autumn 2020 several other tropical threats.
After winter La nina, El nino is forecaster for late Summer 2021 and Autumn 2021 /https://mkweather.com/2020/11/14/forecast-for-world-winter-2020-21-and-summer-2021-according-to-enso-predictions-strong-la-nina-winter-neutral-summer//.
Infographics: tropicaltidbits.com, wxcharts.com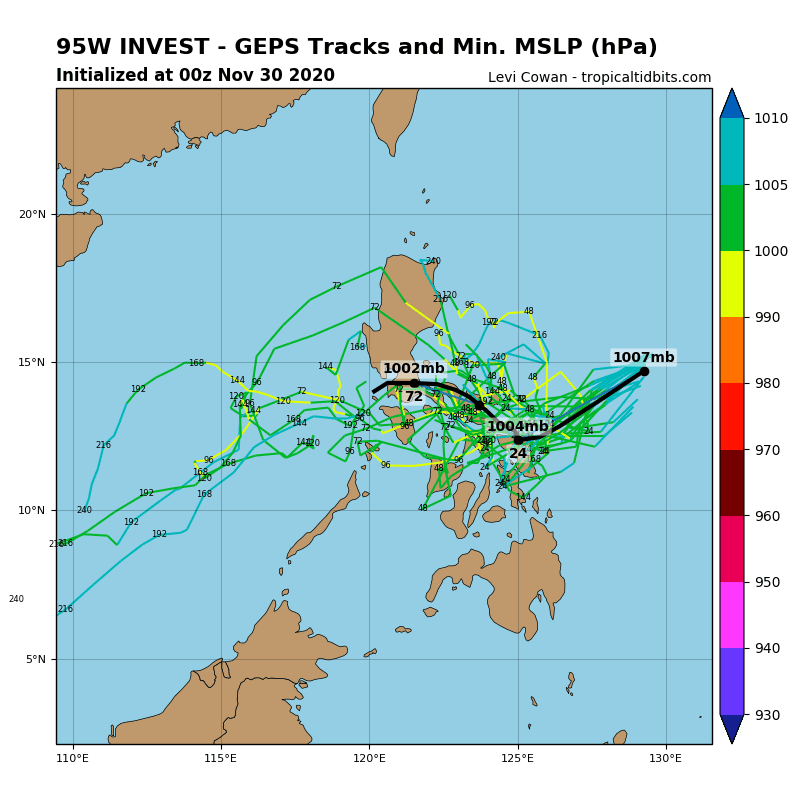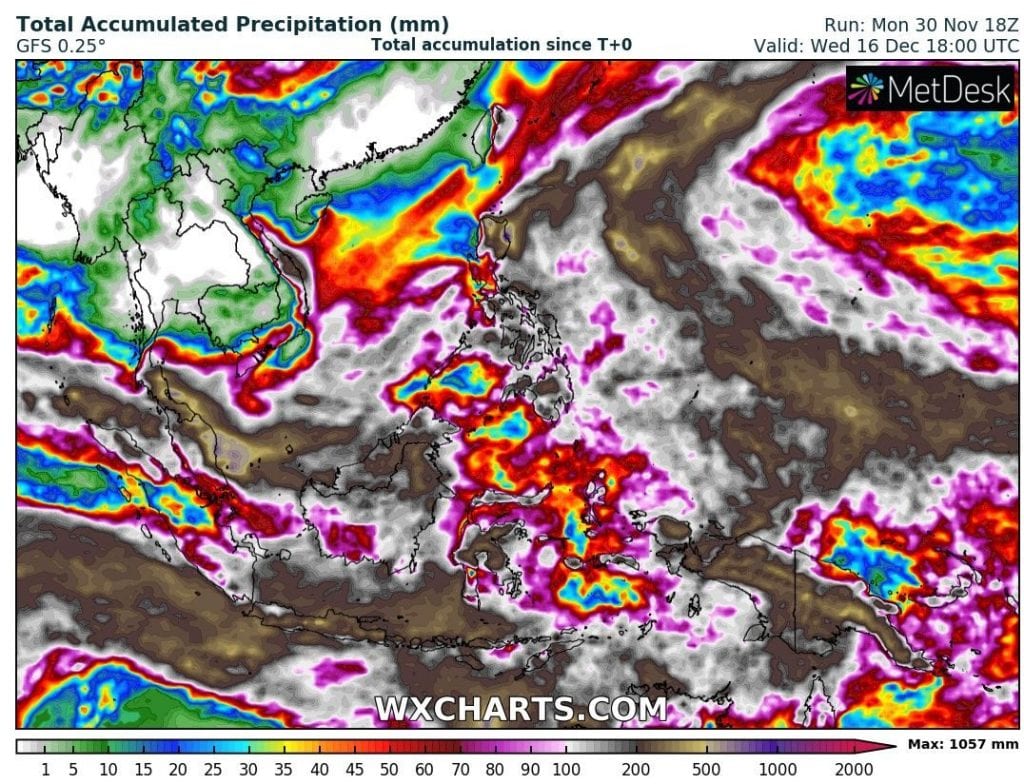 Read more:
(Visited 22 times, 1 visits today)