Monsoon rains in southern and eastern Asia are continuing and the next problems are reported from India, China, and Japan.
In India, the worst situation is persisting in the Himalayan region, northeastern parts of the country, and central parts, including the Ganges River, where more than 1000 people were rescued and dozens of deaths are reported.
Near landslide in the Himalayas, near Tibet border (still India), 40 dead was in last week reported.
In China, Hubei province, severe floods caused 21 deaths and heavy damages. In China, southern and central regions report severe monsoon activity, and here are forecasted heavy rains until early September 2021, too.
Severe storms are forecasted already for South and North Korea, too.
In western Japan, floods hit large regions and according to some news, over 5 million people were urged to evacuate at the weekend.
The stormy situation is reported from Southeastern Asia, too.
Until the end of August, wet MJO is forecasted for the large Indian ocean region, which means the next heavy monsoon rains in Southern and Southeastern Asia. In Eastern Asia, mainly severe storm systems and pressure lows should bring the next floods. The situation is partially complicated thanks to the La Nina pattern, too.
Practically all monsoon Asia, from Southern trough Southeastern to Eastern Asia, is currently fighting with severe monsoon rains, storms, floods, and landslides, therefore if you live in the region, we recommend you to watch current weather news, forecasts, warnings, and advisories.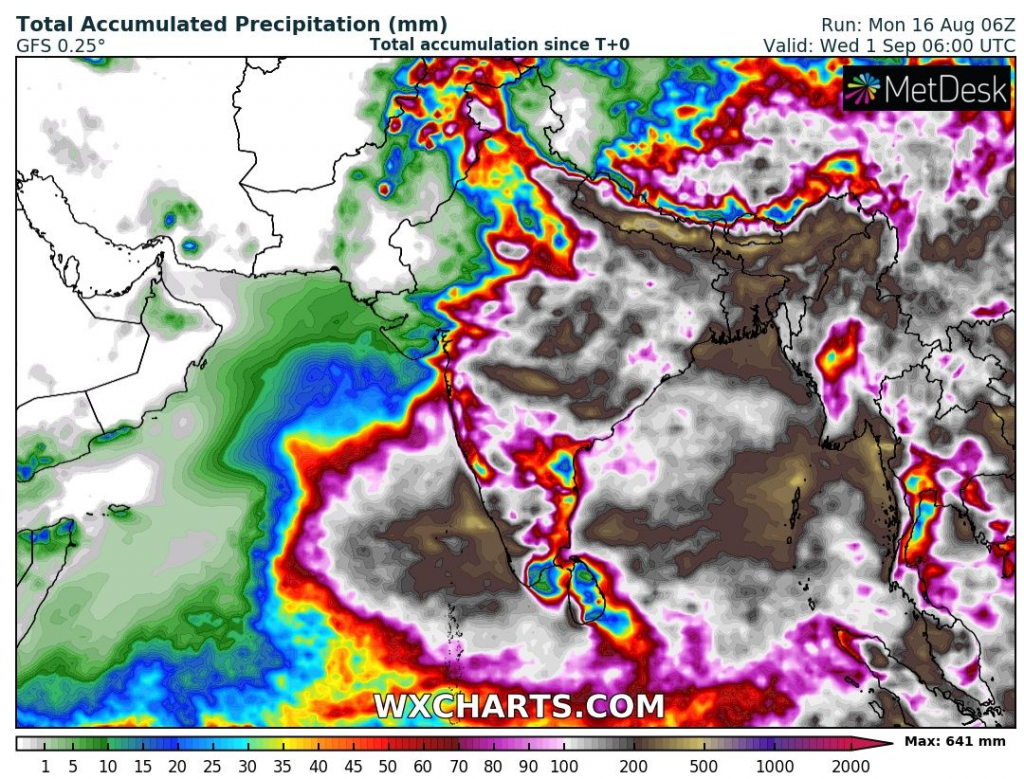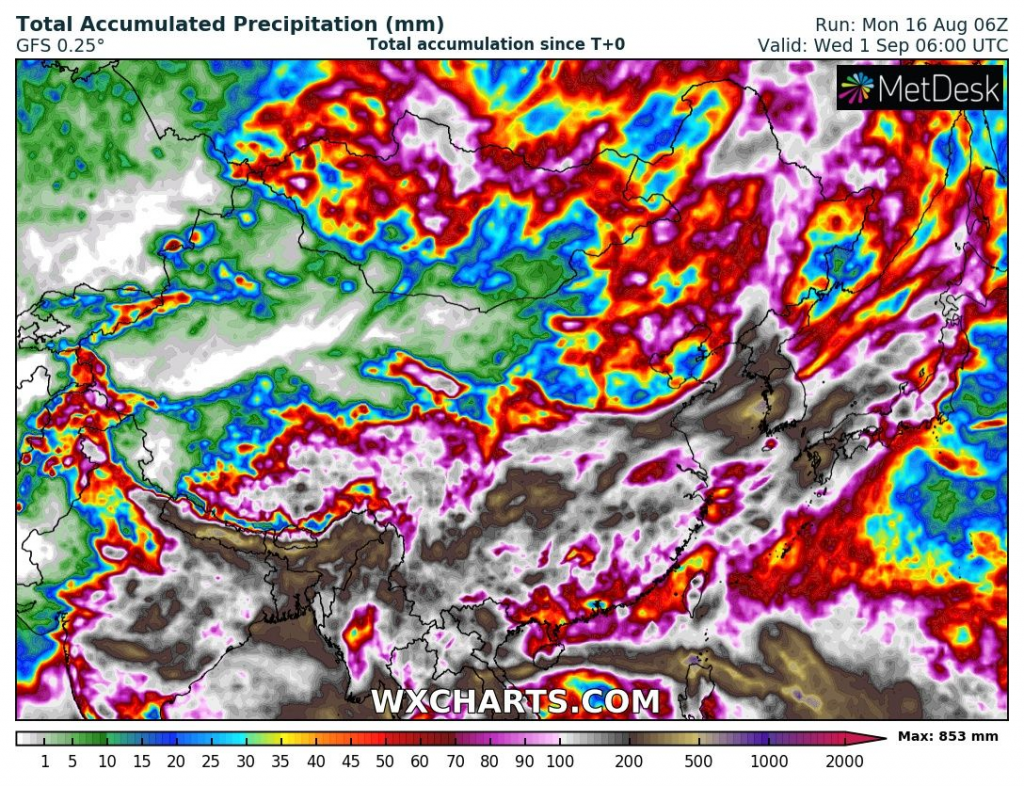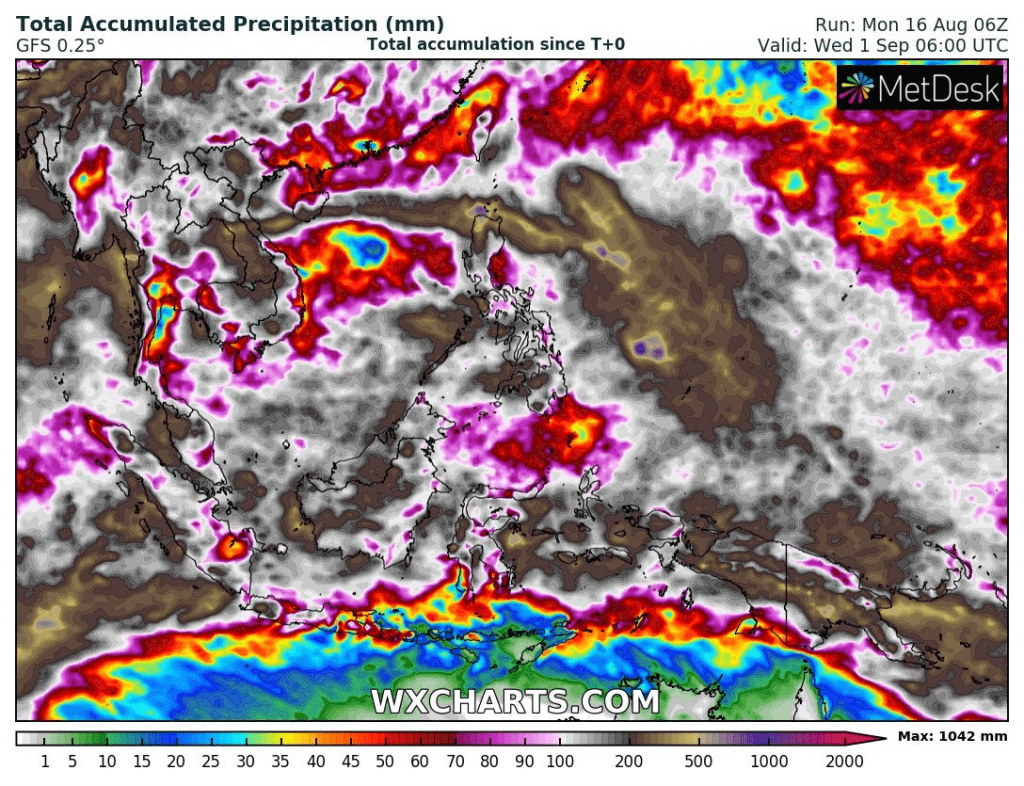 Source: wxcharts.com
(Visited 26 times, 1 visits today)