Tasiilaq, Greenland, +23,6°C, only 1,7°C below all-time record, and summer days (possibility of +27°C) are coming!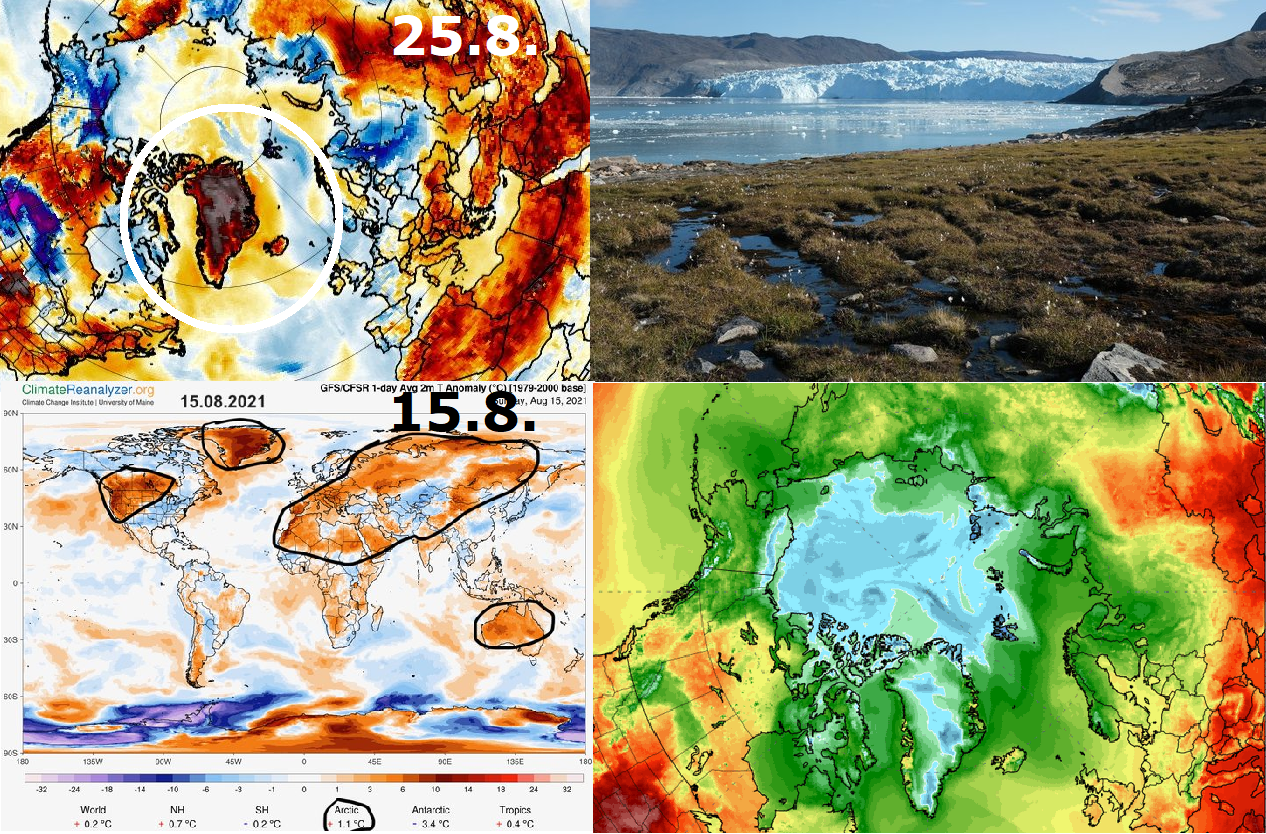 Only in late July and early August we informed about extreme heatwaves, which hit Greenland and Iceland /https://mkweather.com/constable-pynt-greenland-near-iceland-234c-continental-ice-sheet-reports-giant-melting/; https://mkweather.com/heatwave-in-greenland-is-bringing-all-time-records-uppernavik-nw-205c-danmarkshavn-198c-e-sisimuit-218c-w-2021/; https://mkweather.com/akureyri-iceland-275c-only-01c-below-all-time-july-record-ireland-301c-northern-ireland-313c-a-new-all-time-record-london-322c// and it appears, that abnormally hot, summer weather is back!
Only in one of the last Mkweather articles we predicted, that hot weather will return /https://mkweather.com/heatwave-for-iceland-and-greenland-temperature-should-reach-above-25c// and extremely high temperatures are already here and it will be even warmer!
On Sunday, 15. August, was in Tasiilaq, eastern Greenland (near Iceland) measured +23,6°C, which is only 1,7°C less than the all-time temperature record for the station.
Media across the world are informing about the very strong tempo of melting Greenland ice sheet during the last period and this melting will accelerate in the next period, mainly until 27. August 2021, until when continuing severe Arctic heatwave is forecasted.
The hottest should be around 25. August 2021, when according to Mkweather estimates, temperatures up to +27°C should surprise Greenland.
The all-time temperature record for Greenland from the year 1915 has a value of +30,1°C (Ivittuut) and temperatures above +25°C were in the last years very rare.
In Iceland, summer days around +27/+28°C are possible in the next, similar, period, too, with a few days lasting lags.
The all-time record for Iceland from the year 1939 has a value of +30,5°C (Teigarhorn) and +27,5°C was already measured in Akureyri at the end of July 2021.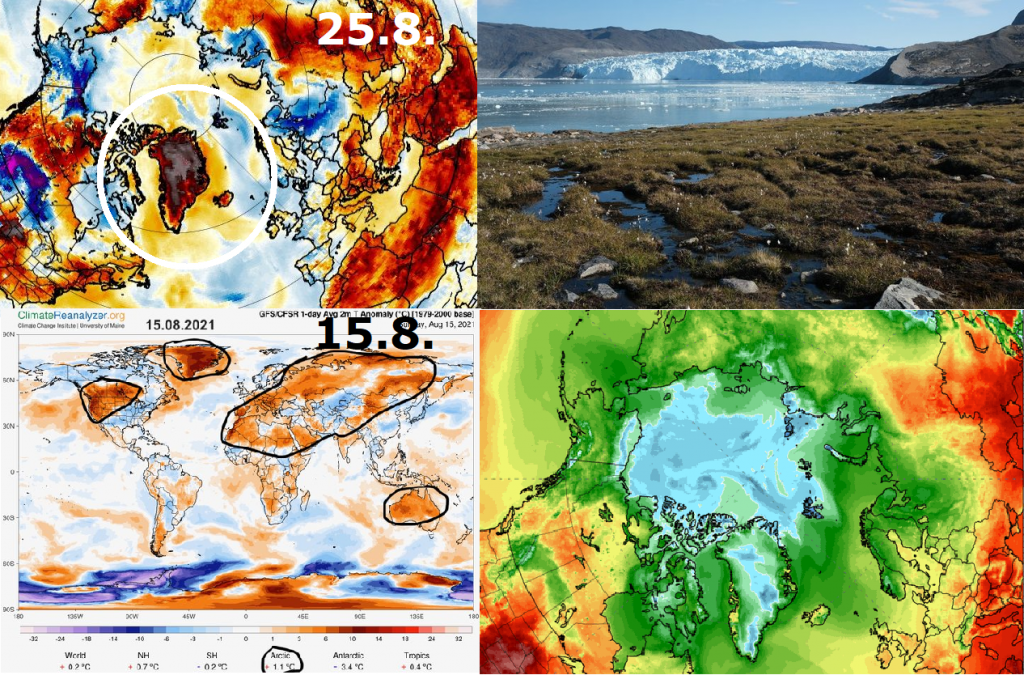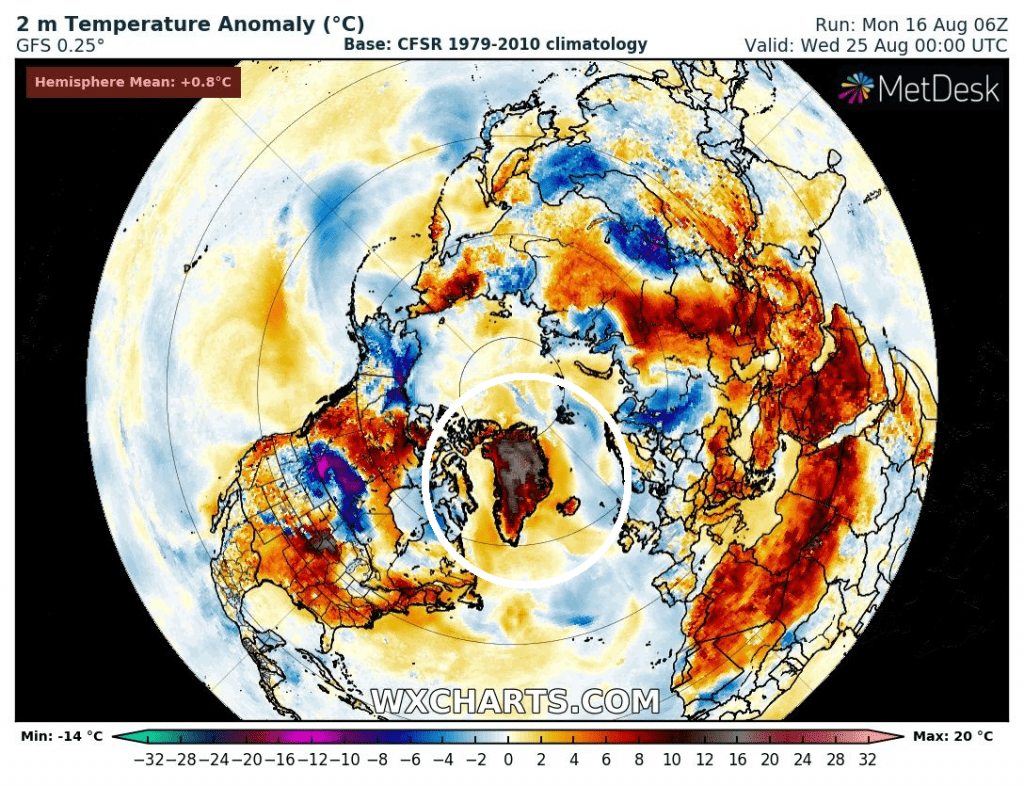 Source: wxcharts.com