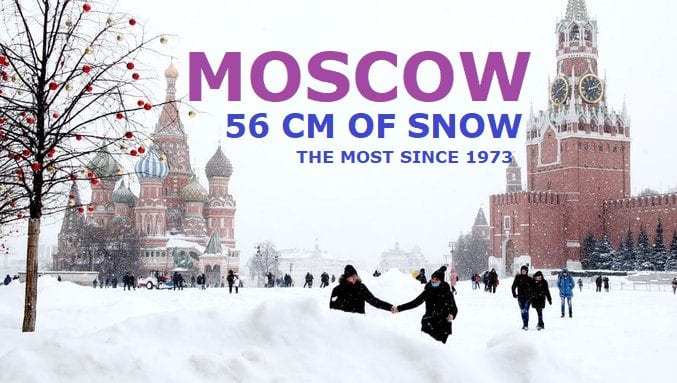 While continental Europe is experiencing with extreme Siberian winter, to European Russia shifted blizzard cyclone, which brought snow calamity from England to Ukraine durign last weekend and workweek, with result of historic snowfall in Russian capital city.
According to many sources, in Moscow in last hours has fallen 56 cm / 22 inches of snow, what is the most since 1973 (almost 50 years!).
Extreme snowfall above 0,5 meters is reported from large central parts of European Russia, some parts of Ukraine, Belarus and Poland, Baltic states and Scandinavia, too.
Extremely cold and mainly dry Siberian air is gradually shifting from west to the east /https://mkweather.com/2021/02/13/a-big-siberian-winter-forecast-for-europe-which-country-will-have-excellent-conditions-relative-humidity-and-when-2021-mk// and with a snow cover it should be very good predictor for subsequent extreme frosts in Eastern Europe.
Important circulation factors of coldwaves such this are mainly peaking La nina /https://mkweather.com/2021/02/05/the-coldest-earth-for-7-years-strong-impact-of-la-nina-is-here// and extreme strong negative phase of Arctic Oscillation /https://mkweather.com/2021/02/06/ao-index-7-this-looks-like-historic-cicrulation-conditions-next-week//.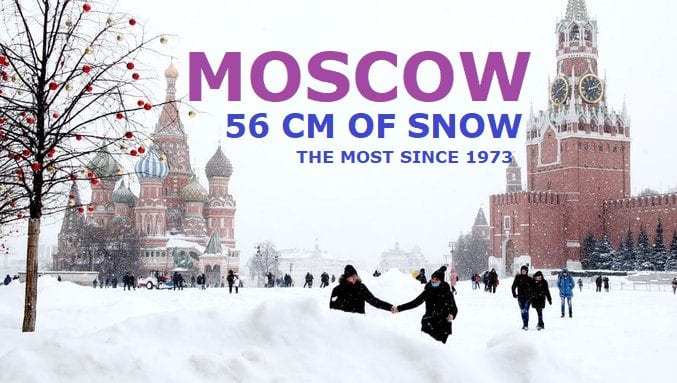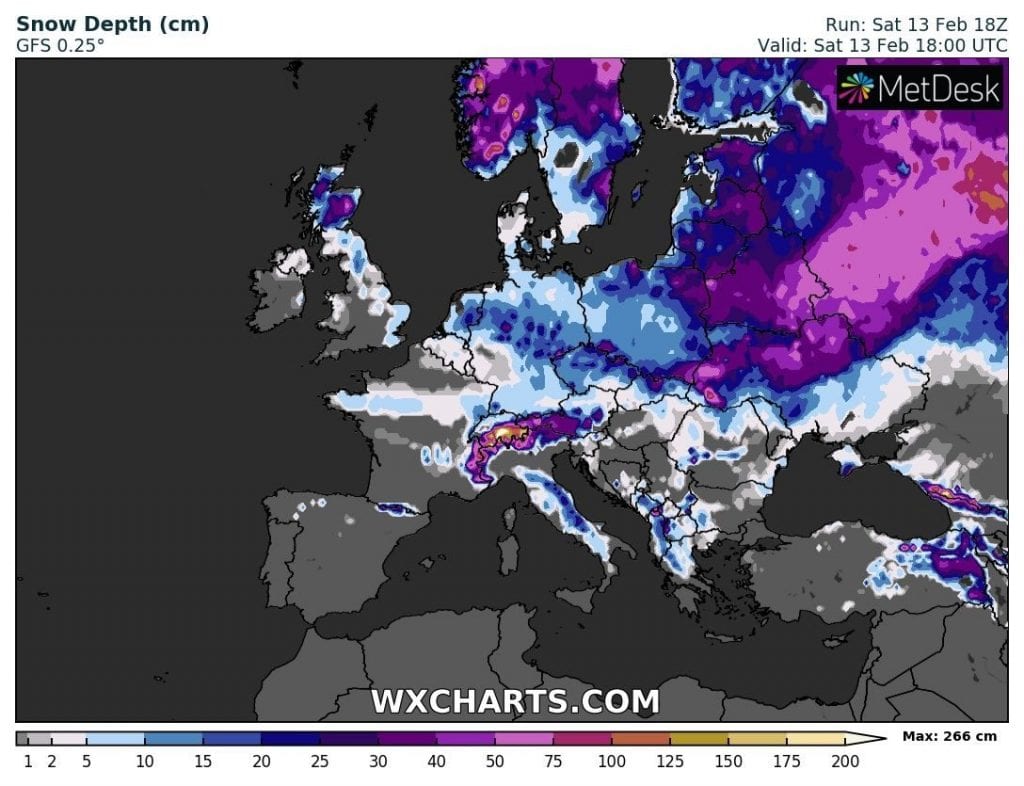 Read more: