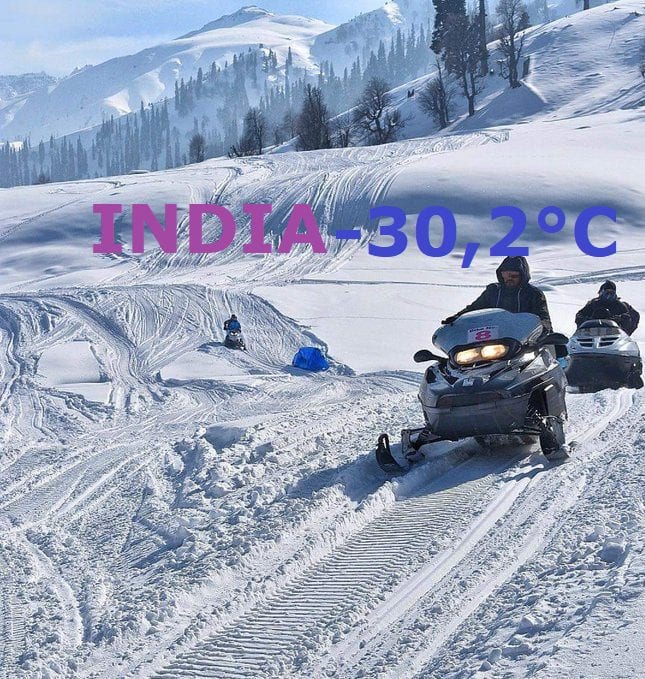 The coldest place in the coldest province in India – Drass in in the twin Union Territories of Jammu and Kashmir and Ladakh, reported extreme frost on Thursday, 11. February 2021.
City is situated in the mountains along important mounatin pass in 3300 MASL.
On Thursday, -30,2°C was measured in Drass in Drass belt of Kargil district and extremely low temperatures were measured across all northeastern India /https://www.news18.com/news/india/mercury-falls-to-minus-30-2-degree-celsius-in-drass-belt-of-kargil-2436791.html/.
Siberian winter therofore hit northern parts of tropical country with warm monsoon climate, too.
While in the mountains in the north, snowy and extremely cold conditions are reported, in lowlands on the south from Himalayas, heavy smog bother people and even more southward, rains despite of winter monsoon have occurred.
Wave of extremely cold weather hit large parts of Asia, Europe, North America and north Africa since late December 2020. Srinagar before a few weeks, the lowest temperature in 30 years reported /https://mkweather.com/2021/01/14/srinagar-kashmir-capital-with-the-lowest-temperature-since-1991-87c// and La nina and negative Arctic oscillation conditions are continuing in February 2021, too, already 7th week in a row /https://mkweather.com/2021/02/05/the-coldest-earth-for-7-years-strong-impact-of-la-nina-is-here/; https://mkweather.com/2021/02/06/ao-index-7-this-looks-like-historic-cicrulation-conditions-next-week//.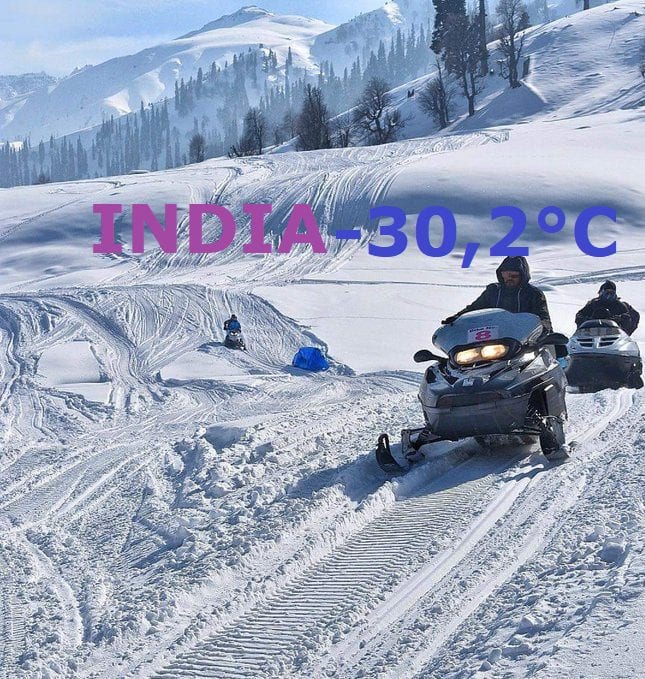 Read more: