Its late spring and frontal waves in southern hemisphere are stronger and bring more rainfall such as in previous months.
At the weekend, Napier was the warmest city in New Zealand, with maximum temperatures above +27°C, but powerful cyclone with a cold front have brought on Tuesday, 10. November a cold shower.
During very short time has fallen in Napier 242,4 mm / 95.4 inches of rain and city ended up underwater, with the worst floods since 1963.
The 2nd wettest day on record since 1870 has brought 237 mm of rain and 423% of November rainfall has fallen in one day.
Forecasting tools show, that next several powerful cold fronts hit New Zealand until 26. November 2020 – extreme rainfall are for now possible mainly in western coast of South Island. However, frontal waves will continue and severe thunderstorms should again record parts of North Island, too, mainly western parts.
Floods in Napier are different…Napier is situated leeward in one of the driest places in New Zealand, on the eastern coast of North Island, with near-Mediterranean climate and dry summers, therefore strong thunderstorms like this are in the city very rare.
As we can can in weather maps below, situation was from other forecasted stormy rounds different mainly by creating of separate pressure low in northern sector of New Zealand in contrast with more classical frontal waves without so deep disturbance.
Classical cold fronts hit mainly western parts of South Island during the year, therefore, western coast of South Island is not so densely populated such as other coastal parts of the country.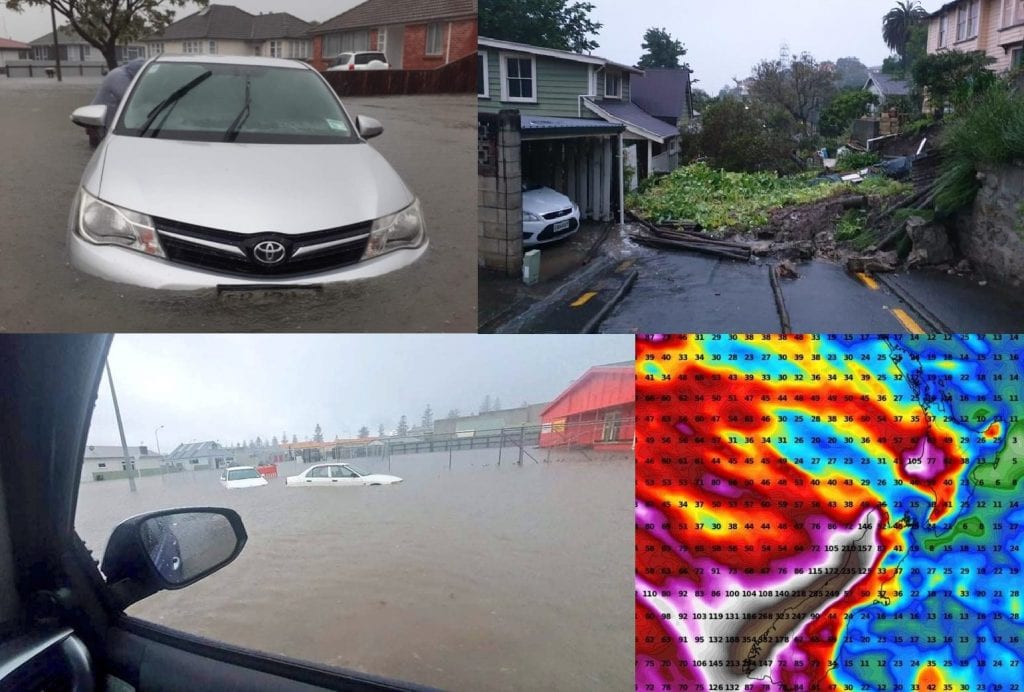 Video material:
Infographics: wxcharts.com: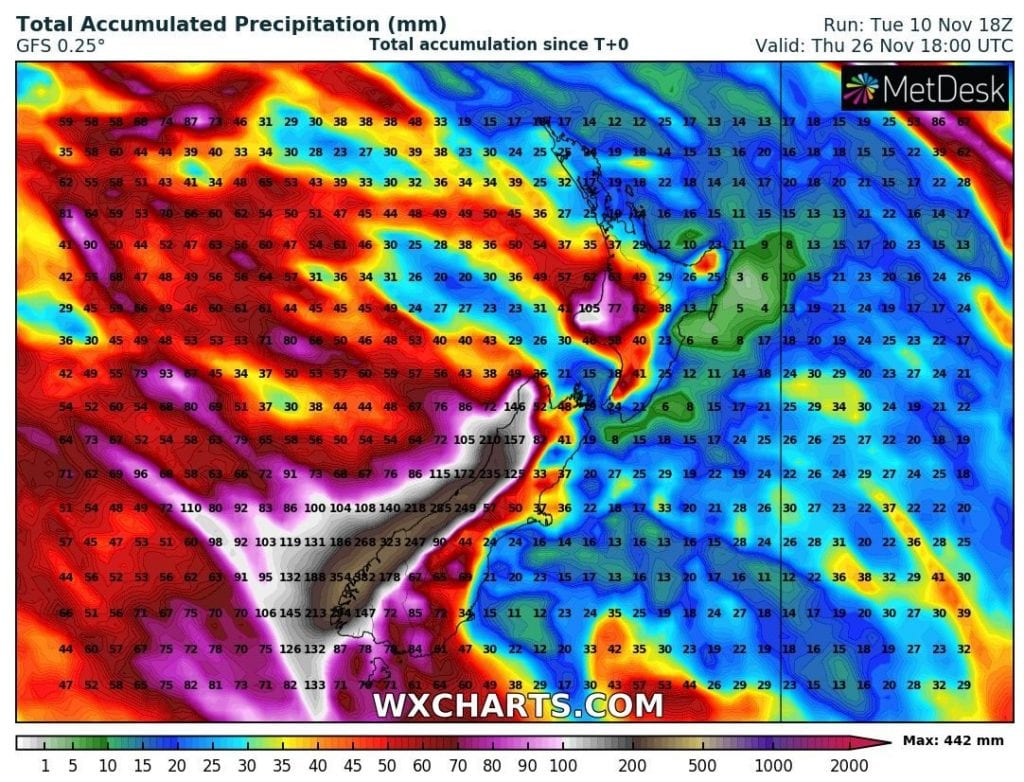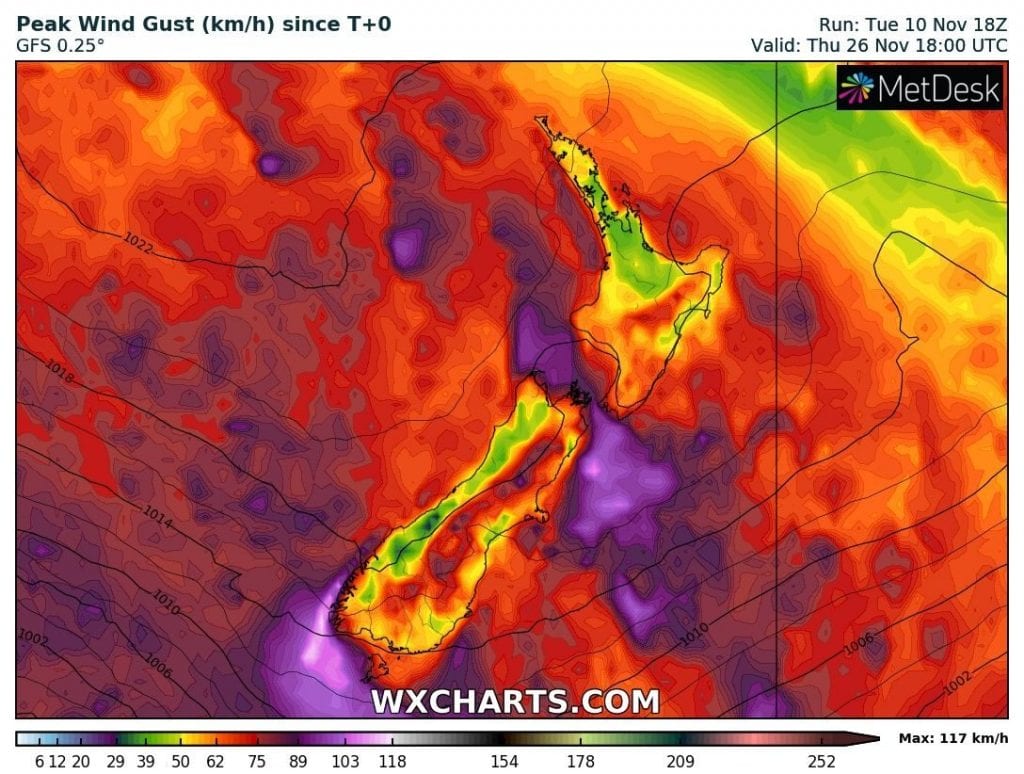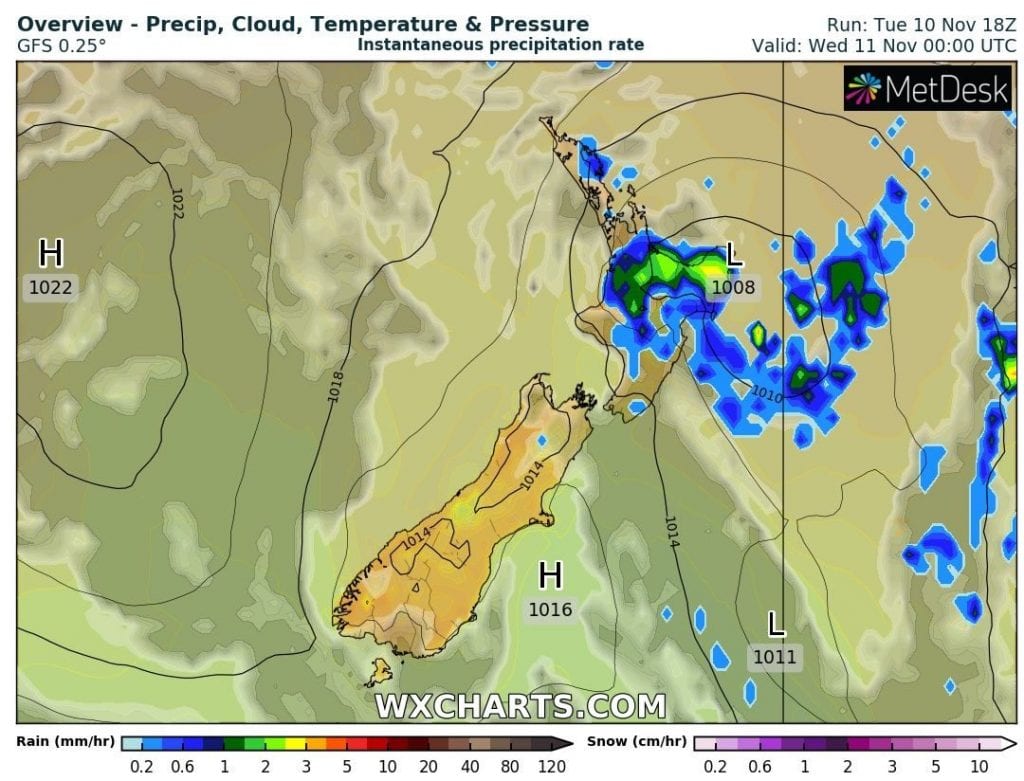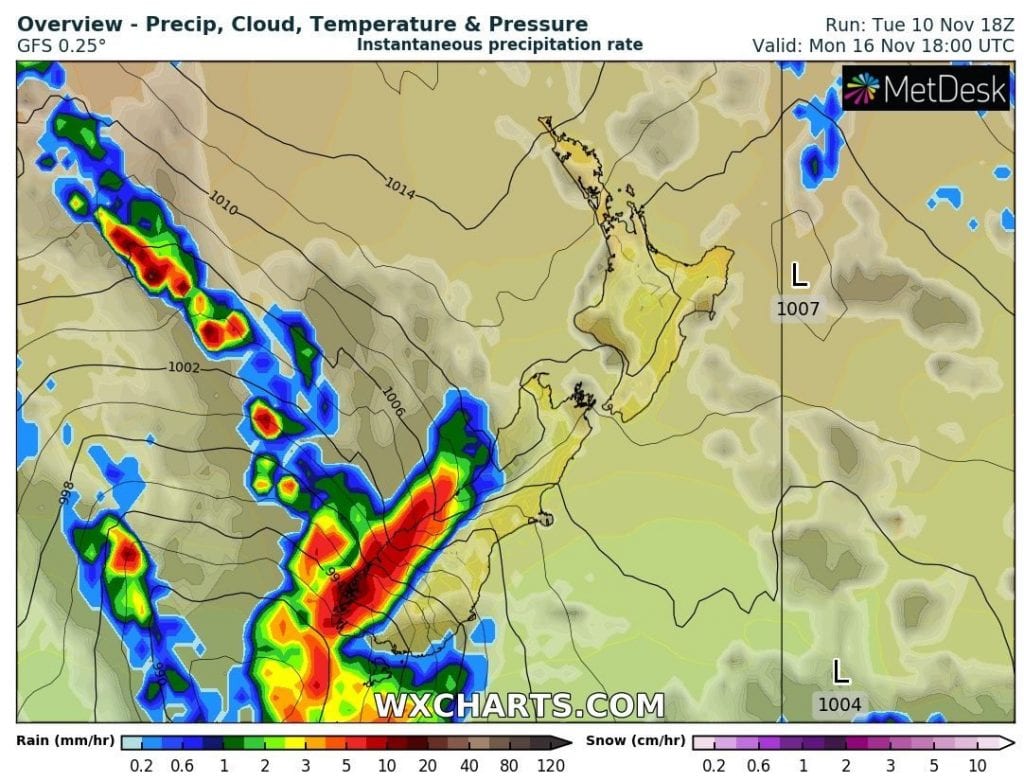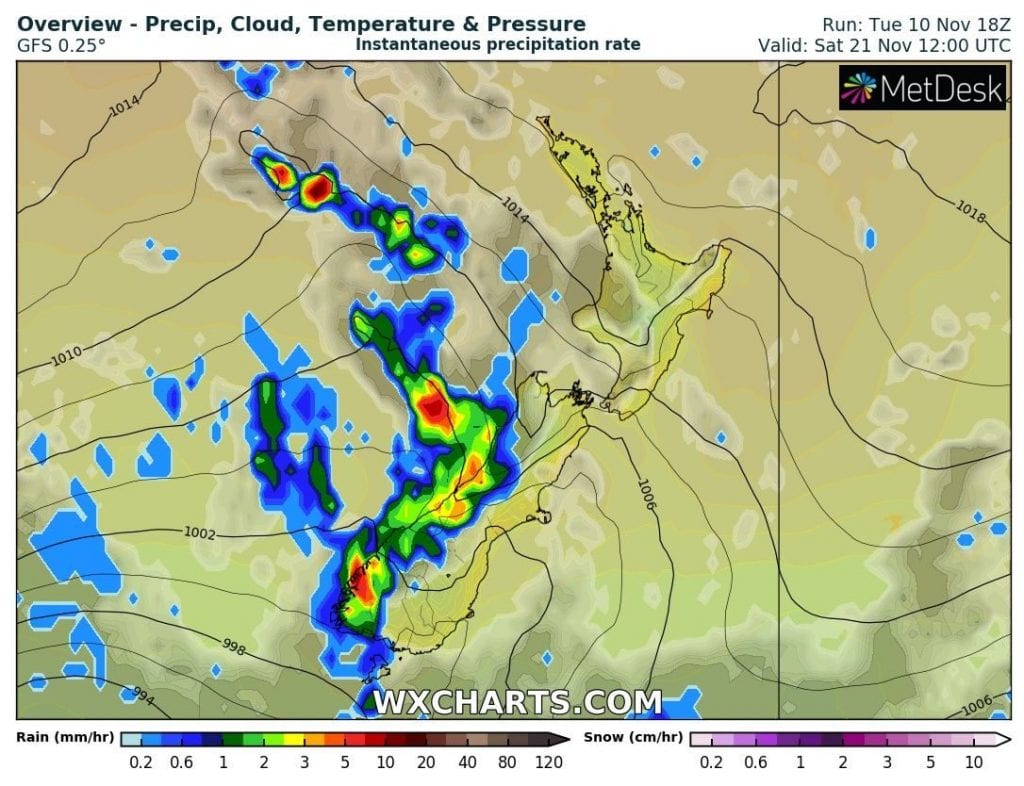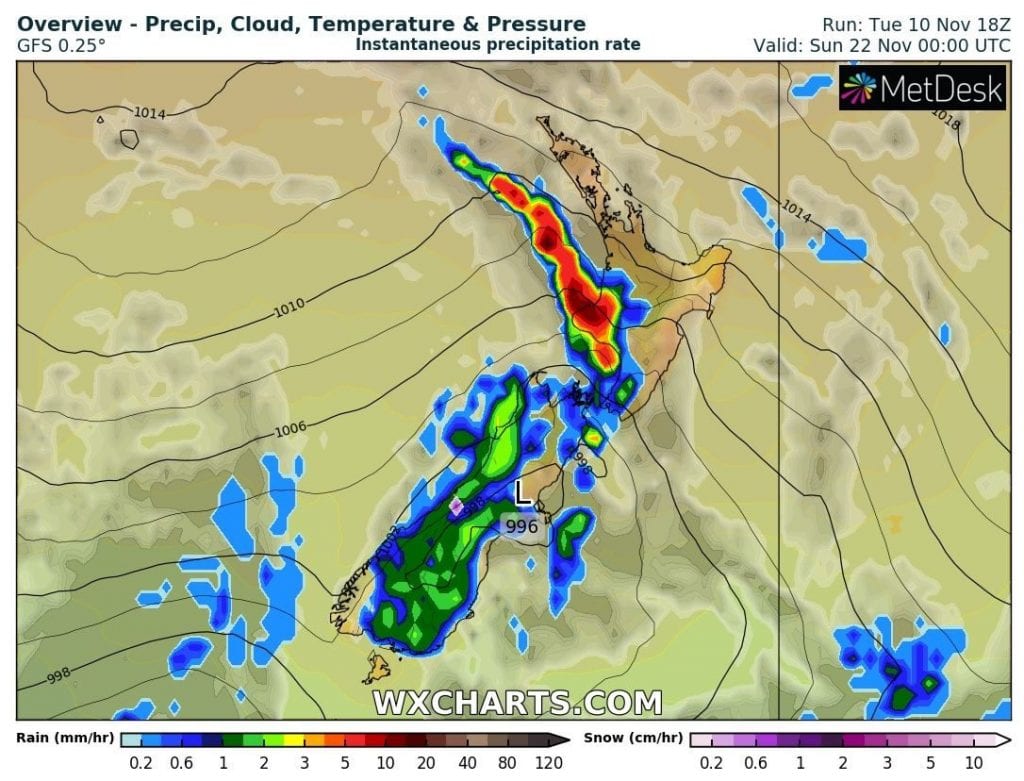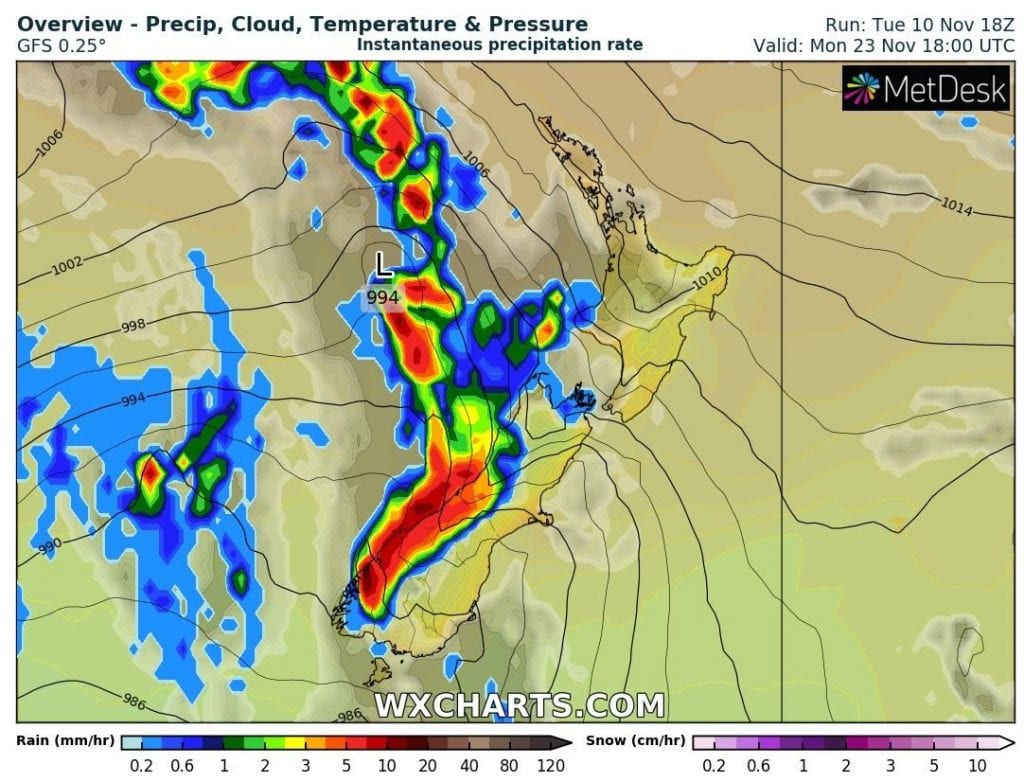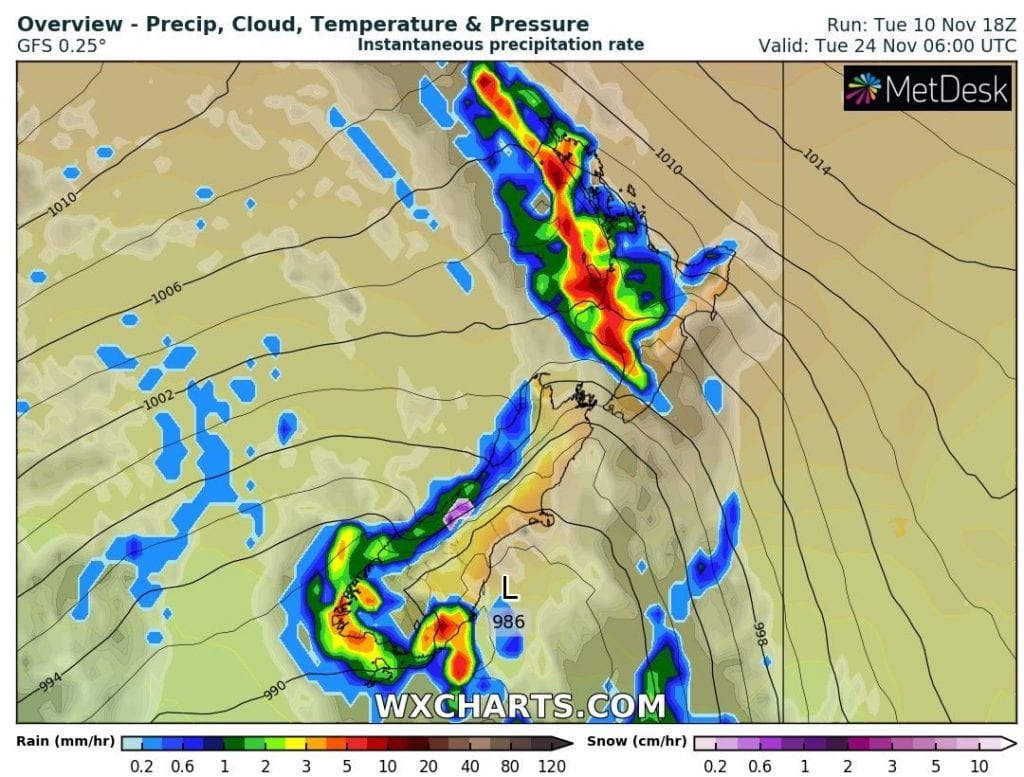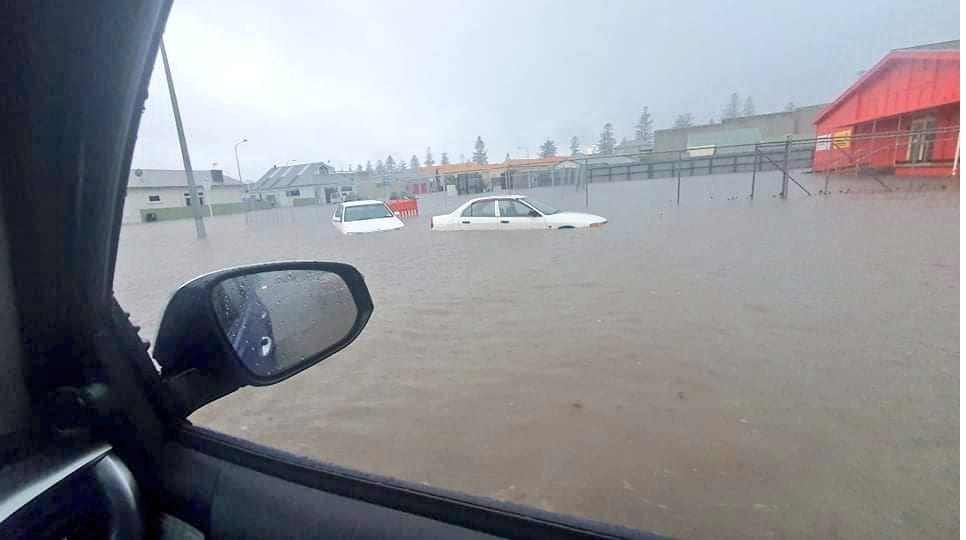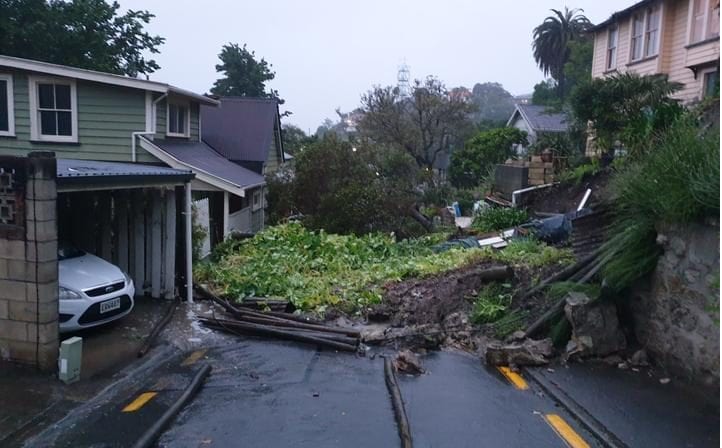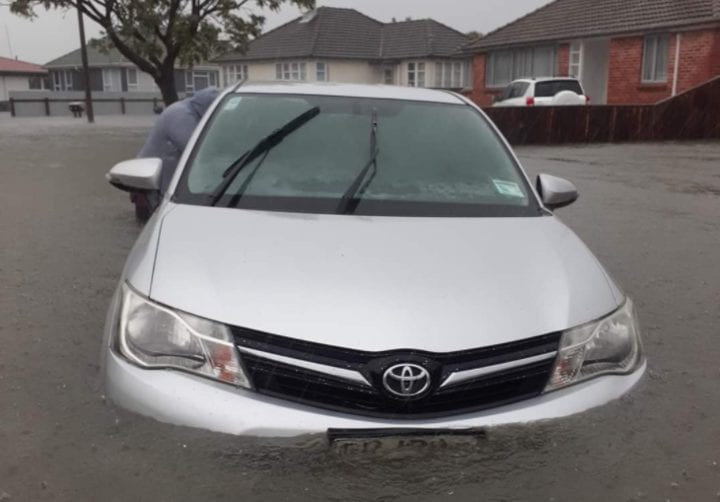 (Visited 35 times, 1 visits today)