Europe will be in the next period divided into extremely hot southern and eastern parts and cold wider NW sector, similarly such as in June 2021, but now, the UK, France, and Germany won´t see a significant heatwave for a long time.
However, GFS is still producing extremely hot outputs for the Mediterranean, Balkan, and East-Central, such as Eastern Europe.
Runs from 2. July 2021 expect above Spain +48°C already during the next weekend (11. July 2021), estimated temperature above southern Italy should reach again more than +45°C already on Thursday, 8. July 2021 and extremely hot, above +40°C will be again above Hungary (and all Balkan and East-Central Europe will be anomalously hot).
What is important to say is, that parts of NW Europe, including the UK, Ireland, Iceland, Benelux, France, Germany, Denmark, and Norway should experience the next cold mornings and days in the upcoming period.
Minimum temperatures in some basins and valleys should drop closely to +5°C, in lowlands, should be measured temperatures below +10°C in wider areas. Maximum temperatures should regionally, mainly near heavy rain reach only +12/+18°C in the region during the selected days.
Mainly possible temperature records from Iberia through Italy, Greece, Balkan, East-Central Europe, Turkey, and Caucasus will be still in Mkweather watch and already next week, around Wednesday and Thursday, 7.-8. July 2021, we should see a new round of temperature records in Europe, therefore, stay watch weather with us.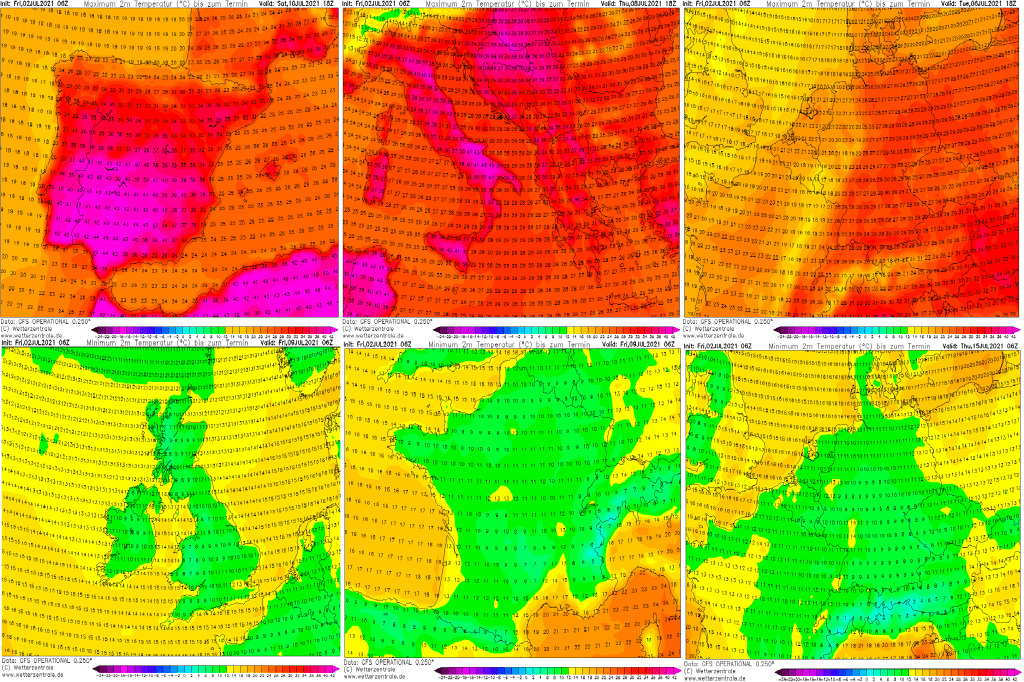 ...maximum temeprature: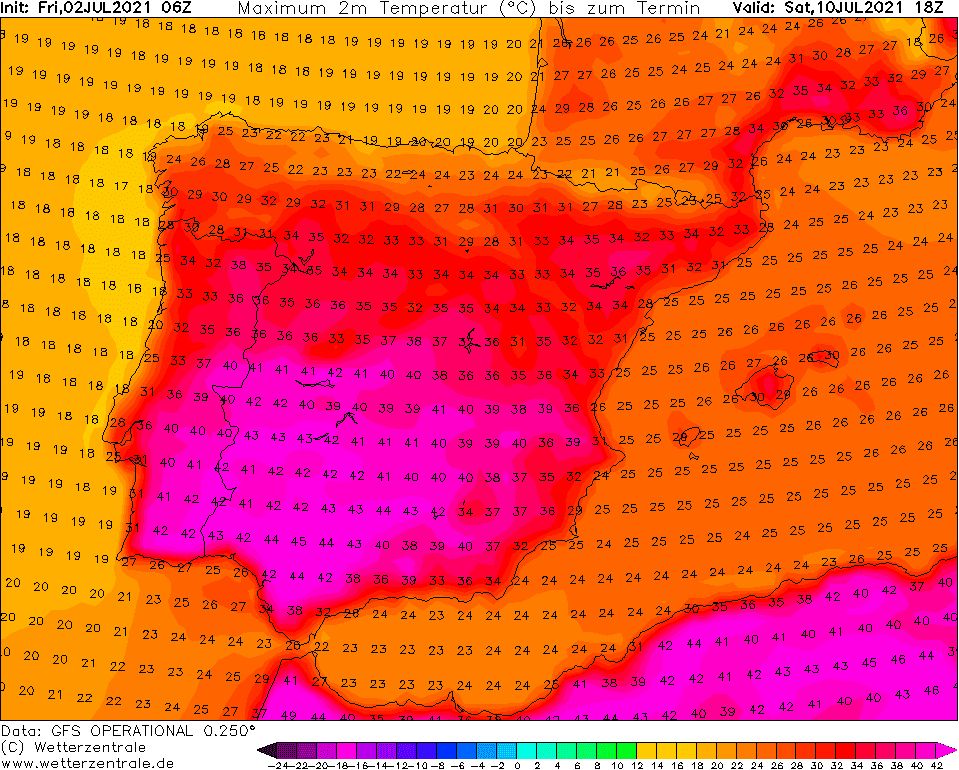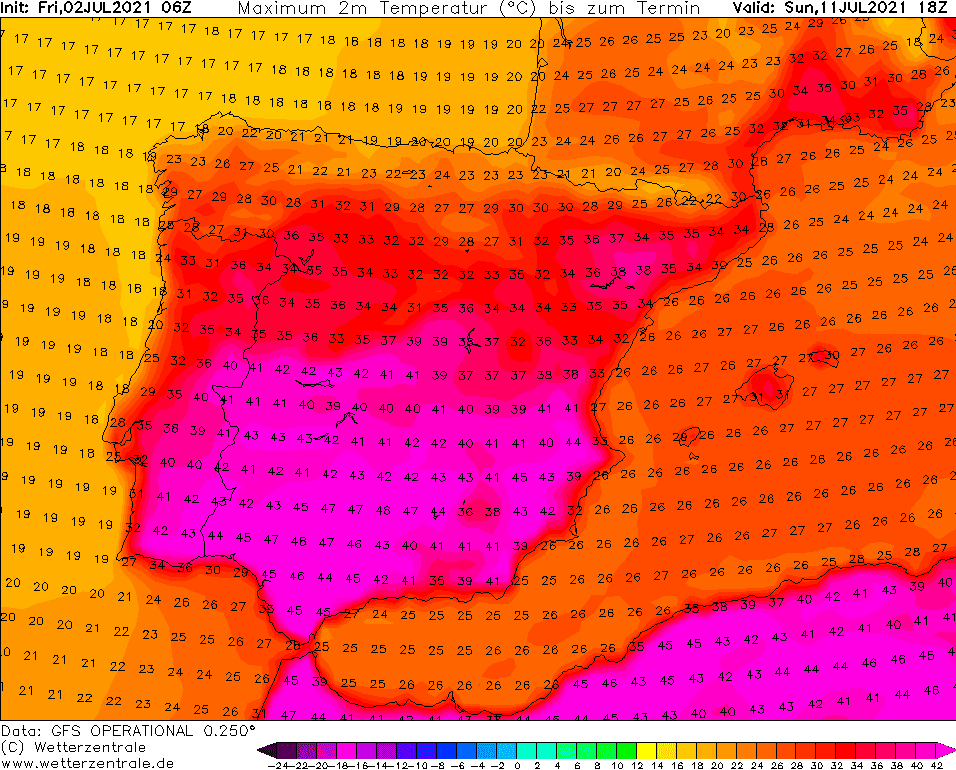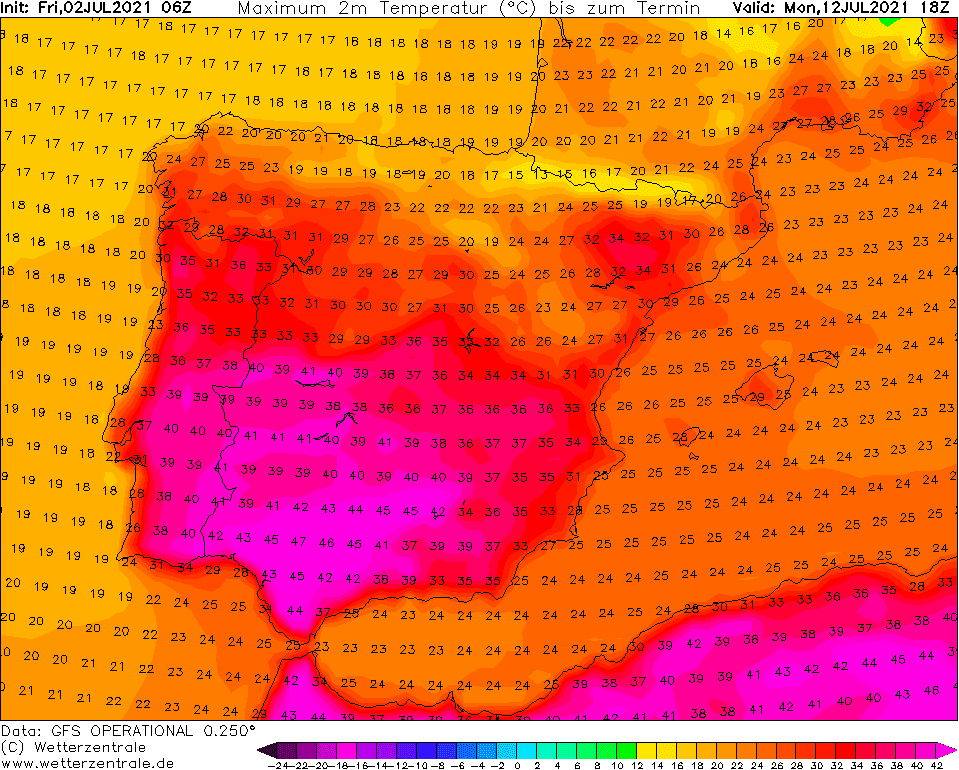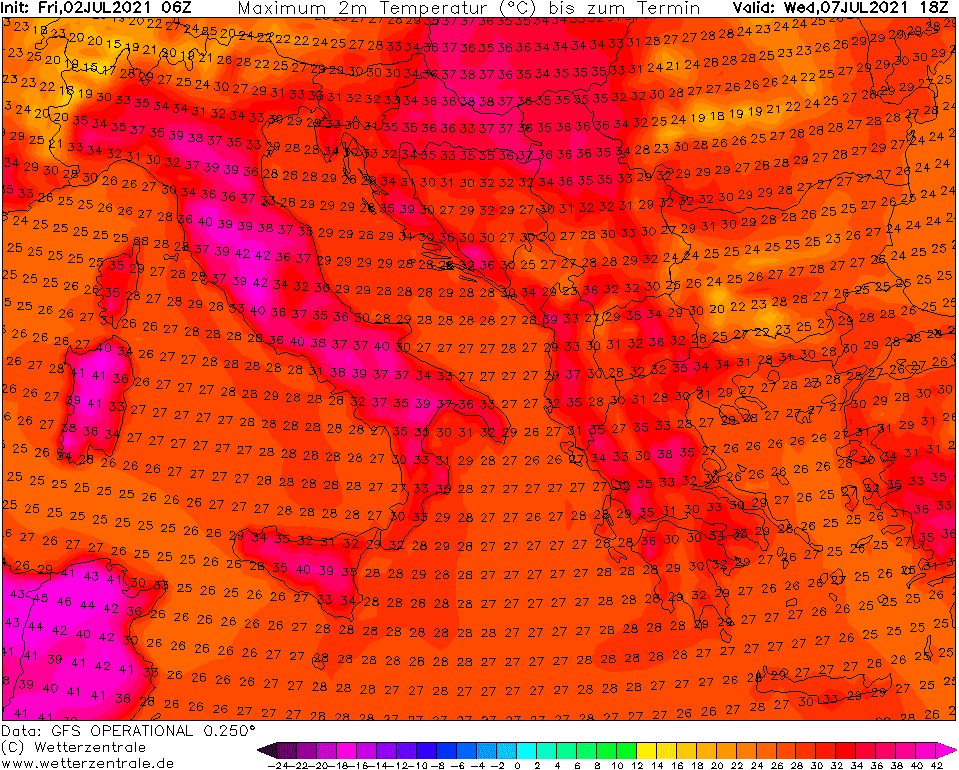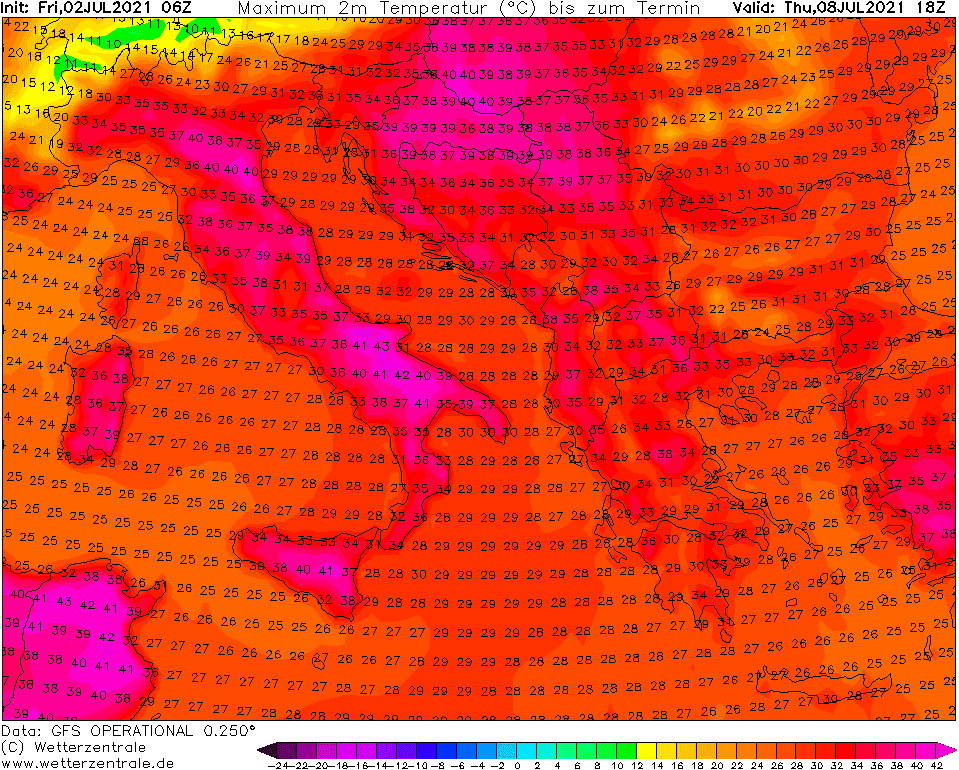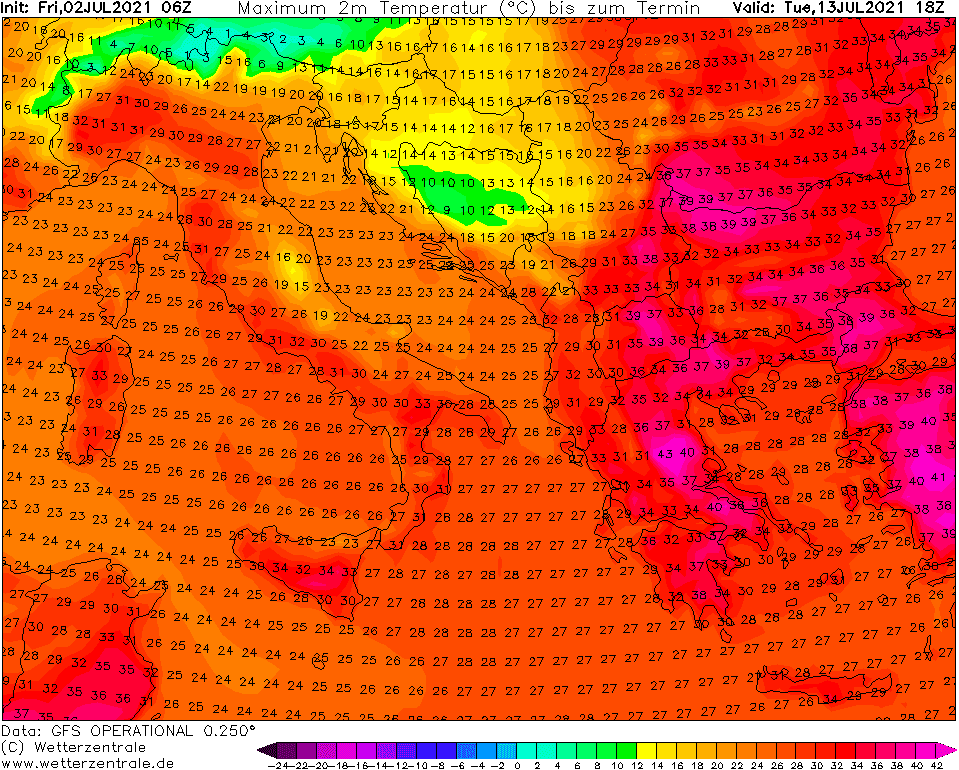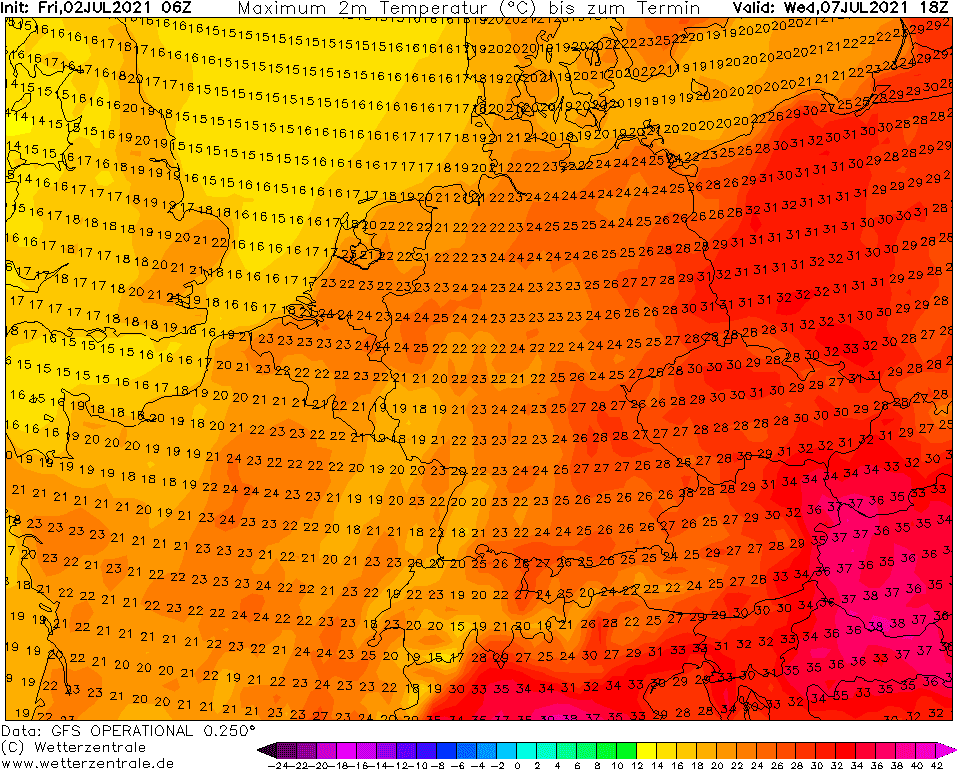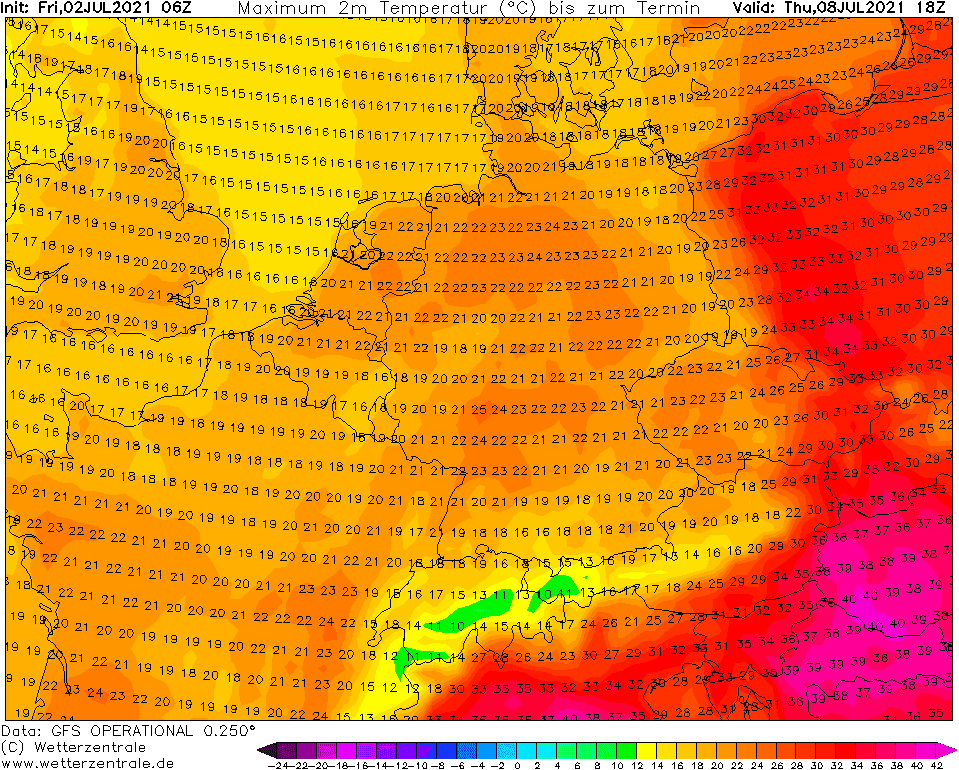 ...minimum temperature: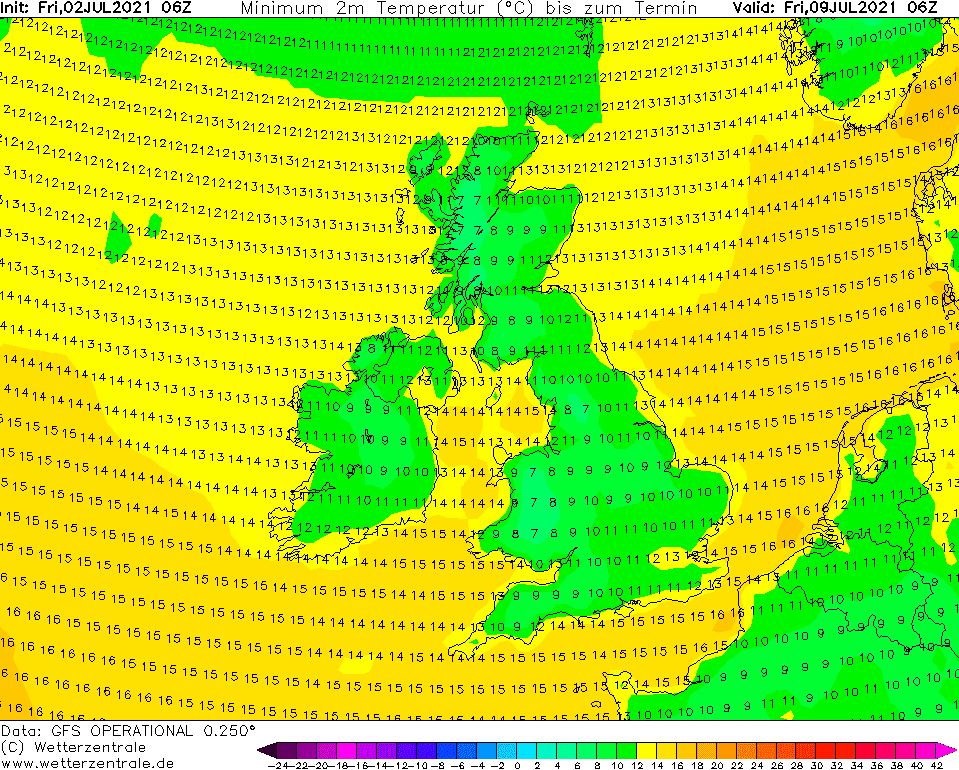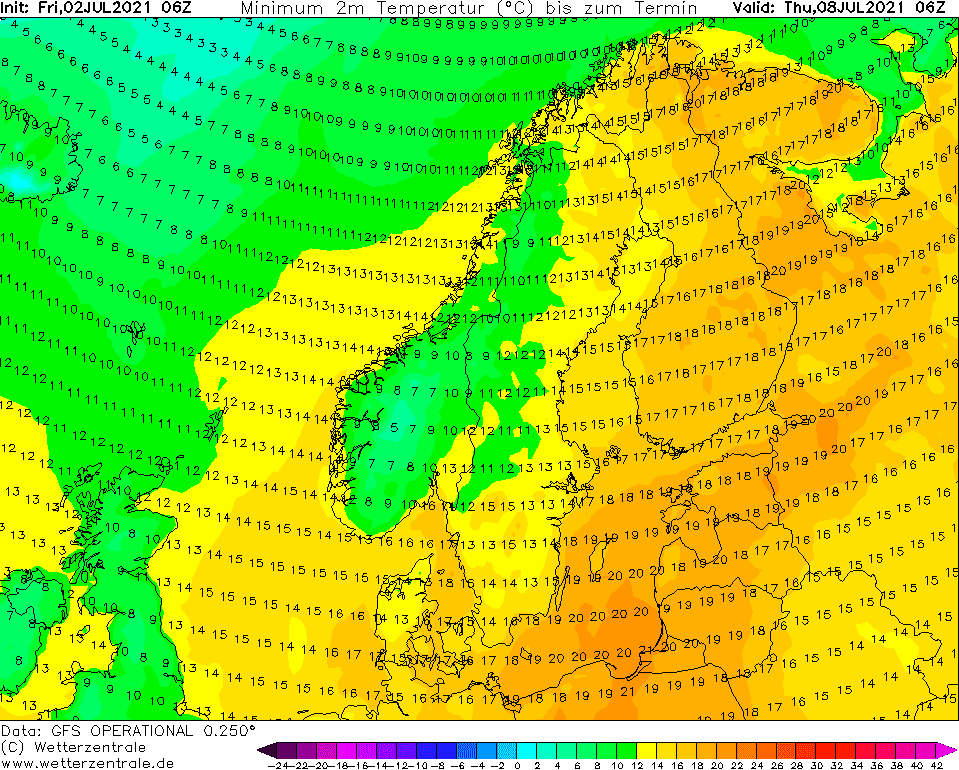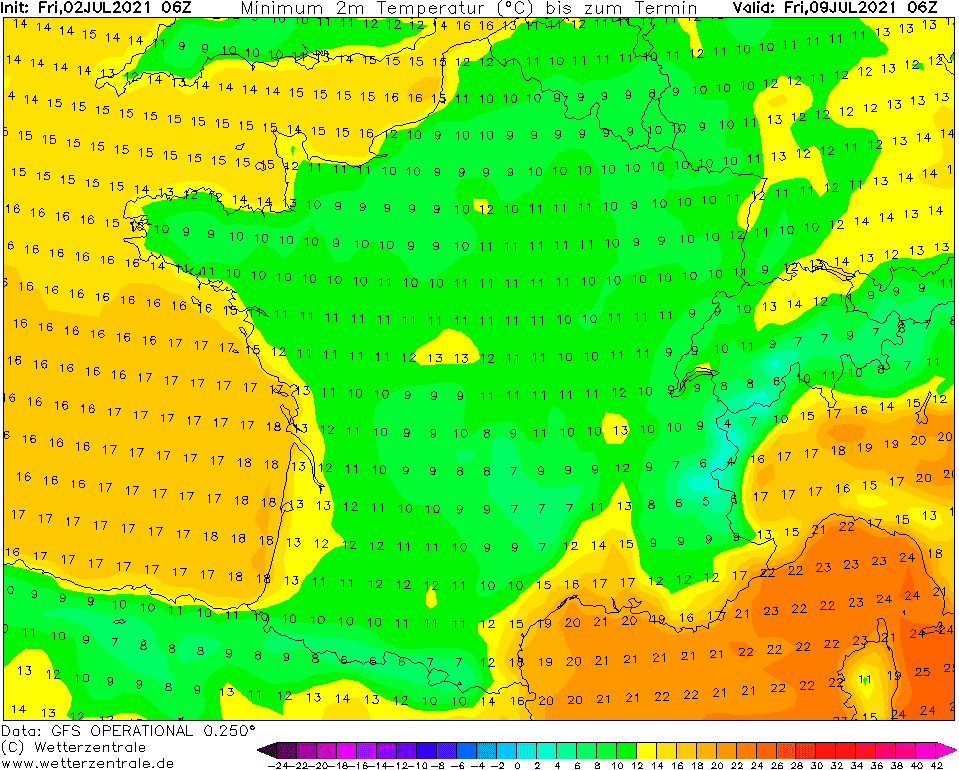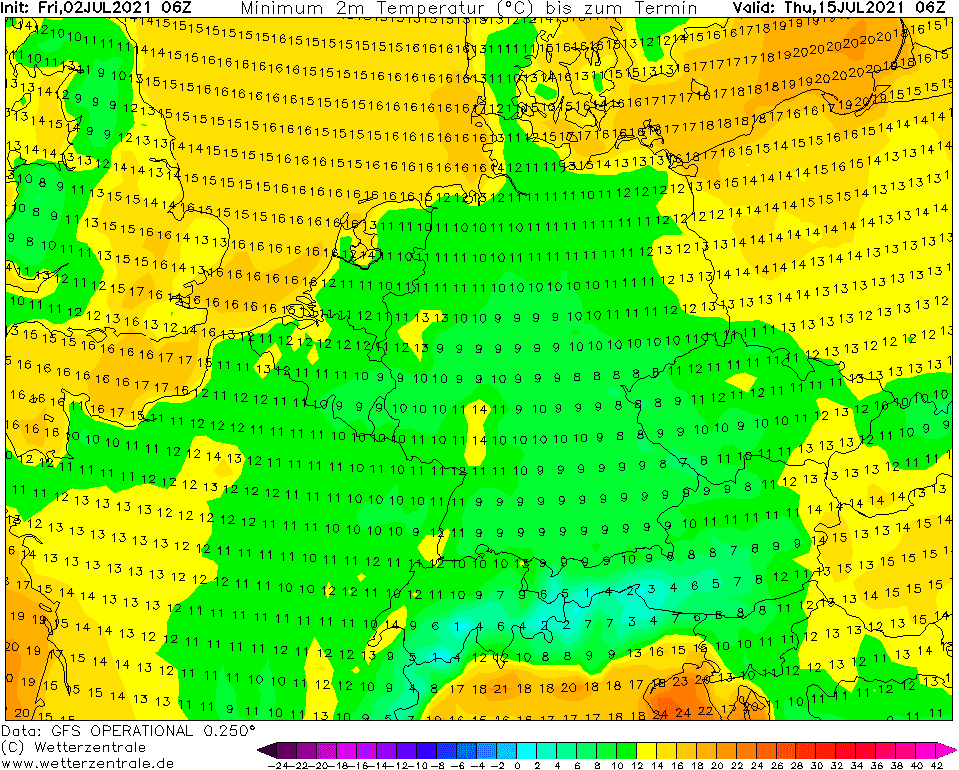 Source: wetterzentrale.de