Nebraska reported extremely hot weather already at the weekend, with record temperatures in North Platte, +30,6°C / 87.1°C /https://mkweather.com/2020/11/07/tropical-indian-summer-in-november-north-platte-in-nebraska-306c-87-1f//, what is almost 3°C above all-time November temperature records.
After the weekend however, cold front from the west has arrived, with snowing, frosts and regionally ice storms.
The worst situation was around the David city, where has been reported the strongest freezing rain.
According to kticradio.com, an Ice Storm Warning was in effect for Cuming, Thurston, Stanton, Burt, Platte, Colfax, Dodge, Washington, Butler and Saunders counties in Nebraska and Monona county in Iowa.
According to klkntv.com homes in northern Nebraska are suffering extensive damage after the ice storm. ""Tree limbs, you could hear them falling like toothpicks just crack, crack, crack all over," "A tree limb went in through the roof" a local resident described situation.
Ice storm caused damages on cars and roads too, not only by accidents, but too with branches falling from the trees.
Lastly, severe ice storm hit Oklahoma, Kansas and Texas during the historic October coldwave /https://mkweather.com/2020/10/29/historic-coldwave-in-the-usa-the-lowest-october-temperature-ever-292c-20-2f-oklahoma-with-dangerous-ice-storm//.
Power outages during these type of storms are usual longer than near hurricanes.
Infographics: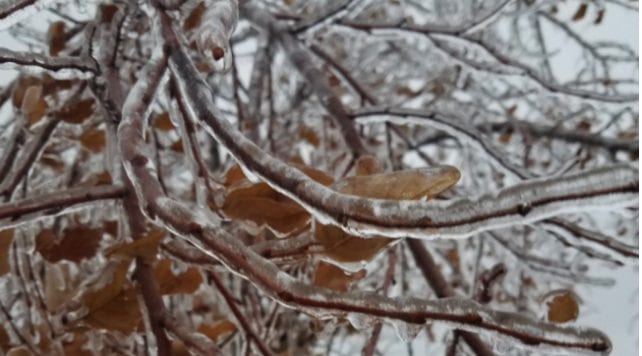 (Visited 24 times, 1 visits today)