Maximum temperatures during the first 12 days of November 2020 have reached every day in Algeria up to +32/+36°C in southern regions and tropical air shifted above northern provinces temporarily, too.
10 from 58 Algerian provinces have reported during last and current week widespread wildfires, which had result of 2 dead and acres of destroyed forests in Atlas area.
Several cities have claimed, that wildfires in 2020 were in region the worst in almost 2 decades.
In November 2020, the worst situation was in Tipaza city in the coast west of capital, Algiers.
Every year, Algeria loses up to one percent of its vegetation to seasonal wildfires, according to the officials.
However, in valleys and basins in Algeria, first ground frosts or frosts have appeared in the same time during a few days.
Similar situation is during transitional season in South Africa - northern parts of SAR have reported in early November 2020 almost +44°C, while in the south has appeared ground frosts in lower situated areas.
Forecasts for northern Algeria are relatively favorable, with any bigger tropical advections until 23. November. Then, T850 hPa over +15°C air has shifted above northern Algeria, with possibility of tropical days (in southern Spain too!), but few days after, Arctic air below 0°C in 850 hPa will come with possible frosts, ground frosts and snowing in Atlas.
Infographics:
During 3rd November decade firstly tropical day, than Arctic air above northern Algeria /wxcharts.com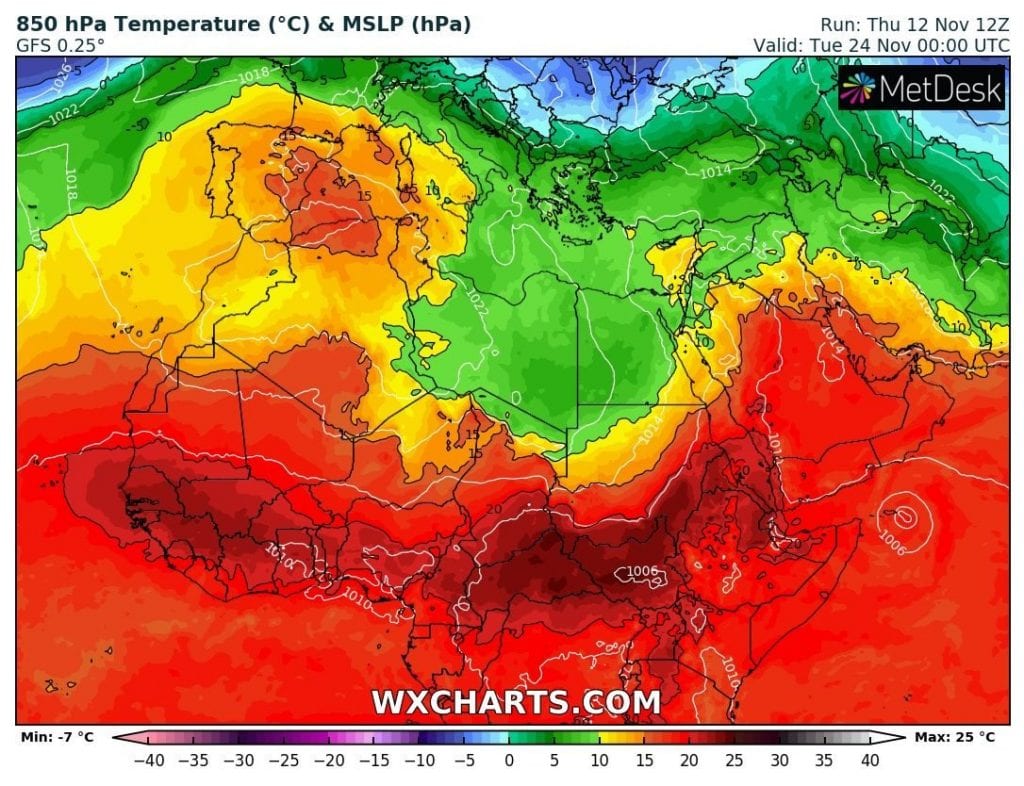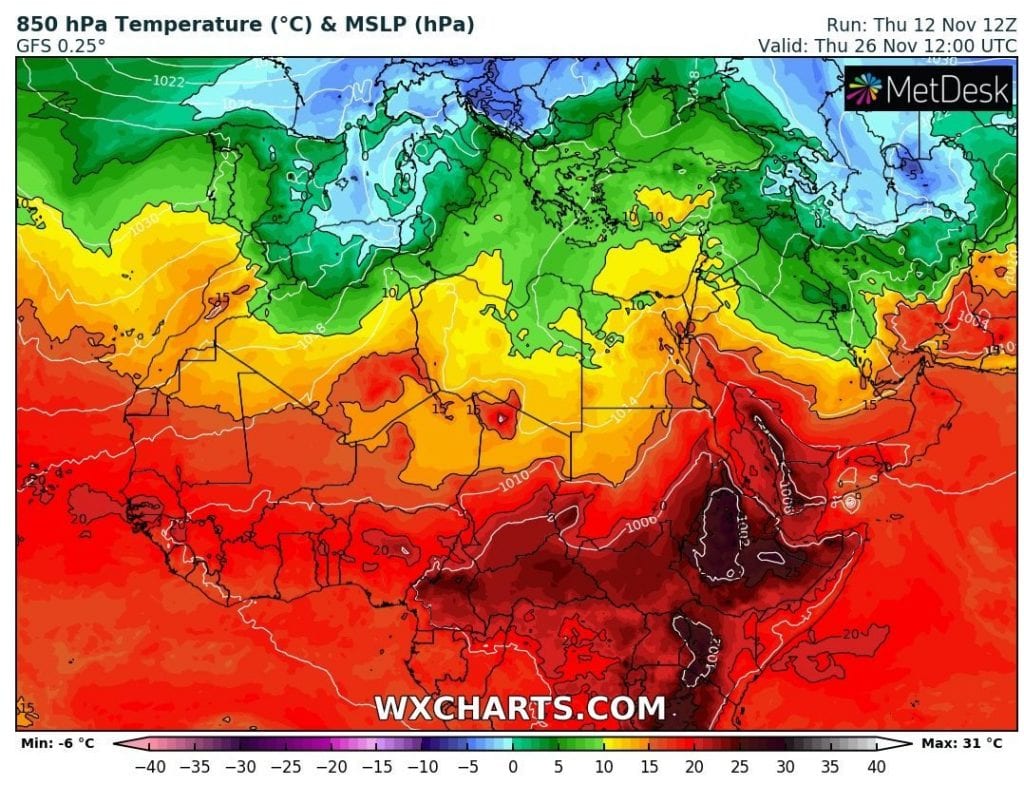 (Visited 34 times, 1 visits today)