New York: After the strongest October storm ever (109 km/h) ex-Delta, then first snow?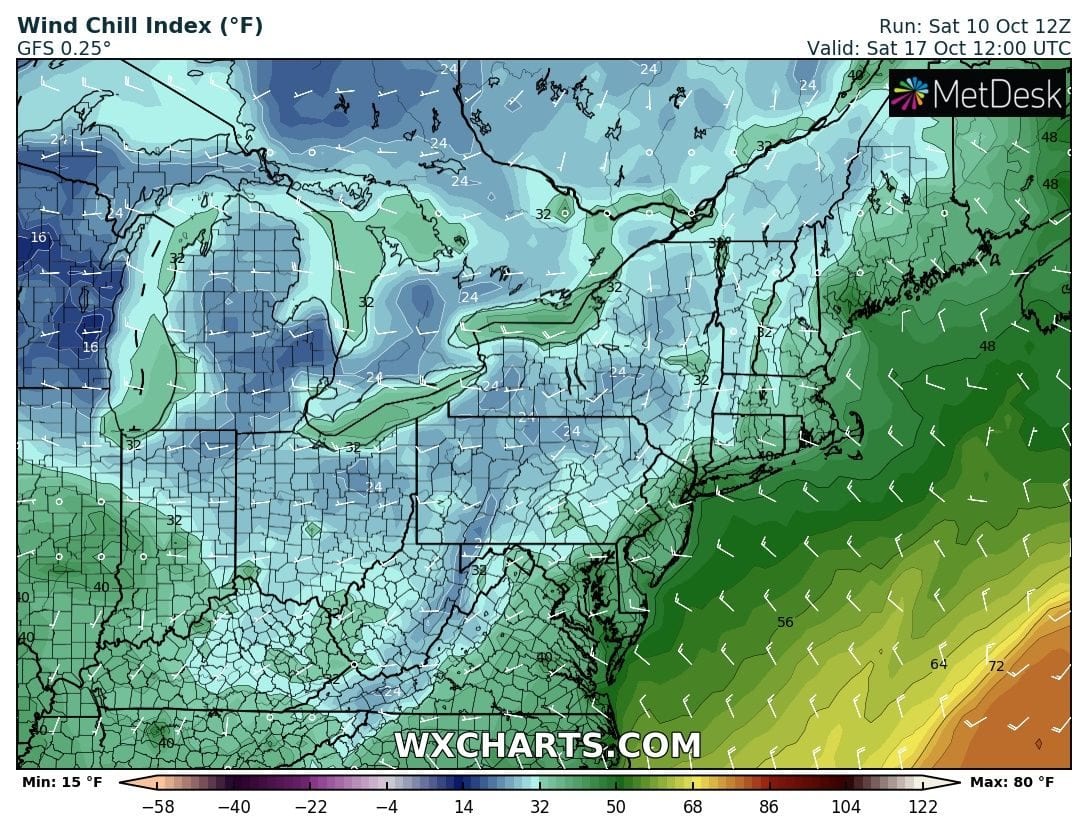 Southern USA bothers Hurricane Delta at the weekend 10.-11. October 2020 /DELTA 1; DELTA2, DELTA3/.
At the same time, blizzard over Canada and deadly October coldwave in USA is in second half of next week expected /https://mkweather.com/2020/10/09/north-and-central-canada-hits-blizzard-11-14-october-usa-then-floods-extreme-cold-arctic-air-until-19-10//.
Both, remnants of hurricane Delta, and then a powerful coldwave after cold front linked with a "blizzard low" over Canada, are in New York region / Northeast, respectively, expected.
New York hit on Wednesday, 7. October 2020, unseasonably strong storm, with wind gusts up to 109 km/h. It was the strongest October winds near summer-like storm ever in New York, the Capital District. More than 200 000 people stayed without power after storm and were reported untraditionally widespread damages.
Transition of ex-hurricane Delta over the region won´t be extremely gusty, but it should fall around 2 inches (50 mm) of precipitation in New York and Washington D.C. area and up to 4 inches (100 mm) southwesterly from Washington D.C..
Cold front, which will arrive to the region around Friday, 16. October 2020, should bring severe winds in Great Lakes Area and similar rains as remnants of Delta on organized storm line, but more important will be next cooldown and possible first snowing in New York or Pennsylvania.
Next weekend should bring deadly cold conditions to Great Lakes area with windchill up to 16°F (-9°C) and snow showers to Northern Plains and Northeast. First snowing isn´t impossible in New York city, too!
Therefore, to dramatic changes of weather in the region, mentioned in the article, will be prepared (cold weather can cause quicker spreading of COVID19).
Infographics: wnyt.com, wxcharts.com
Recorded T-storm in New York, Wednesday, 7. October 2020: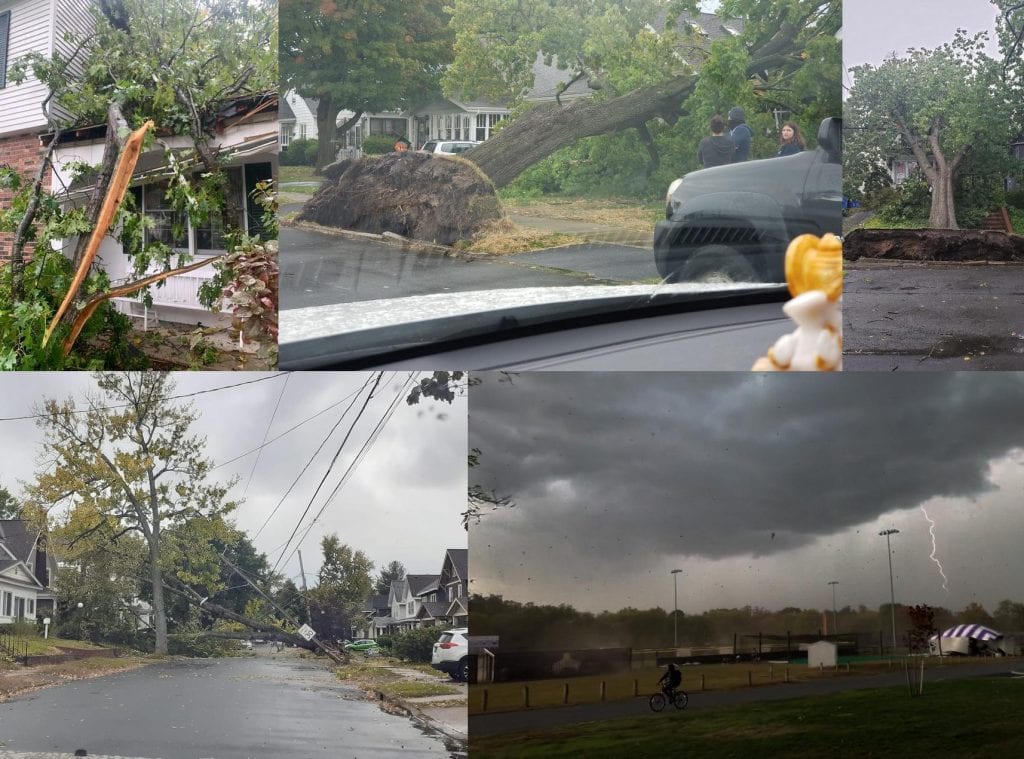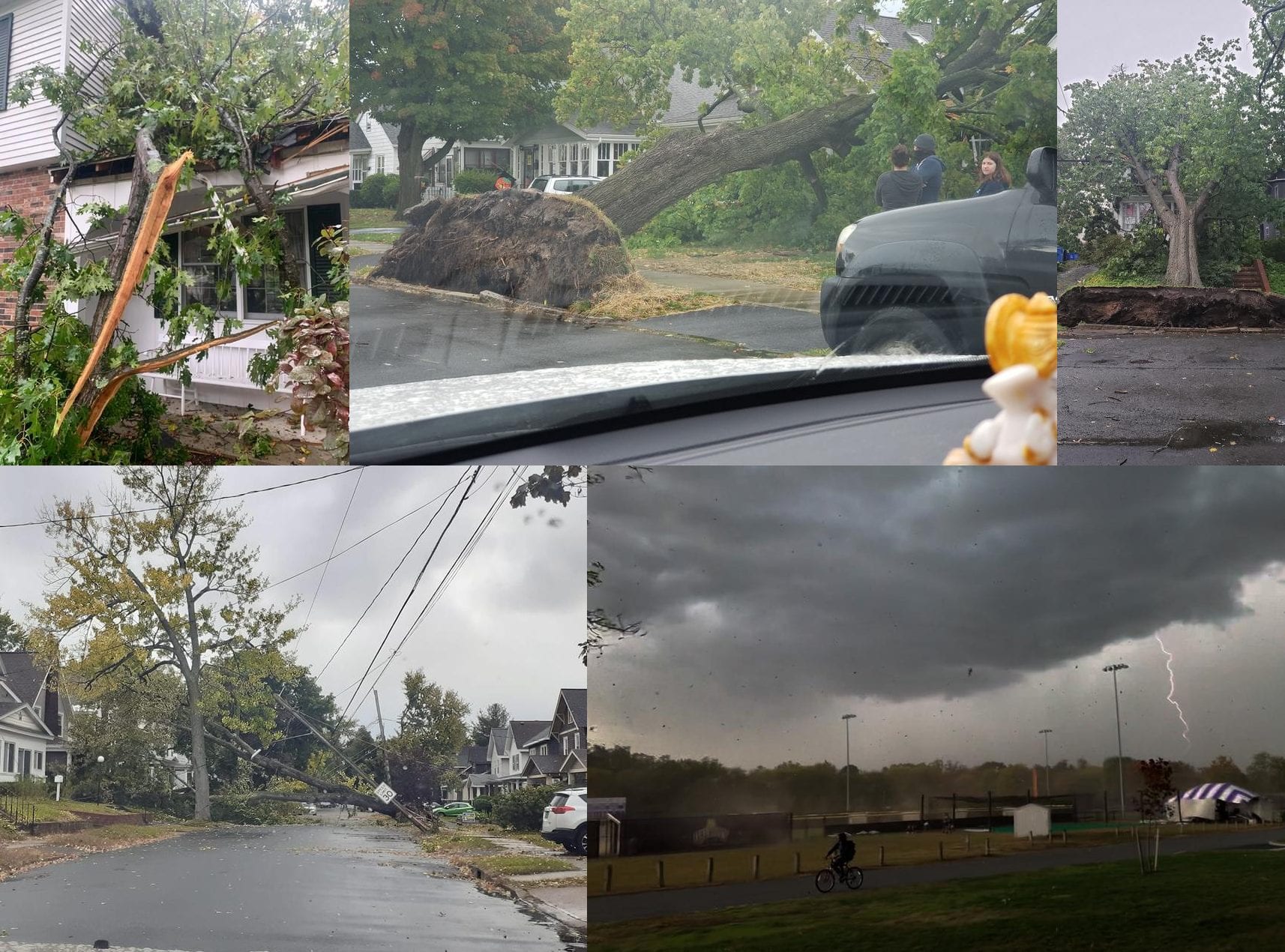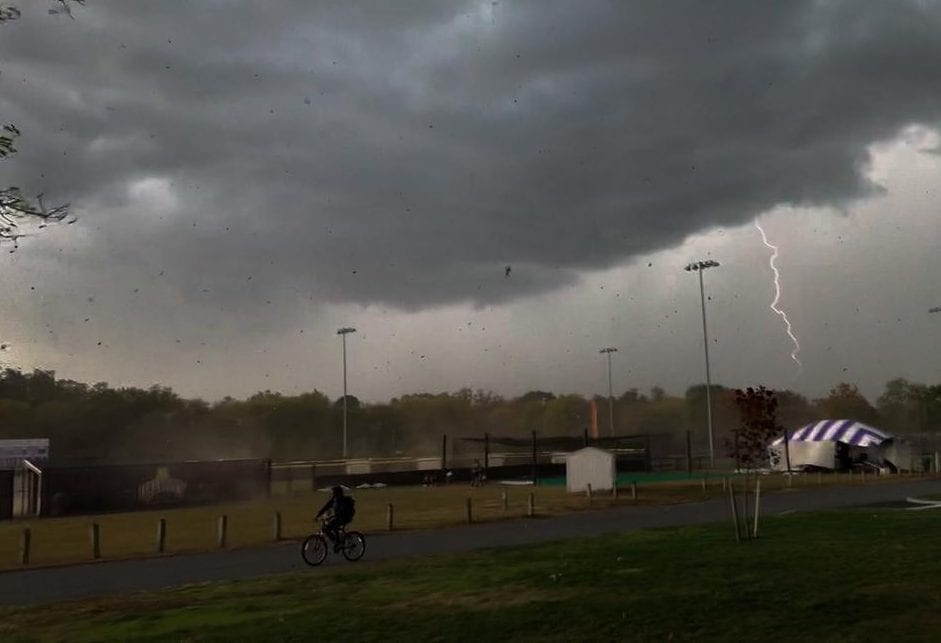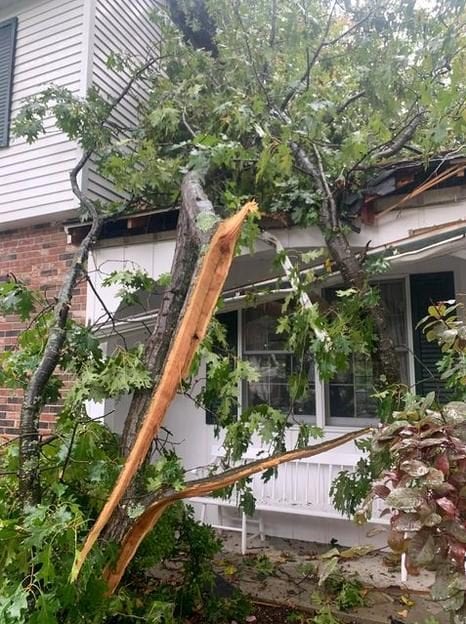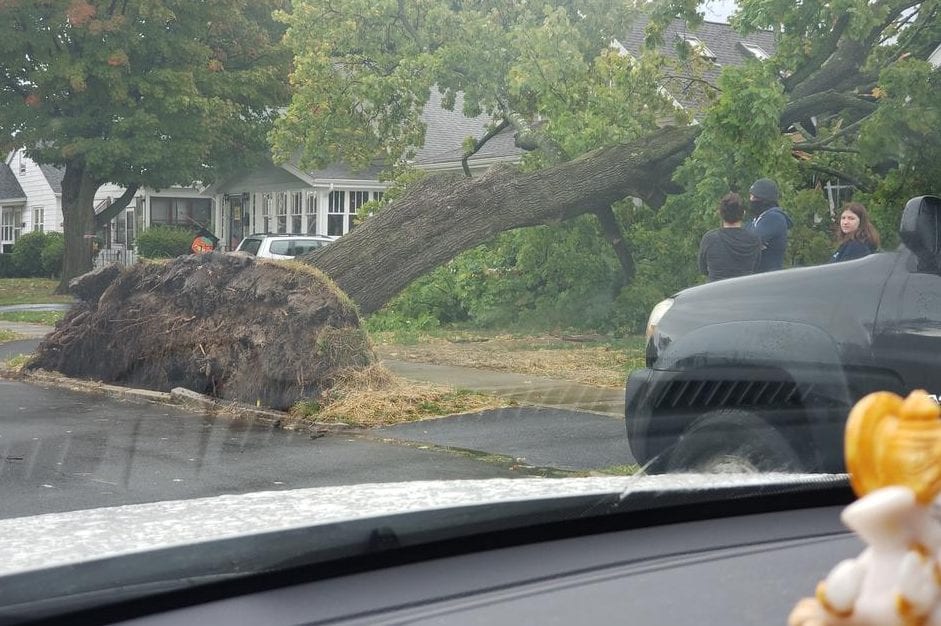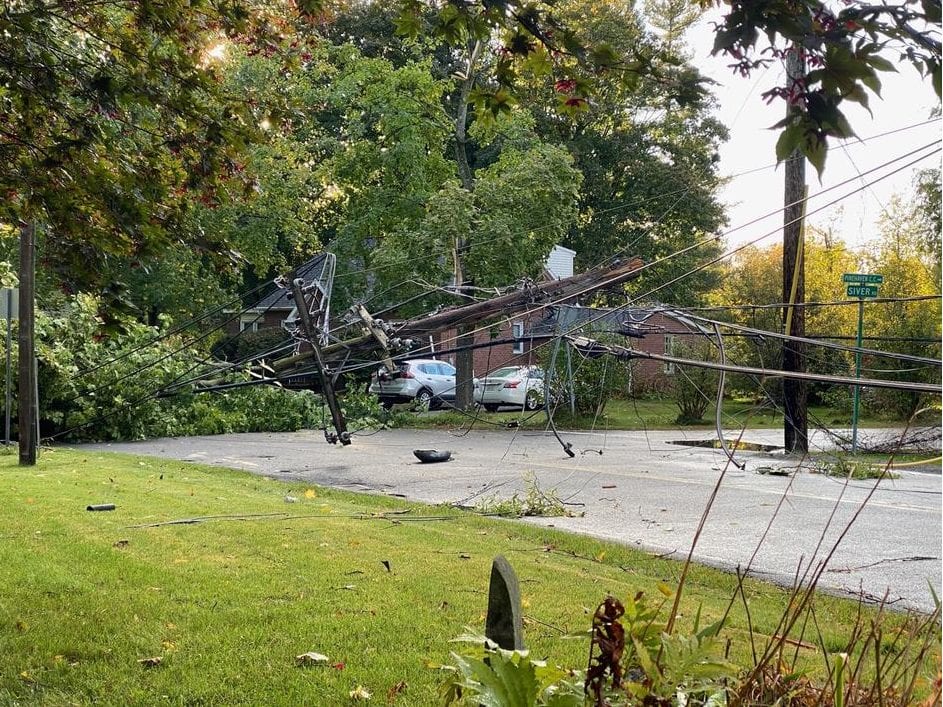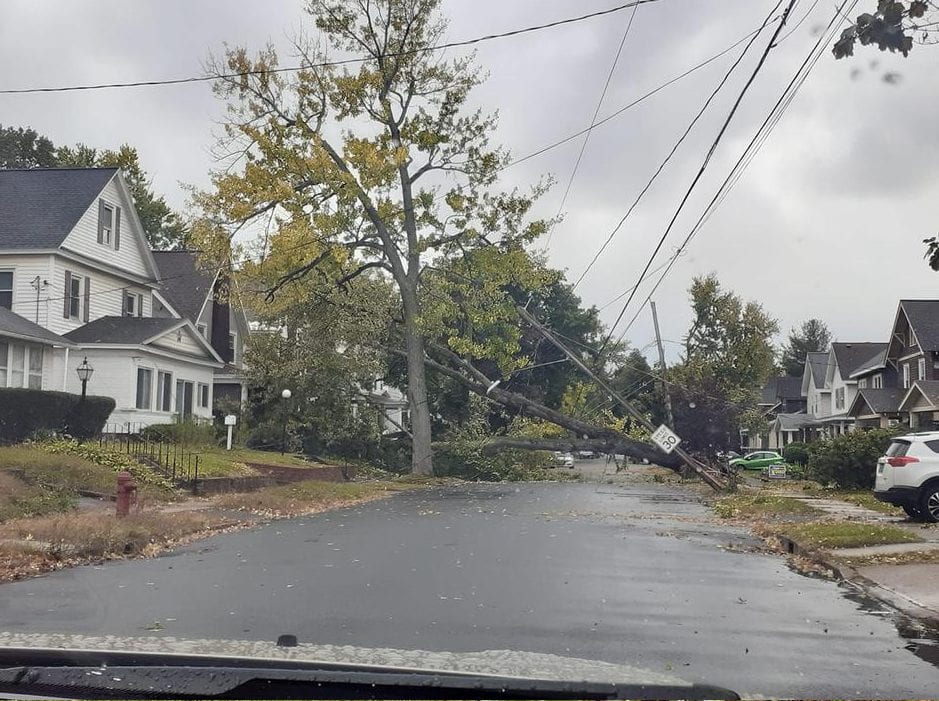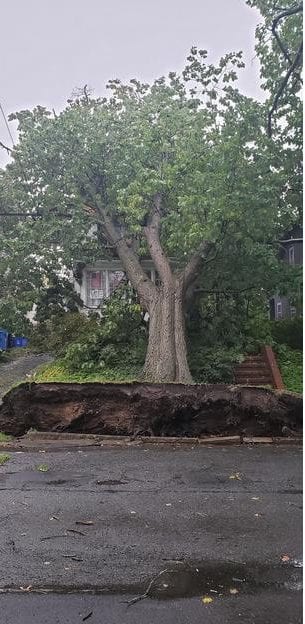 Monday, 12.10.2020 – rain from ex-hurricane Delta: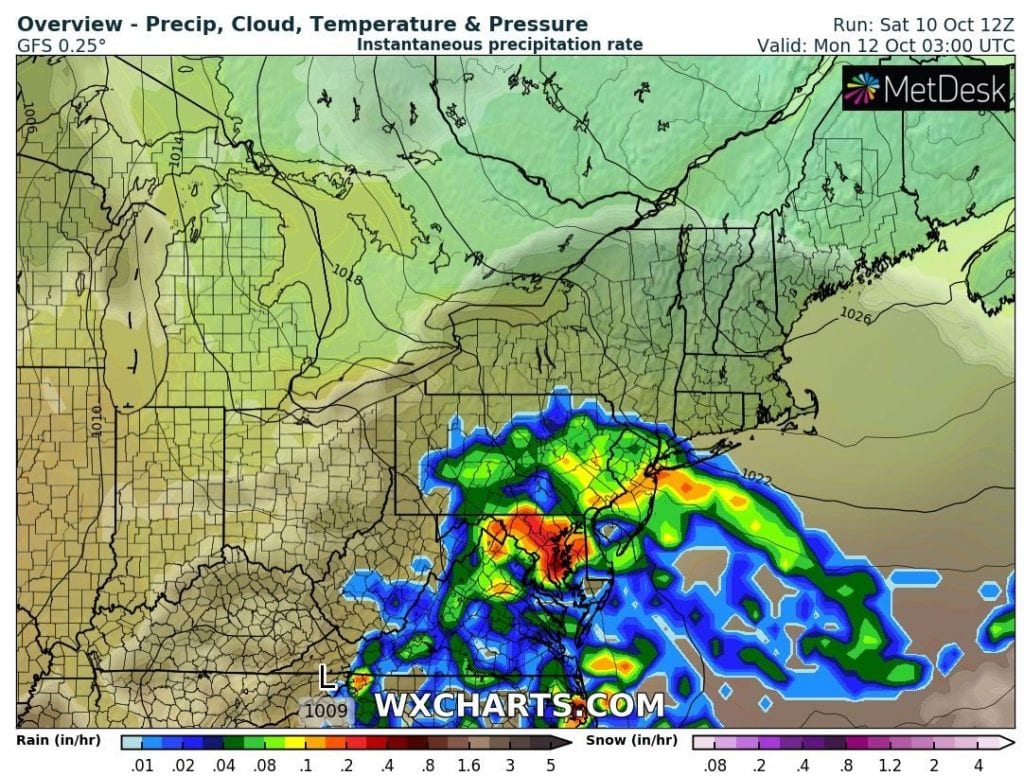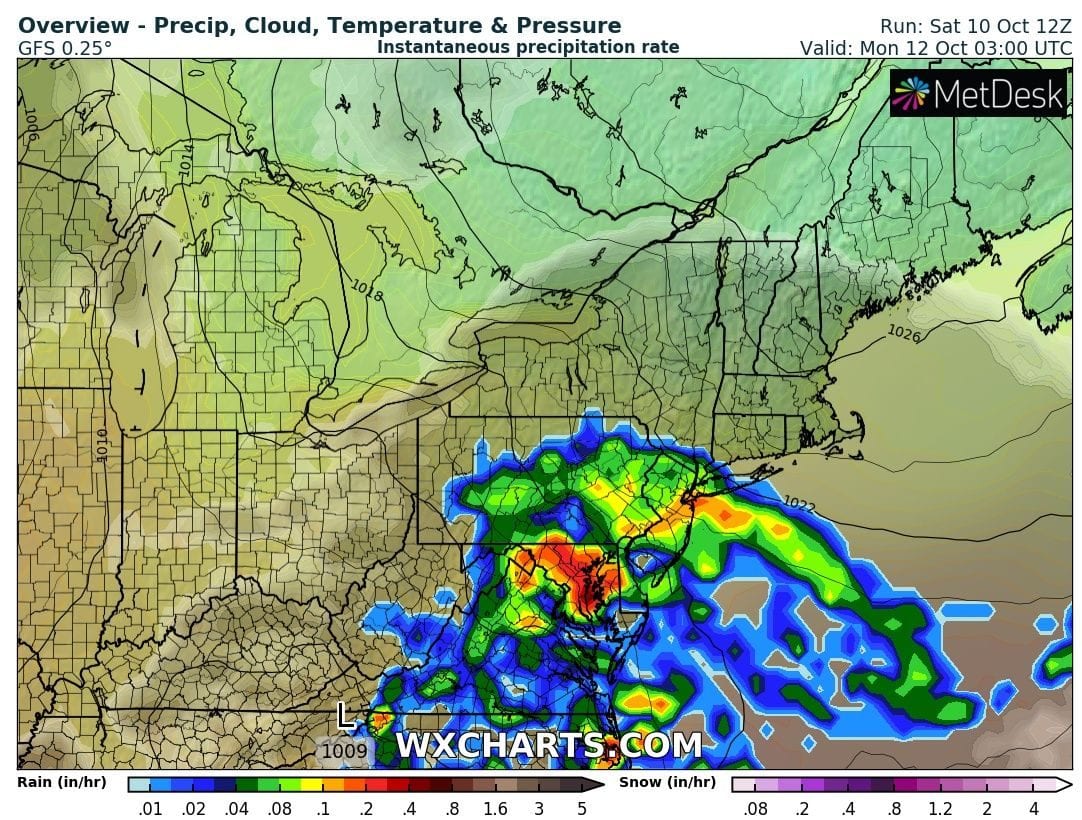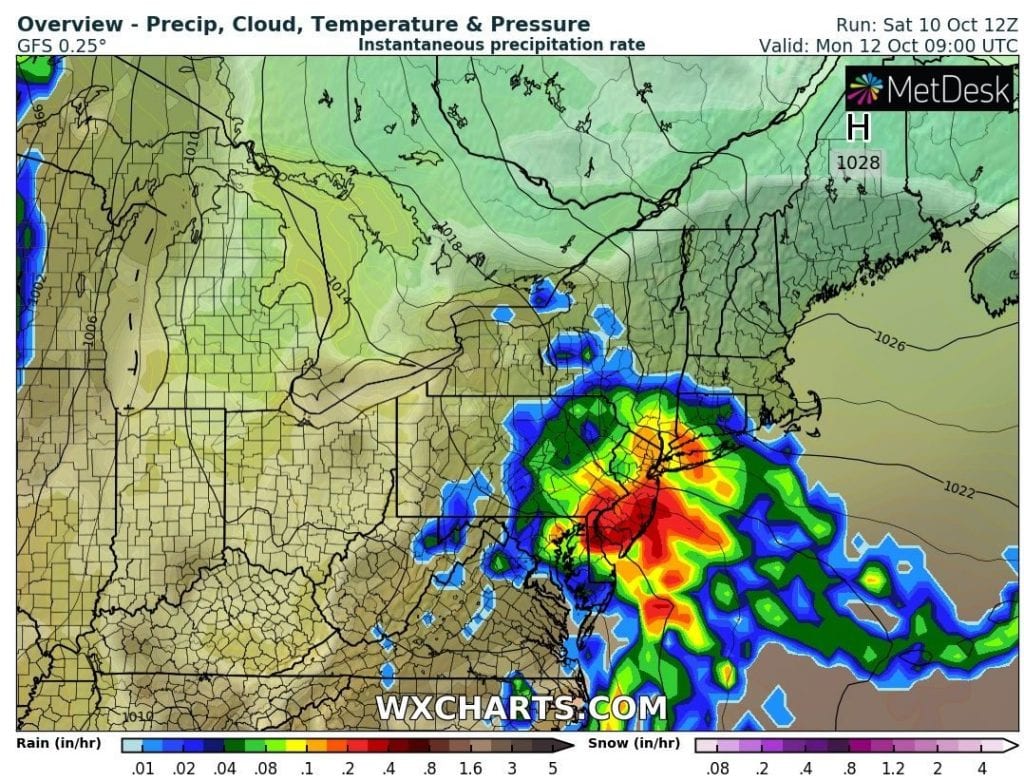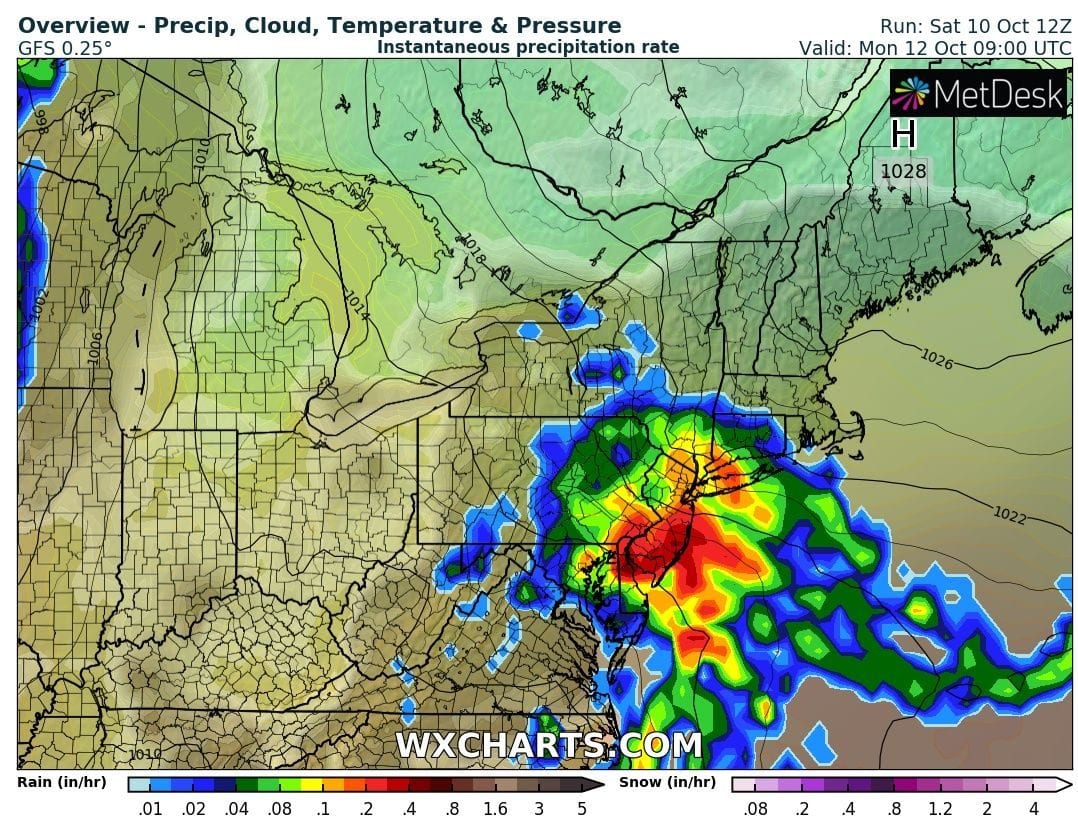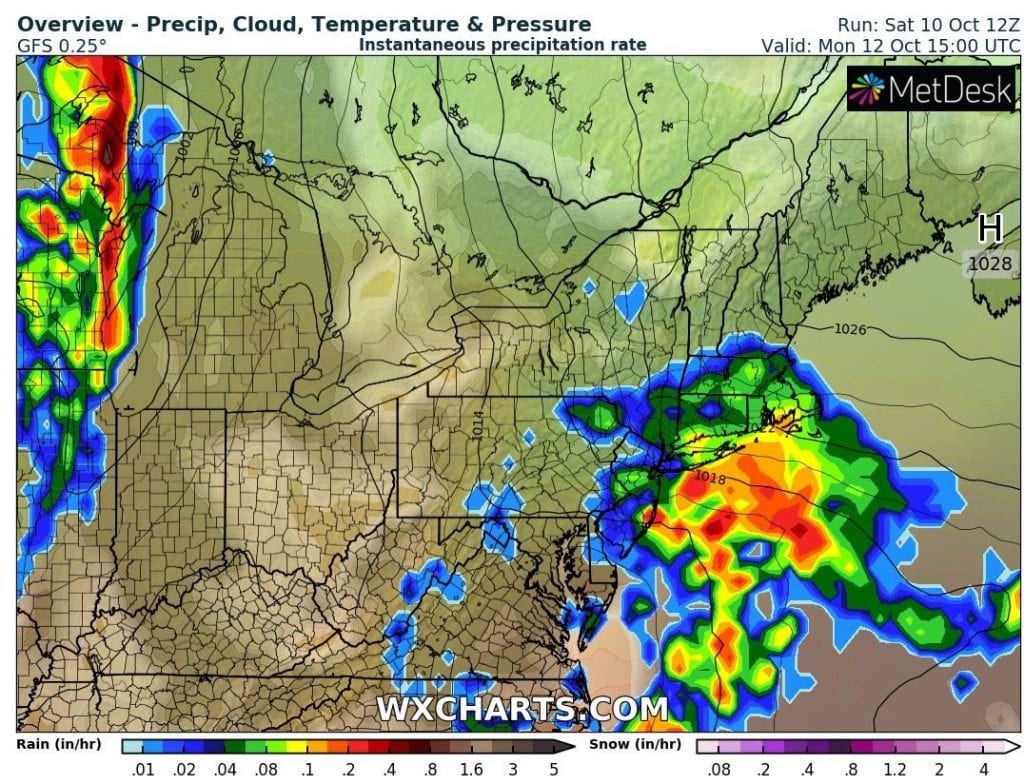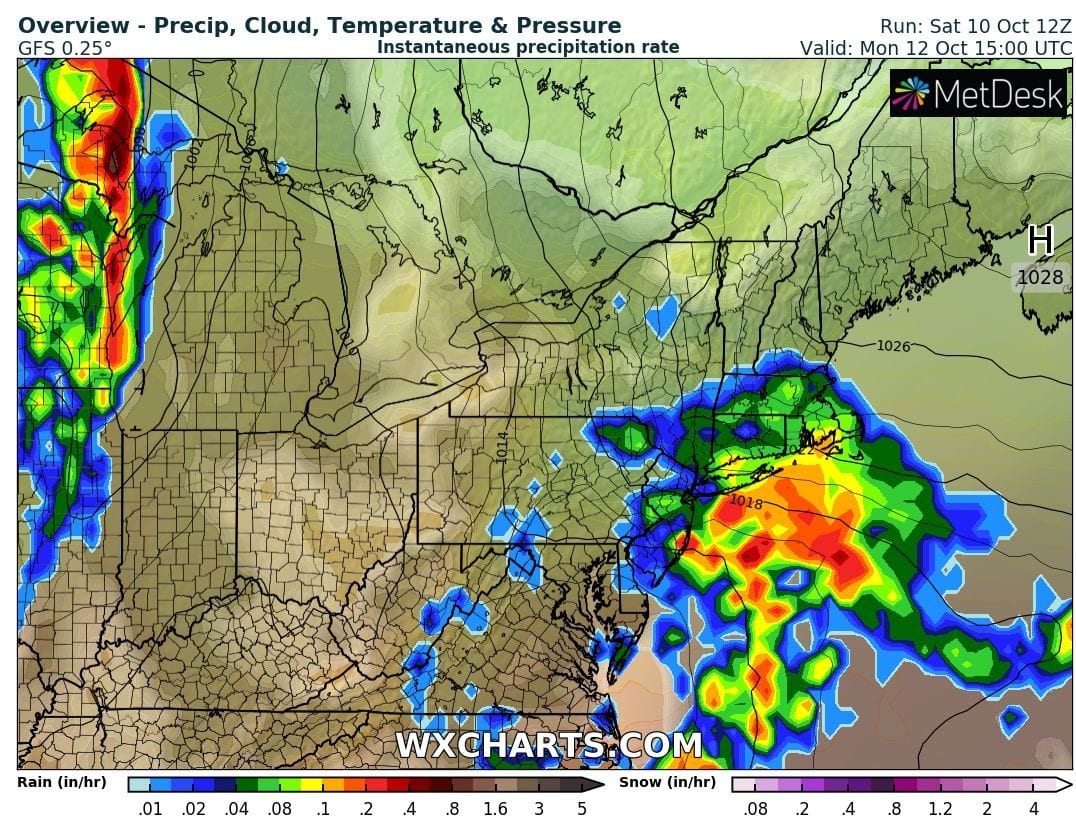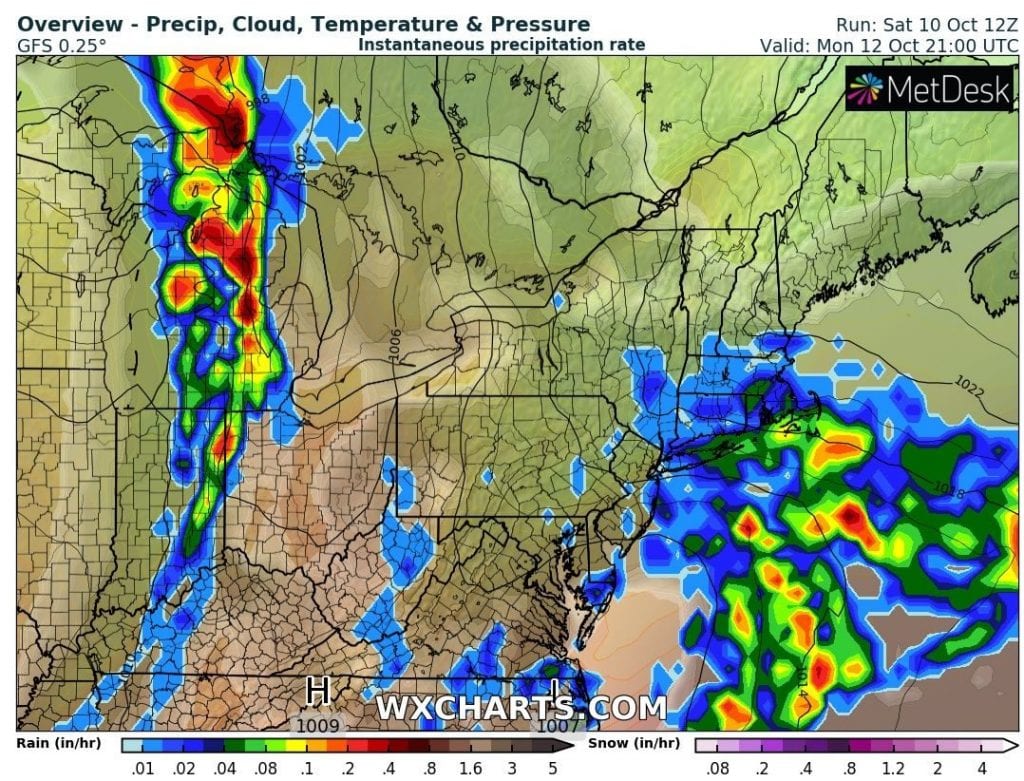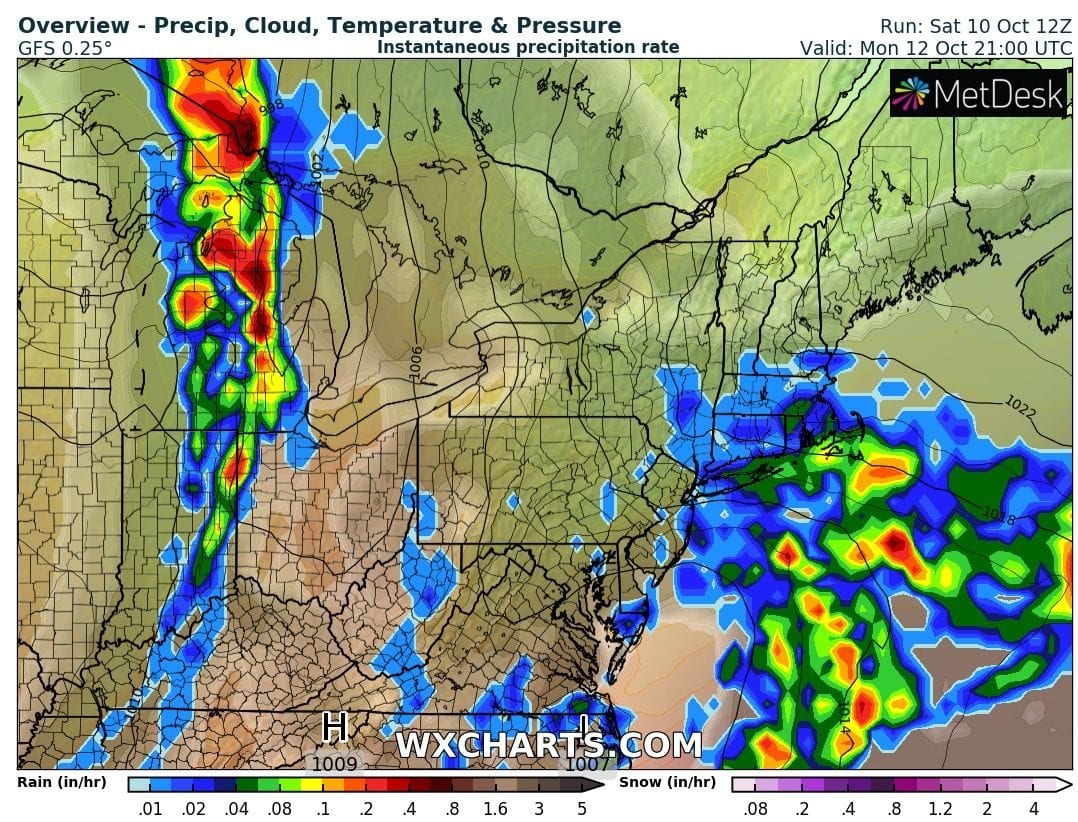 Friday, 16.10.2020 – Cold front linked with deadly coldwave: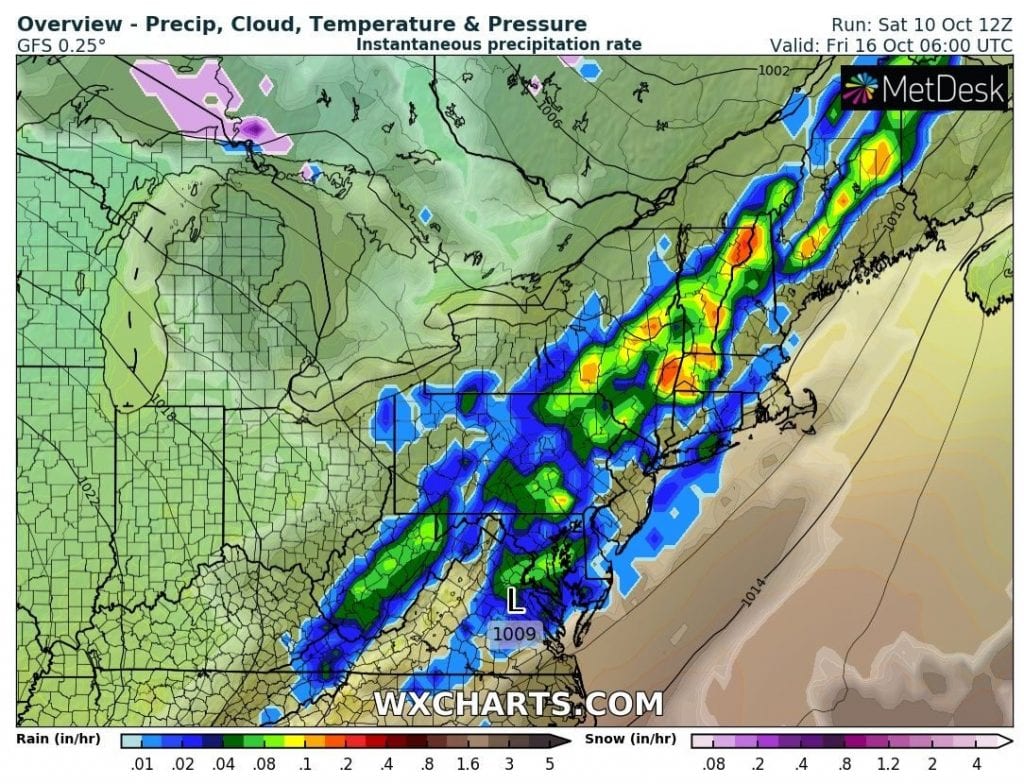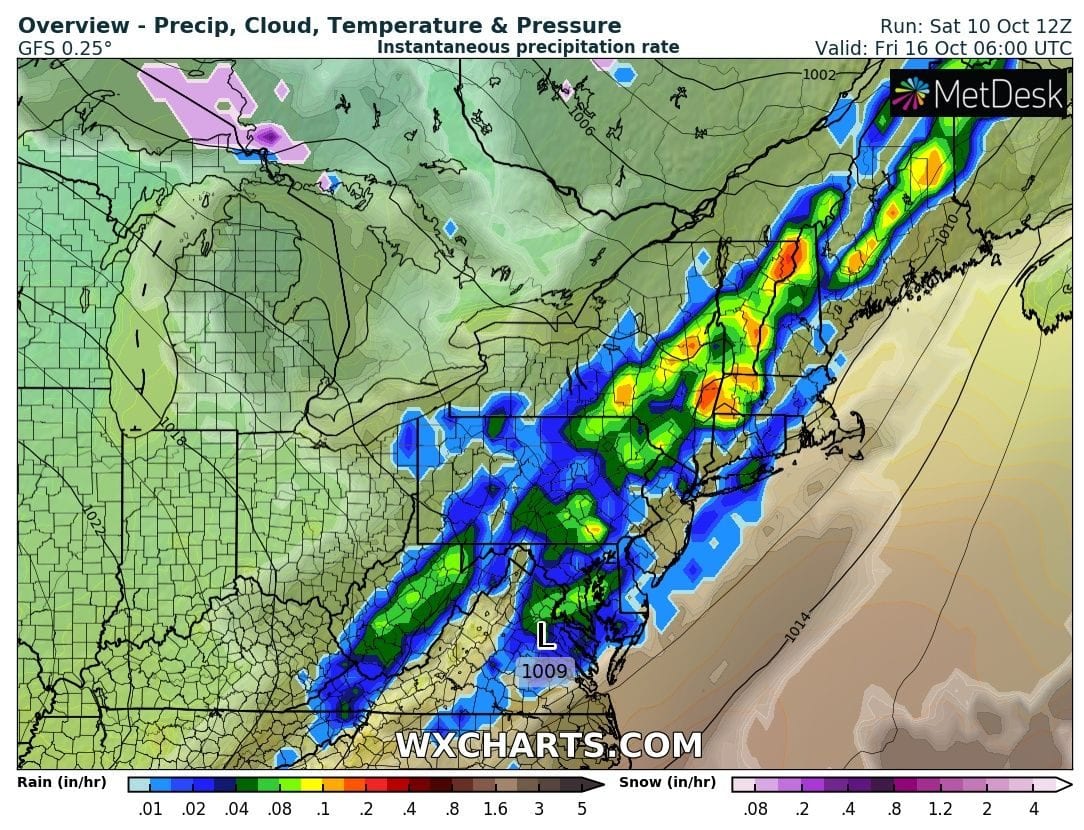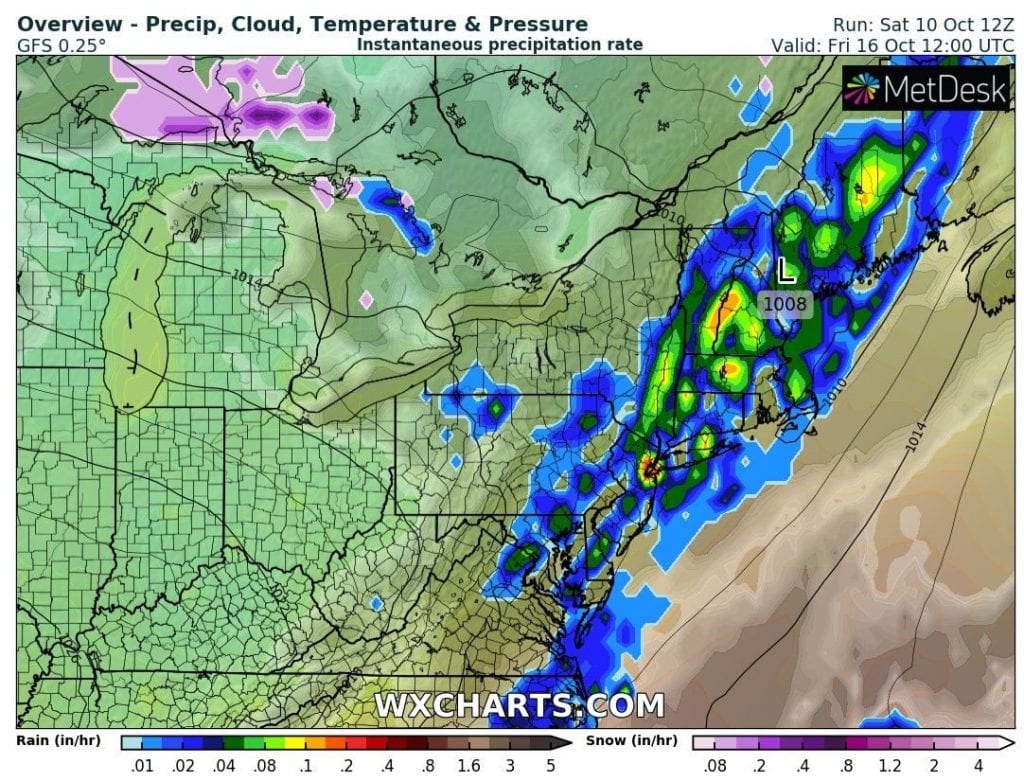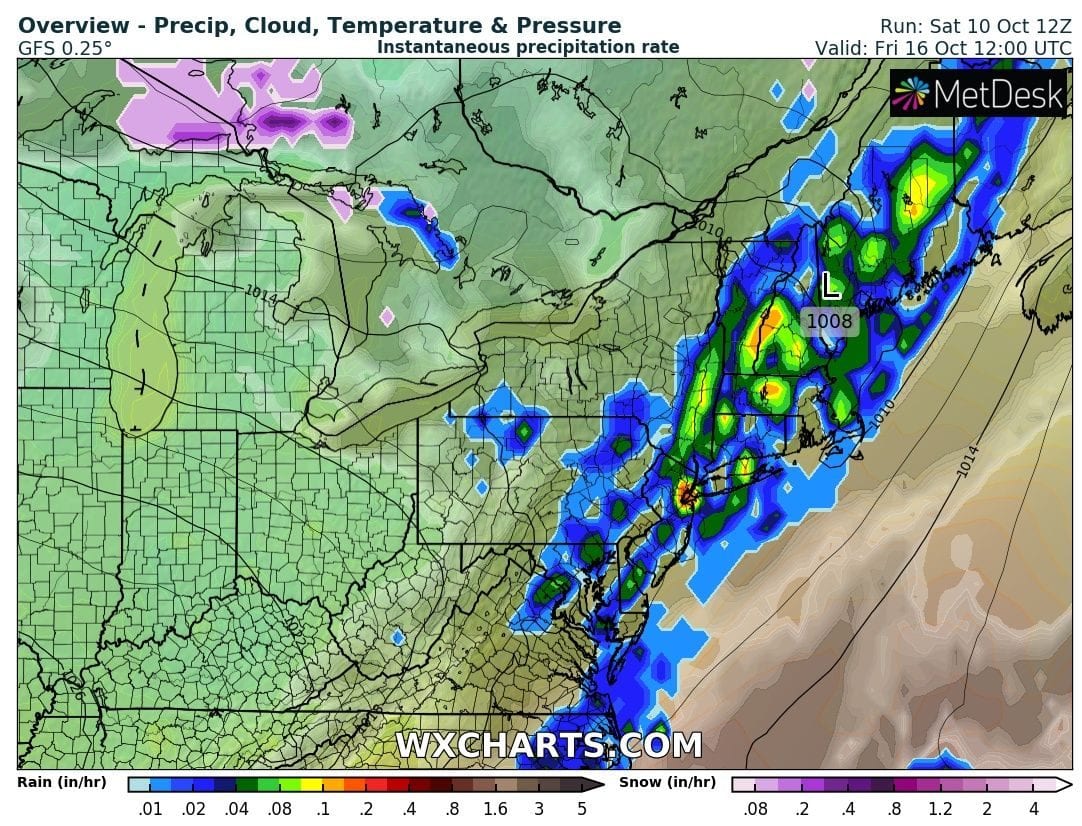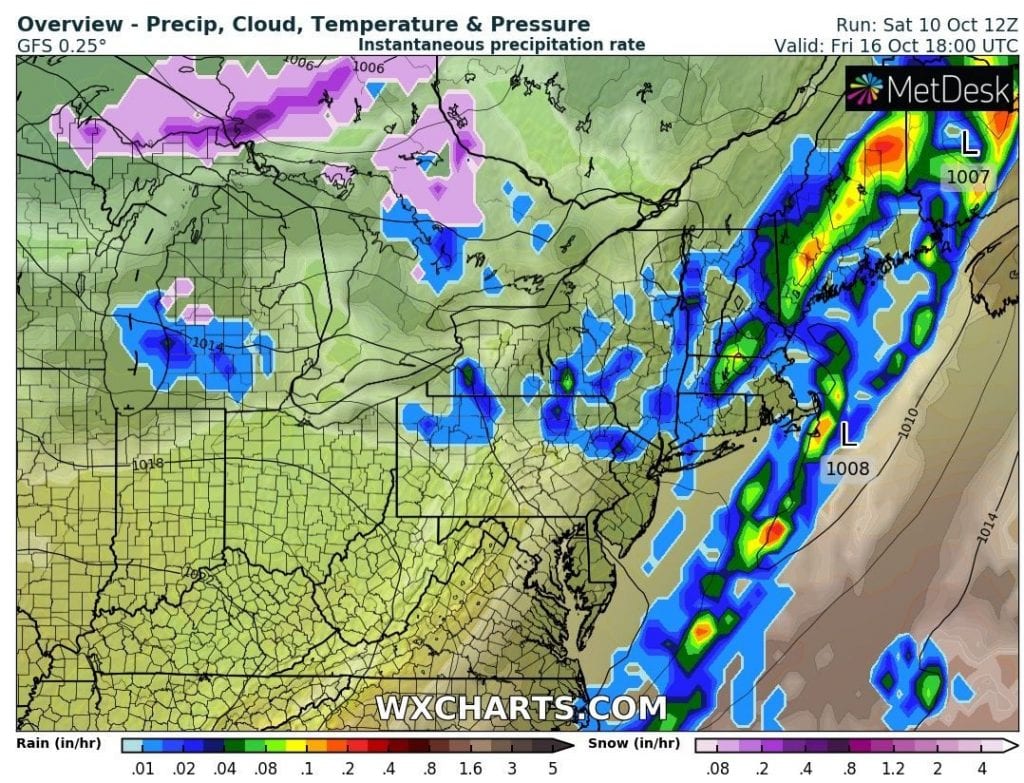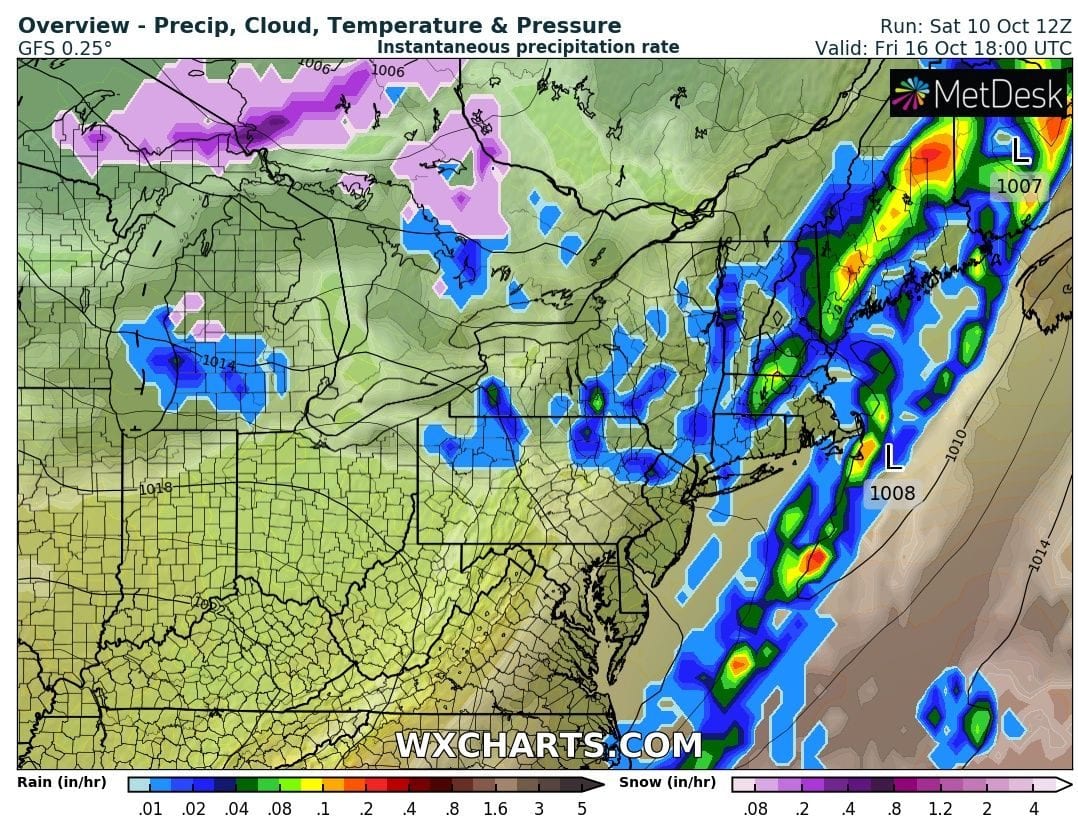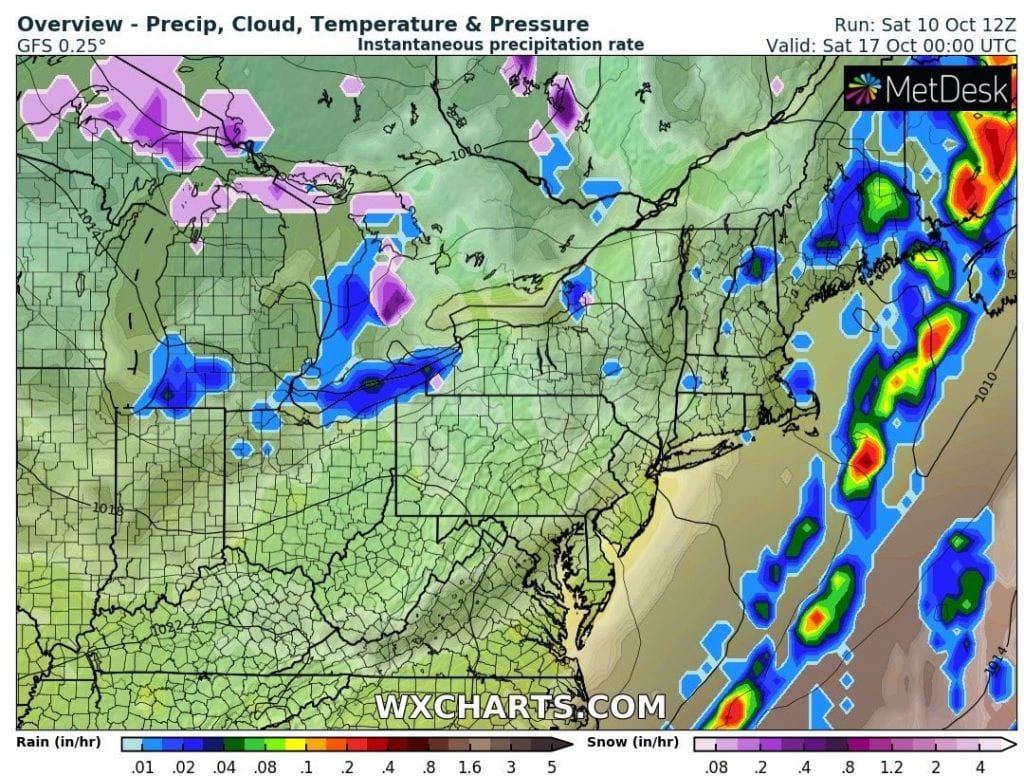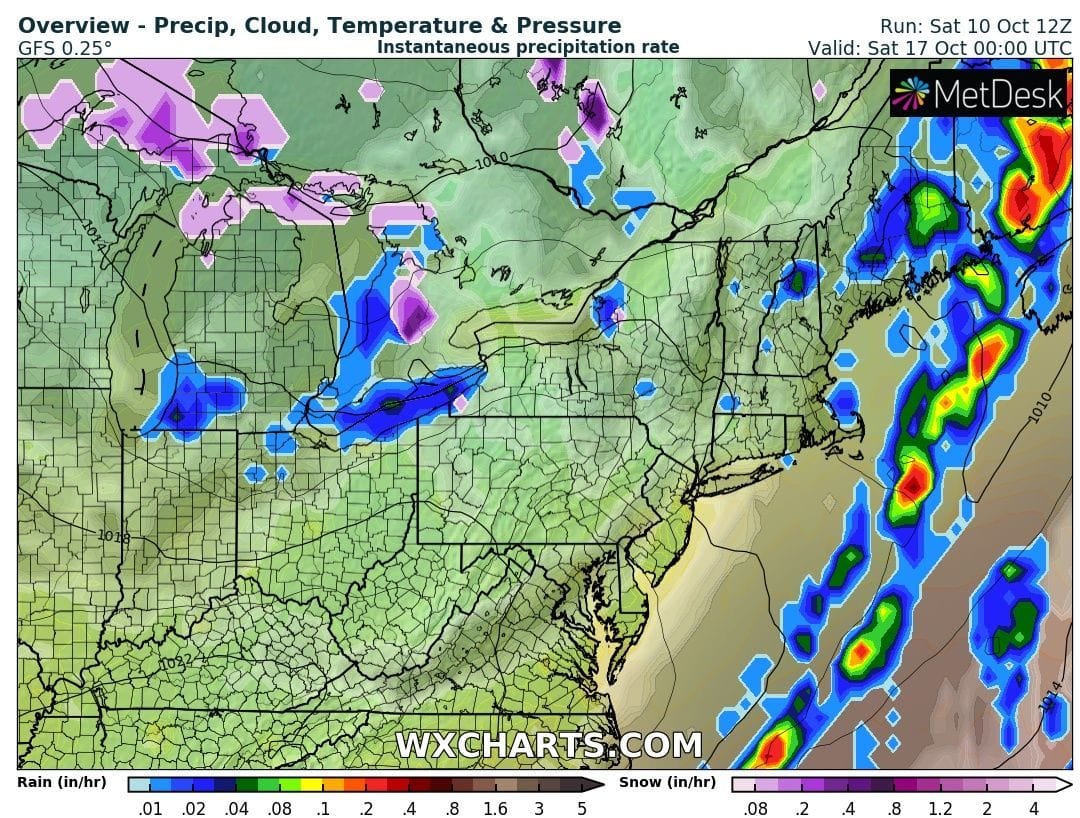 Saturday, 17.10.2020 – snow showers: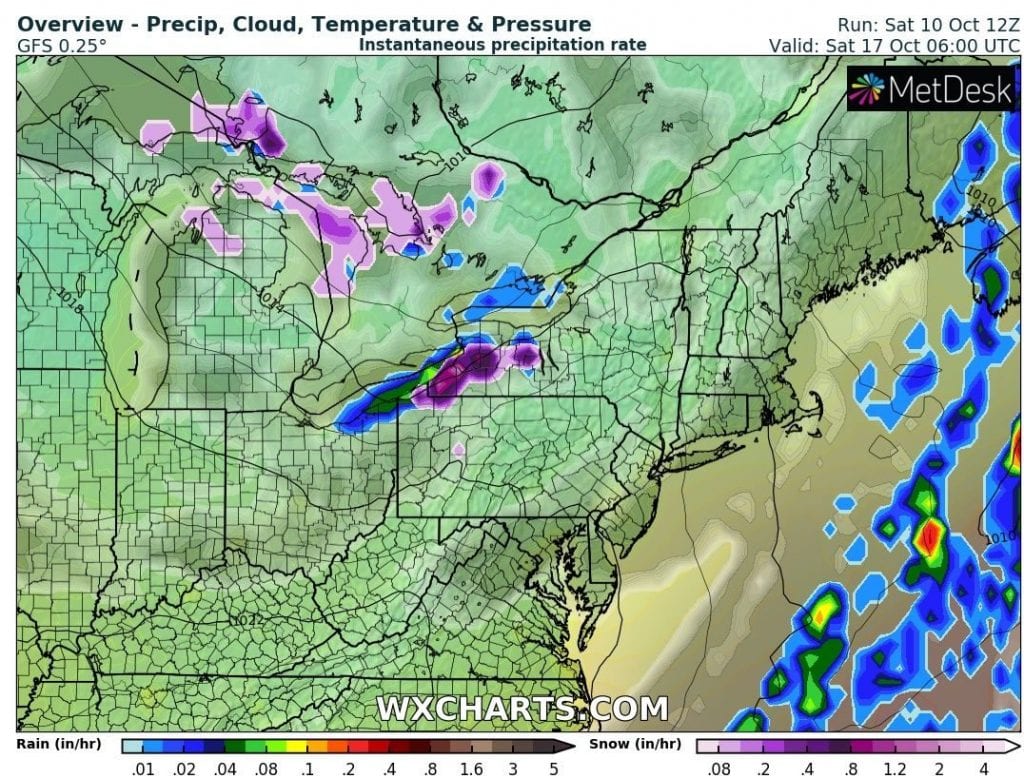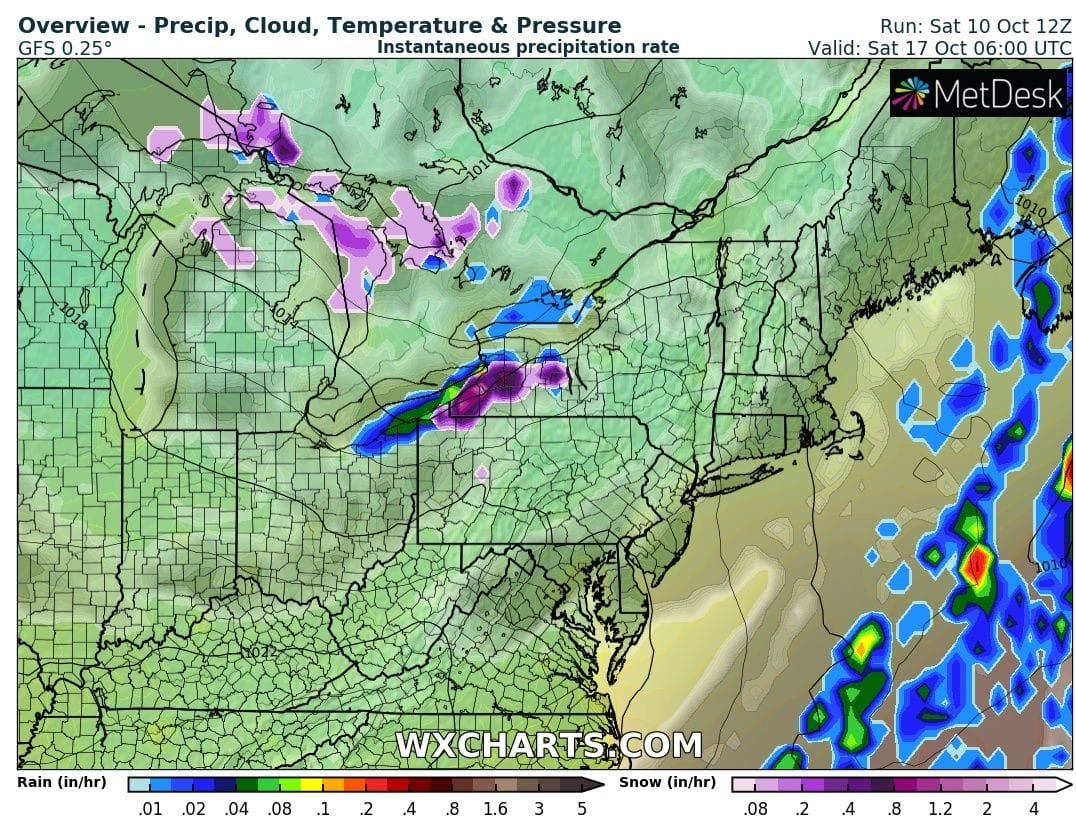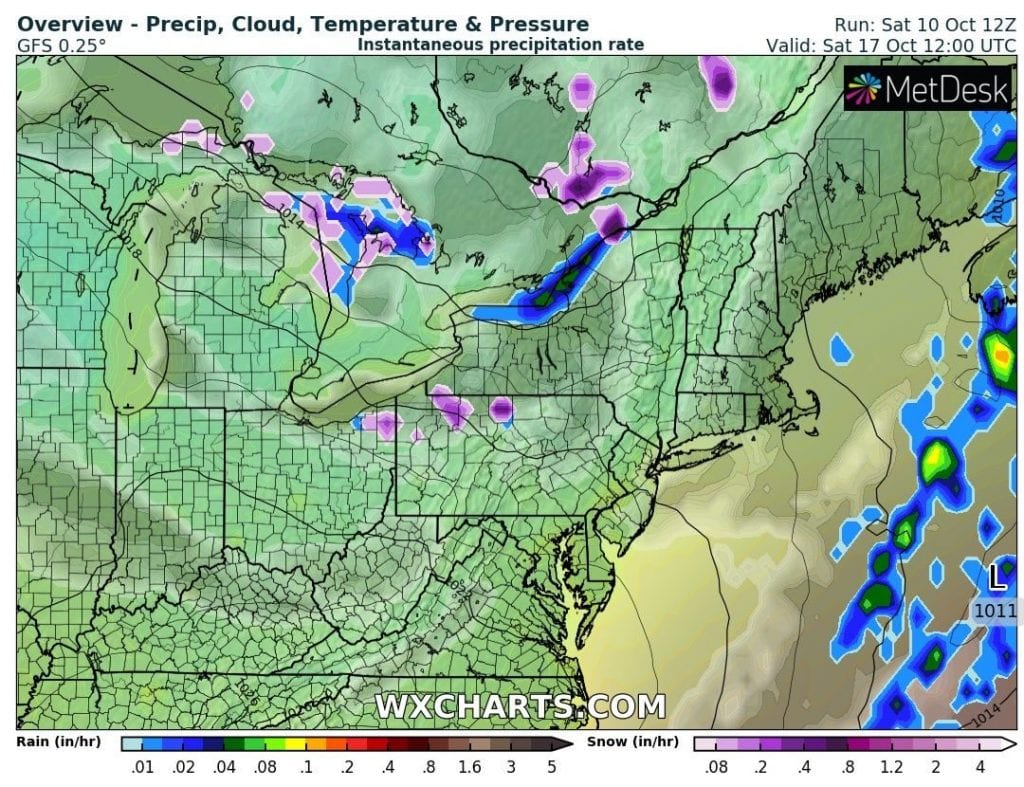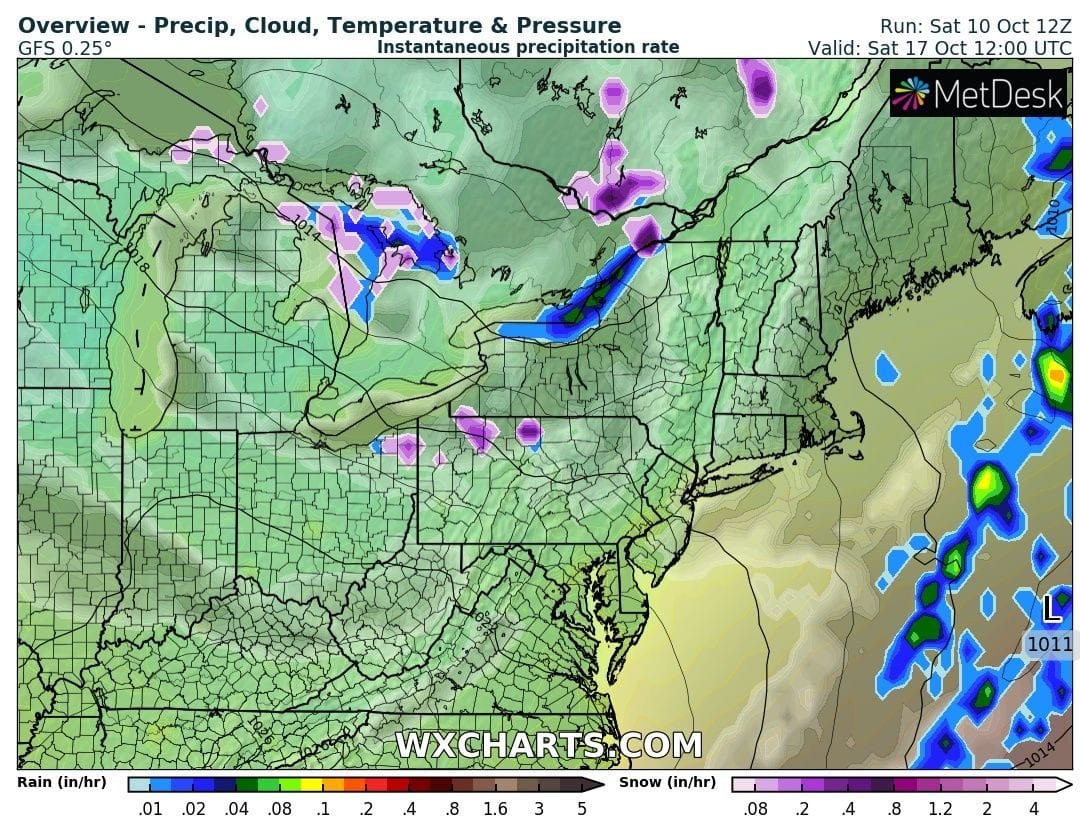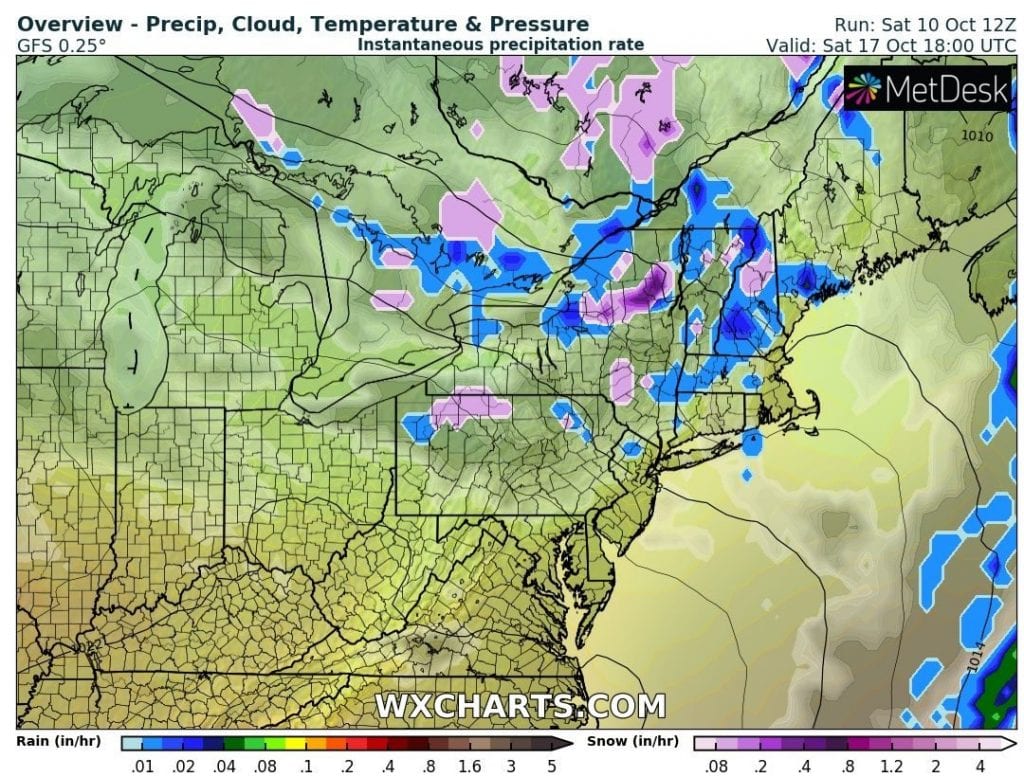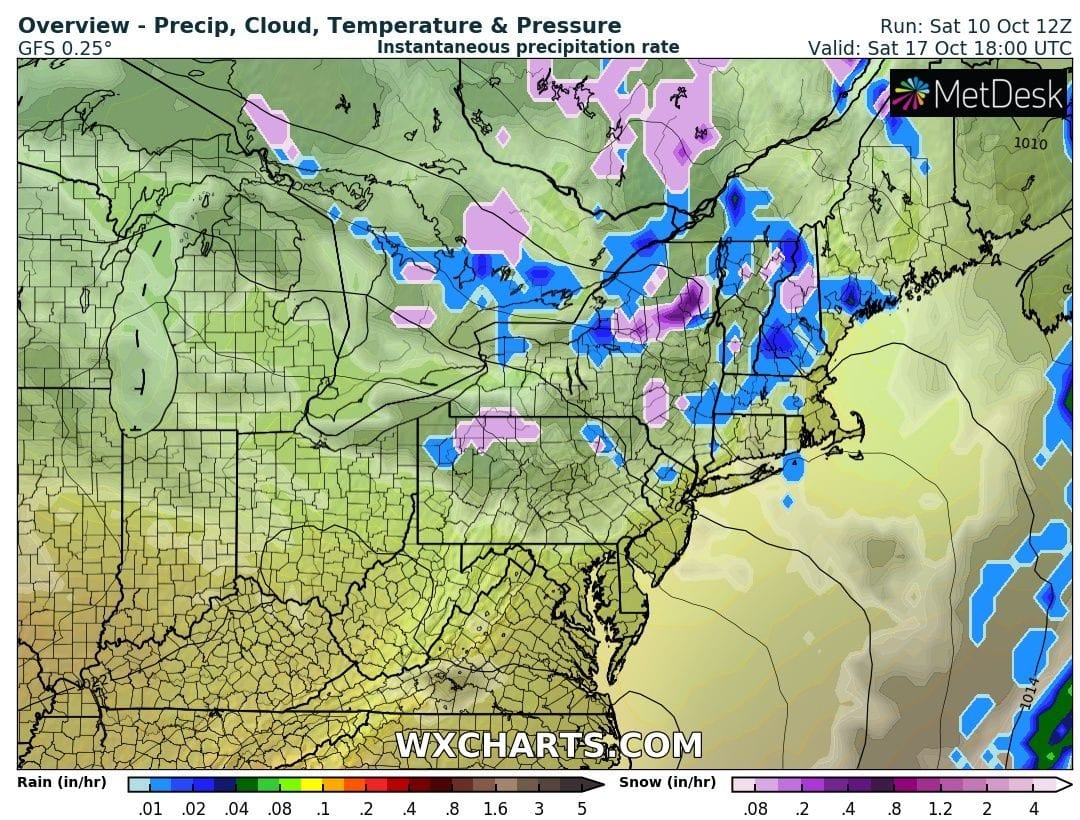 Accumulated precipitation and Peak Wind gust until Sunday, 18.10.2020: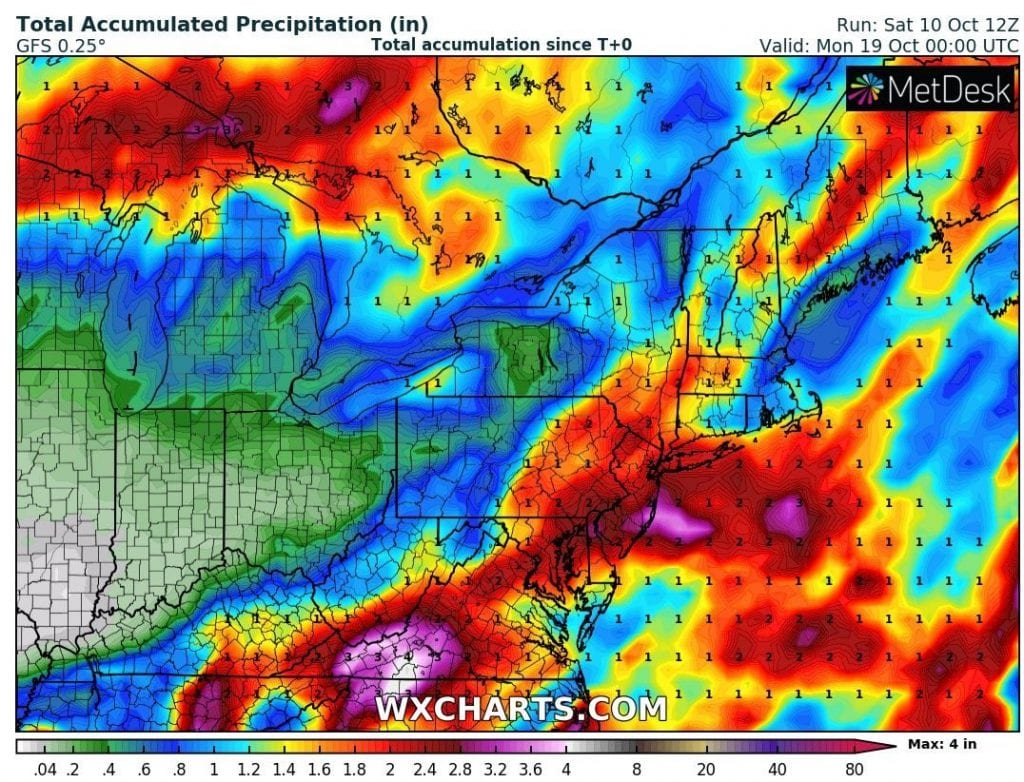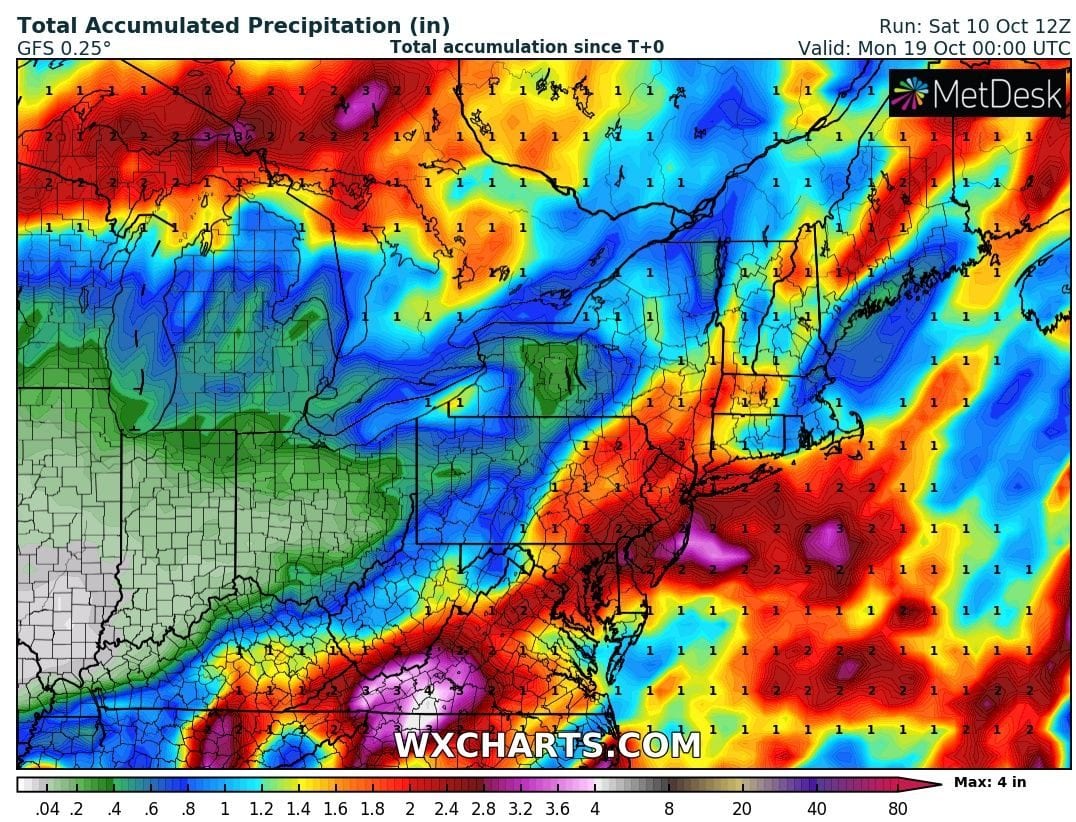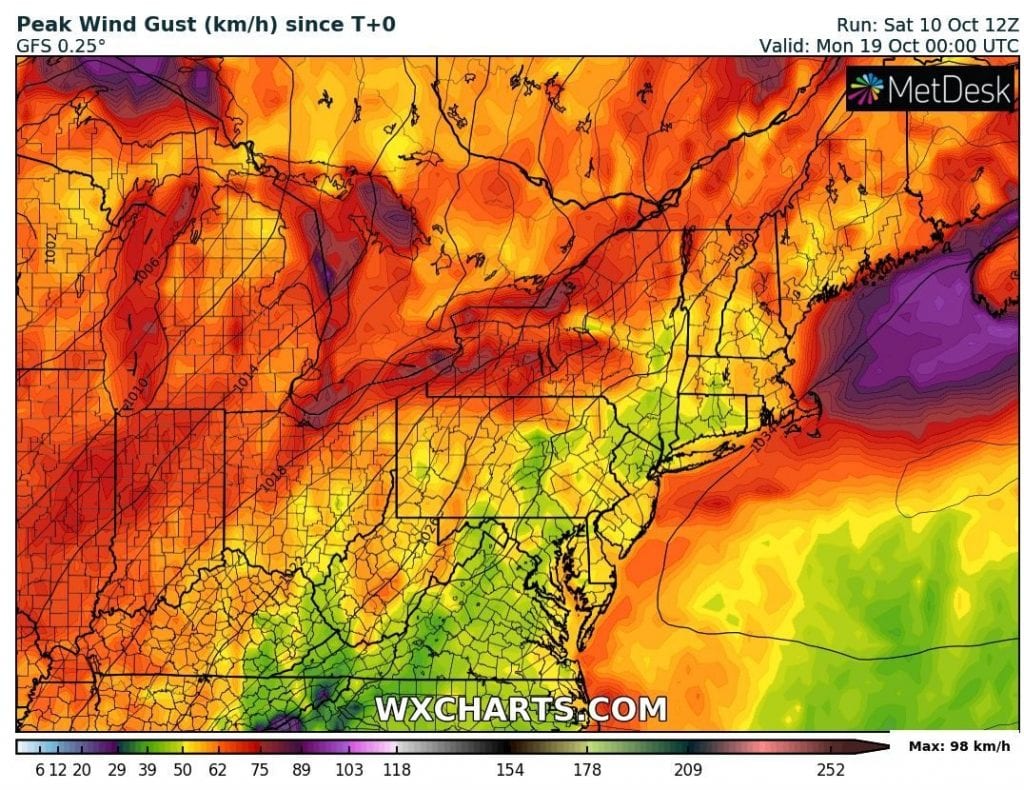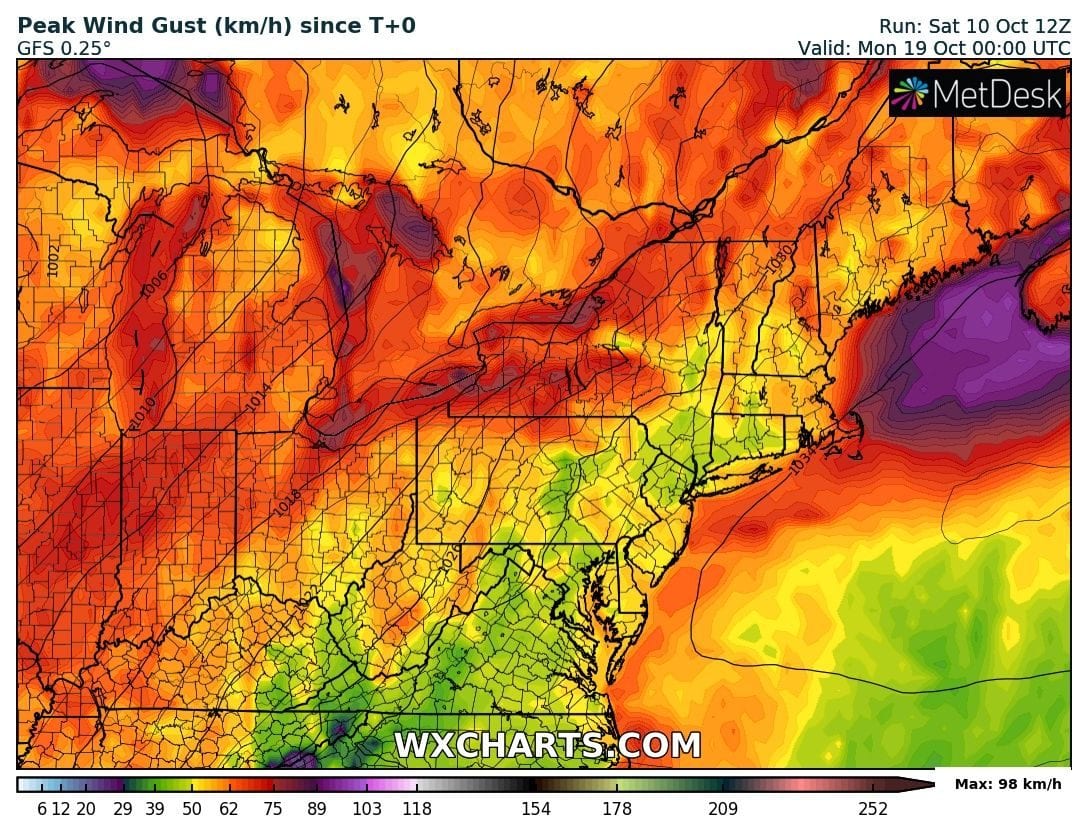 Minimum temperature and windchill at the weekend 17.-18.10.2020: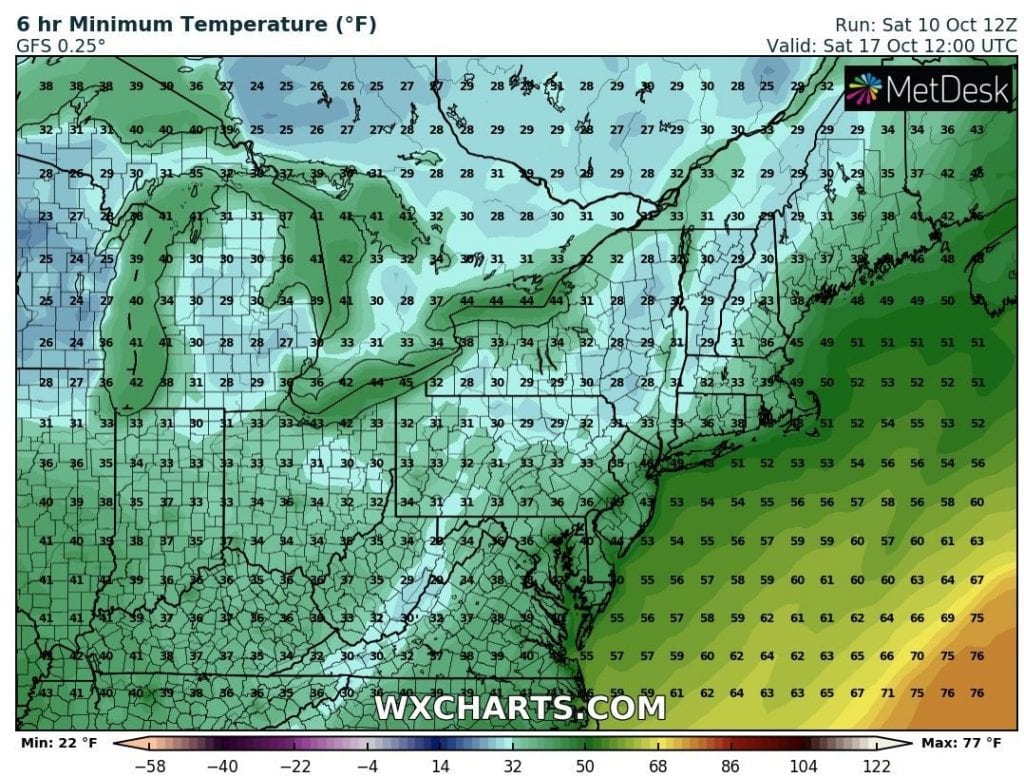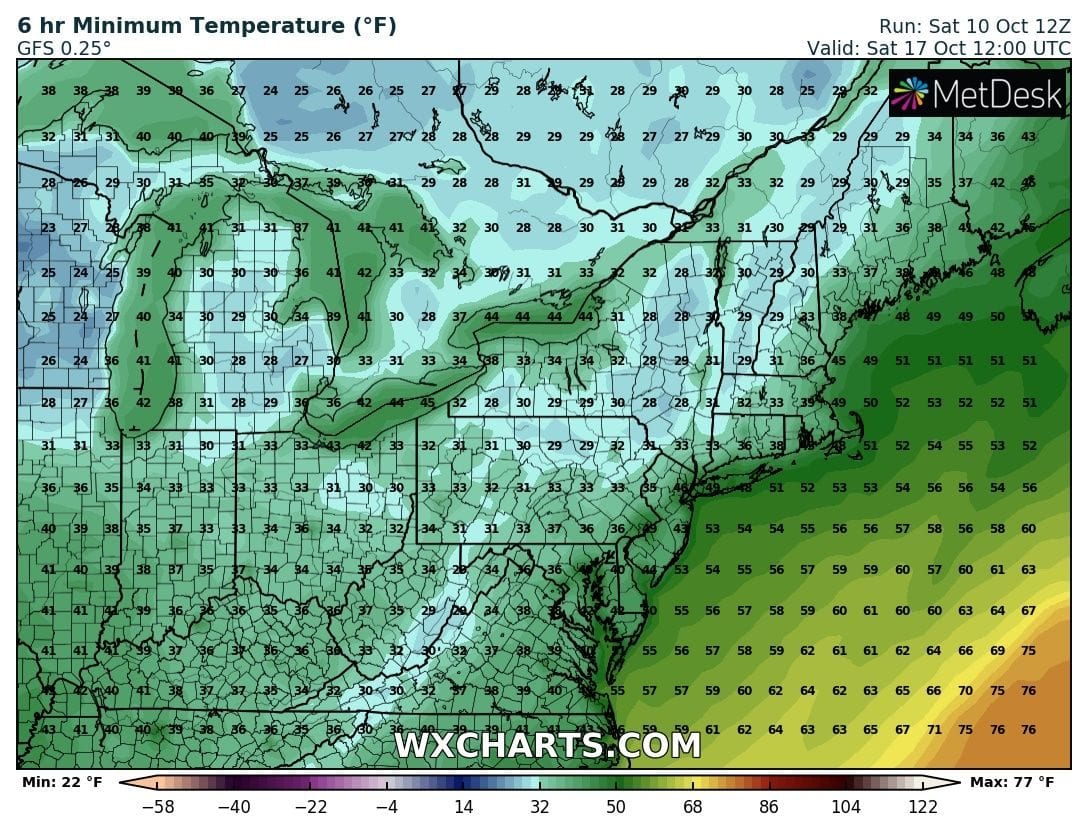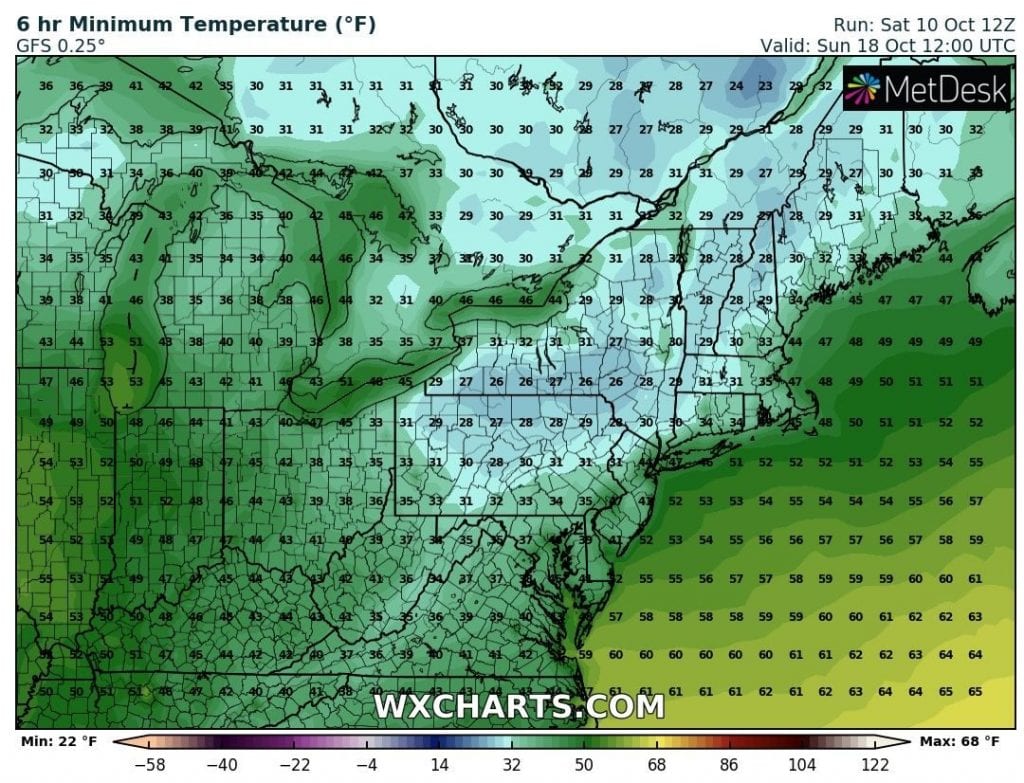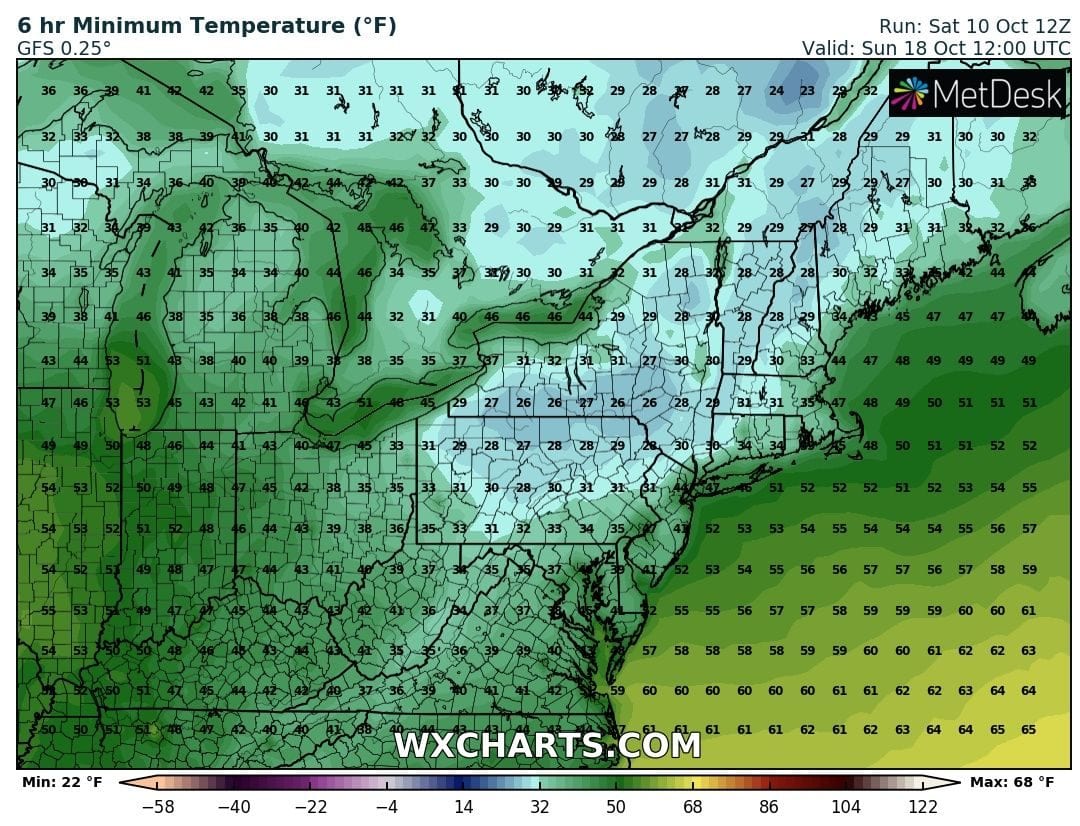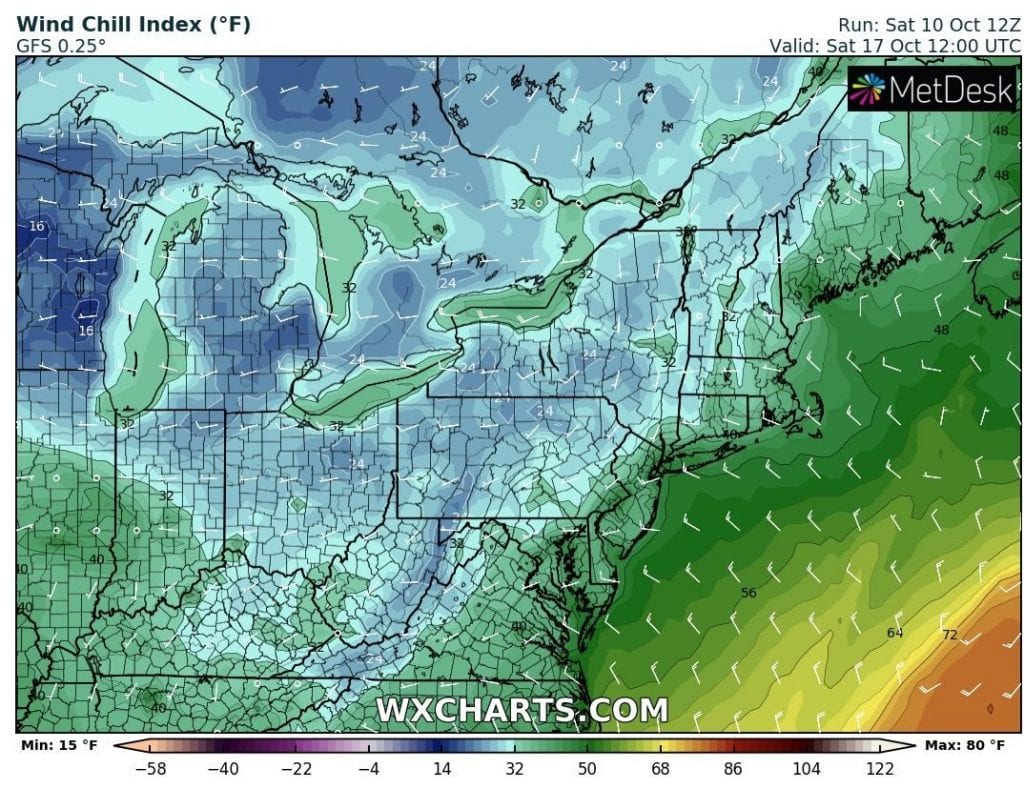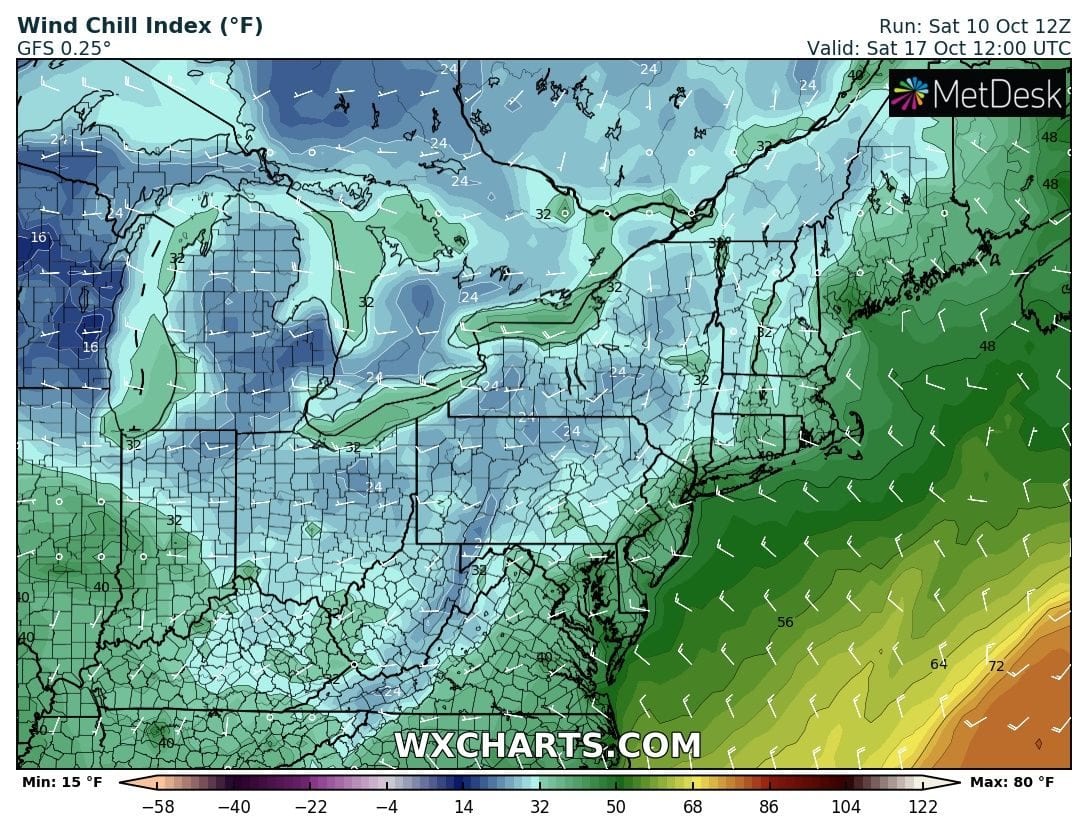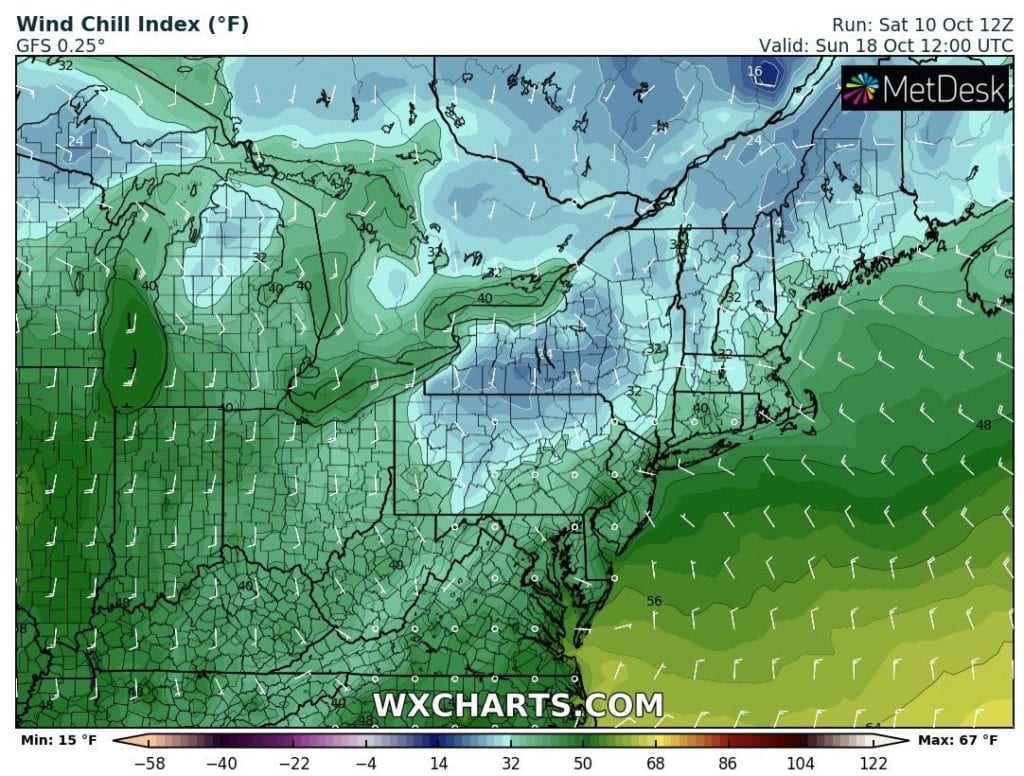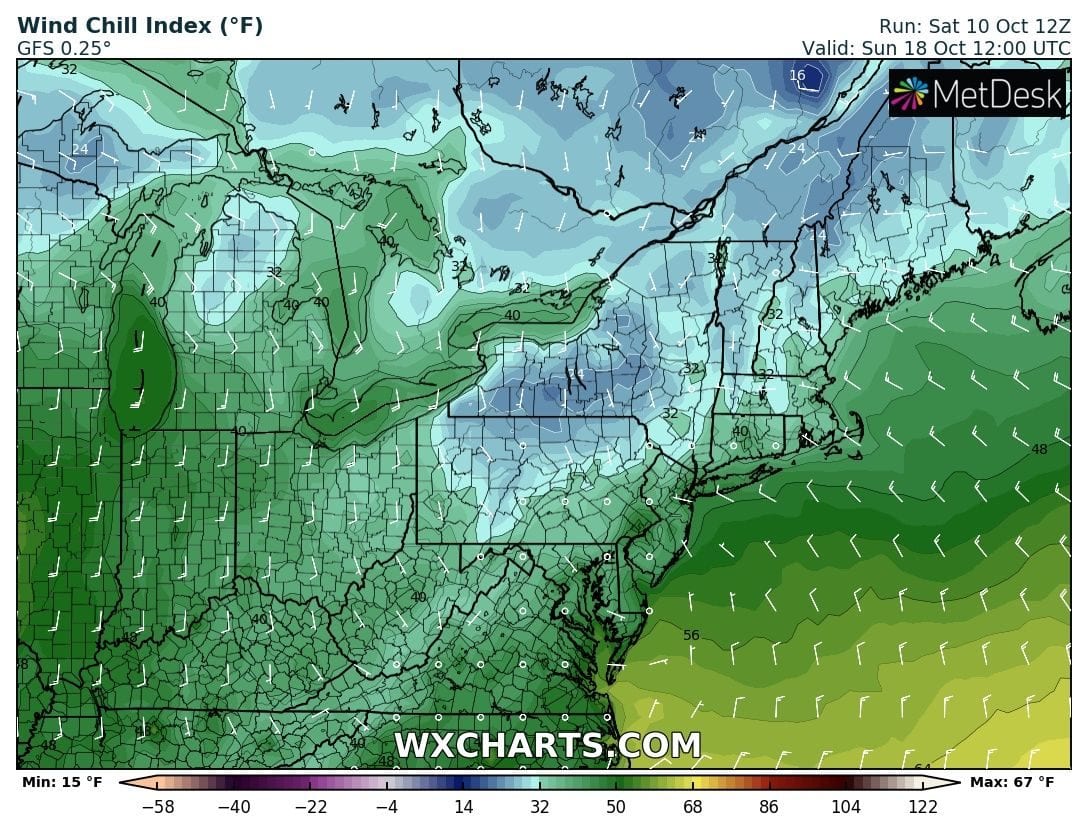 Read more: