Hurricane Delta in 2 seconds + the most powerful videos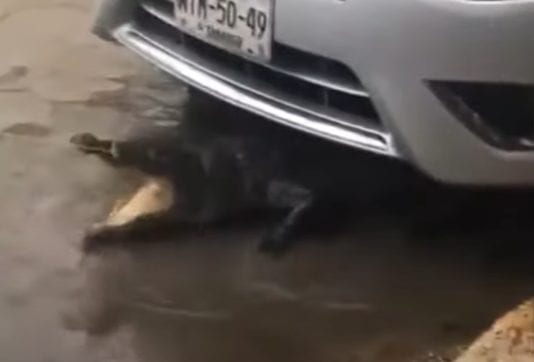 On Friday we informed, that Hurricane Delta has arrived to Louisiana and hit similar region than Hurricane Laura in August 2020 /https://mkweather.com/2020/10/09/delta-is-recorded-10th-storm-and-5th-hurricane-makes-landfall-in-us-it-became-lastly-in-1916-and-2005// (here is too a video with crocodiles in Mexico used such as title image).
"Delta hit Louisiana as a hurricane of Category 2, with sustained winds 165 km/h south of Cameron. 200 km from the coast however, the storm reached a level of major, Category 3 hurricane (sustained winds 193 km/h), therefore isn´t good its impact during the weekend underrate."
"After hurricane Laura, Delta is the second strongest hurricane, which hit US territory in 2020 during recorded Atlantic hurricane season. By entry over the territory of USA, 2 historic records were broken: Delta is 10th tropical storm and 5th hurricane makes landfall in US in one season, what became lastly in 1916 or 2005 respectively."
Now, when Delta has weakened to a tropical storm and continues on its way further northeastward, we can watch a videos from Louisiana, mainly coastal areas.
Hurricane 2 force winds with combination a severe rain has caused flooding and severe damages on property, such we can see on the videos.
We have tried to make a short shortcut (only 2 seconds unfortunately), with a terrifying noises of Delta.
Delta aims directly to New York region now and on its track over Tennessee and Kentucky to Northeast it can cause next floods, severe storms or tornadoes.
After hurricane Delta, powerful coldwave hit USA and Canada until 19. October /https://mkweather.com/2020/10/09/north-and-central-canada-hits-blizzard-11-14-october-usa-then-floods-extreme-cold-arctic-air-until-19-10//.
Short terrifying noises:
The most powerful videos of Hurricane Delta (9.-10. October 2020):
Read more: