New York City: Summer in November, 76°F / +24,4°C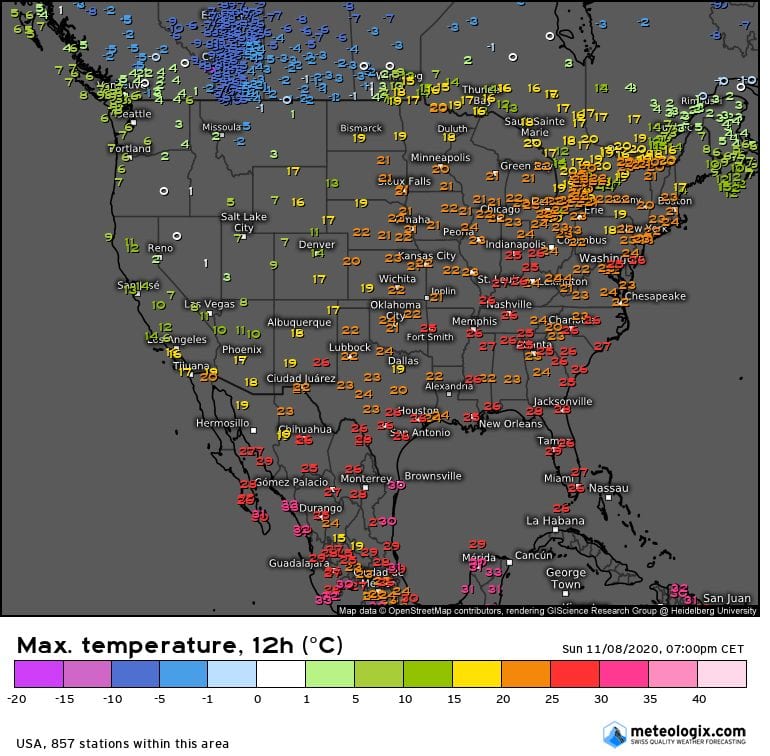 Indian summer has shifted from northern and central parts of the USA above Northeast, Midwest and Mid-Atlantic, with almost summer temperatures in traditionally colder regions.
New York City, with average November temperature maximum only 53.8°C / 12,1°C has experienced on Saturday with almost summer day with maximum of 76°F / 24,4°C (22°F / 12°C above November temperature average).
Temperatures above 68°F / 20°C were reached in New York City during last 4 days (Wednesday – Saturday, 4.-7. November and are expected minimally during the next 4 days, until Wednesday, 11. November). New York therefore should enjoy 8-day extremely warm late-autumn period.
"November heatwave" has arrived from Midwest – in North Platte in Nebraska has been measured tropical 87.1°F / +30,6°C /https://mkweather.com/2020/11/07/tropical-indian-summer-in-november-north-platte-in-nebraska-306c-87-1f// on Saturday, 7. November and series of extremely warm weather occurred in Great Lakes area, northern parts of Northeast and southeastern Canada, too.
According to the newest forecast, in 2020 won´t be so warm such these days in Northeast already, but warm weather will stay in the region until 16. November, with T850 hPa positive temperature anomalies.
In western, central and northern USA, blizzard and freezing conditions were on Mkweather on Saturday forecasted /https://mkweather.com/2020/11/08/western-and-northern-usa-with-next-blizzard-temperatures-up-to-15f-26c-on-thursday-12-november// – this forecast hasn´t been changed a lot, with powerful blizzard conditions mainly from east Washington state to North Dakota (the heaviest snowfall in Idaho and Montana). Snow at the weekend already has appeared in higher elevated parts of California, too, e.g. in Big Bear Lake.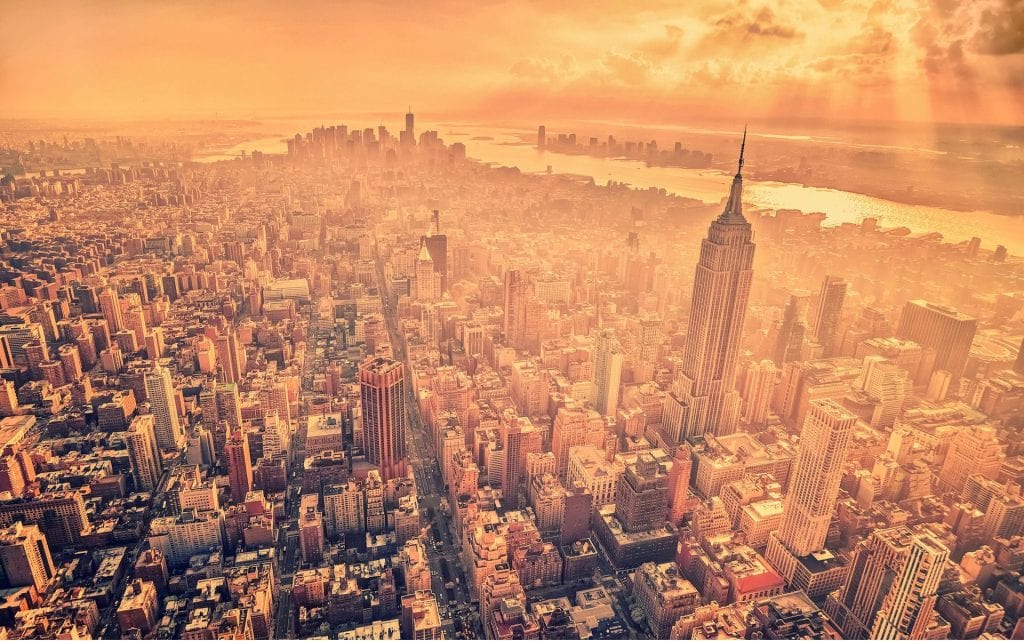 Maximum temperatures in the USA on Saturday, 7. November 2020 /meteologix.com:
Warm weather in Northeast stays until 16. November 2020 – Temperature in 850 hPa anomaly /wetterzentrale.de: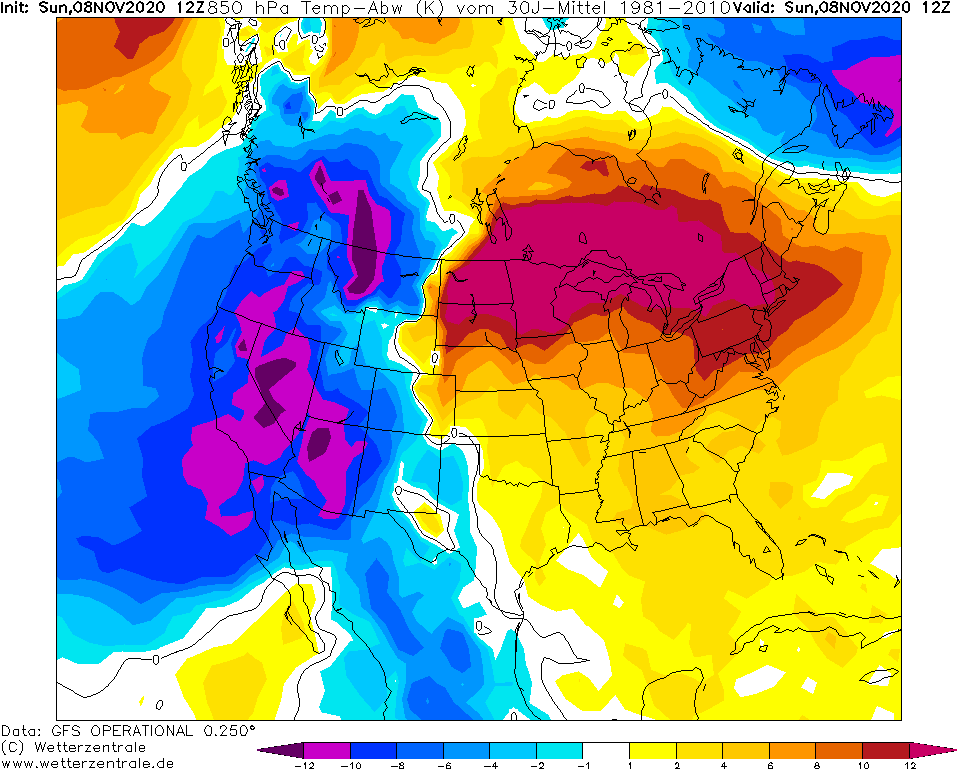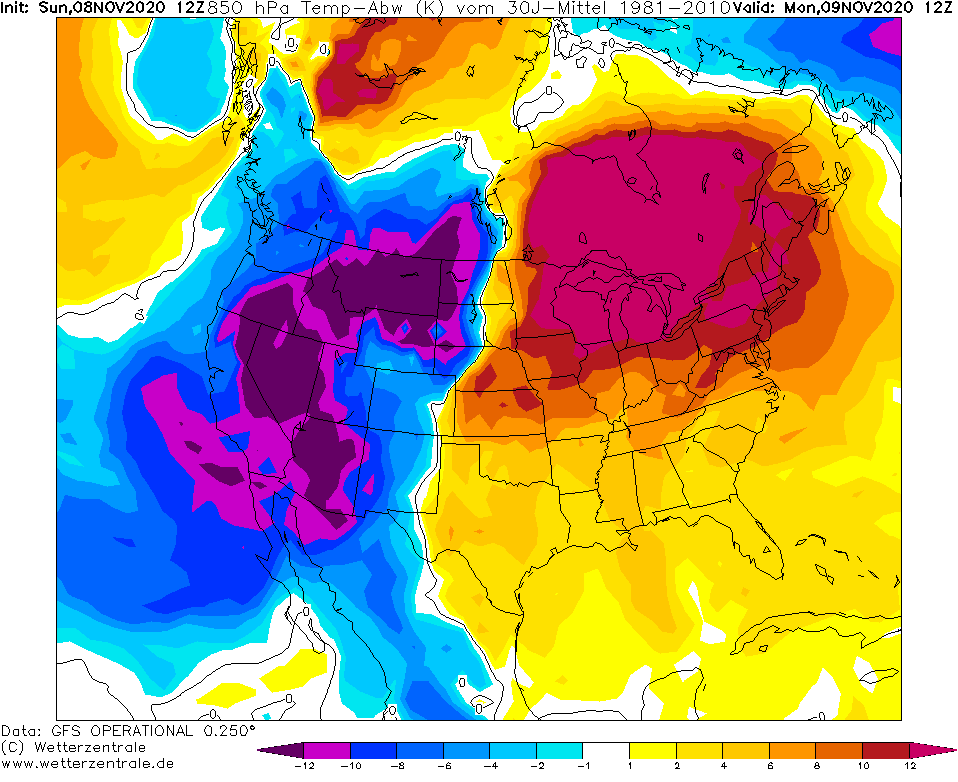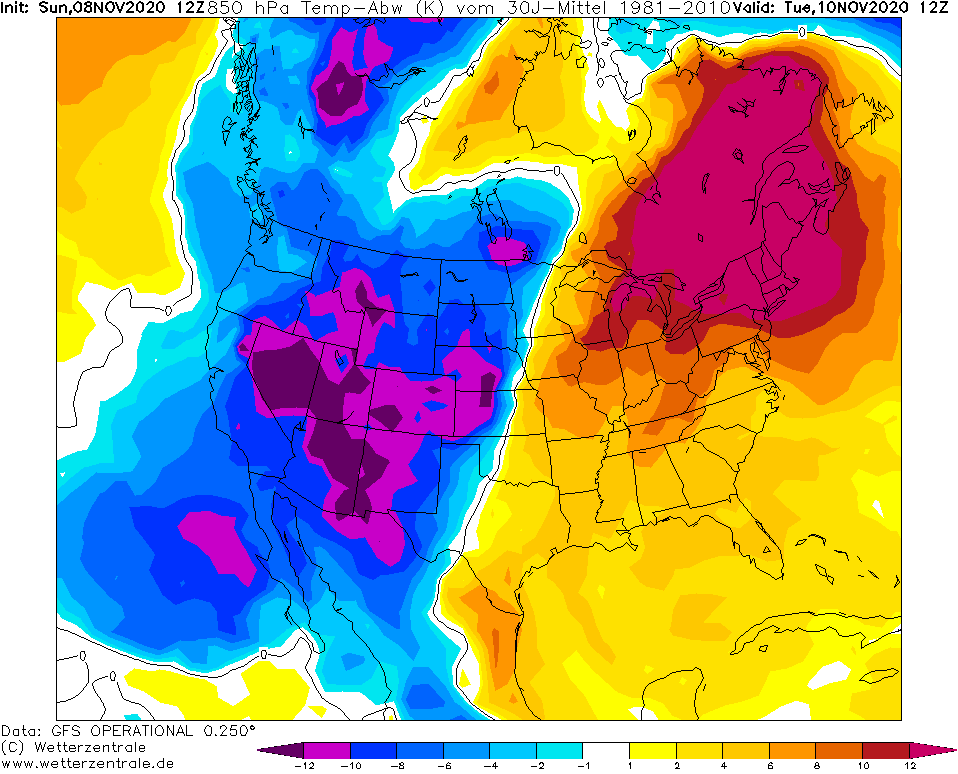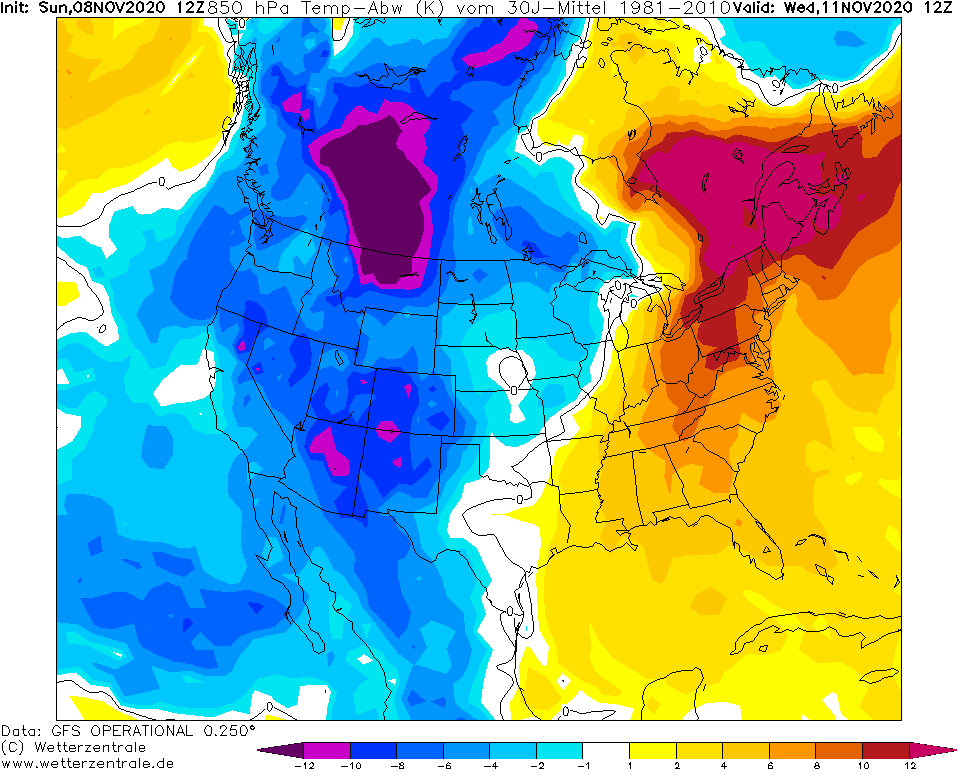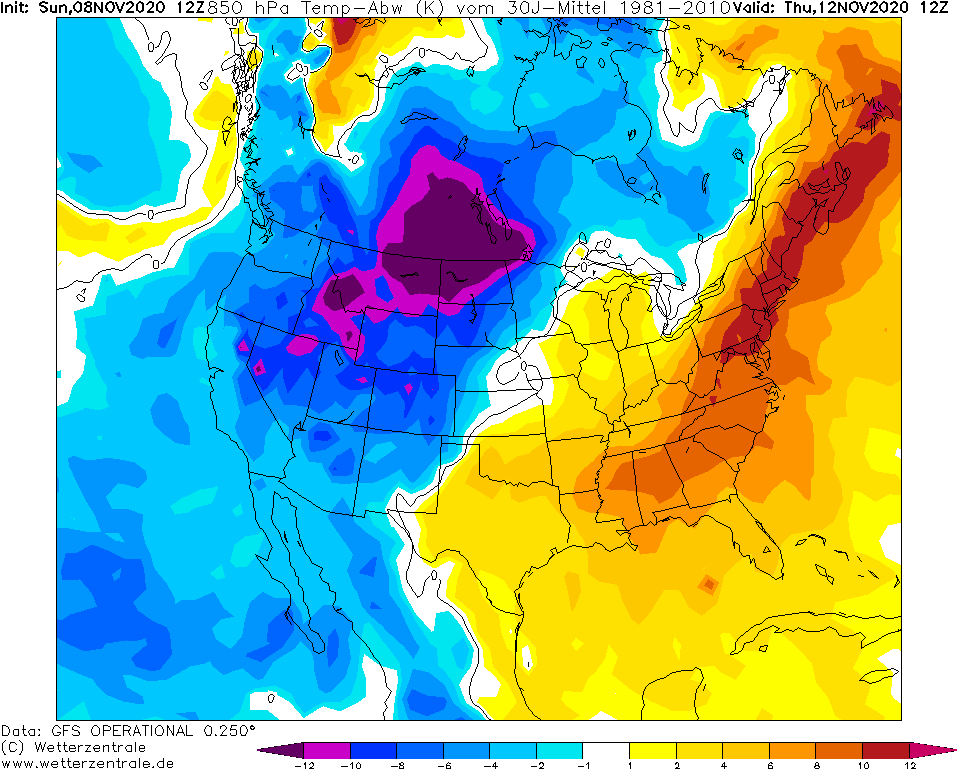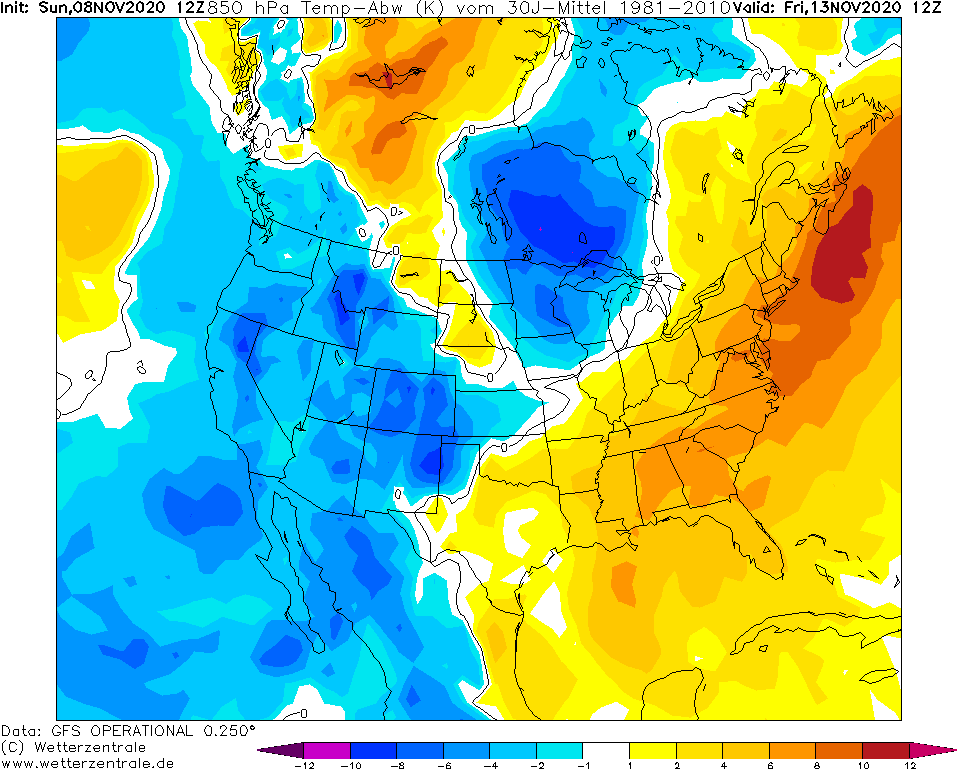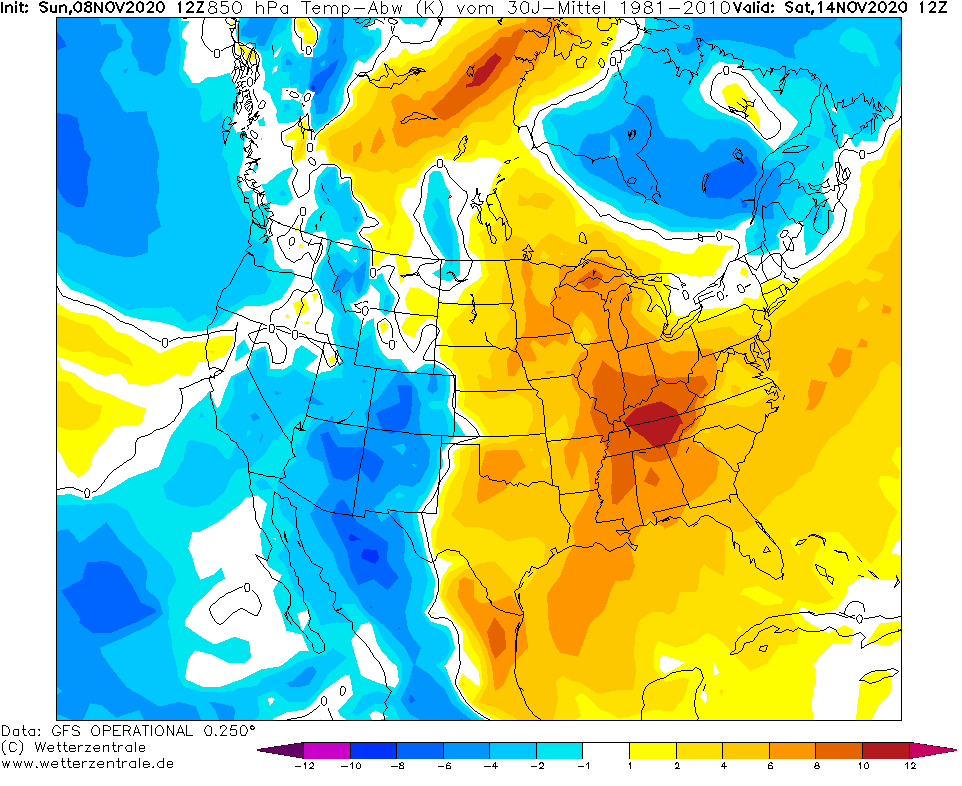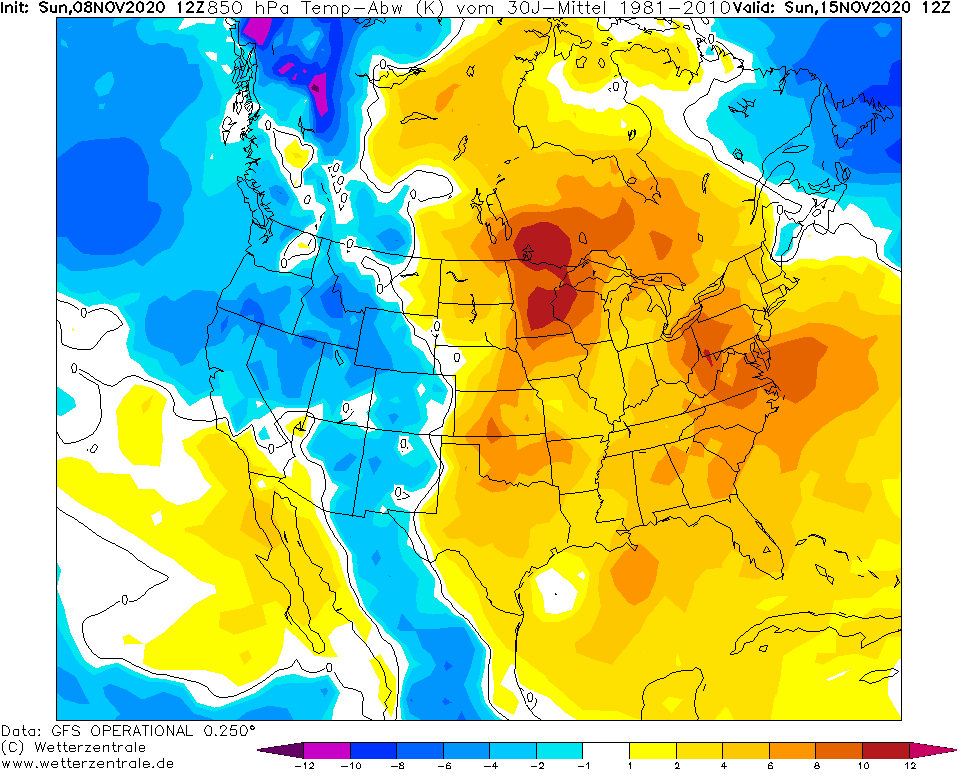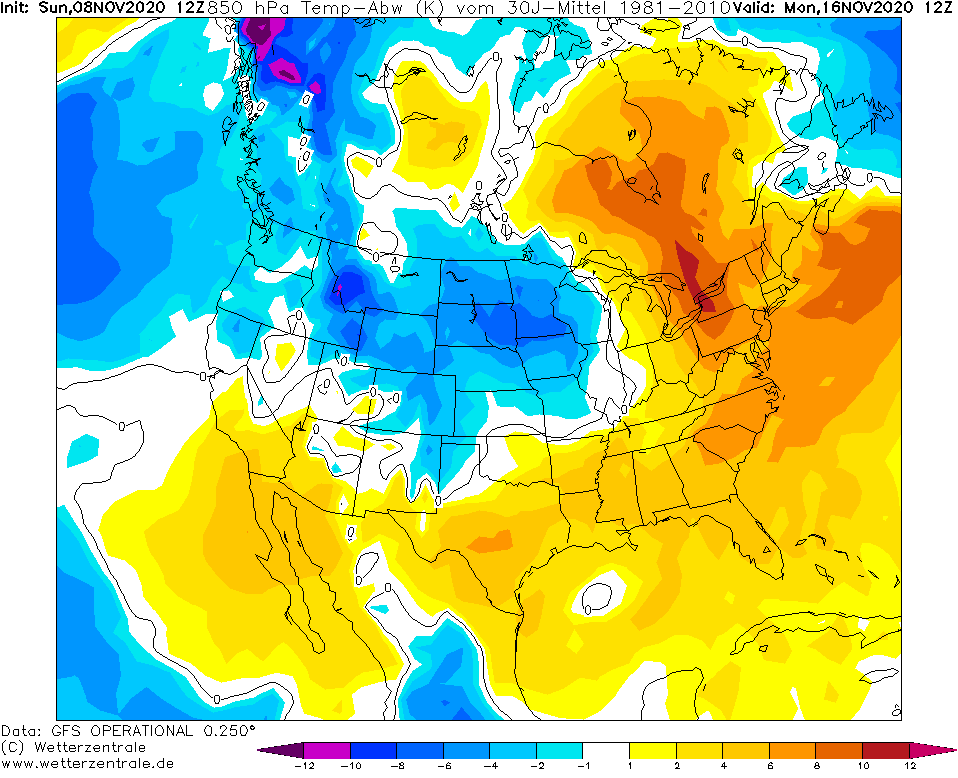 Read more: