On Thursday, 27. May 2021, New Zealand's coldest May temperature since 2001 was measured in Tara Hills, Otago, 466 MASL - only -10,8°C.
In Dunedin, metropolitan city in Southern Island, -8,8°C was measured, what is the lowest May temperature since records began in 1972.
In Middlemarch, 213 MASL, only -10,1°C was measured.
After extremely cold morning is coming from northeast above New Zealand a big surprise - a very big pressure low brining extreme rainfall in Southern Island.
In usually dry part of New Zealand, WeatherWatch.co.nz is forecasting 250 to 300mm at the peak of the rain area, during only a 48 hour period on 30.-31. May 2021.
Before extreme rainfall event, 3rd level warnings is valid and in Canterbury region, serious risk of floods is forecasted.
According to NIWA Weather, the atmospheric river of moisture headed for Canterbury can be linked back to the Solomon Islands and Fiji — some 4000 km from New Zealand!
It appears, that extreme coldwave during Antarctic blob will be in next hours quickly alternated by tropical wave of heat and moisture.
The end of Autumn 2021 and the start of Winter 2021 in New Zealand is therefore bringing very interesting (but damaging) weather to watch.
The next Antarctic blob is forecasted for Southern Island between 4.-5. June 2021, but from 8.-9. June 2021, extreme coldwave is possible, with anomalously cold Antarctic air, above South Island with -8°C in 850 hPa, snowing, severe frosts and new temperature records.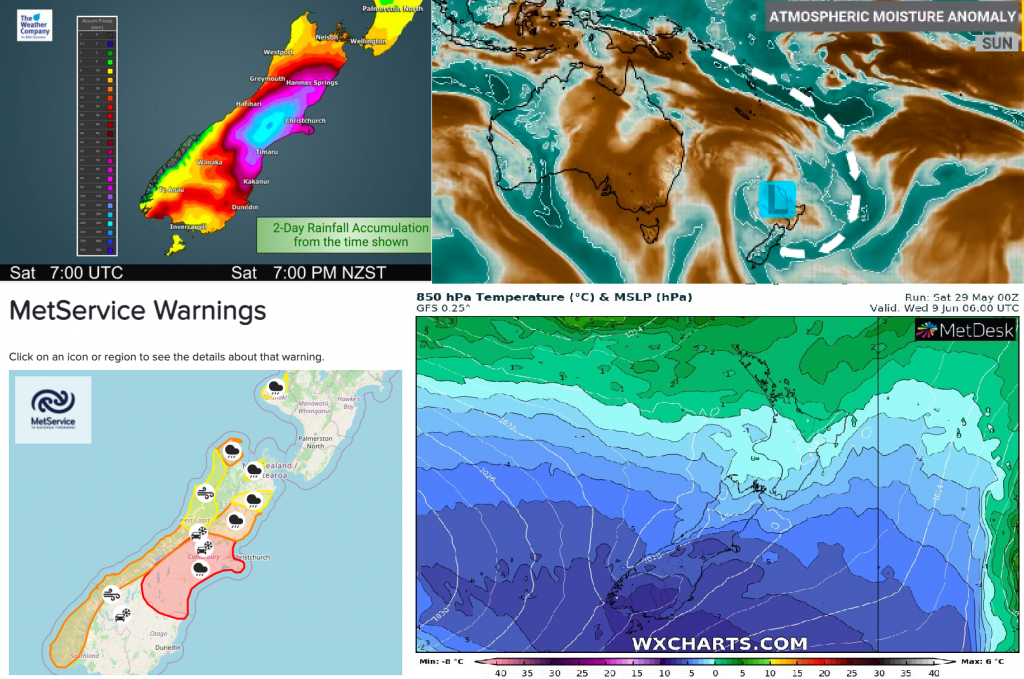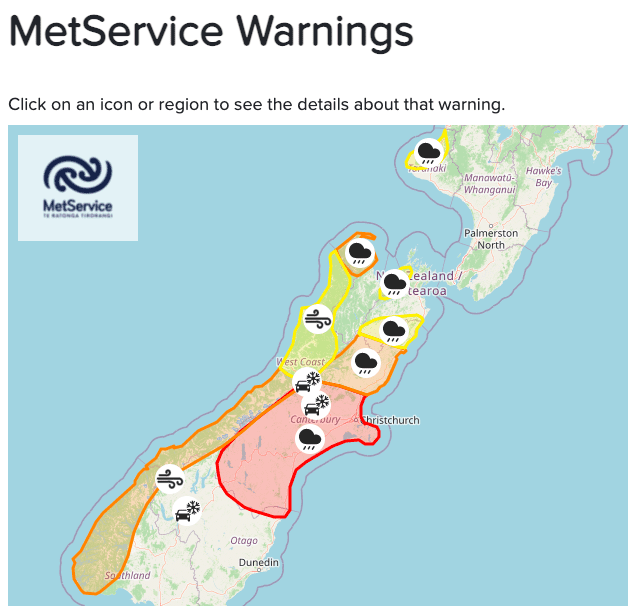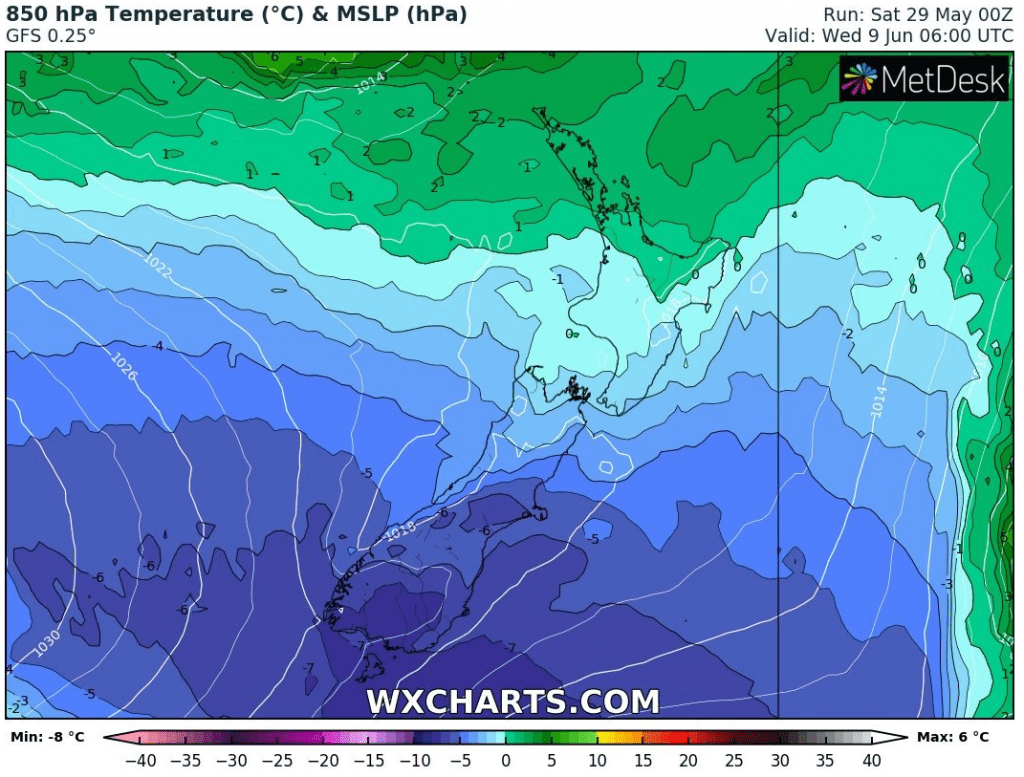 (Visited 9 times, 1 visits today)