+30°C in Benelux, Germany and France and then severe storms already around Friday?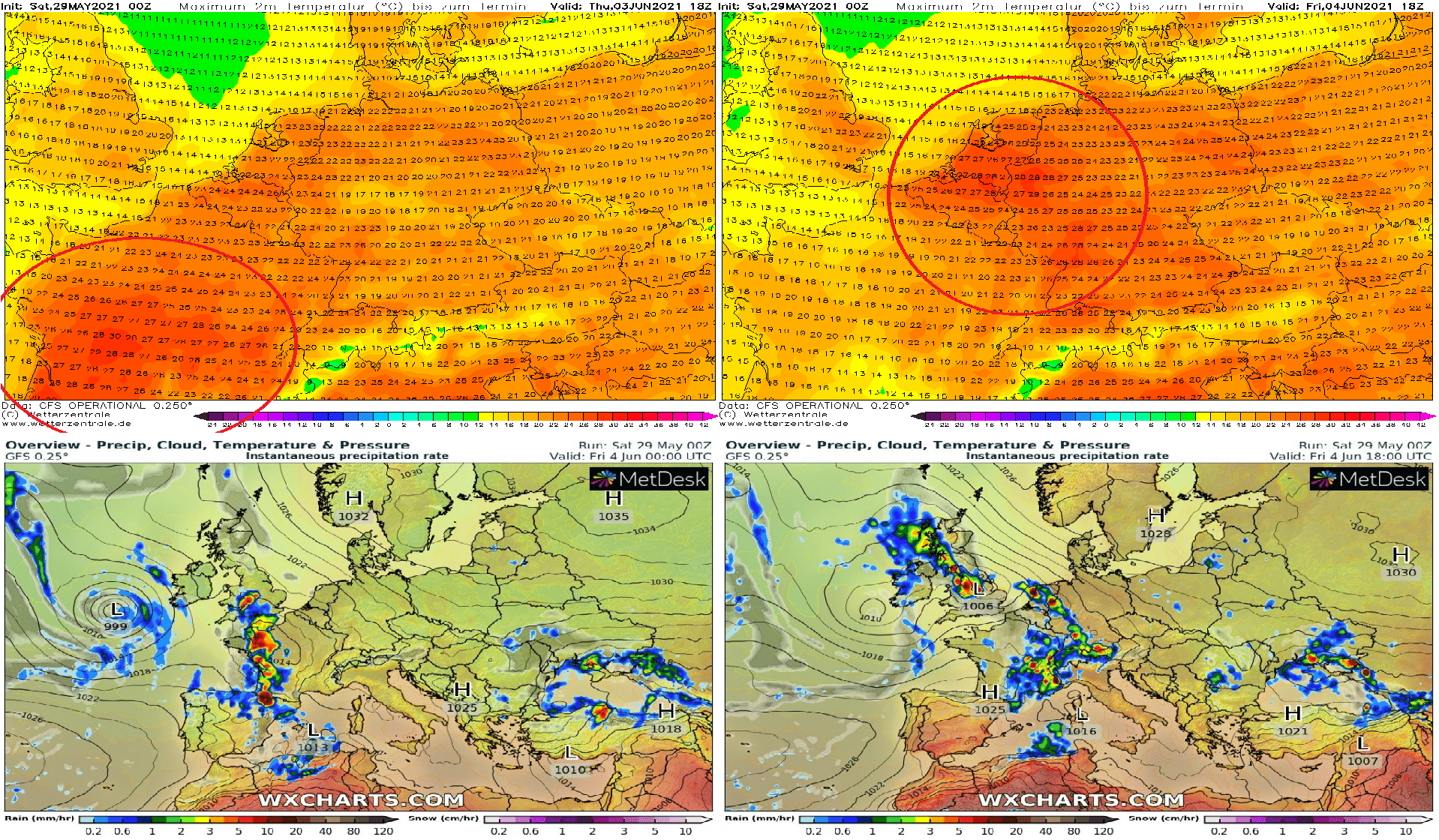 The first heatwave of Summer 2021 should arrive already around Thursday – Friday, 3.-4. June 2021 into France, Benelux ang Germany, where temperatures above +30°C are already expected.
However, short heatwave should be replaced by transition of very powerful cold front with severe storms – mainly in northern Spain, France, the UK, Benelux, Germany, northern Italy, Switzerland and Austria.
Temperatures above +30°C for East-Central Europe haven´t been outputted yet, but before an arrival of cold front, in all central Europe is expected warm summer weather, with maximum temperatures +25/+29°C, in Germany and Benelux locally up to +31°C, in France up to +33°C.
After transition of cold front should significantly cool down – while on Friday, 4. June, should western Germany report above +30°C, yet, on Saturday, 5. June it should be only +10°C near heavy rains, winds, or even hails and rare tornadoes.
Colder weather should persist in central Europe until Monday, 7. June 2021 and then, until 15. June, summer days, with maximum temperatures above +25°C are expected to return.
Still is here a possibility, that tropical days, above +30°C will occur in continental Europe during the second week of June 2021 (or between 8.-15. June 2021).
So severe storms such as around 3.-5. June 2021 aren´t for now until 15. June 2021 for Europe forecasted.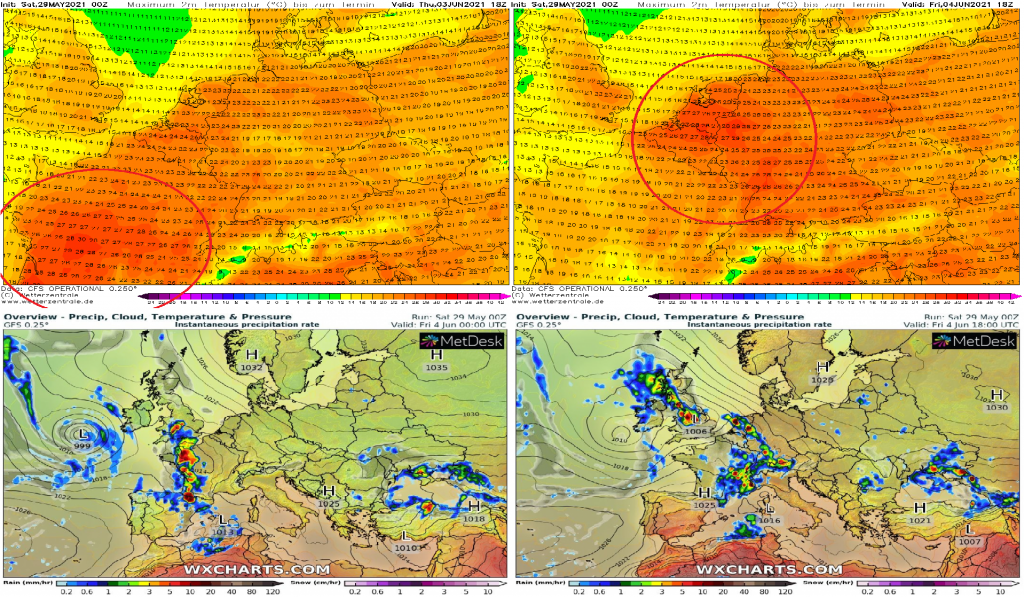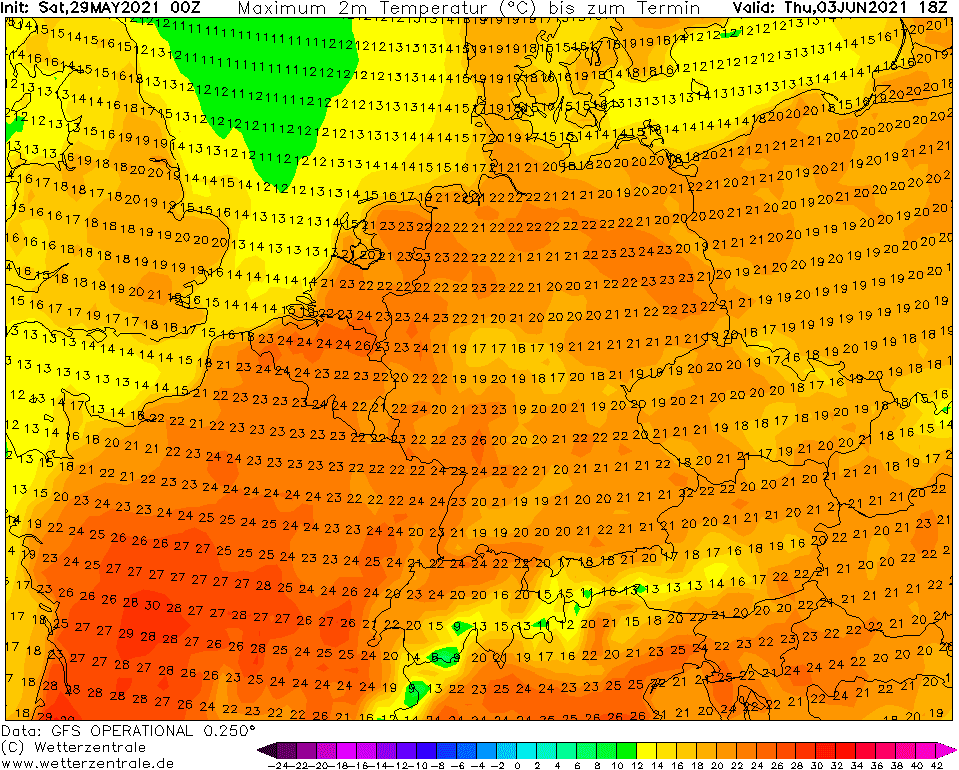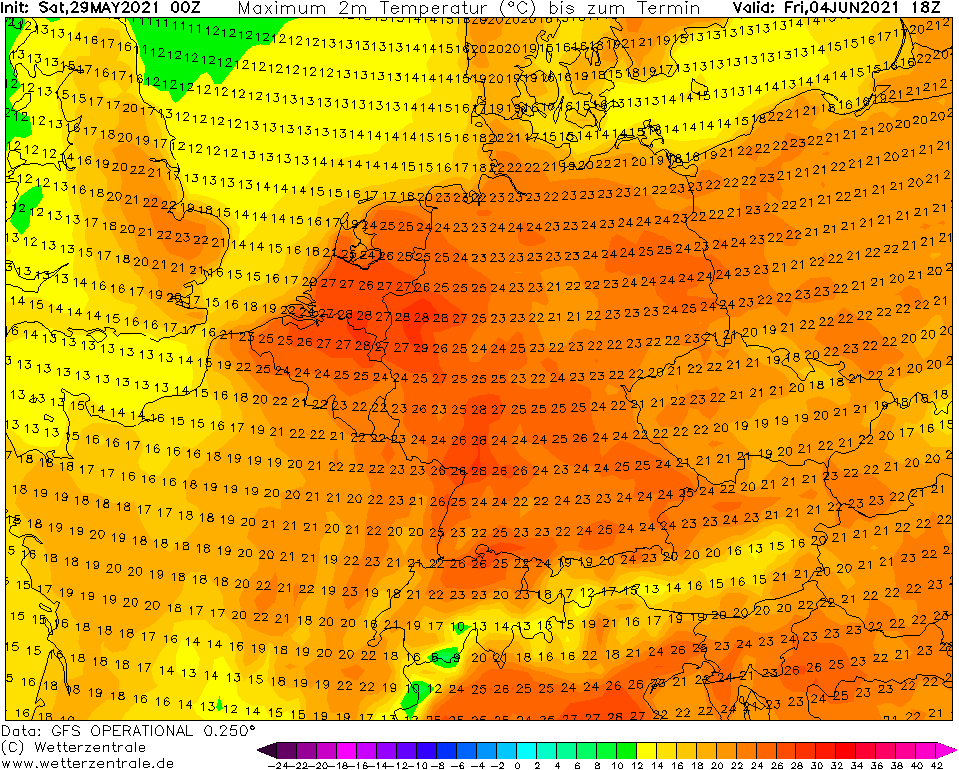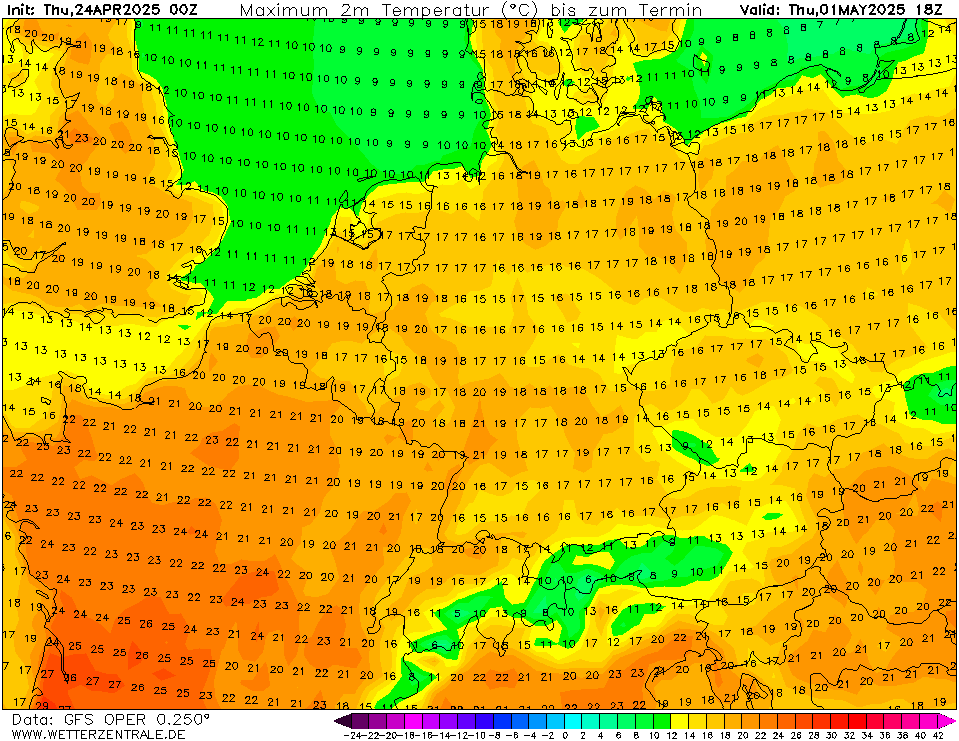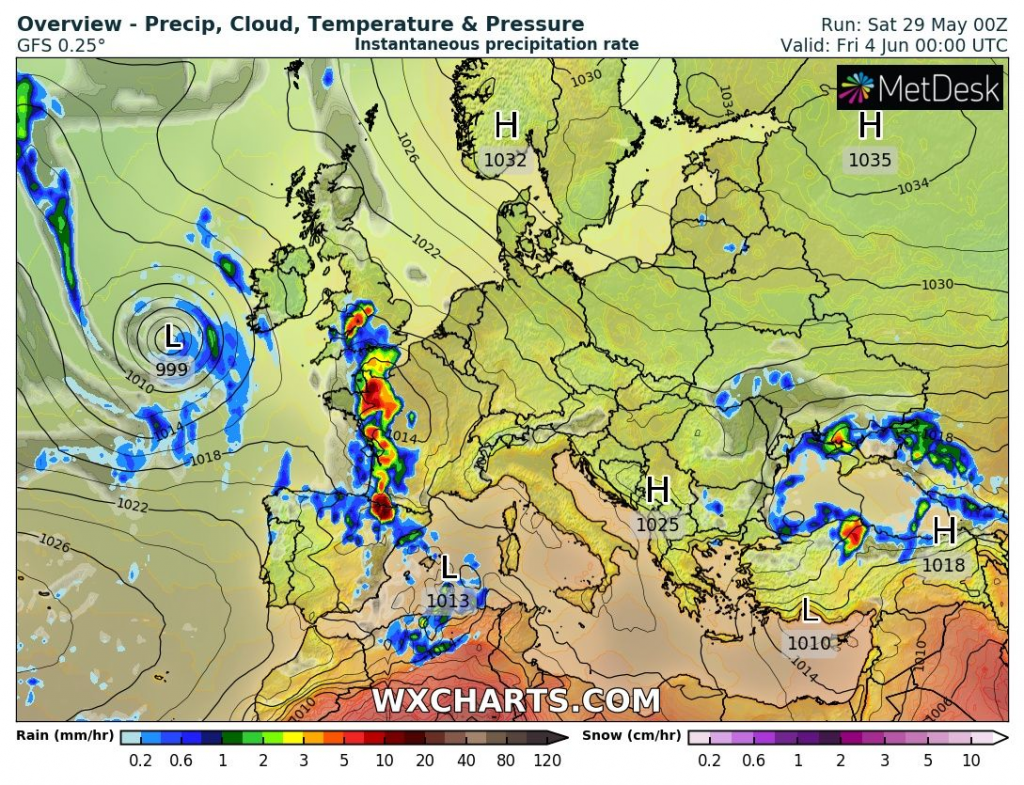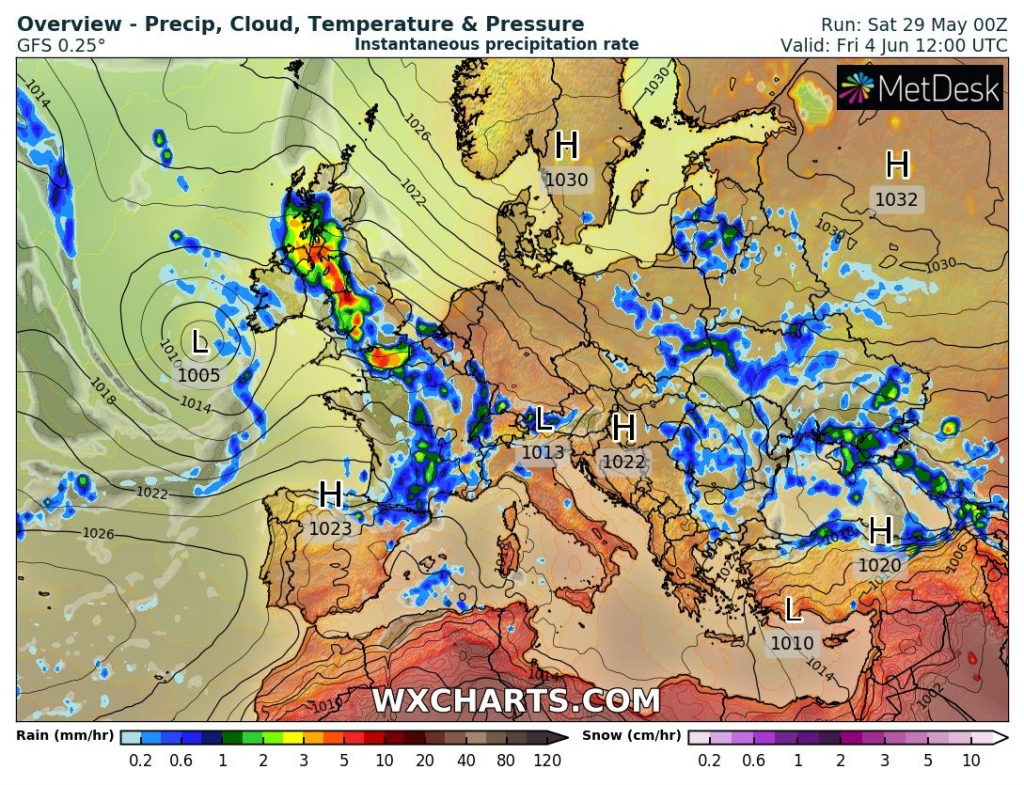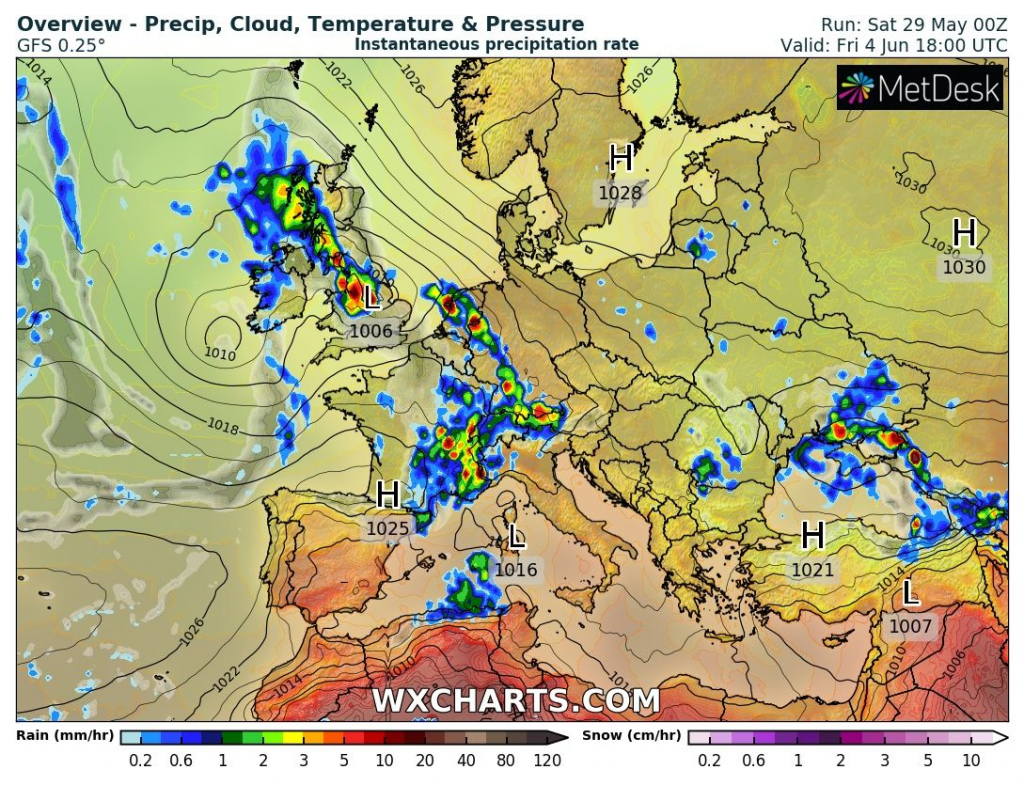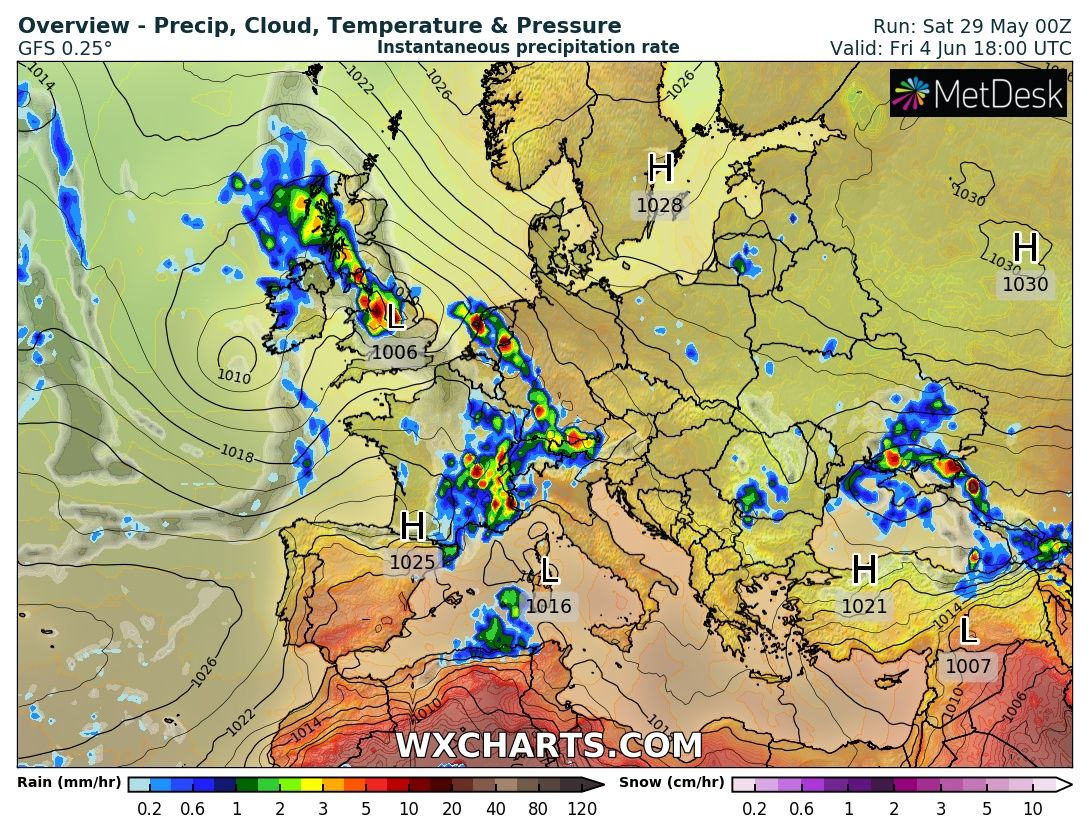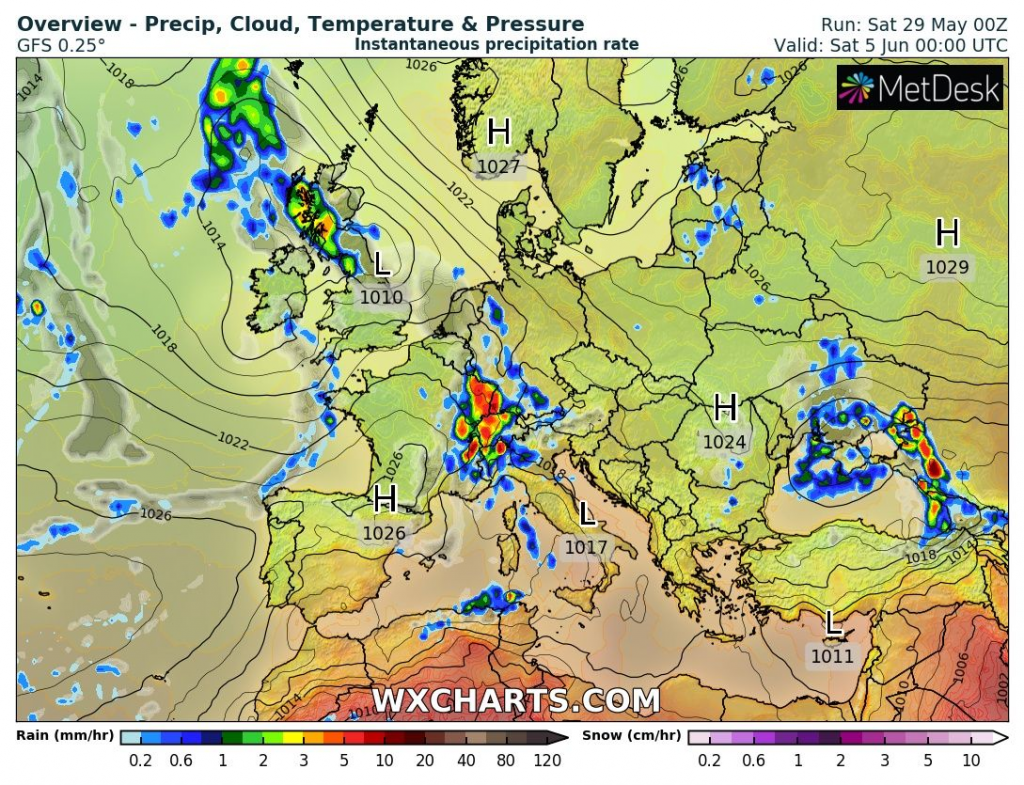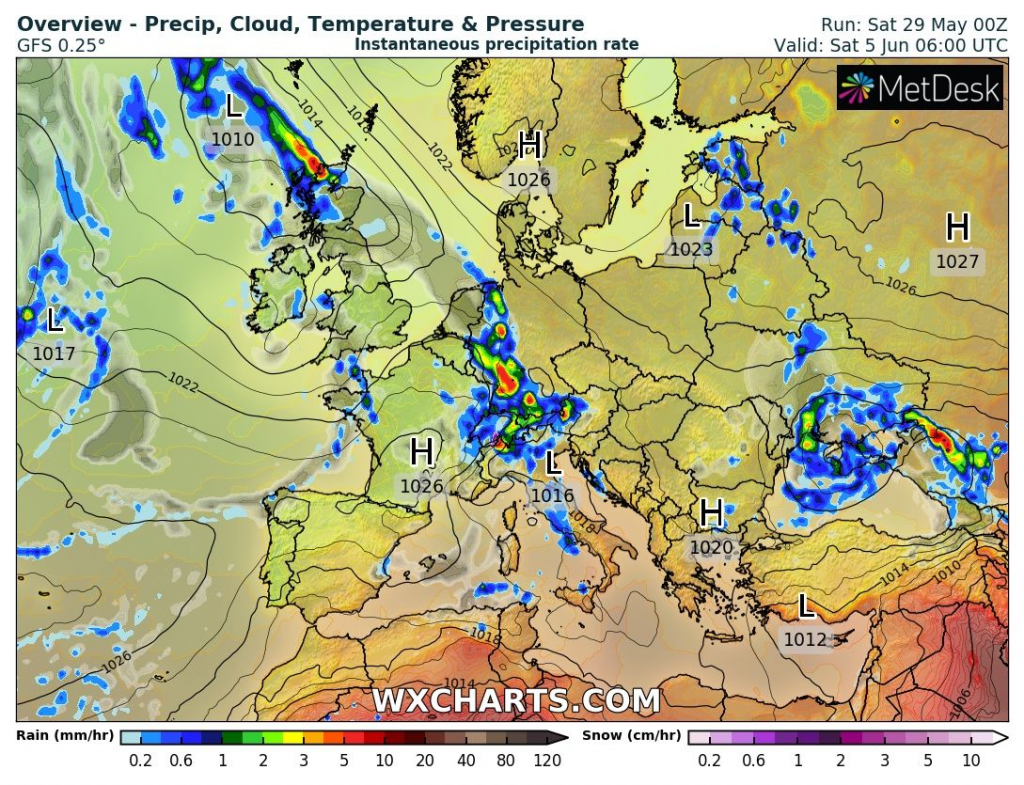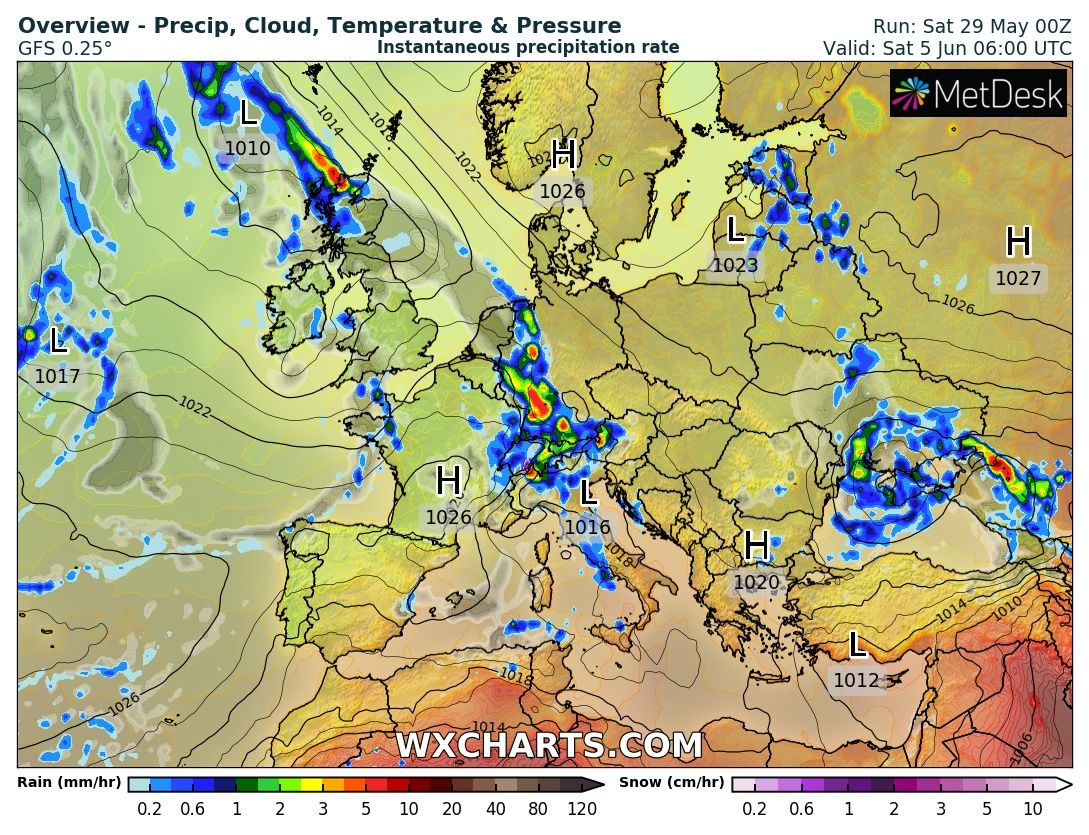 Sources: wetterzenrale.de, wxcharts.com