Above west coast of Mexico, next 2 tropical depressions are developing at the weekend, with possible result of new tropical storms or hurricanes Category 1 during first half of the next week.
Mainly Invest 98E (Invest 97E is relative far from coast) can bring next rain and winds over southwestern coastal regions in Mexico during next days.
While Yucatan is affected on Sunday by tropical storm Marco, the East Pacific Basin will be erupting with activity shortly after Gulf coast event.
Depending on the exact track and intensity of Invest 98E, it could bring tropical downpours and gusty winds to southern Mexico around the middle of next week.
While impact on land will be relative low, problems can occur on the sea. Any shipping interests should monitor this feature and future track throughout the week.
The next two names for organized tropical systems in the East Pacific are Hernan and Iselle. If that reach tropical storm status, or sustained winds of at least 39 mph, will be given these names in the order they develop.
After Genevieve and Douglas, third, but probably weaker hurricane can develop above East Pacific during next week.
Documentation from Accuweather and Tropicaltidbits.com: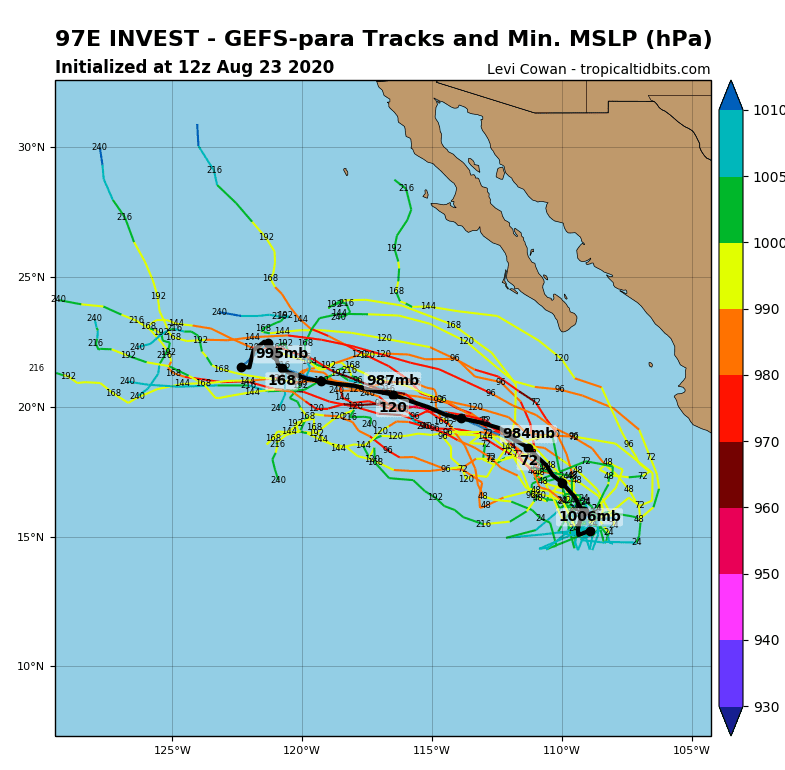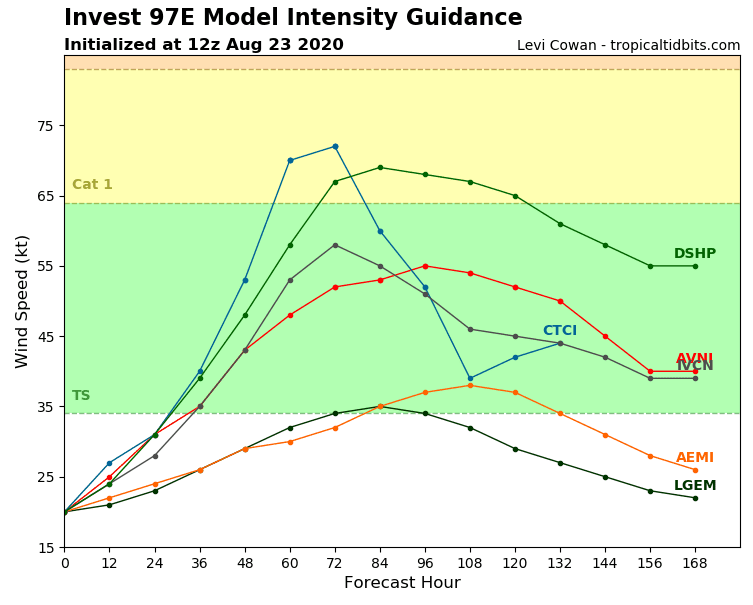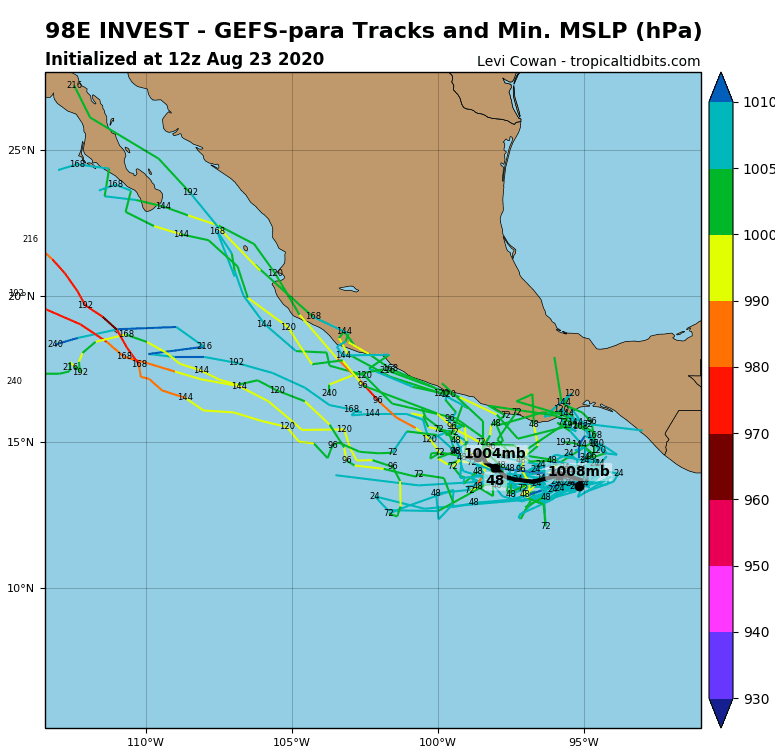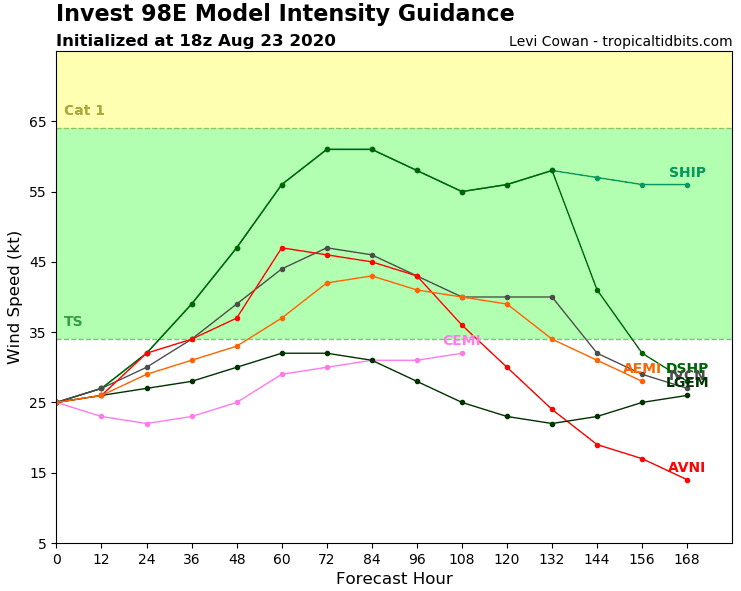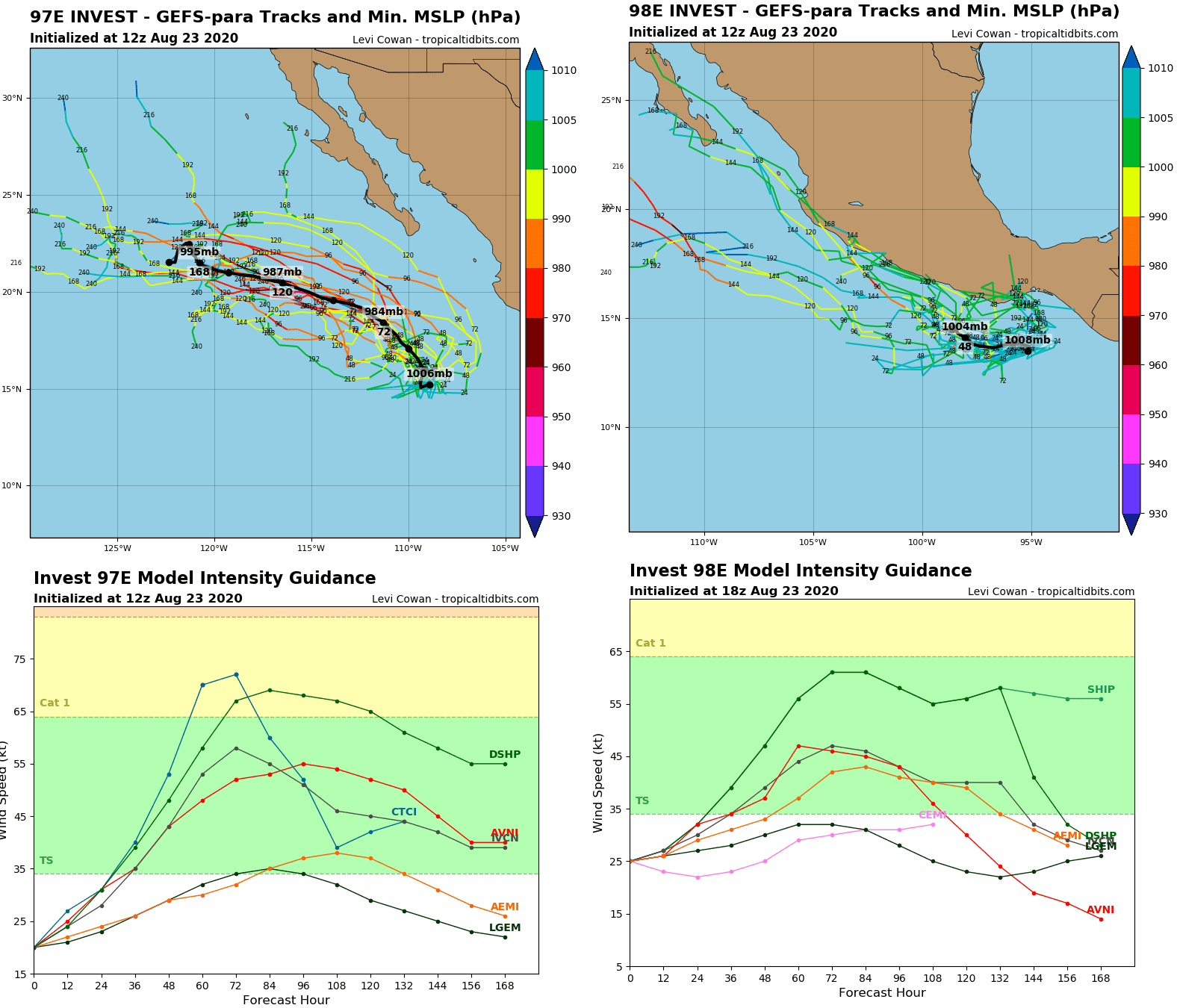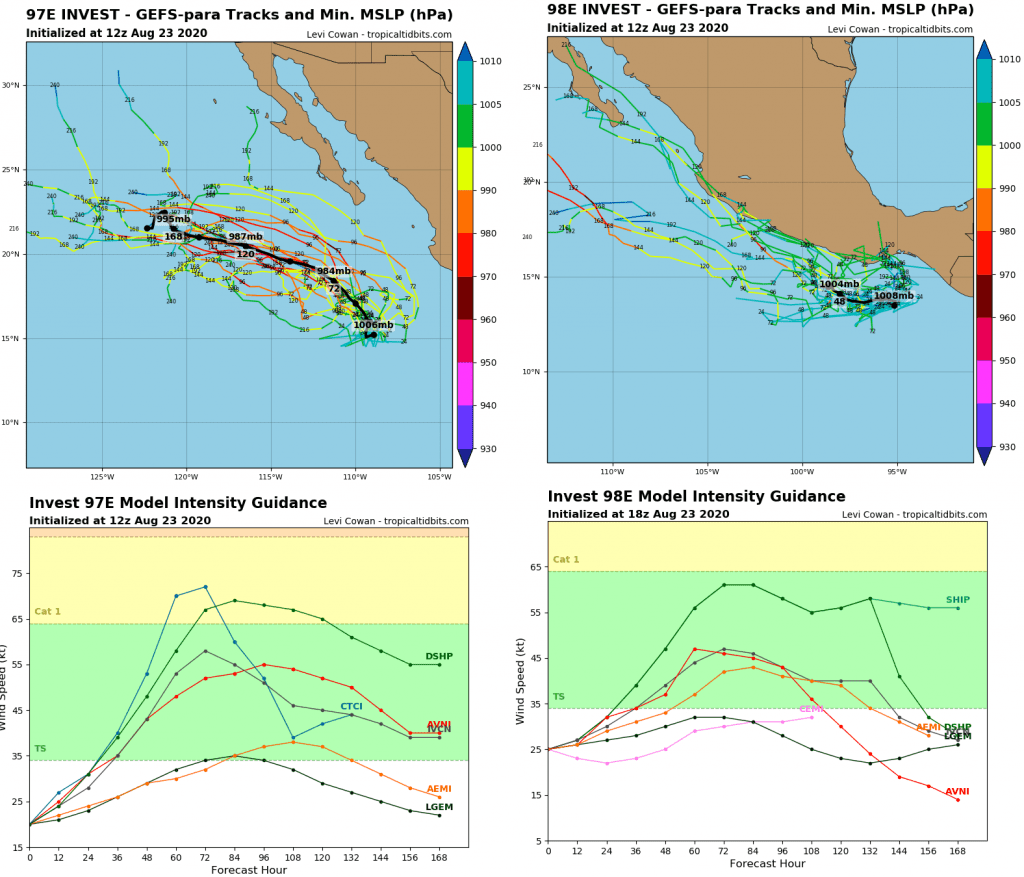 (Visited 16 times, 1 visits today)