After tropical storm Bavi hit Taiwan on Saturday /https://mkweather.com/2020/08/22/tropical-storm-bavi-threats-east-asia-taiwan-south-korea-japan//, 8th tropical storm in West Pacific quickly strenghten to the next typhoon.
Till Wednesday, forecast predict really low pressure in the center of typhoon up to 950 hPa. Bavi can strenghten to Category 3 typhoon near Ryukyu islands and then hit southwestern Japan and South Korea.
In South Korea, possible high impact of typhoon is forecasted, with floods and severe winds. Landslides are too locally possible. When Bavi turn into land in South Korea, would have still power of typhoon Category 1.
Rainfall up to 250 mm / 10 inches is over South Korea possible.
Then storm hit North Korea and Russian-Chinese borders, still with heavy rain.
After heatwaves /https://mkweather.com/2020/08/17/japan-409c-106f-only-02c-from-national-record//, region again will be bothered by activity of monsoon. In the summer 2020, Korea has alived more flooding situations already.
Documentation of typhoon Bavi /Accuweather, Tropicaltidbits: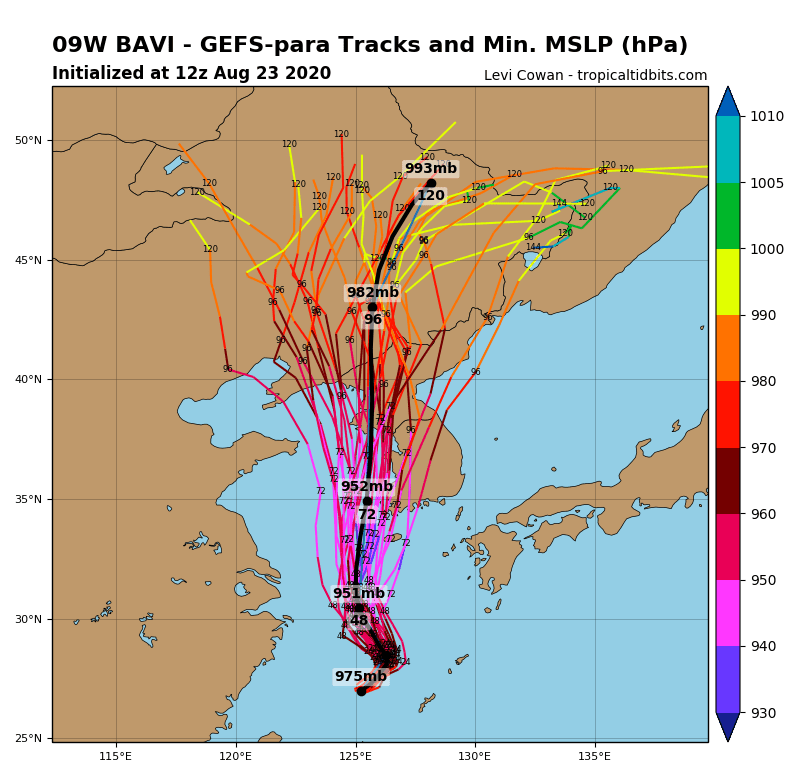 (Visited 110 times, 1 visits today)