Next 48 hours will be critical, USA hits a hurricane Delta: Lake Charles with next possible major hurricane in a short time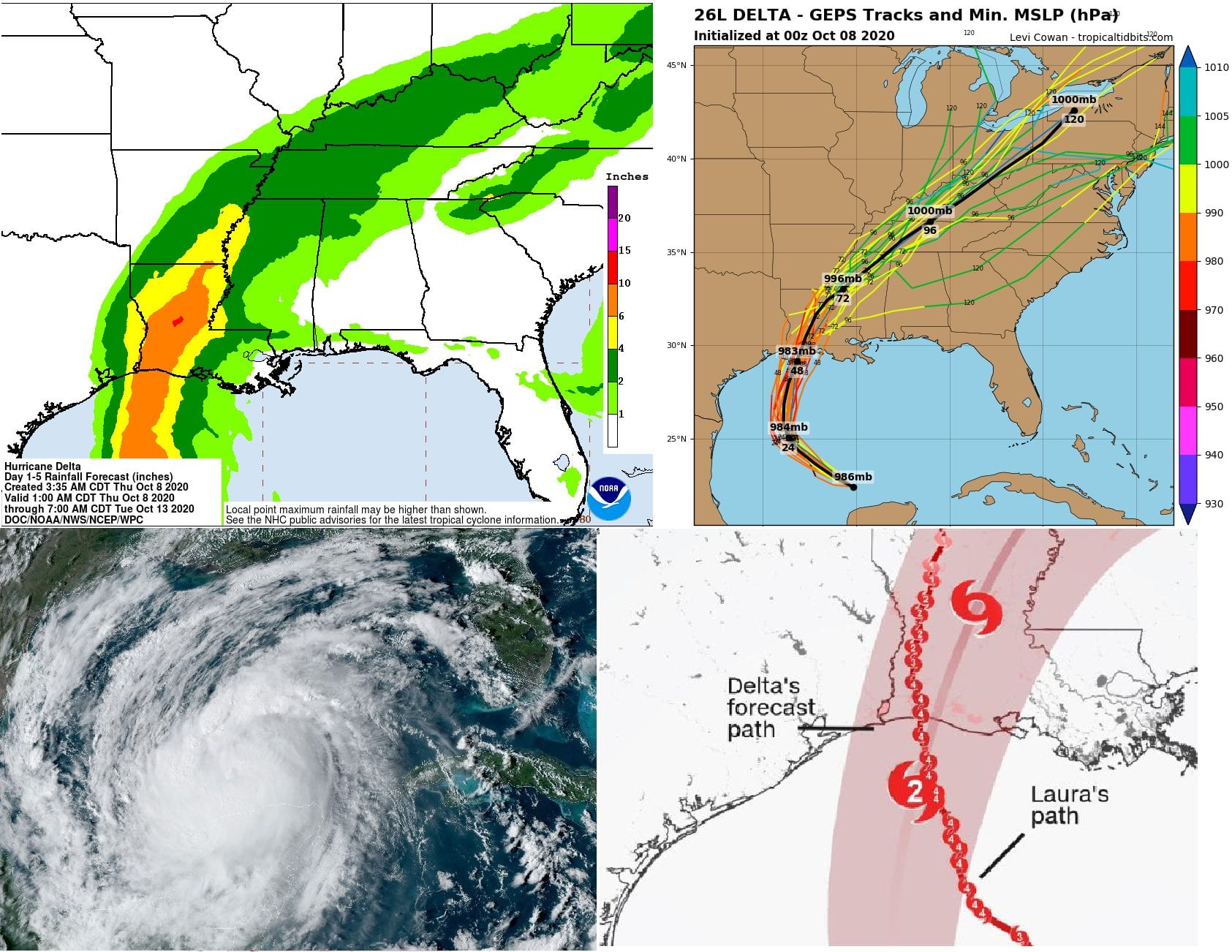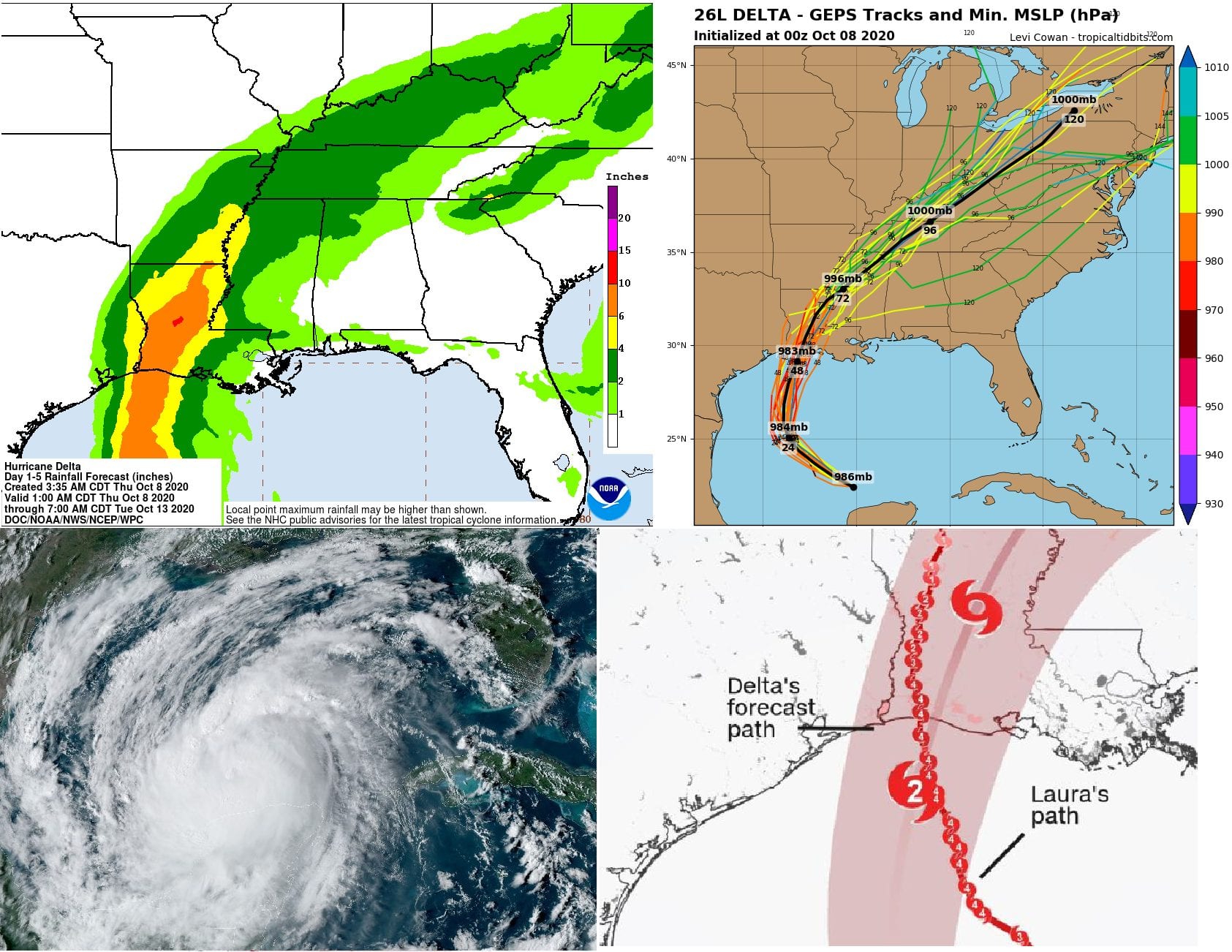 After Hurricane Delta strengthened to Category 4, hit Yucatan Peninsula on Wednesday, 7. October 2020 and caused severe floods and damages.
Maximum sustained winds before an entry over Yucatan reached 145 mph (233.4 km/h), but after transition over Mexican land, hurricane weakened to a Category 1.
Interesting fact is, that Delta is hurricane "without an eye", which hasn´t developed. Nevertheless, Delta strengthens to a Category 3 again before makes landfall in Louisiana on Friday, 9. October 2020.
Delta should hit with full power of hurricane 2 – 3 Category a counties, where caused total destruction Hurricane Laura (4 Category) in August 2020, mainly Charles Lake region in Louisiana coast.
For parts of Louisiana, sustained winds over 200 km/h are forecasted and regional rainfall more than 15 inches (380 mm) should cause historic flooding.
Flooding effects of ex-hurricane Delta, then affect states far away from the coast, e.g. Tennessee, Kentucky, Arkansas, or even southern edges of Missouri or Illinois.
Hurricane hits coast between Houston and New Orleans on Friday, with storm surge up to 11 feet in the middle of hit area.
Remnants of Delta finally hit area between Washington D.C., New York and Great Lakes area early next week, with possible severe storms and next regional flooding effects.
Hurricane interrupts a short Indian summer period in Midwest, Northeast and eastern Canada and causes next, shorter, coldwave in the region /https://mkweather.com/2020/10/07/short-indian-summer-between-9-14-october-destroys-ex-hurricane-delta-then-possibility-of-warm-sunny-weather-after-18-october//, meanwhile on the West will start coldwave with rain, storms and in mountainous areas with snow at the weekend /https://mkweather.com/2020/10/07/hope-for-the-west-comes-between-sunday-an-tuesday-10-12-october-next-heatwave-between-14-22-october//.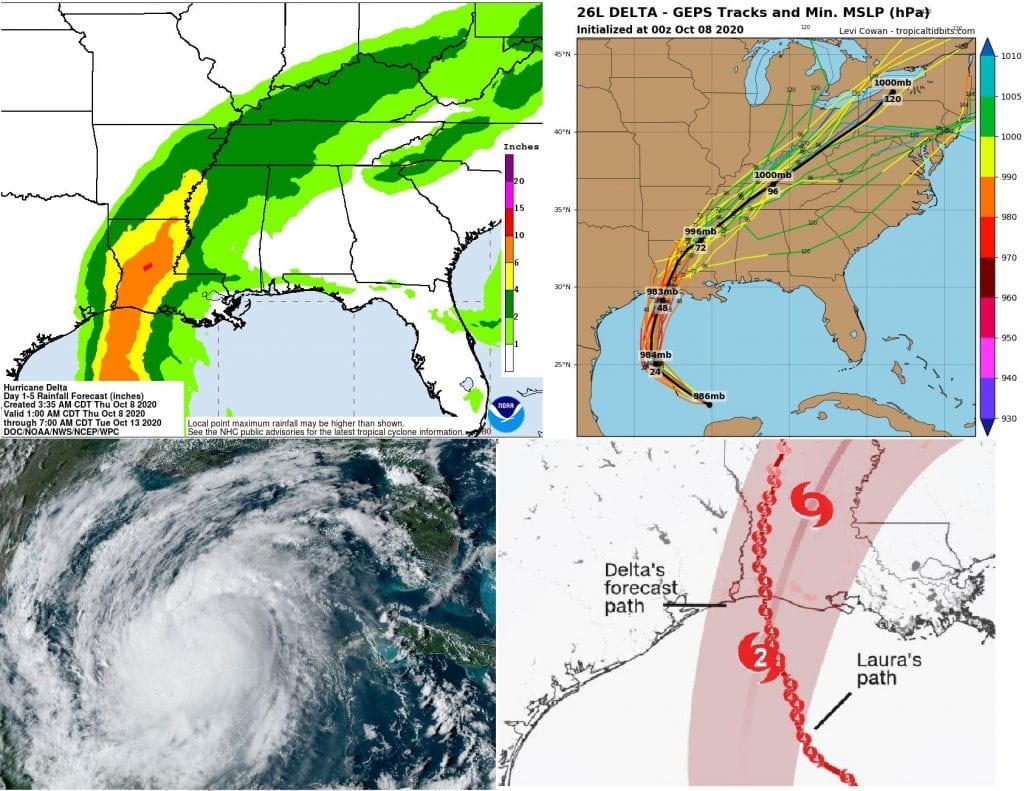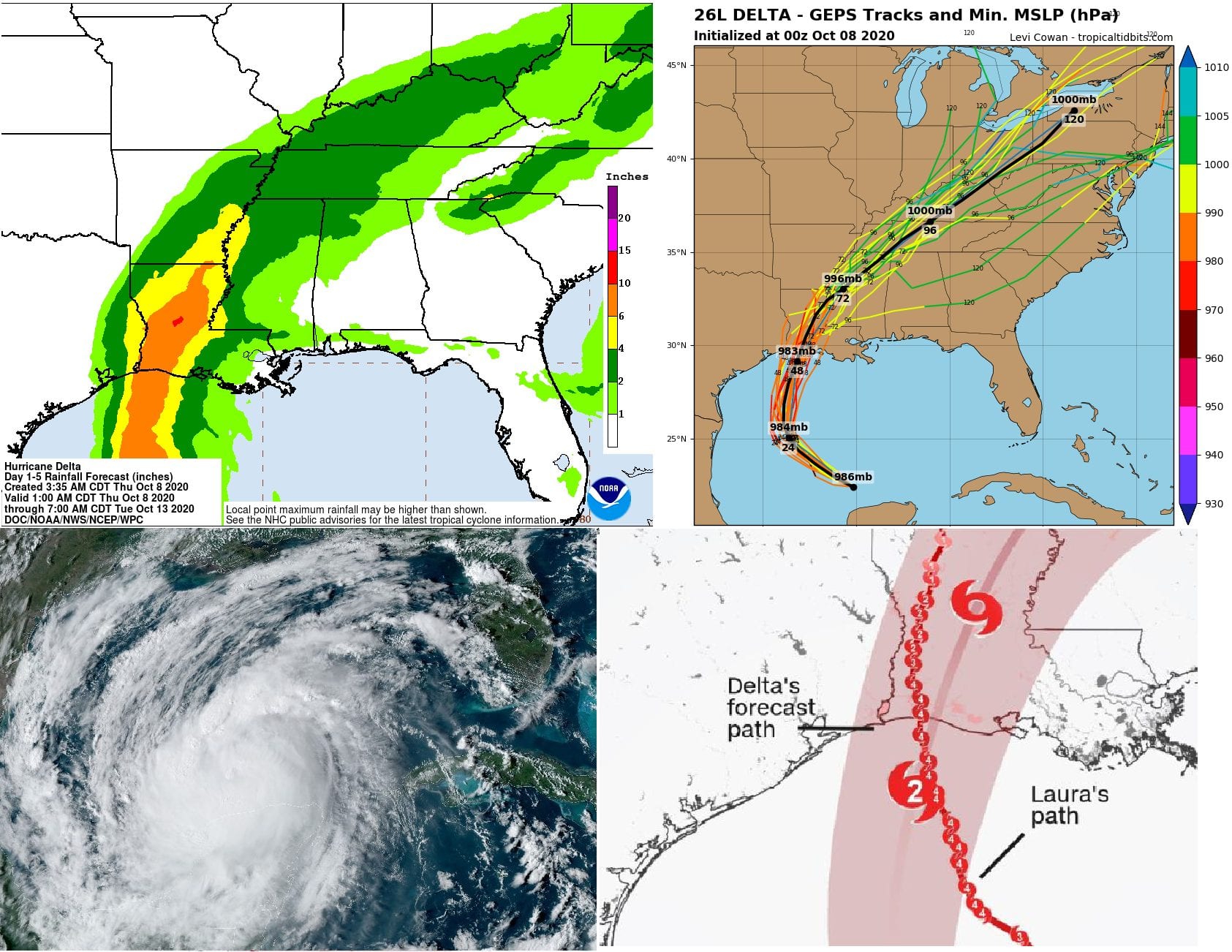 Infographics: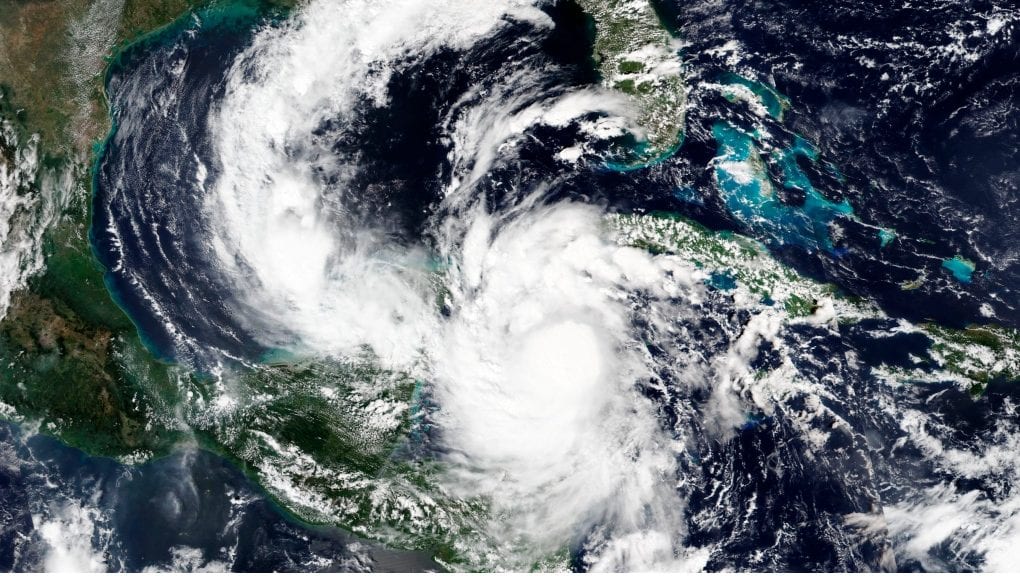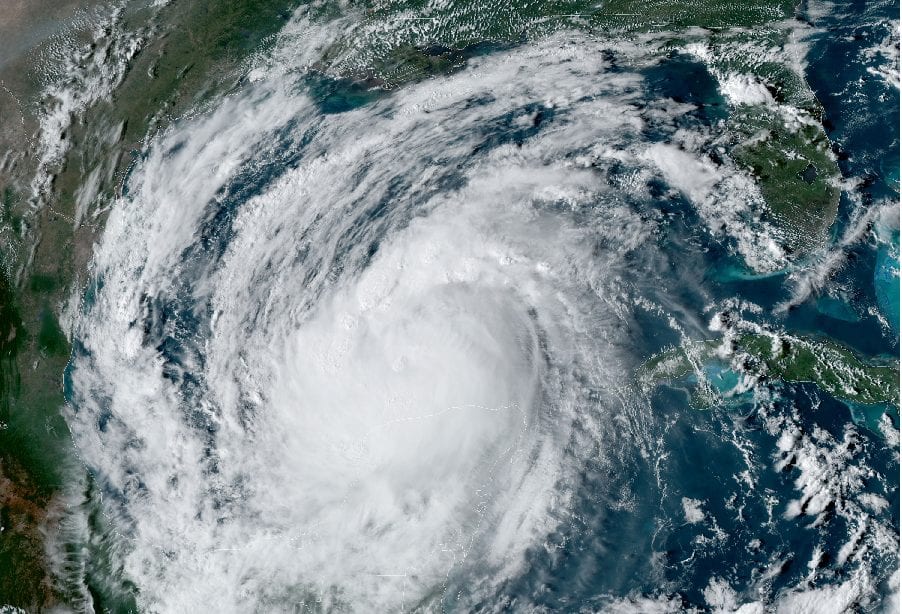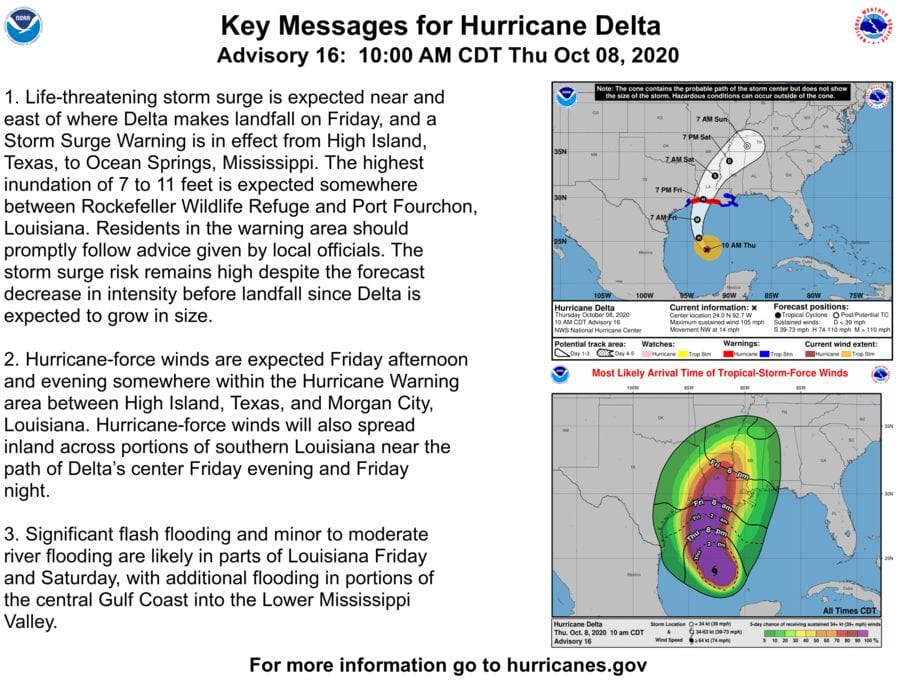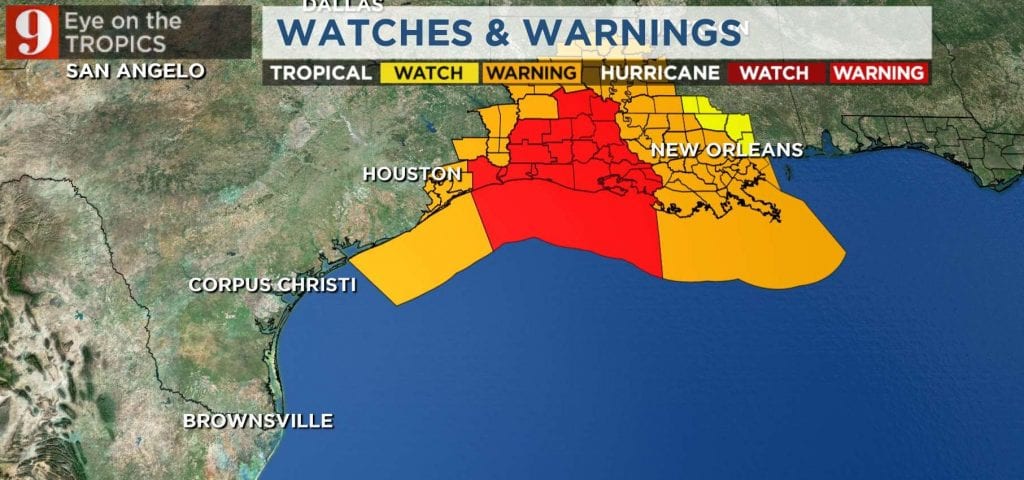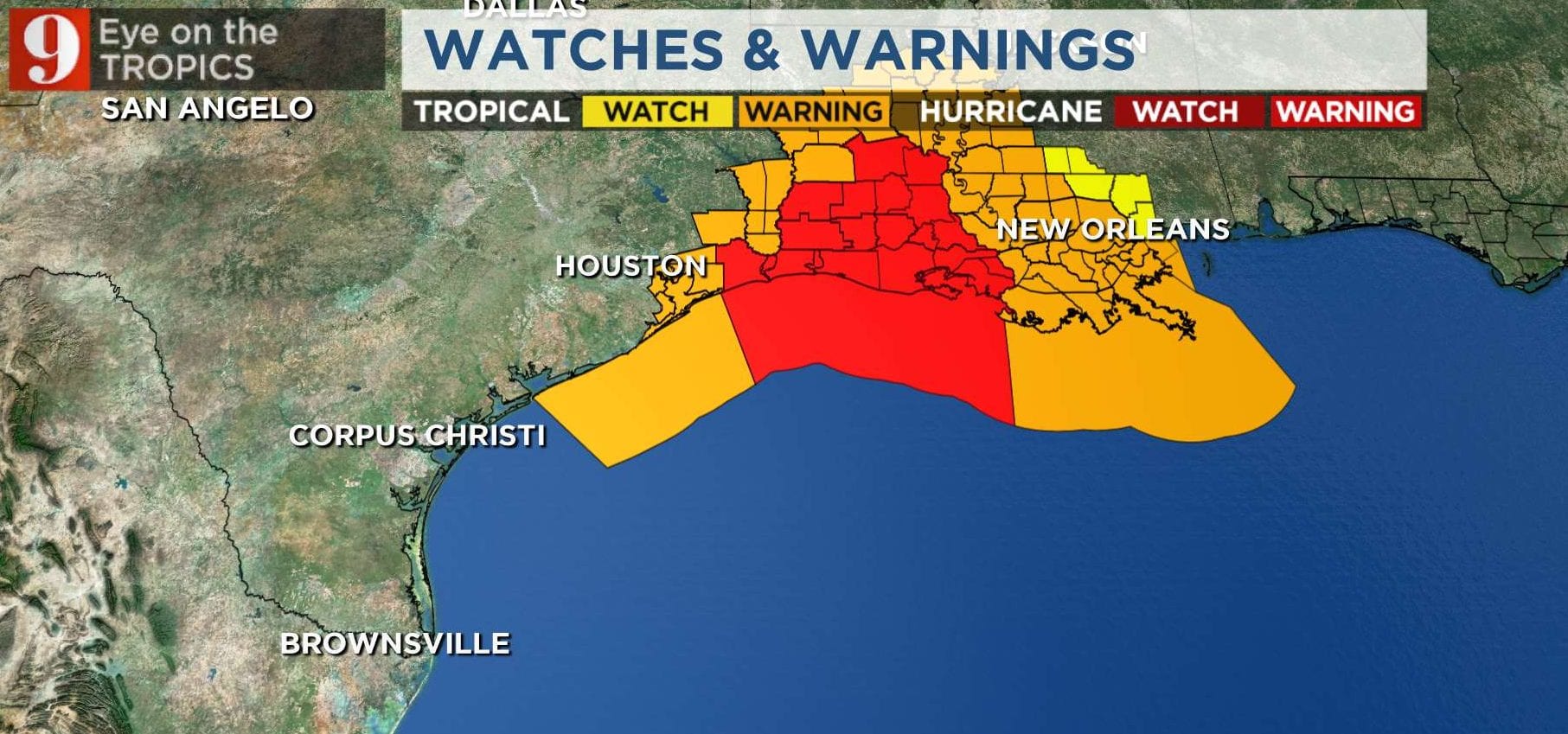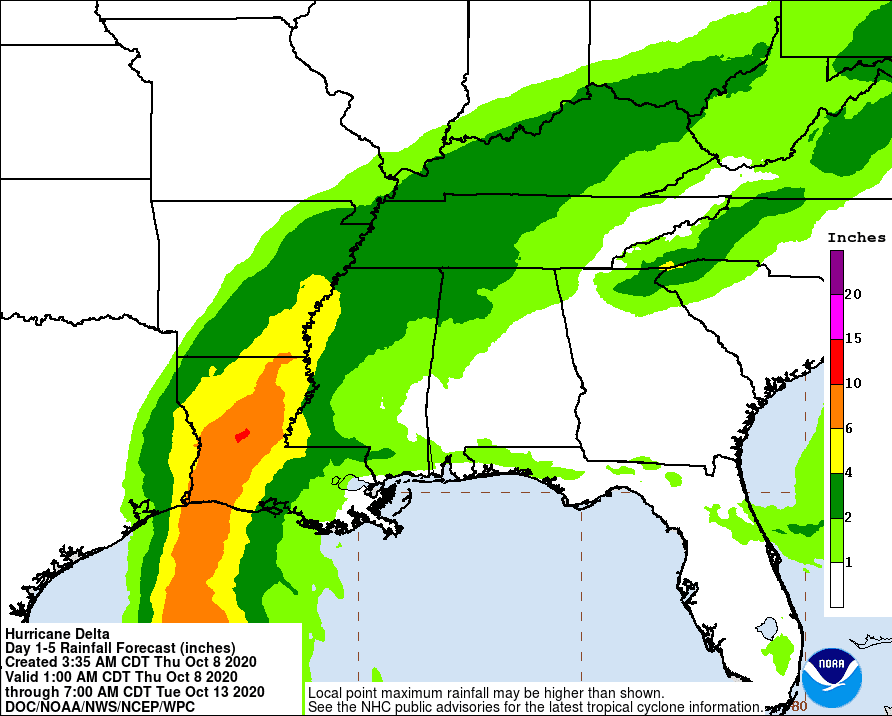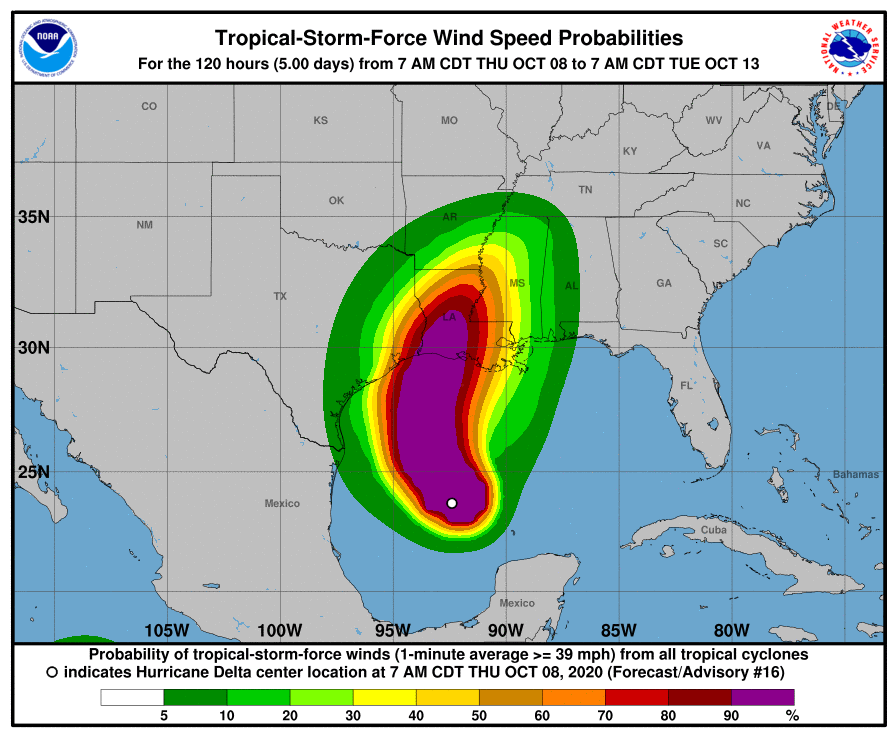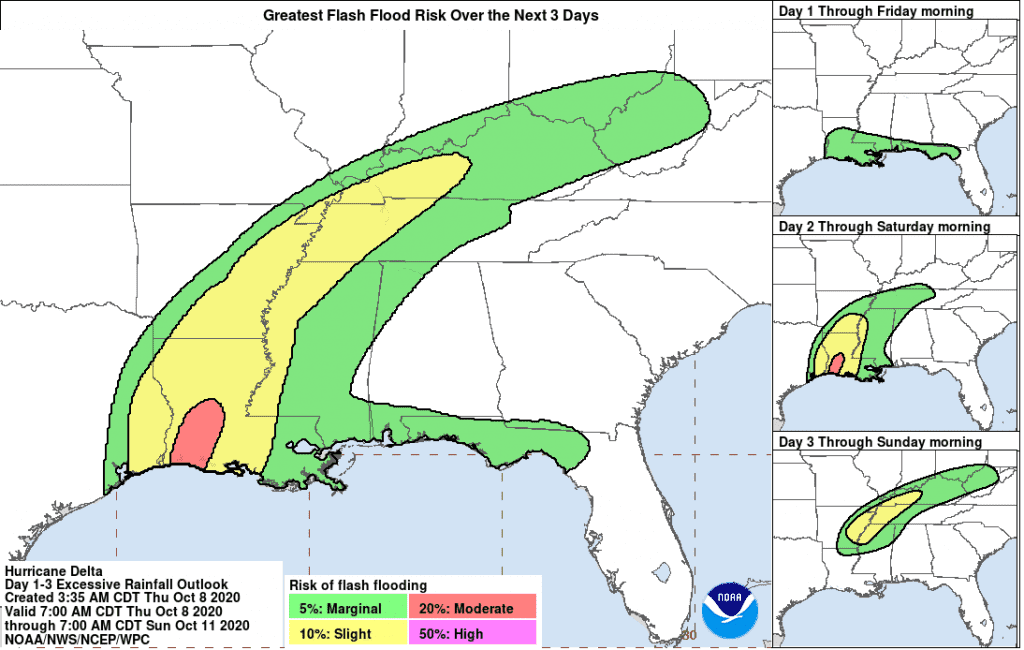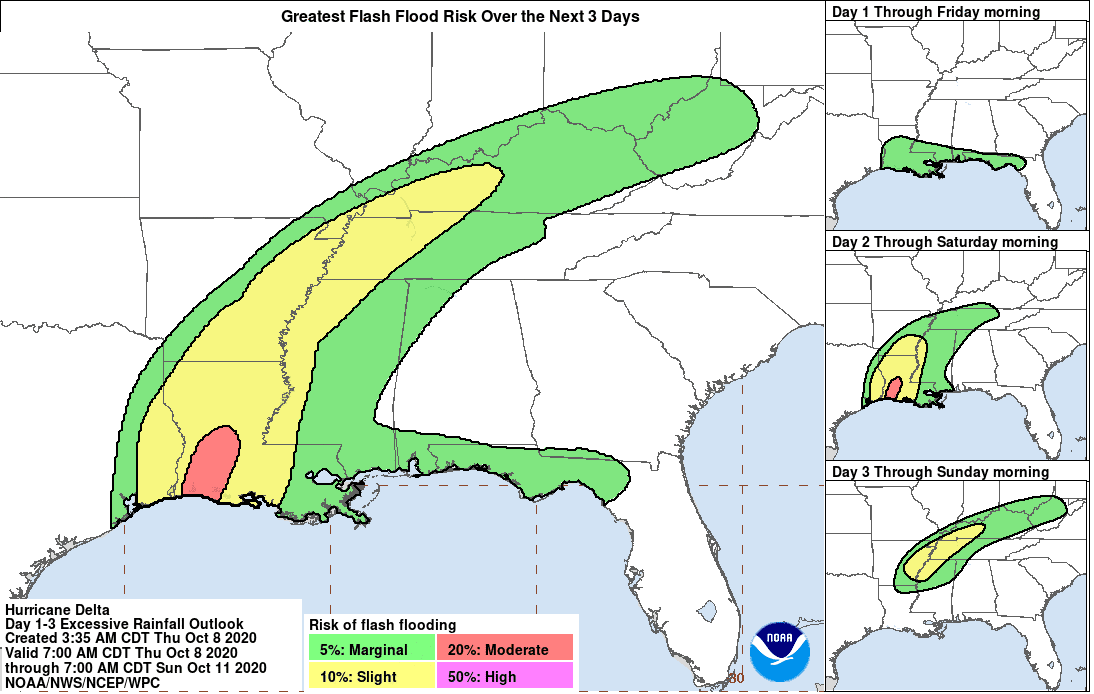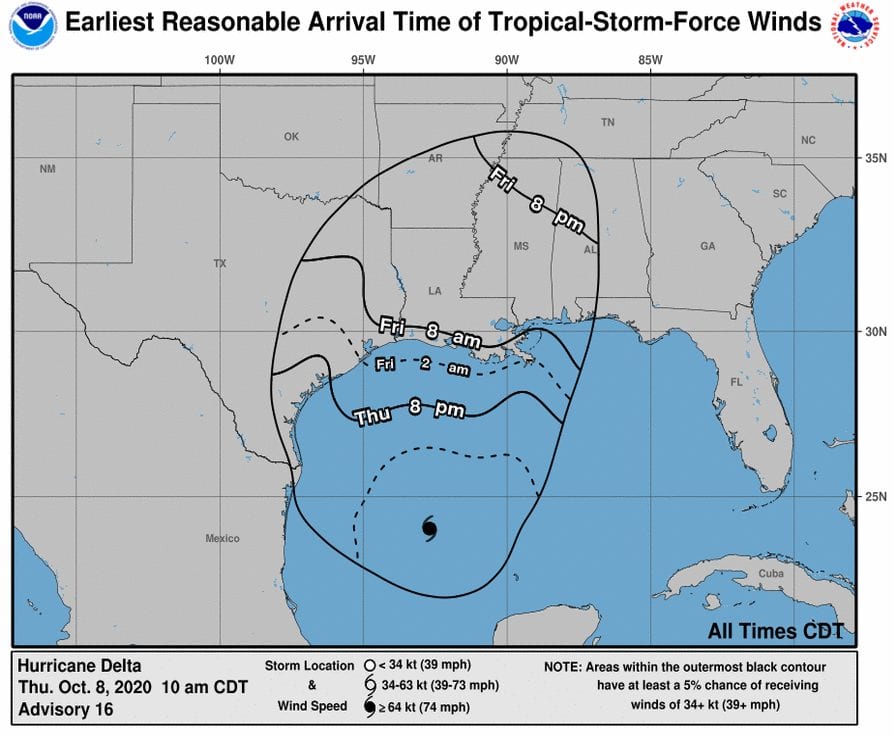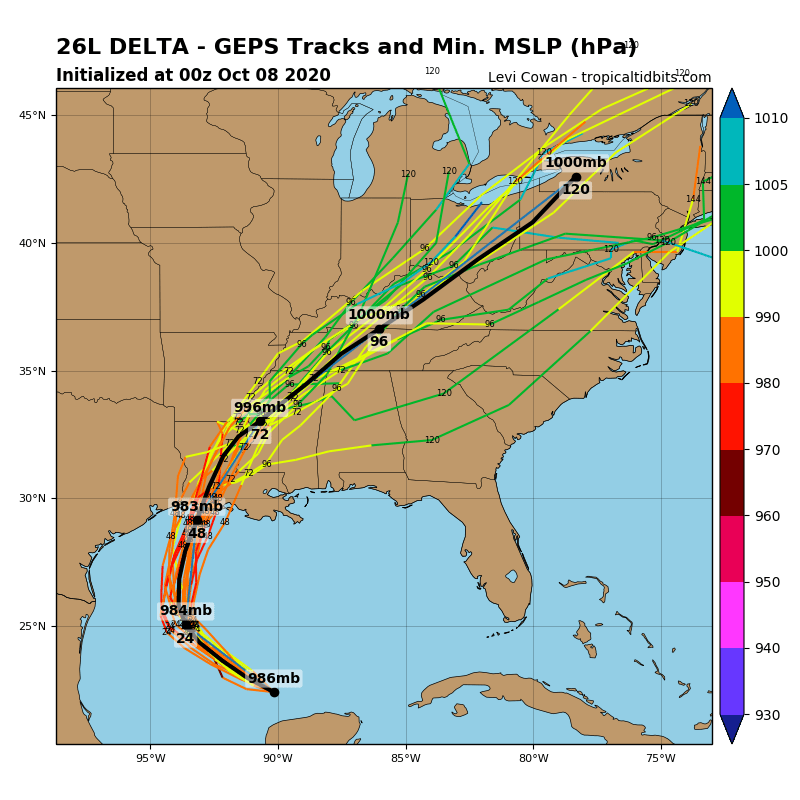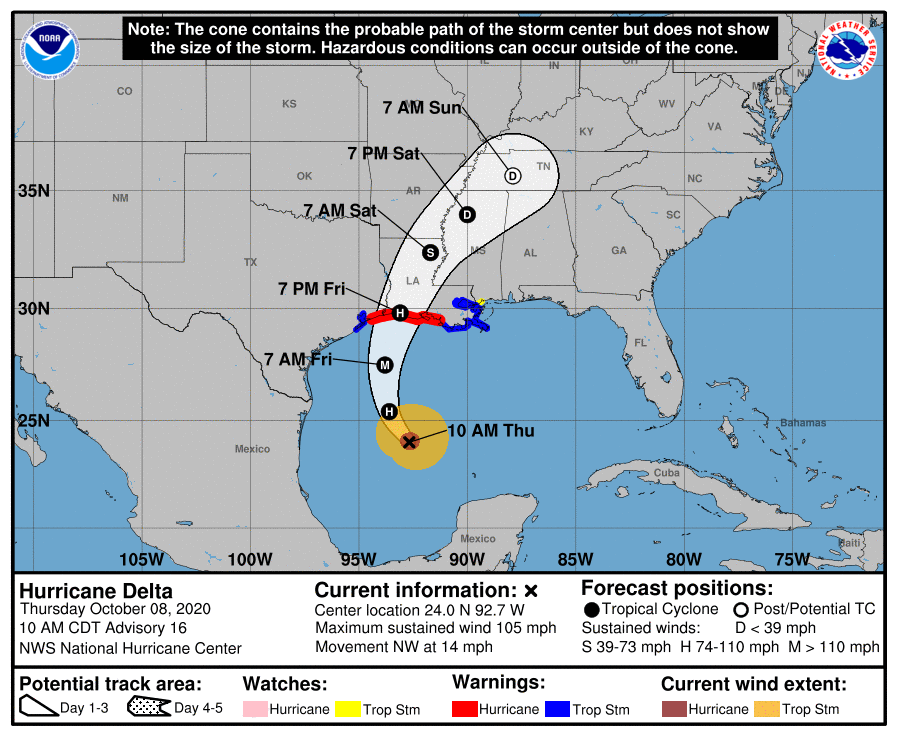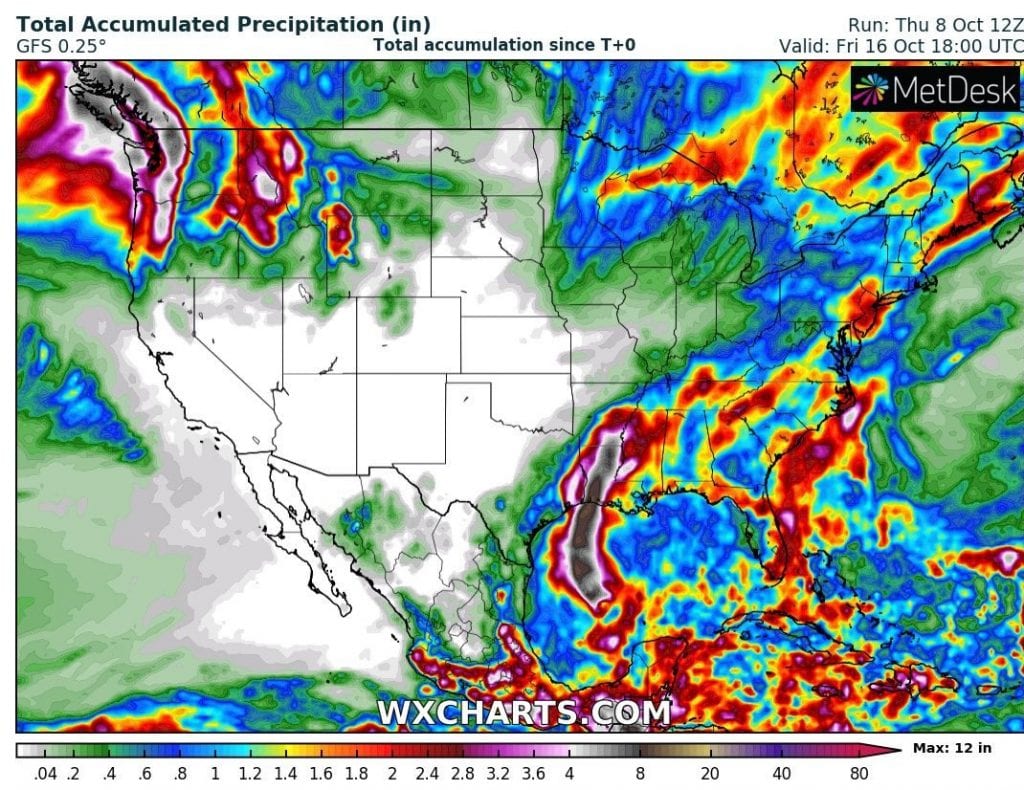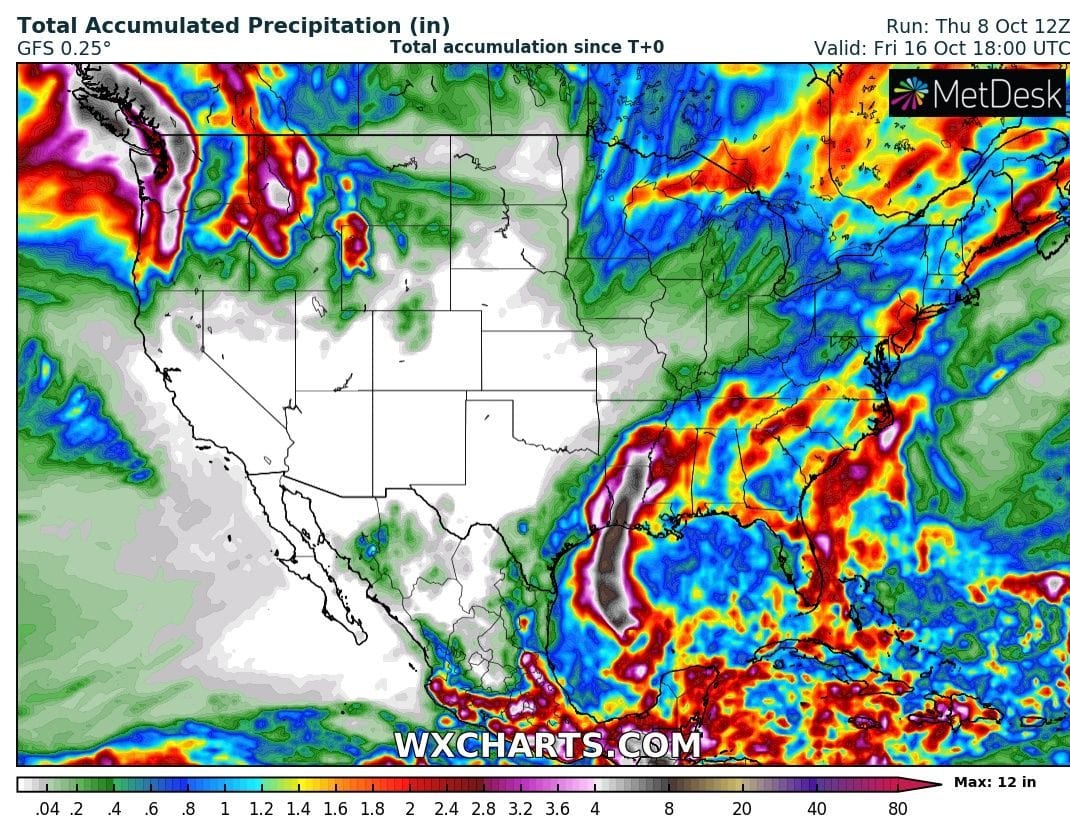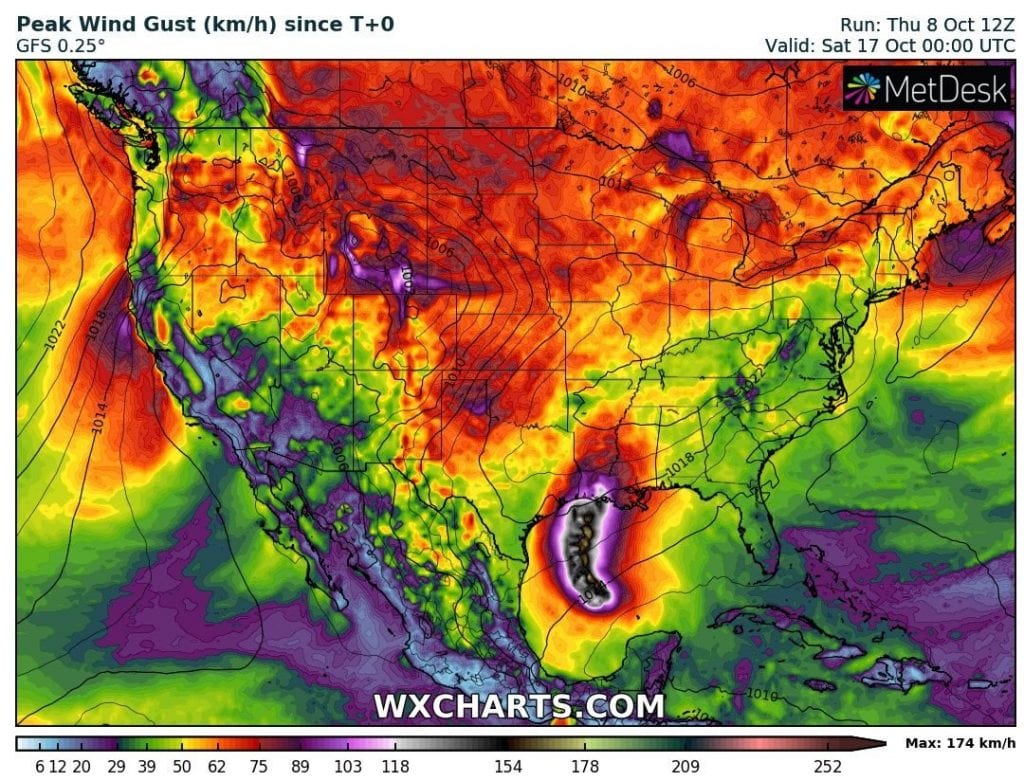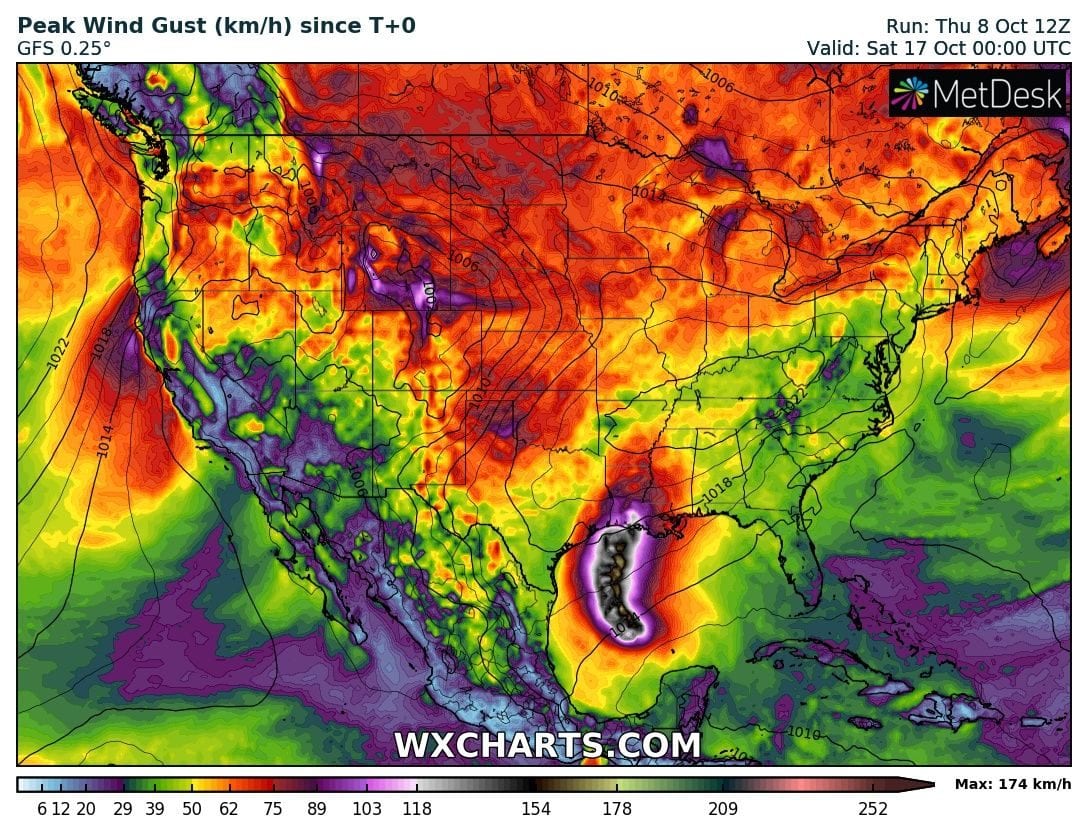 Videos: Hurricane Delta, Category 4 in Yucatan, Mexico on Wednesday, 7. October 2020: