Next extreme outputs for February: 30-degree frosts should repeat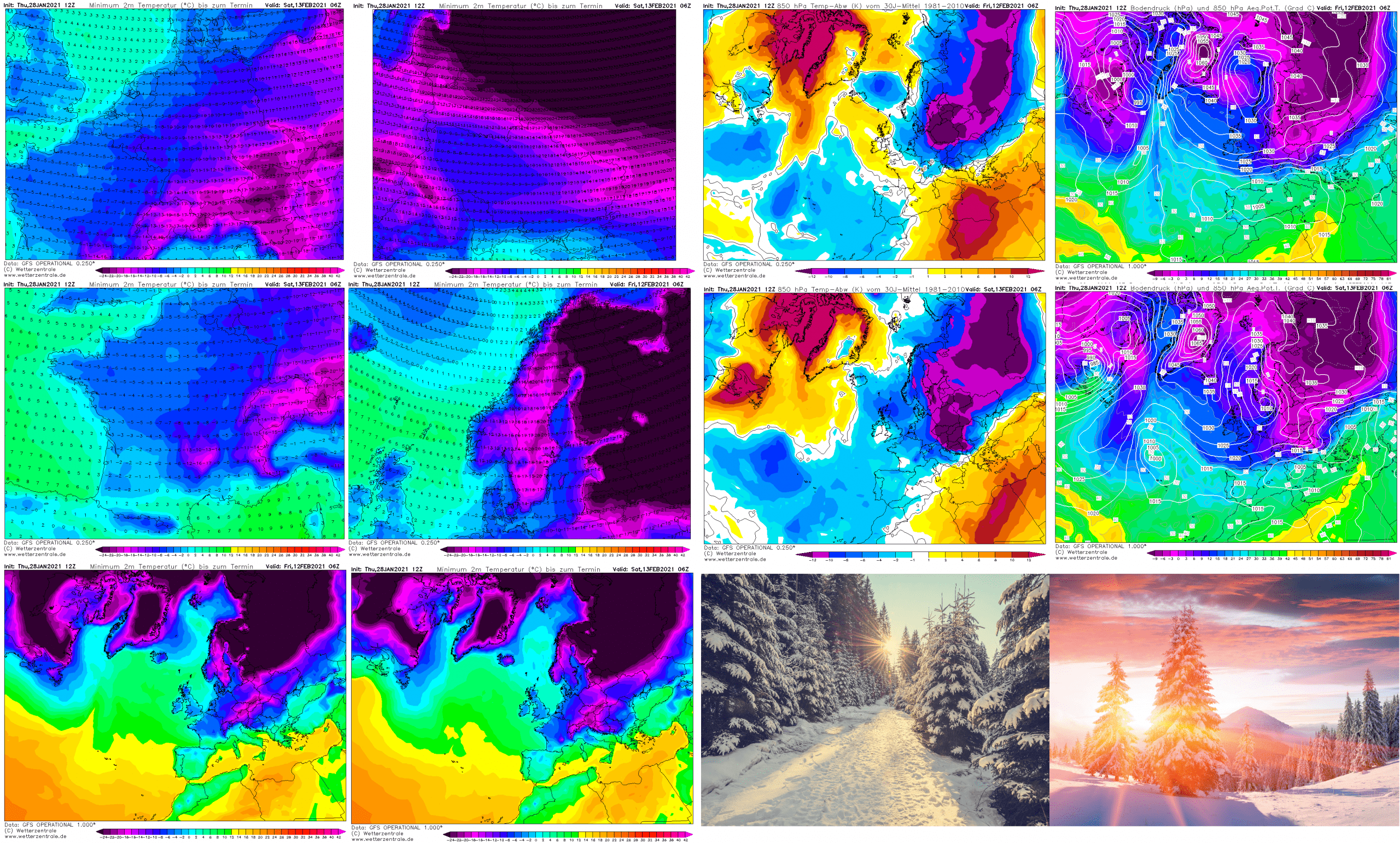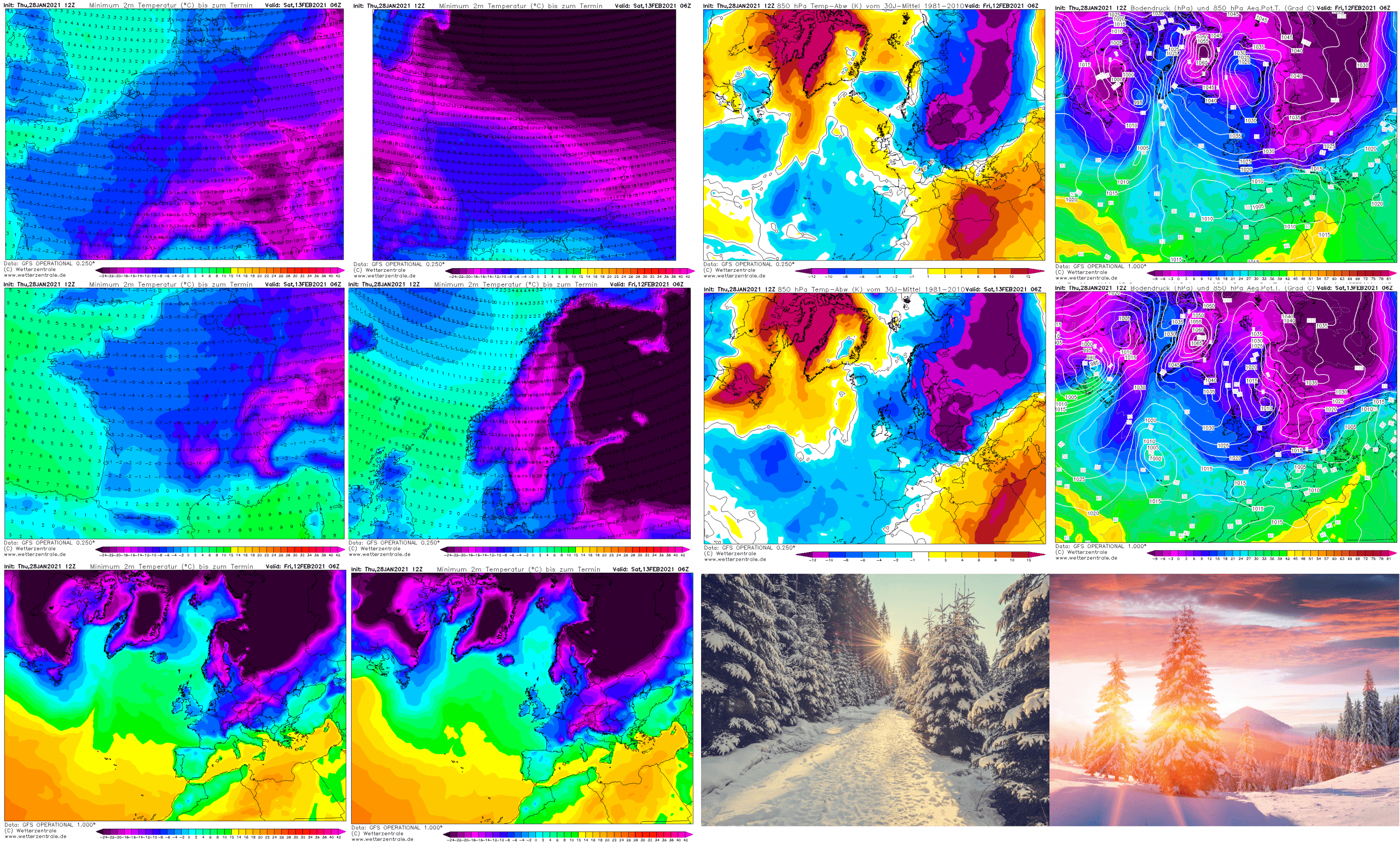 It´s Thursday, 28. January 2021 and forecasts for the first half of Feburary 2021 for parts of Europe are still extremely cold.
The newest outputs expect the strongest winter mainly for Central Europe, with possibility of frosts up to -30°C again, outputs from last days have seen the largest chances for extreme winter outbreak for belt from Russia to Spain, or for northern and western half Europe.
After look at the newest outputs, we should summarize predicted situation as more favorable for southern parts, as within previous outputs, however, in Iberian Peninsula, frosts should be weaker.
The next important thing is, that the strongest winter is shifting from the second to the third February 2021 pentade, therefore, it should be here some tension, yet, if outputs are really correct for long time such this.
Around Monday, 1. Feburary, frosts should bring frosts only up to -17/-22°C to Carpathian and Alpine frost basins.
Long and very strong coldwave, which should peaking with -30°C around 13. Feburary 2021 is forecasted to start already from 7. Feburary with frosts under -20°C (basins and valleys). Therefore, it is possible, than main Feburary 2021 coldwave will be not only very powerful, but too very, minimally week, maybe around 10 days, long /Wednesday´s ensemble forecasts here: https://mkweather.com/2021/01/28/winter-should-be-strong-until-20-feburary-then-finally-early-spring//.
As we should see on outputs below, the strognest frosts of the season, but too on of the strongest coldwaves after 2000 (again!) is possible mainly in Central Europe, Baltic region and eastern Scandinavia, but anomaously cold weather should hit France, British Islands, northern Italy, Iberian Peninsula and northern Balkan for a time.
Warm weather was shifted above Mediterranean, Middle East and southern Central Asia, for now, therefore Siberian air has door into Europe open.
It appears that cold winter times are soon back, so stay safe and in warm. We will bring next updates of extremely cold winter outbreak soon.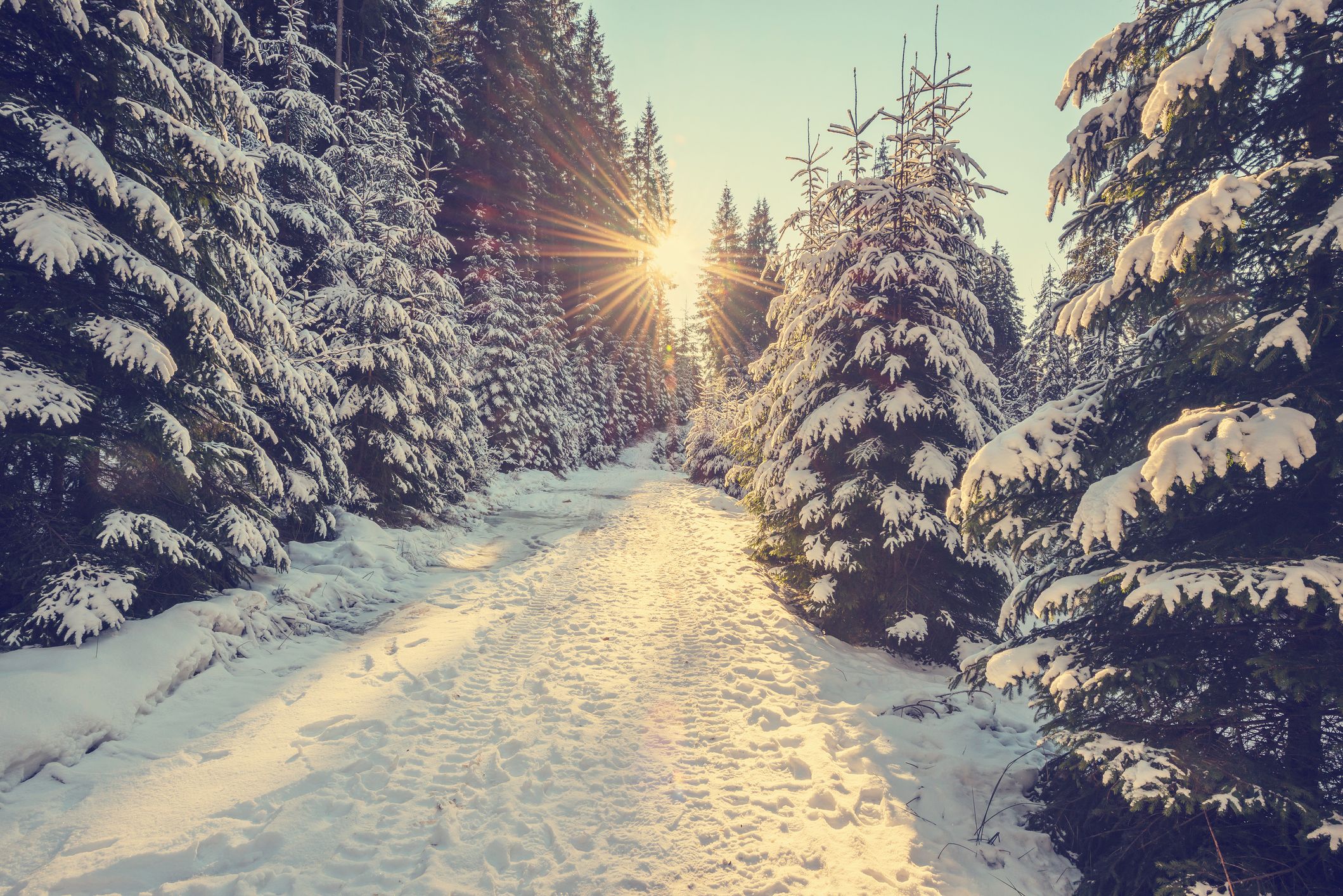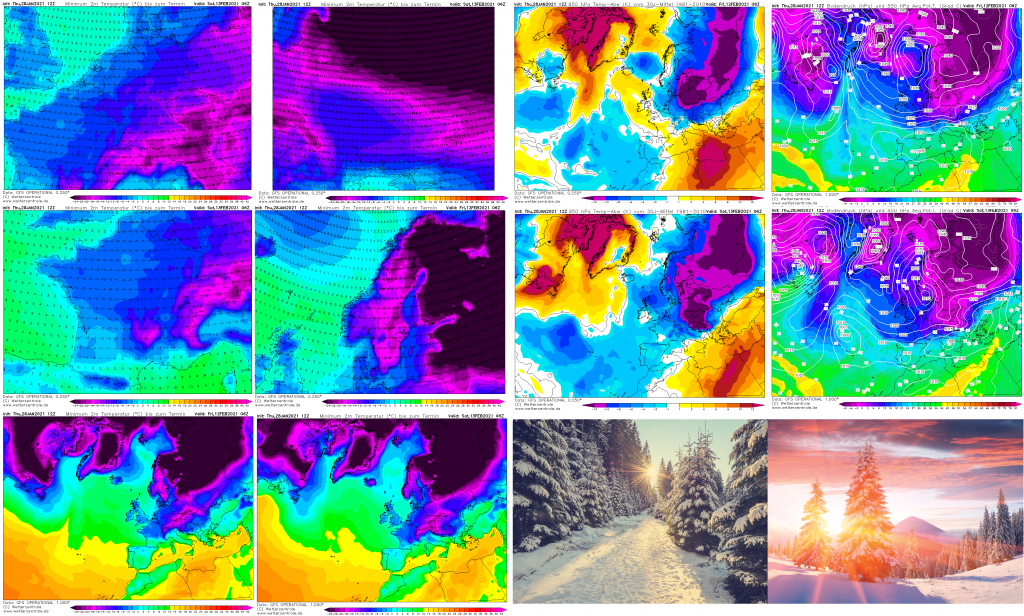 Infographics: wetterzentrale.de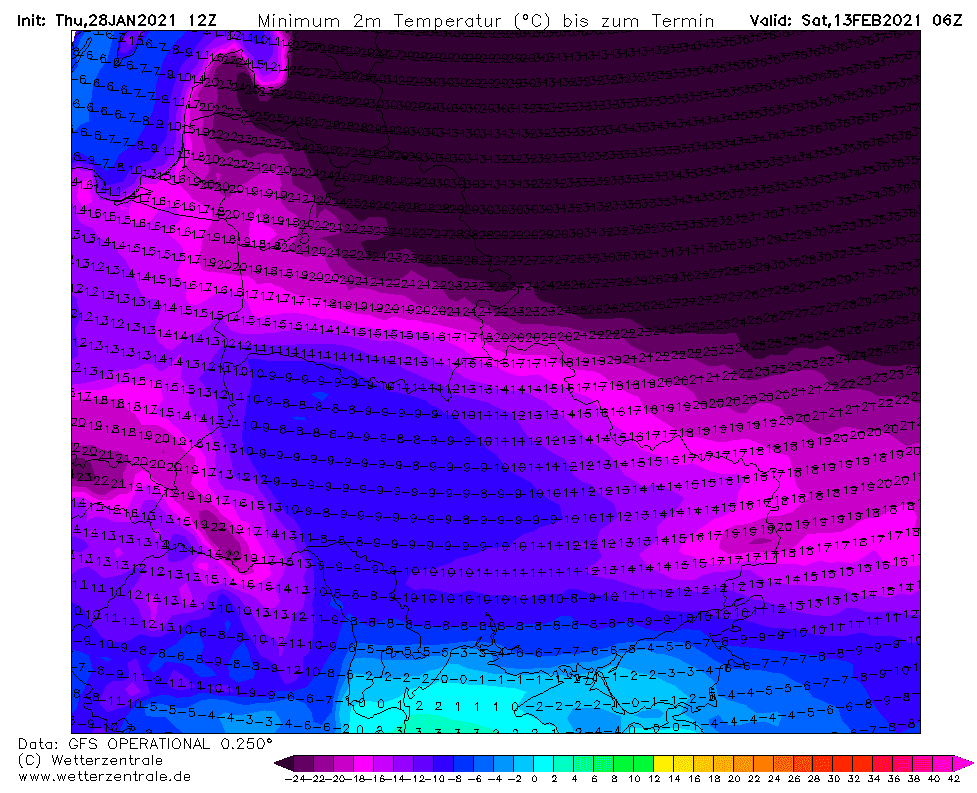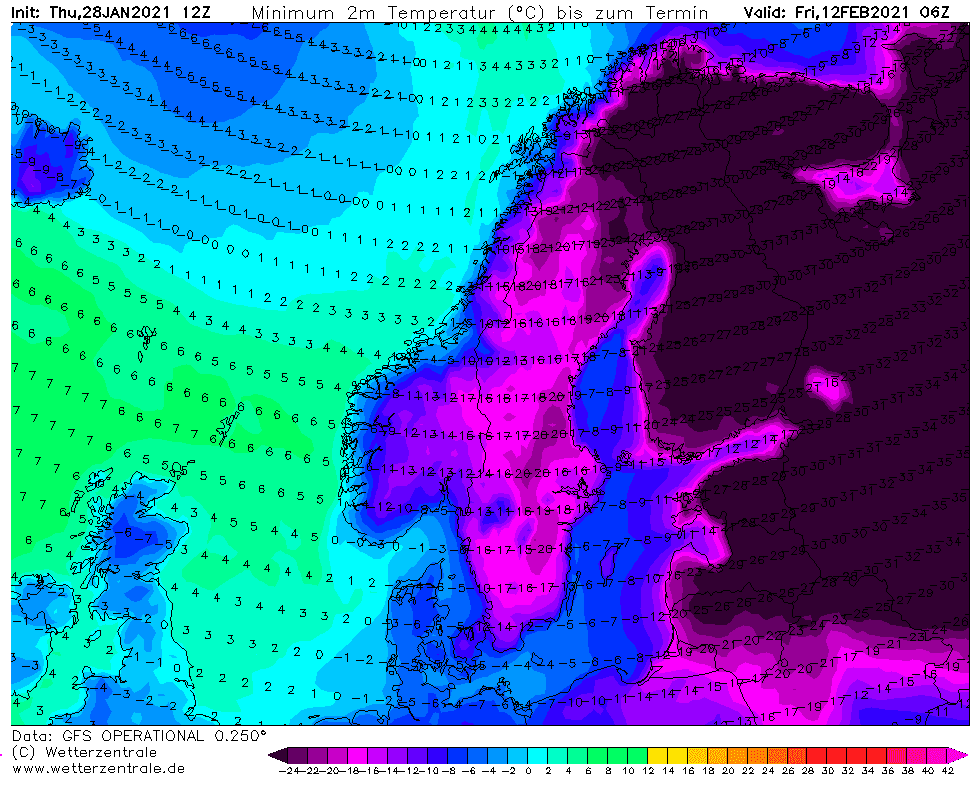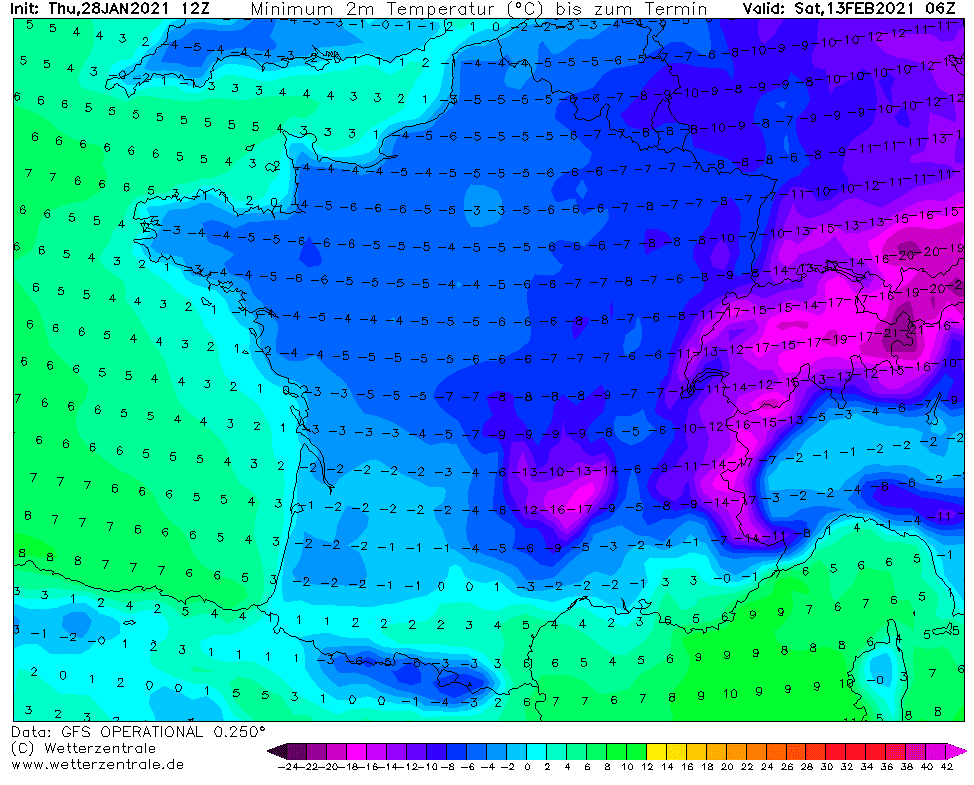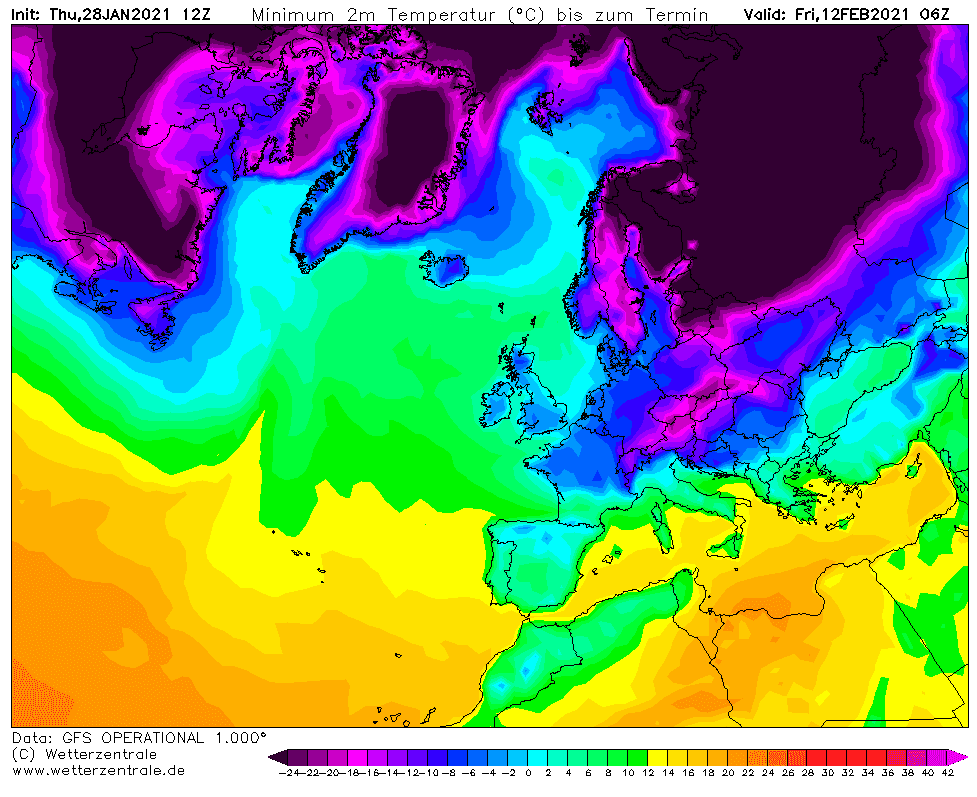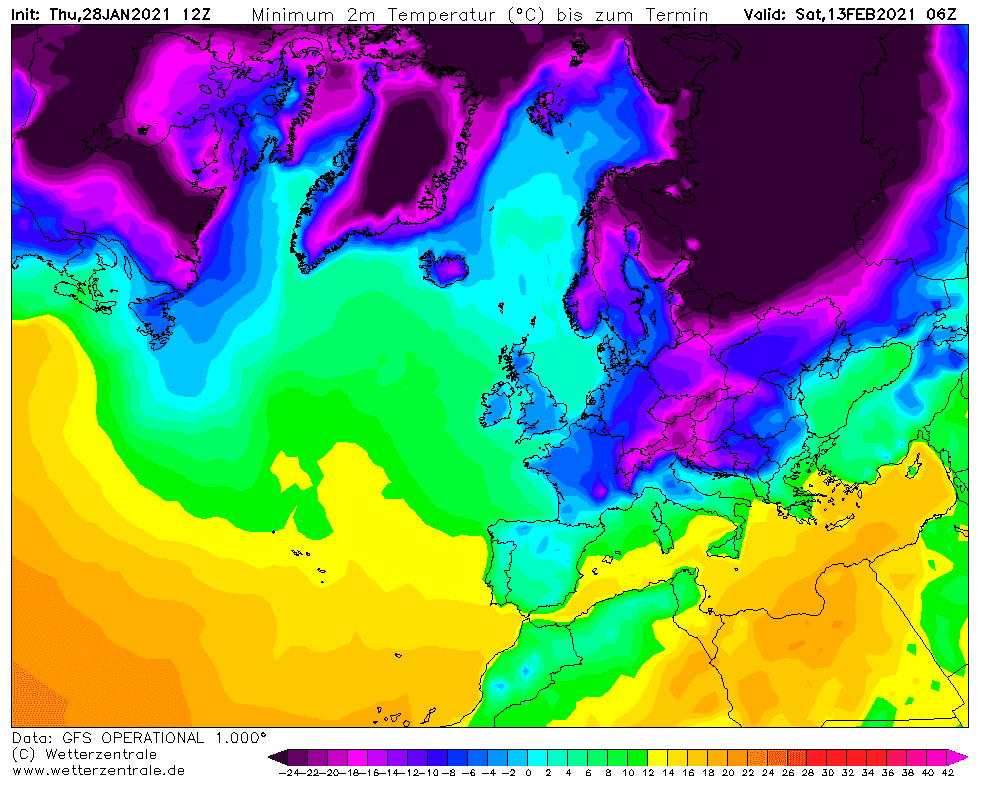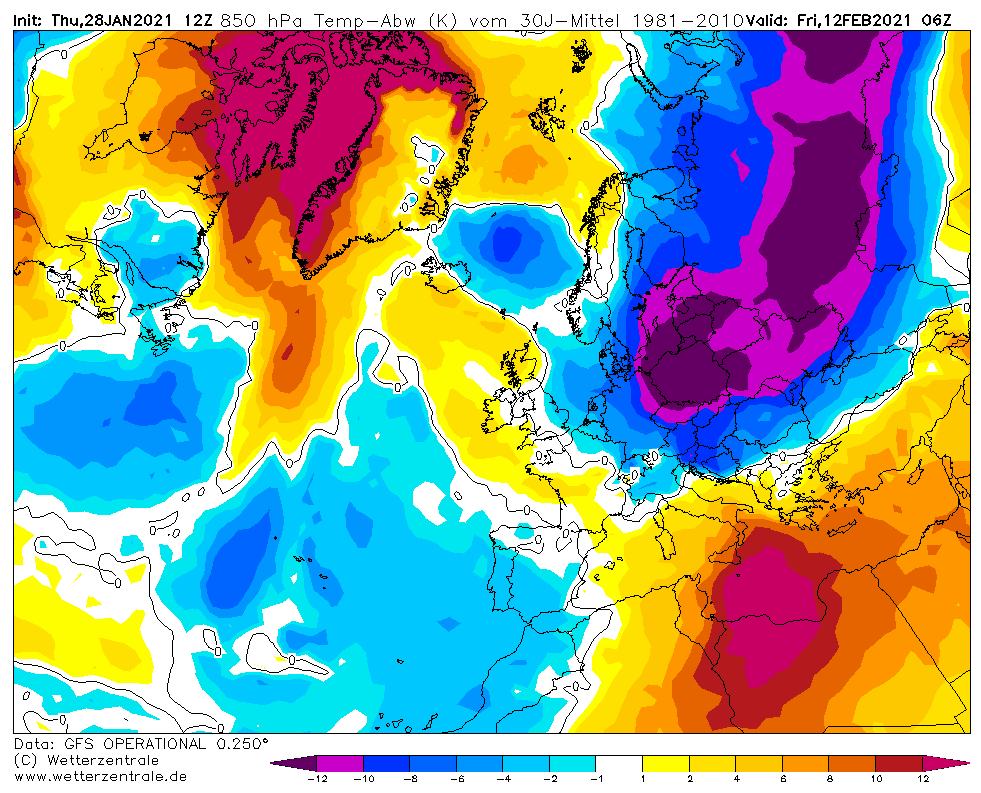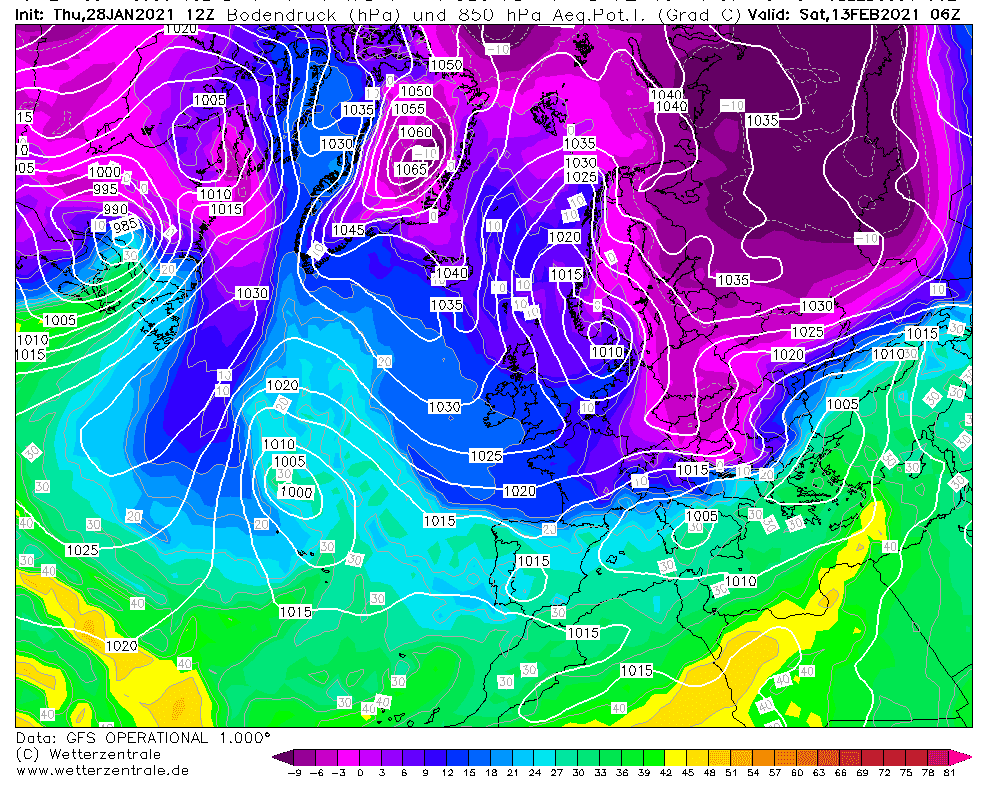 Read more: