Winter should be strong until 20. Feburary, then finally early spring?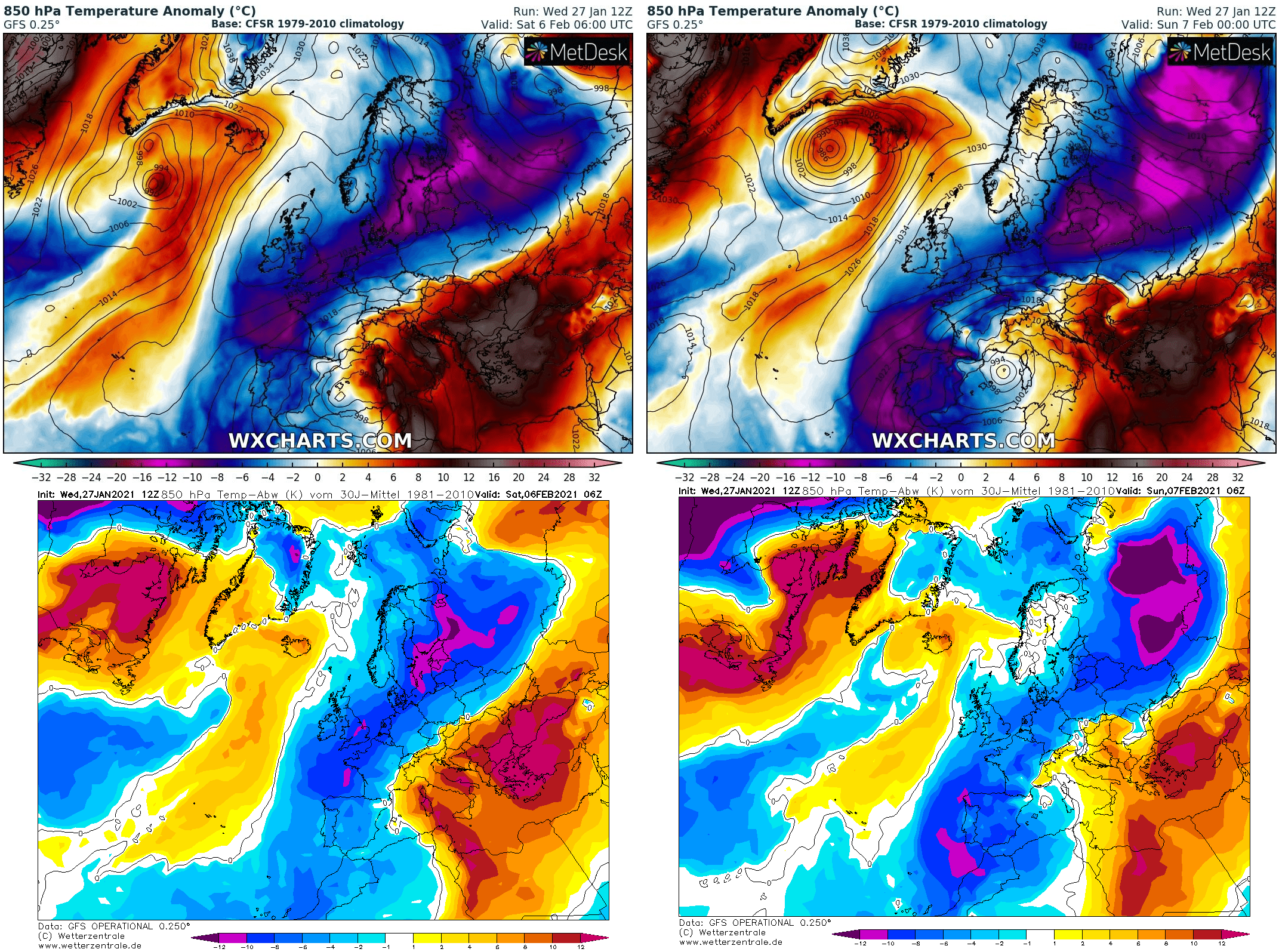 Least this conclusions we should read from ensemble forecasts for Stockholm, where will persist Siberian air masses most of the time following minimally 3 weeks.
Similar conditions are forecasted for London and Warsaw, while southern parts of Europe won´t be so luckly such as northern and western half of Europe.
According to last runs of GFS, from 27.1.2021 12Z and 18Z, frosts only -17/-22°C should surprise Alpine and Carpathian basins and valleys between Sunday-Tuesday, 31.1. – 2.2. 2021, then will come next short warm spell, but…
Already following weekend, 6.-7. Feburary should Siberian air shift over Scandinavia, Poland and Germany up to British Island, Benelux, France and Spain, with promised strong frosts.
However, Wednesday´s outputs of main run are again little warmer than previous, with -20/-25°CC probability in Alpine and Carpathian basins, maybe -20°C in northern Poland, and around -40°C in central Scandinavia, too.
Approximately 1/3 of runs however for period between 5.-20. Feburary expect for Warsaw temperature in 850 hPa slightly below -15°C, what should mean 33% probability of even stronger frosts during the period.
After 20. February it looks like early spring preliminary, although in Iberian Peninsula are expected summer days (above +25°C) already during the next period.
Forecasts will be furthermore updated and Mkweather brings every day fresh news.
T850 hPa anomalies at the weekend 6.-7. February according to latest runs of GFS /wxcharts.com, wetterzentrale.de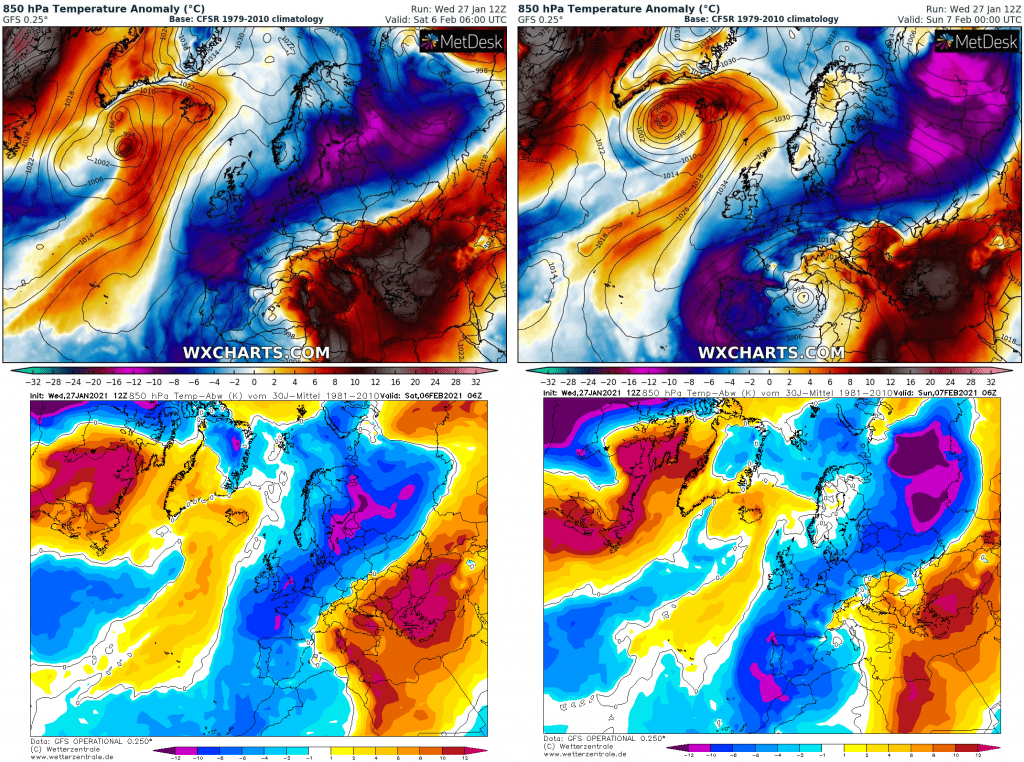 Ensemble forecasts for chosen cities in Europe /wetterzentrale.de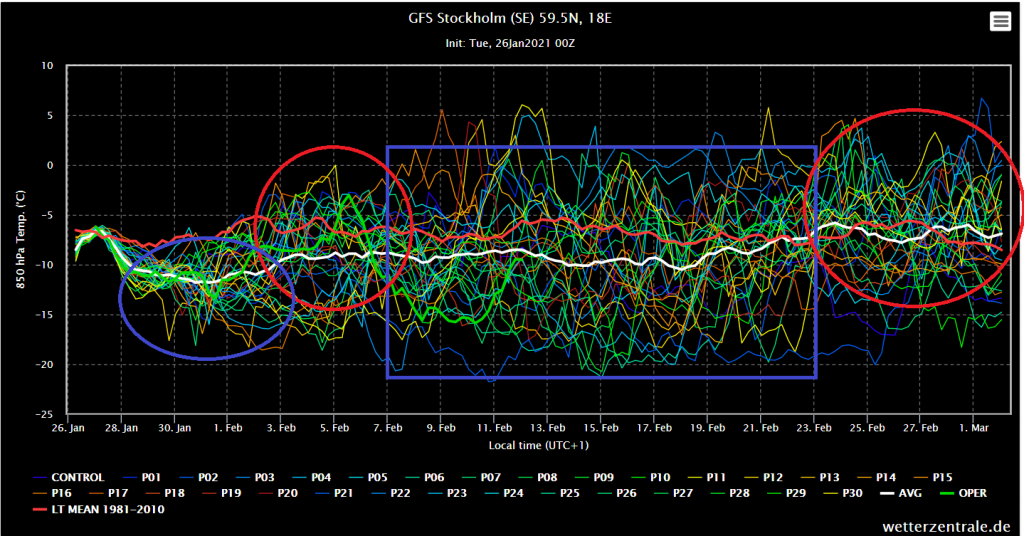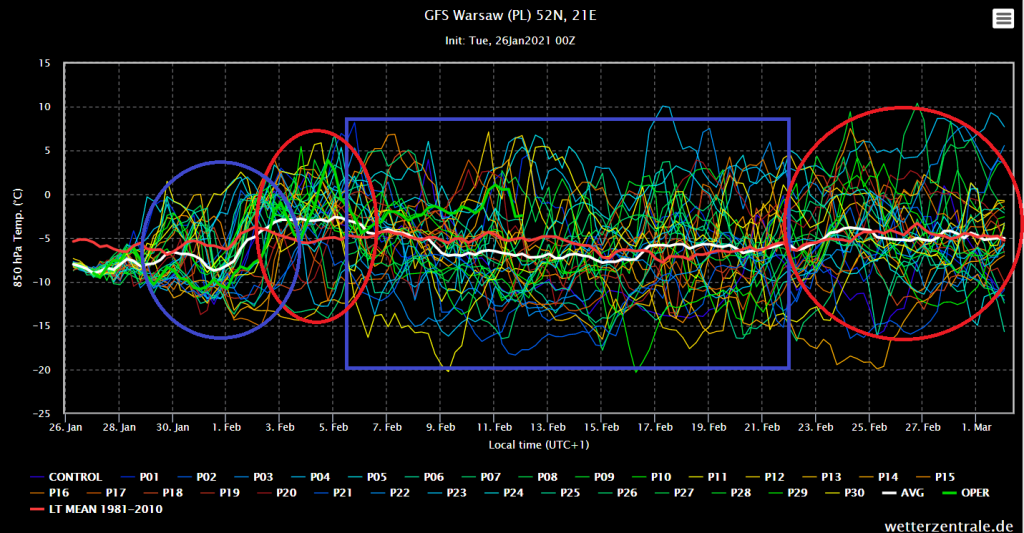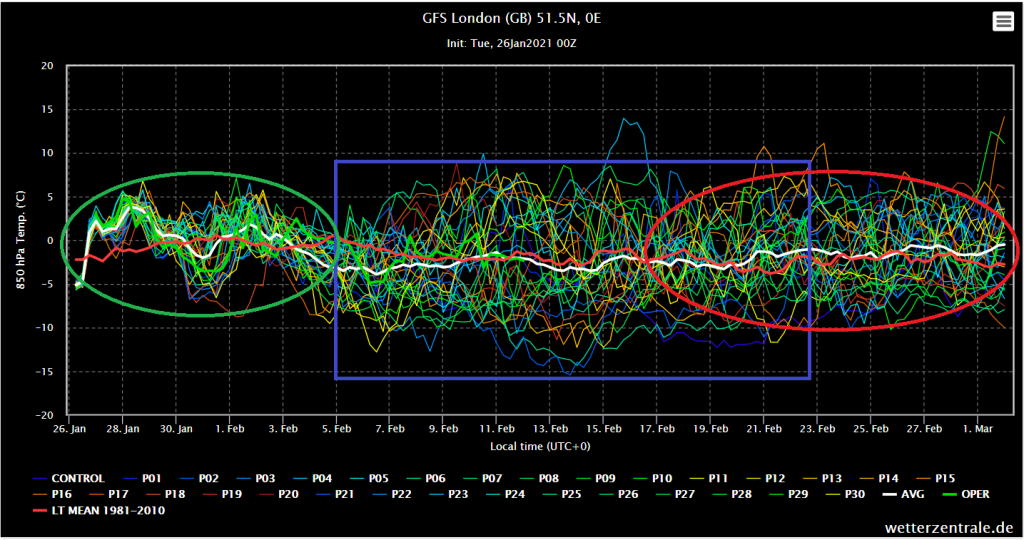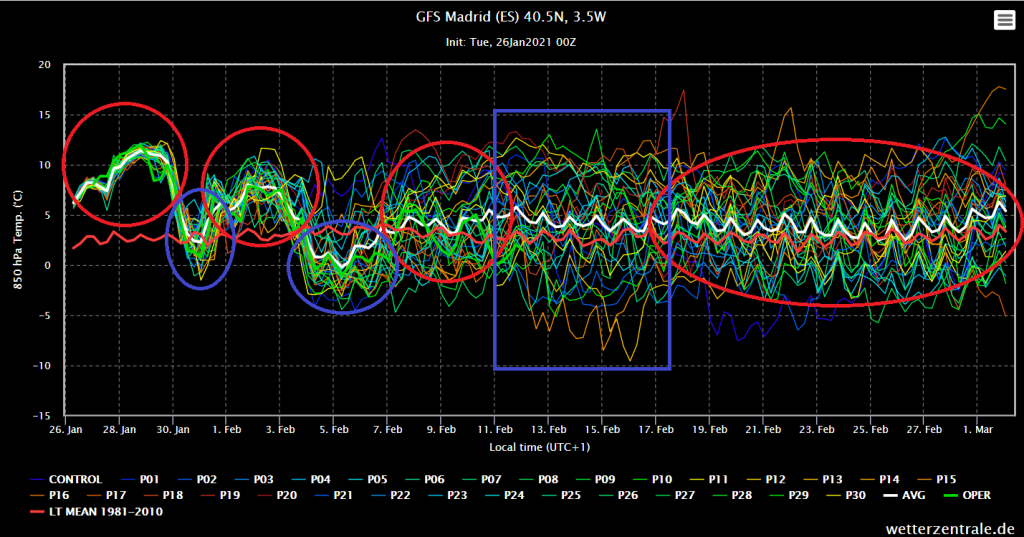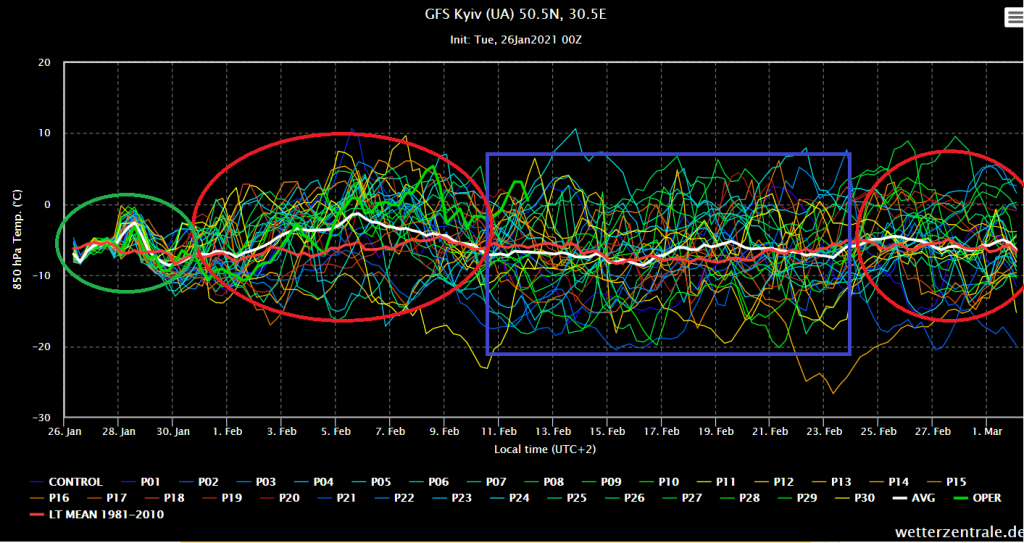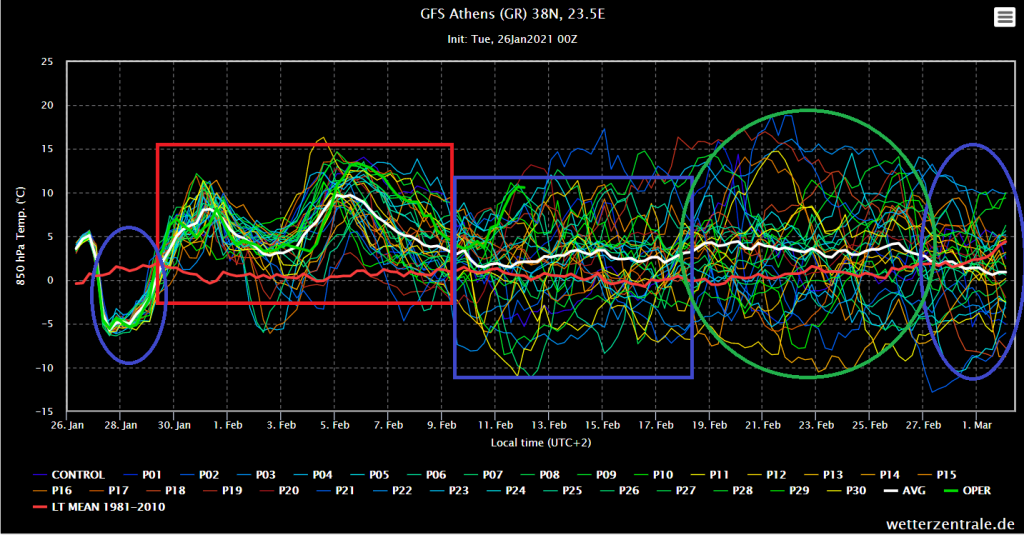 Read more: