Ex-hurricane Isaias with cold front is moving from east parts of US above Atlantic and next circulation pattern, with heatwaves and storms is beginning across US and parts of Canada.
Currently, colder air, or rain and wind is persisting over Great Lakes area, Labrador and New Fouland and northwestern parts of US, west Canada and Alaska.
In Midwest, East Coast, Mid-Atlantic and Northeast, colder air which has flown over area after Isaias, will be gradually replaced by hot air, above large region of US with regional storms, locally severe, during next period.
Heatwaves will be peaking over US around 12.-14. August 2020, when over the whole territory of US will be situated tropical air, with T850hPa temperature above +15°C and potential tropical days over all territory.
With T-storms must be counted in many regions of US, but South and Southwest will be traditionally traditionally very hot and very dry. In Phoenix, up to 7. August 2020, was measured 31 days with temperature above 110°F (43°C) (32 days record will be overcomed this year very probably) and Apple Fire in combination with drought conditions may indicate additional problems in the region.
Interesting situation could arrive after 20. August, when over northern and partly central Canada too, will flow very cold air under -5°C in 850 hPa, with potential frosts and snow showers.
Forecast to Autumn 2020 is expecting warm Autumn, with more than average hurricanes in South and East and possible chillly or wet conditions over Northwest.
16-day forecast of temperature in 850 hPa – animation and conditions on 7.,12. and 33. August /wxcharts.com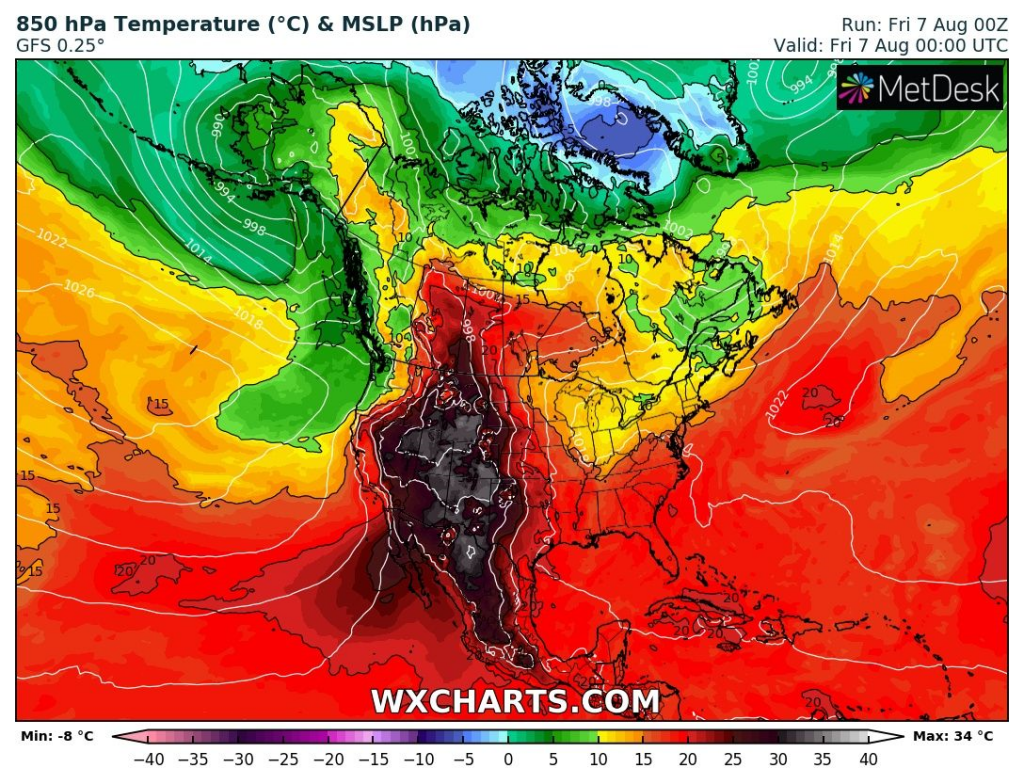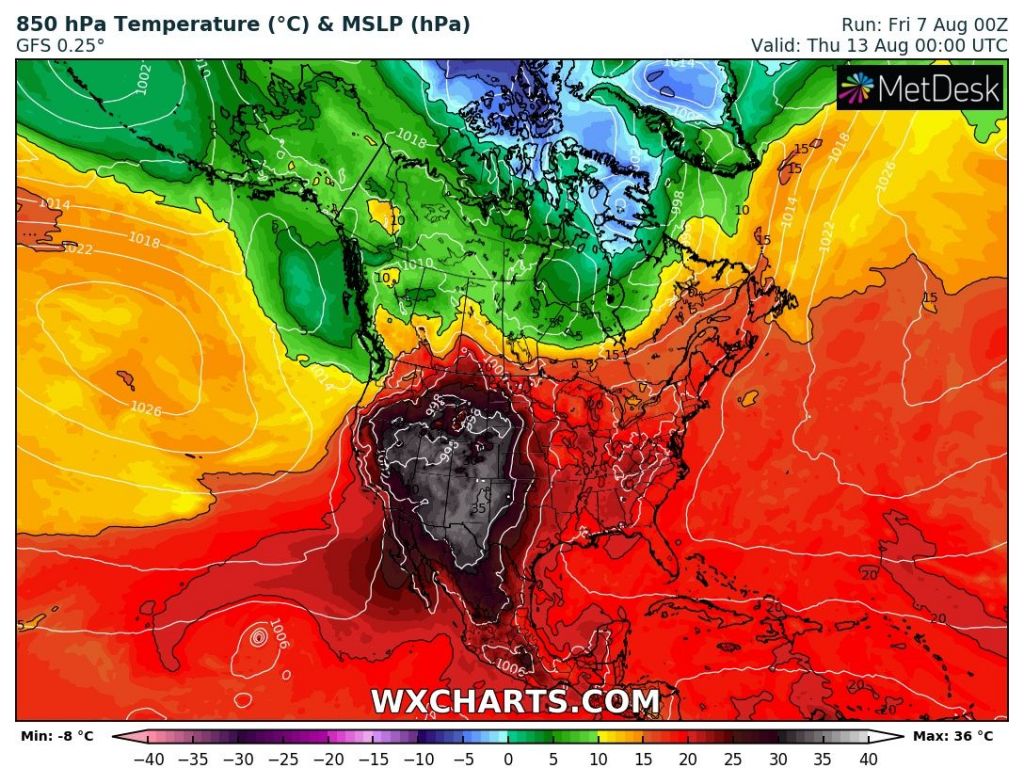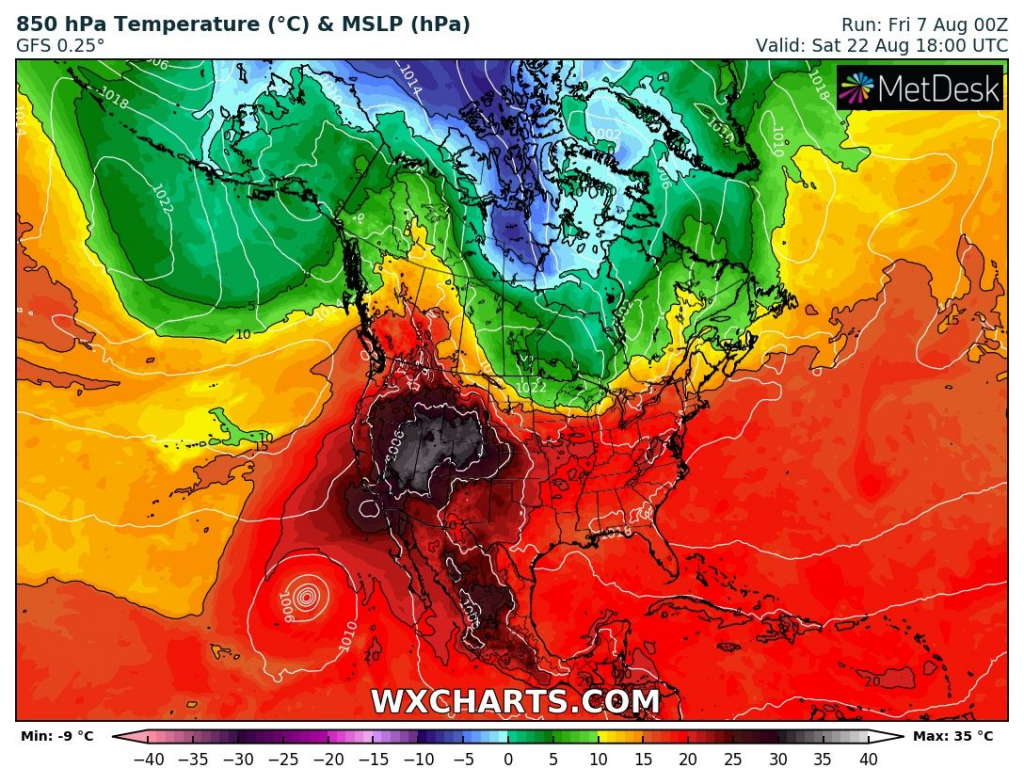 Storm in Colorado Springs, 5. August 2020 and storm forecast till Saturday evening /Weather Nation, Accuweather
Fire and drought situation in Southwest and Apple Fire event /Weather Nation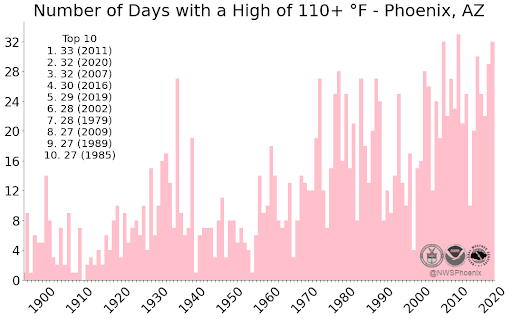 Fall 2020 forecast from Accuweather
Mkweather warnings for Saturday and Sunday, 8.-9. August 2020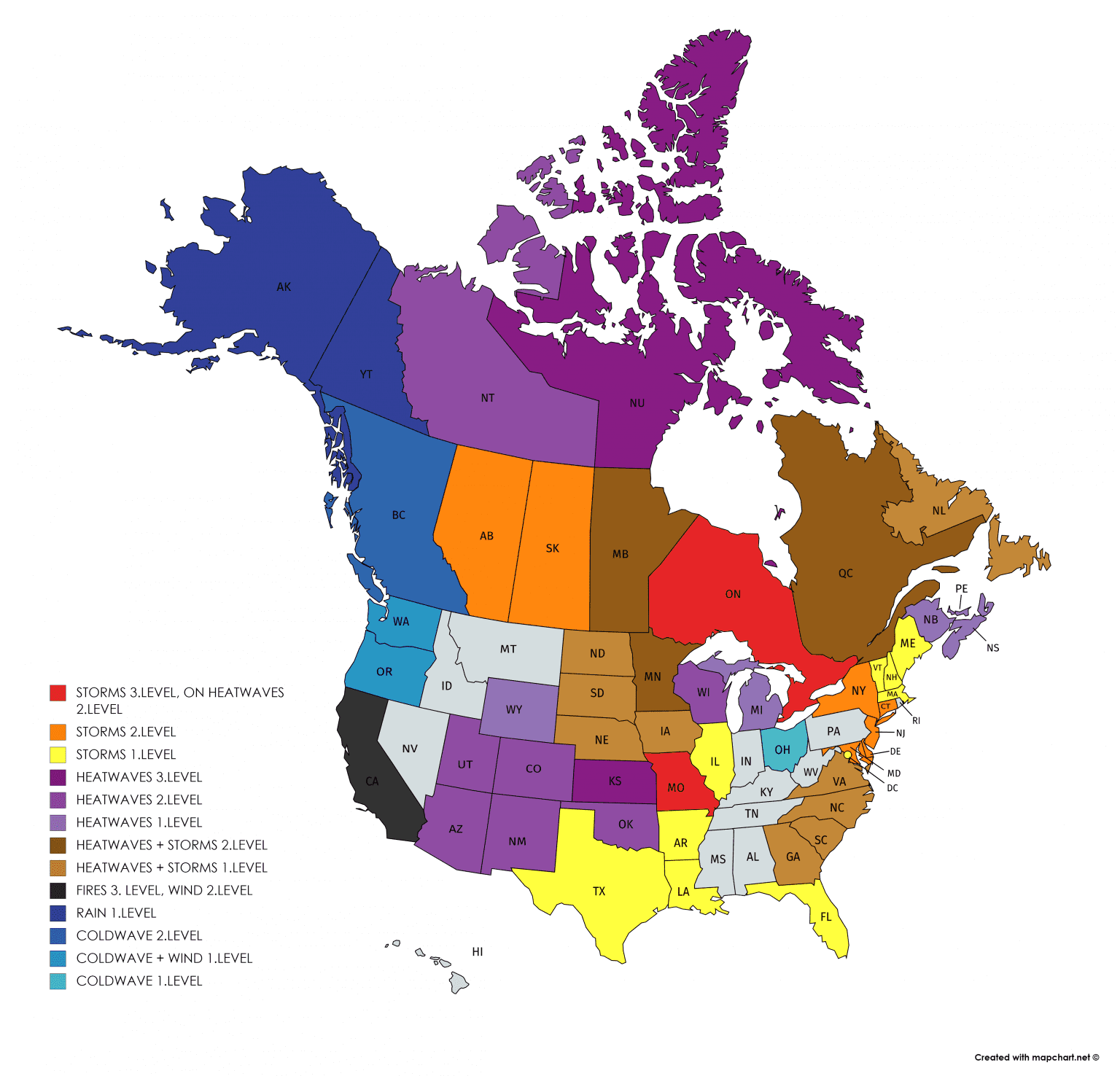 (Visited 43 times, 1 visits today)