Next major hurricane soon possible in Southern US, tropical storm Gamma bothers Mexico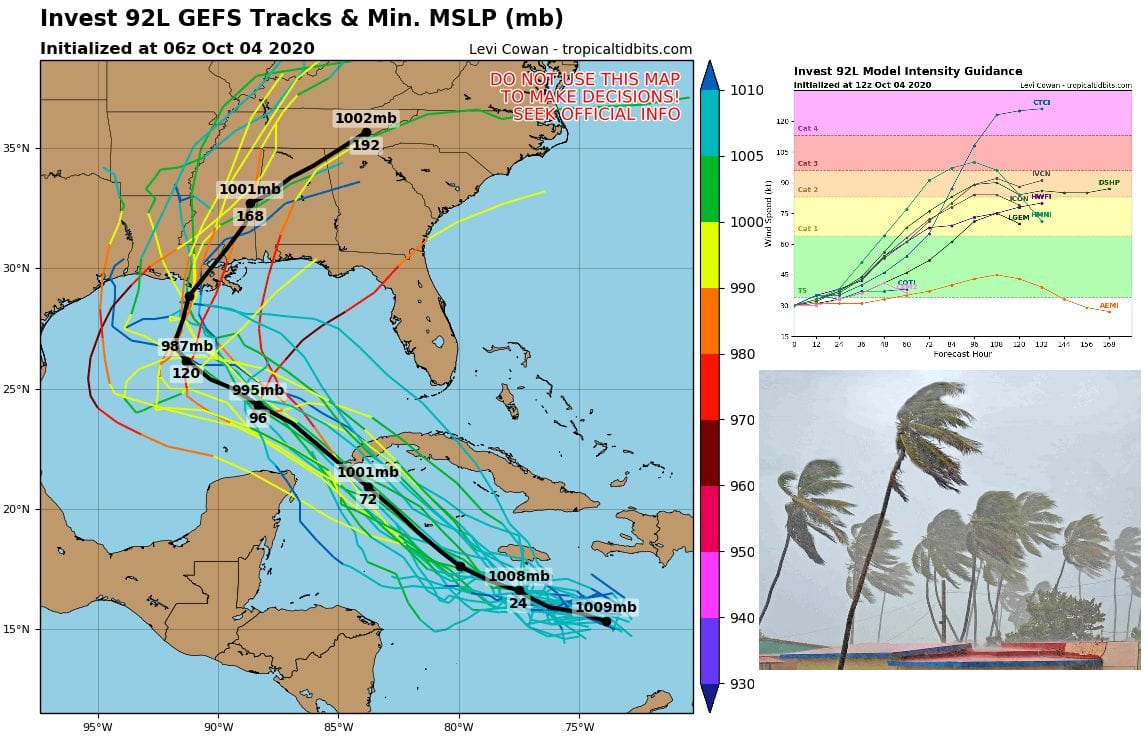 Forecasting tools at the weekend has surprised with predictions of extreme strong hurricane in Gulf Coast already during Friday and Saturday 9.-10. October 2020. From tropical depression Invest 92L should very soon be a hurricane, which could reach before making landfall in southern states of USA strength of a Category 3, or maybe even Category 4 hurricane!
Delta can be devastating already in Puerto Rico, western Cuba and Yucatan next days, but major strengthening is expected mainly from Wednesday to Friday above warm waters of Gulf of Mexico. For now, forecasted track is going through Louisiana and Mississippi, maybe Alabama, Florida or Texas, and then Tennessee, Arkansas, Kentucky or Georgia.
Situation is needed to watch and during next days, Mkweather brings fresh information about forecasted track of the system.
Tropical storm Gama, however, is already bringing heavy rainfall, landslides and worsening of weather across Yucatan, Mexico, western Cuba and heavy rains in northern states of Central America are too expected.
In Progreso, Yucatan, Mexico, has fallen during last 48 hours 151 mm of rain and precipitation event continues.
Forecasted track of Gama was changed to more southern track and system won´t hit territory of the USA.
Over Pacific, powerful hurricane Marie, up to Category 4 is shifting northward, but it won´t have big impact to West coast. However, remnants of typhoon Kujira, soon brings to the Western US rains and strong coldwave.
Parts of eastern USA and eastern Canada at the same time, after 10. October, hit Indian summer period /https://mkweather.com/2020/10/01/thanks-to-hurricane-indian-summer-in-the-usa-canada-in-the-2nd-october-decade-is-expected-after-2-powerful-coldwaves-until-10-october//.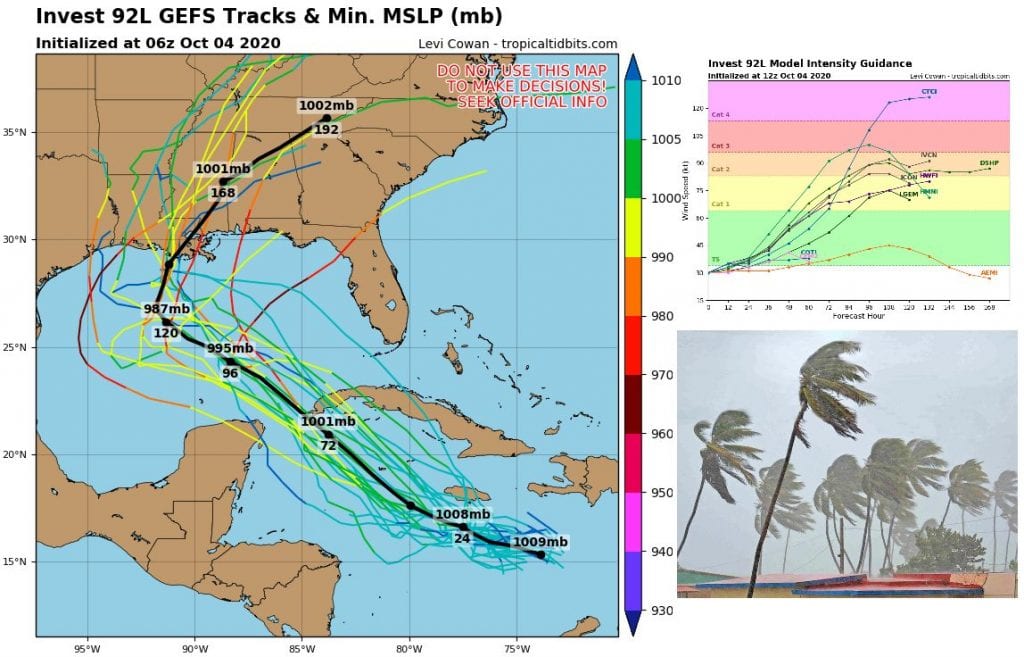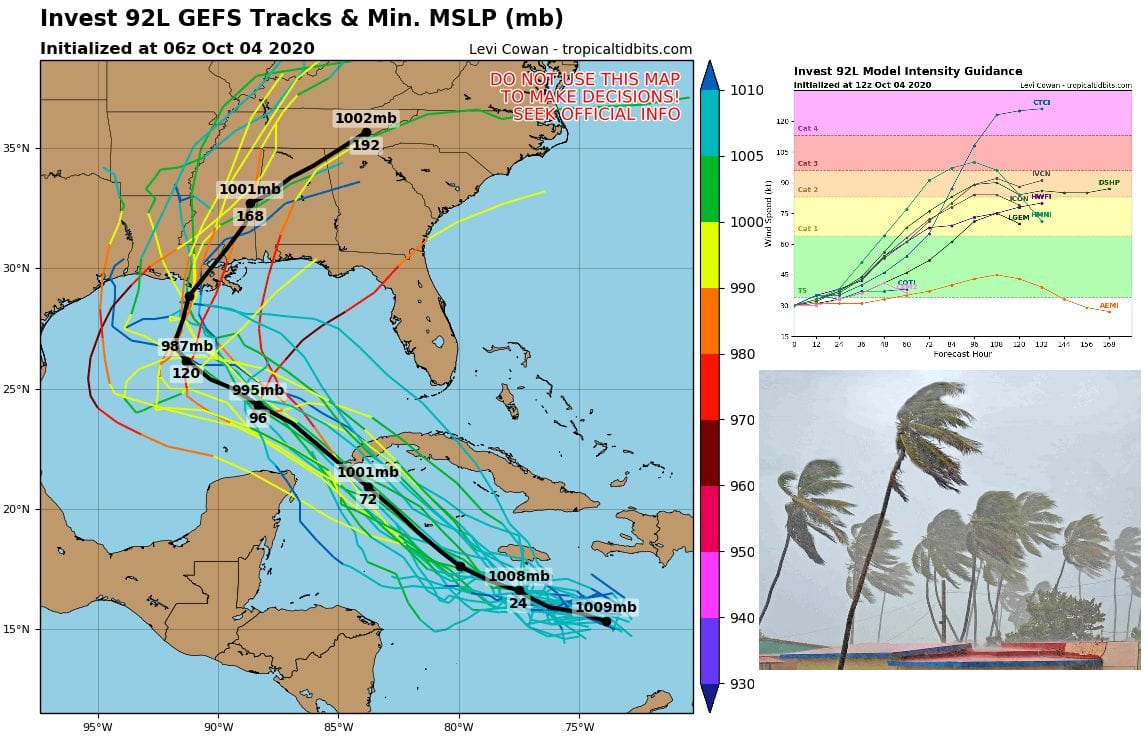 Infographics: tropicaltidbits.com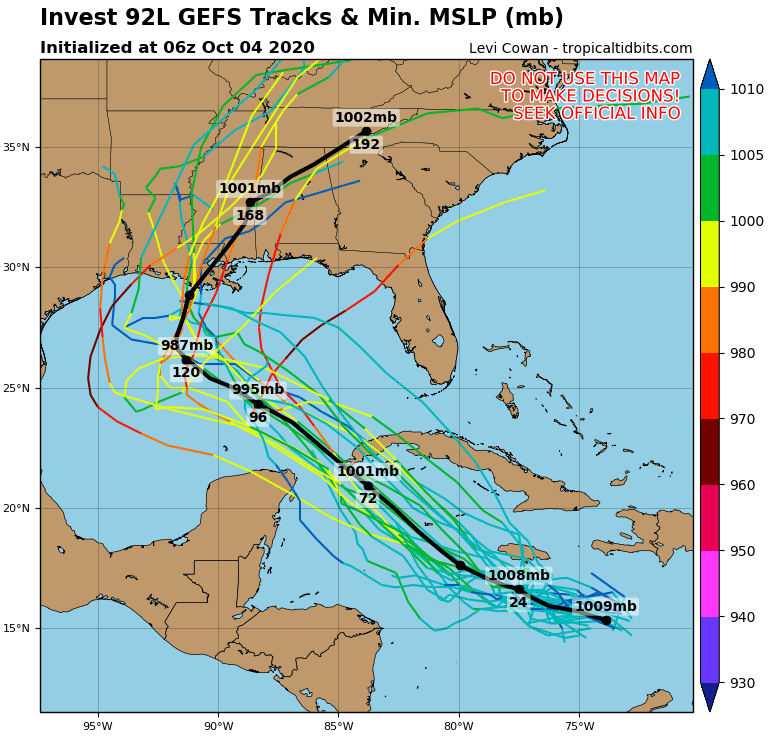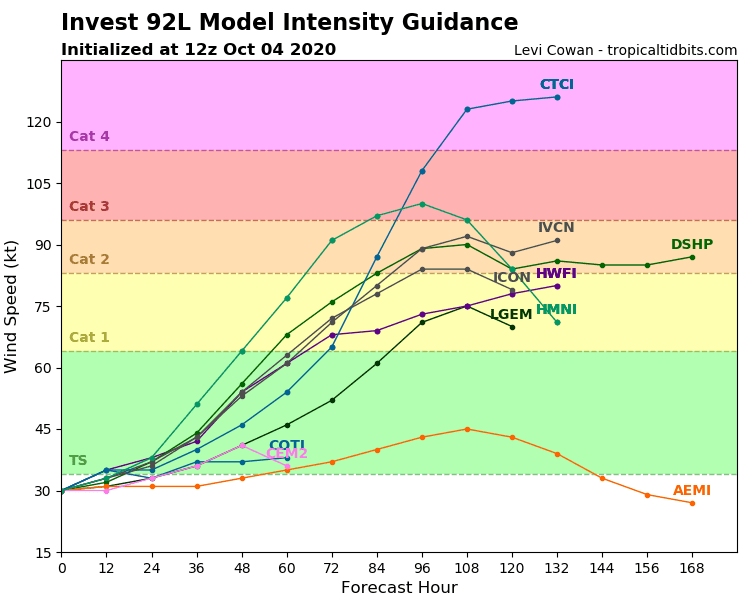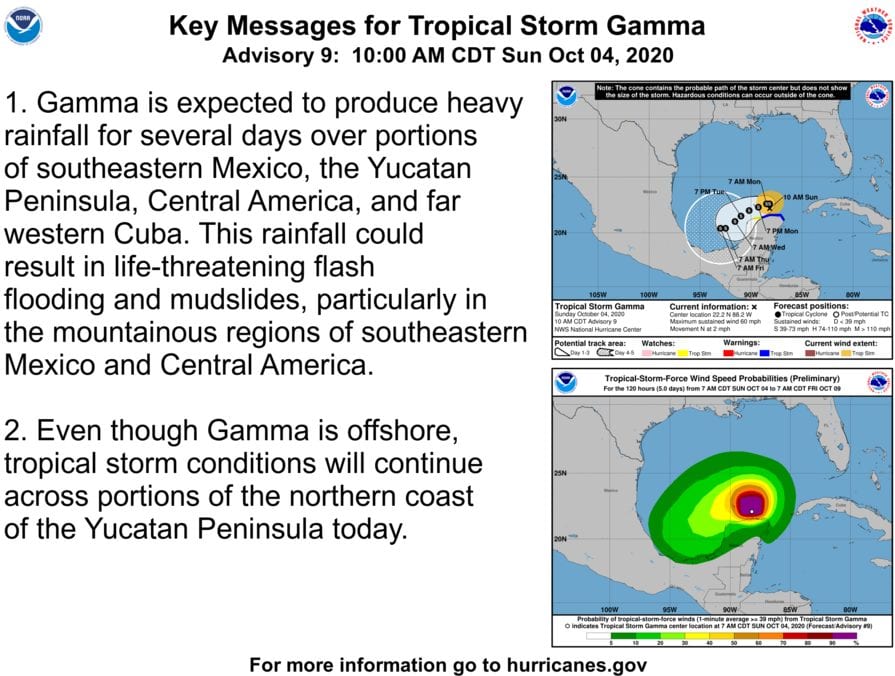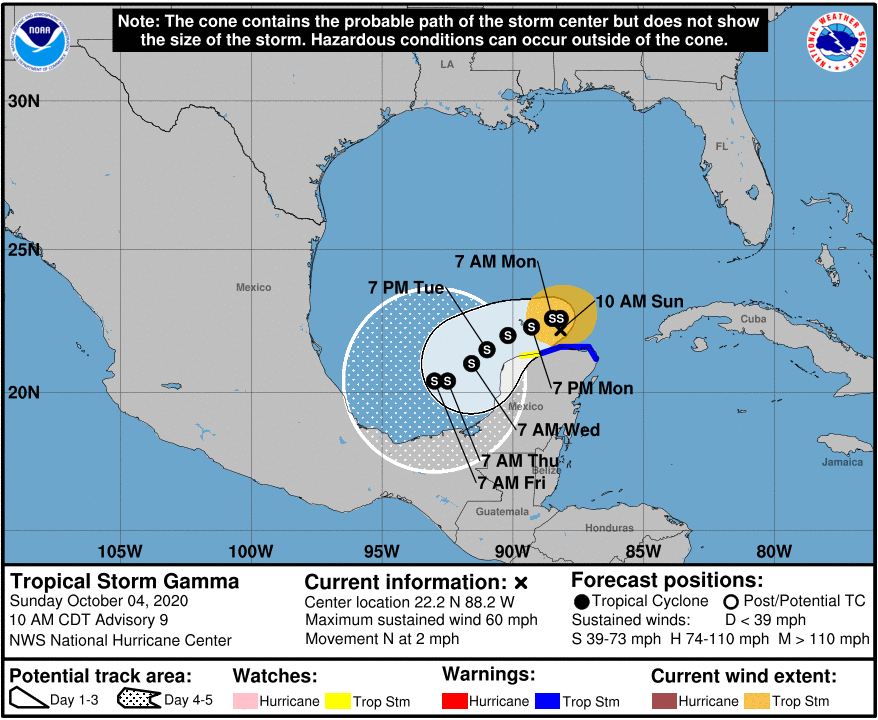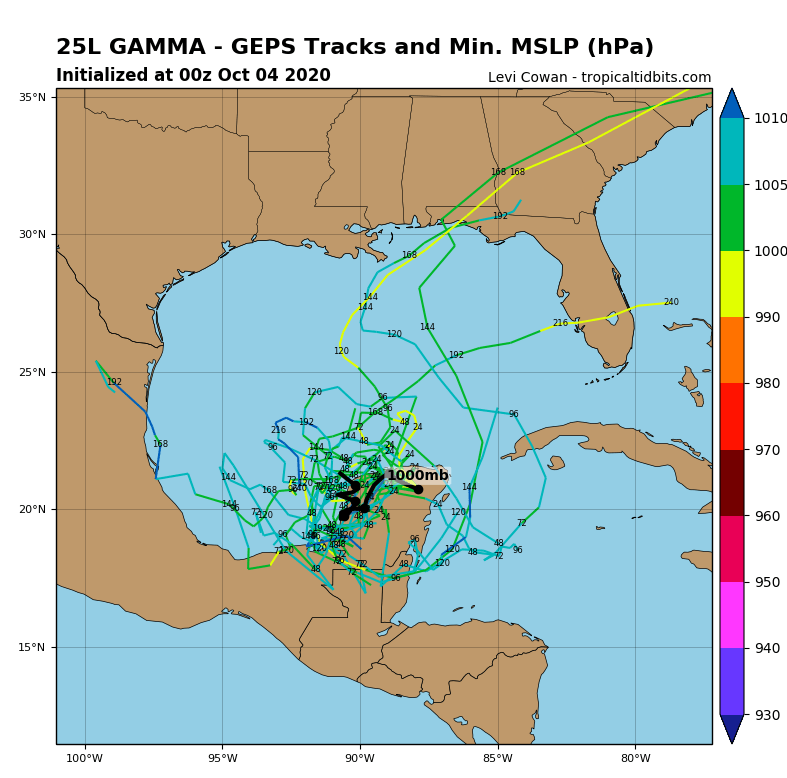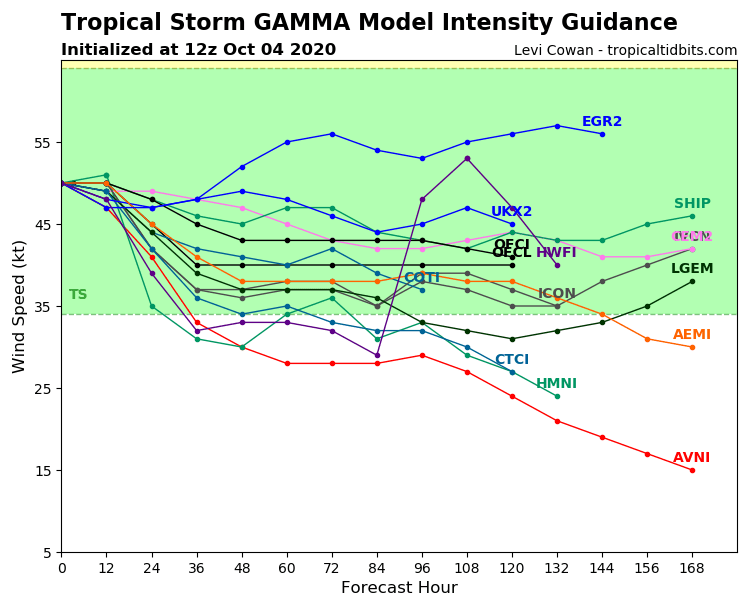 Read more: