Tropical depression 99A Invest with the next shallow low pressure systems will brings up to 807 mm of rain on west coast of India during next 16 days.
99A Invest will bring severe storms and heavy rains across the whole west coast, up to Mumbai.
Next 216 hours, depression will be slowly shifting near west Indian coast northward.
It can bring next flash floods and mudslides to region with anomalously strong late summer monsoon /https://mkweather.com/2020/09/01/indian-late-summer-monsoon-the-worst-in-history-304-killed-only-in-2-states-activity-will-shift-from-pakistan-and-west-india-eastward//.
In August 2020, recorded amounts of rain dropped across parts of India and Mumbai and Karachi recorded the strongest monsoon rains ever /see Read more below article/.
Monsoon in India will be continue next 16 days and next deadly natural hazards are expected.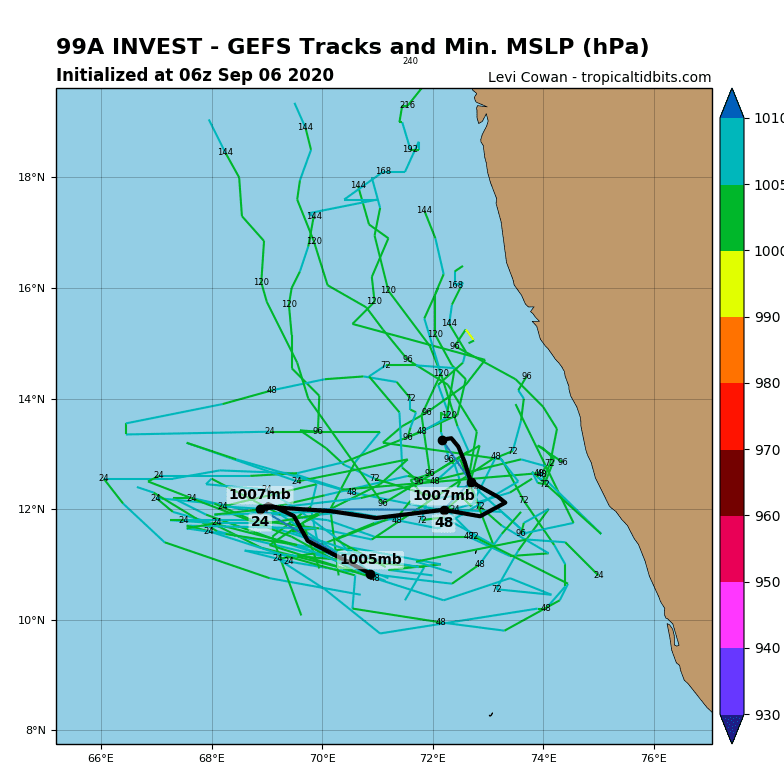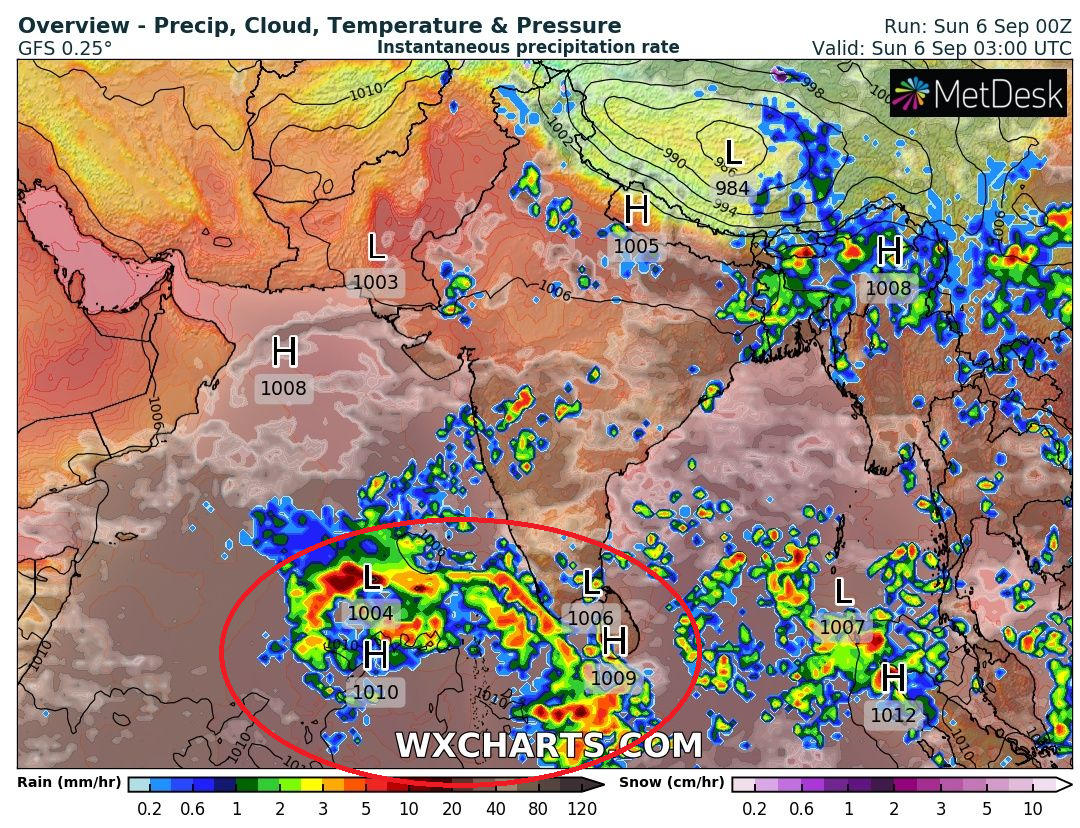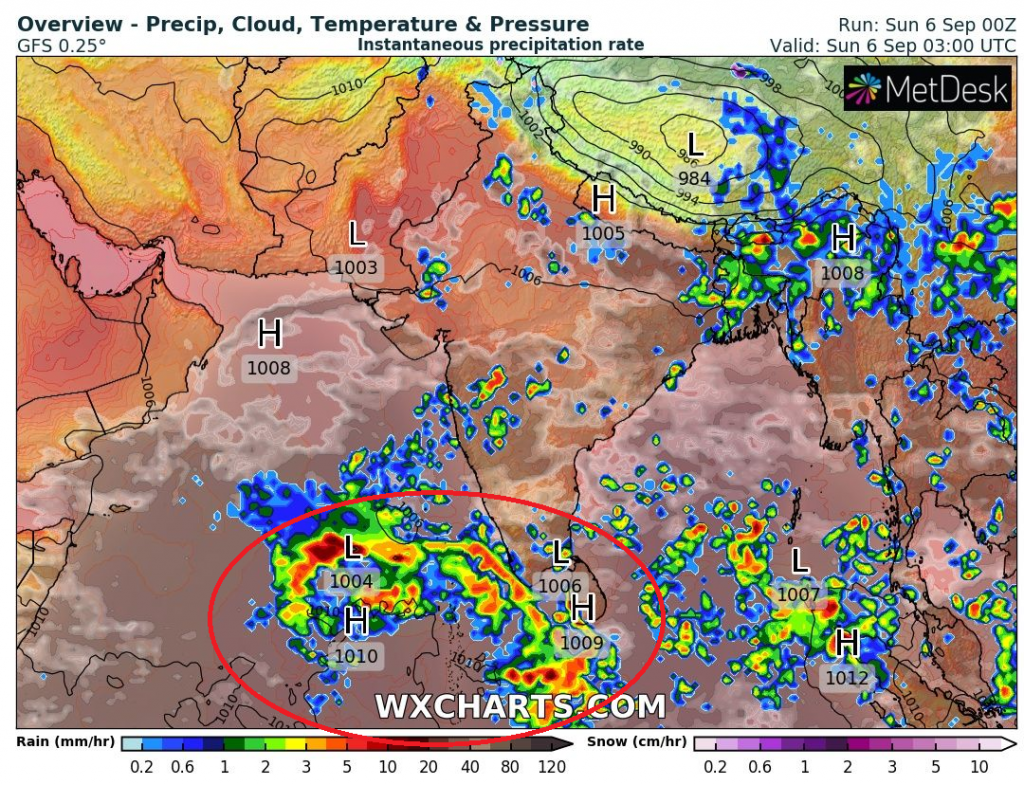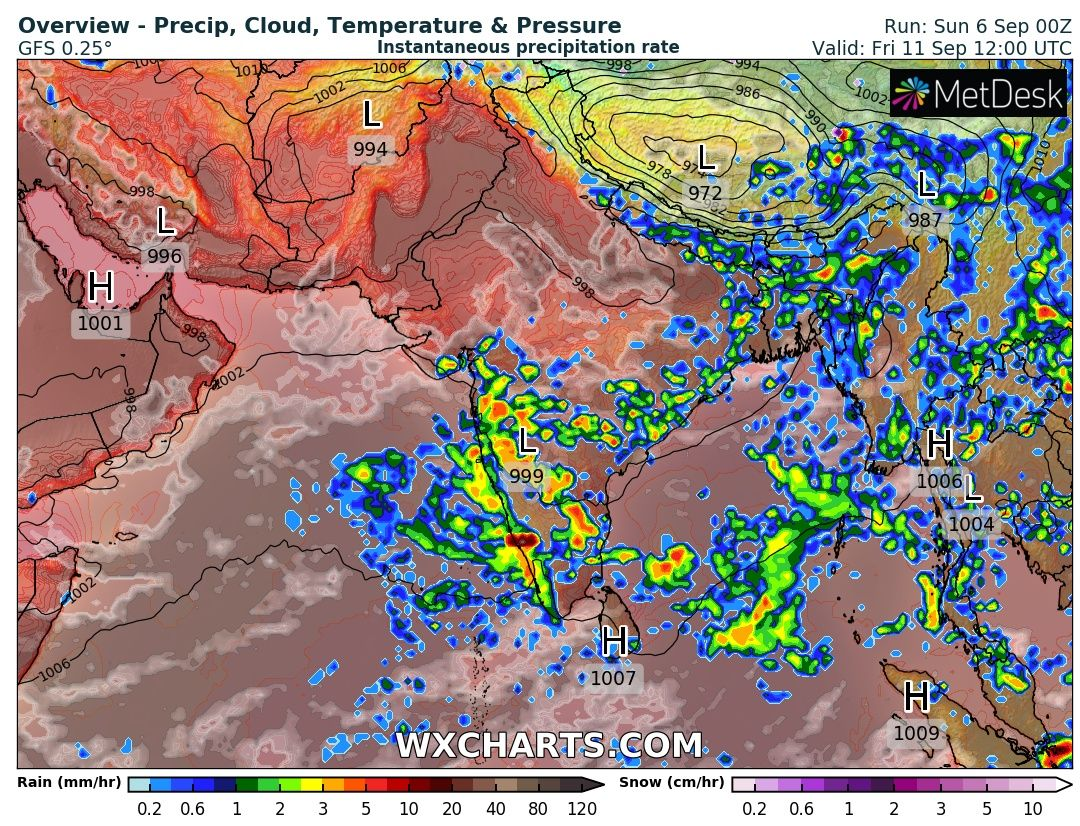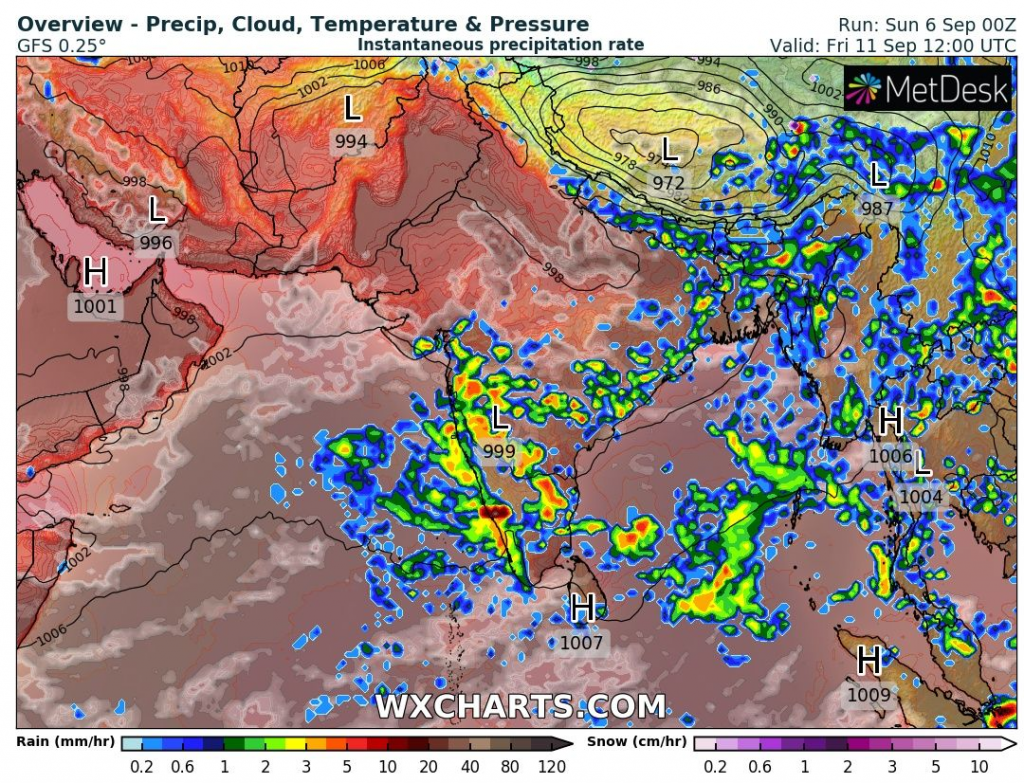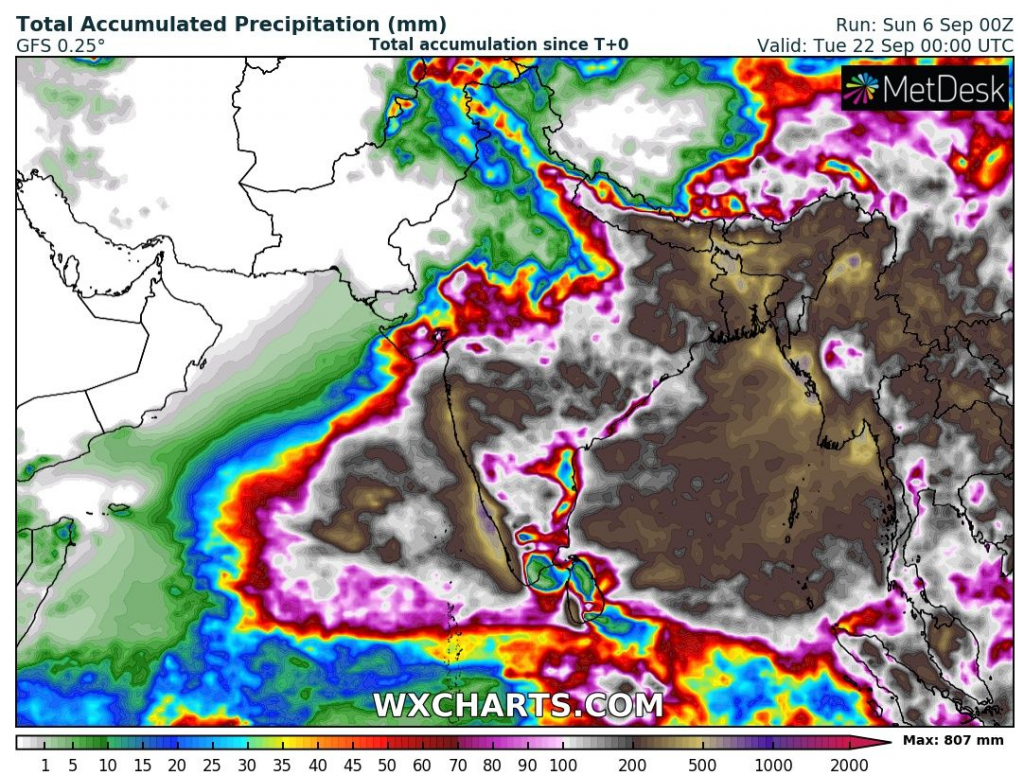 Read more:
(Visited 29 times, 1 visits today)