Parts of Sweden with the coldest July from 1962
July is usually hot summer month in Sweden. However, as has been the case of Norway, the summer of 2020 has been "significantly colder than normal" … with "record-breaking cold temperatures" registered up-and-down the country /https://www.thelocal.se/20200729/sweden-shivers-through-coldest-month-of-july-in-years/
Northern Sweden has not had a July this chilly since 2015, most of southern and central Sweden hasn't suffered a colder July since 2004.
"We have simply not had a favorable flow for hot air to find its way up from the continent," telling SHMI meteorologist Carolin Wahlberg. "It has been the low pressures that have controlled the weather, which has also given us cooler and more unstable weather."
In addition, historic July cold has been registered in the towns of Mora, Sveg and Storlien. According to weather institute Storm, and as reported in /https://www.expressen.se/nyheter/vader/kallaste-juli-manad-pa-over-50-ar-i-delar-av-sverige//, these towns alived their coldest July's since 1962.
24. July 2020, in southern Norway´s village Folldall (694 MASL) was measured freezing -4,1°C / 26,4°F and Norway reports too regionally the coldest July for 30 or 60 years, respectively /https://mkweather.com/2020/07/24/norway-coldest-summer-in-nearly-30-years-with-wind-rain-and-frosts-in-friday-meteorologists-measured-in-southern-norway-41c-but-svalbard-are-expecting-20c-68f-first-time//
Situation in Scandinavia can be linked with relative southerly shift of stormtrack during dominant negative-neutral NAO/AO (North Atlantic Oscillation / Arctic Oscillation). These conditions are holding stormtrack strictly on the line Scotland – southern Scandinavia – St. Petersburg.
In Sweden, during July 2020 maximum temperatures didn´t reach more than +27°C in southern regions and +22°C in the North.
July´s summary from 3 the coldest Swedish cities, where July 2020 ends such the coldest from 1962:
Storlien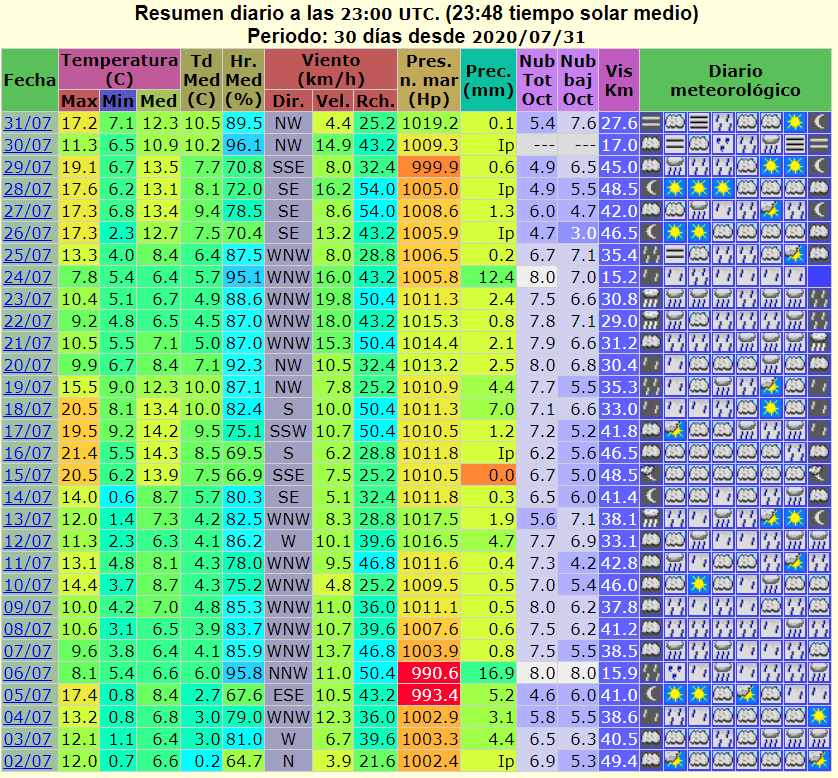 Sveg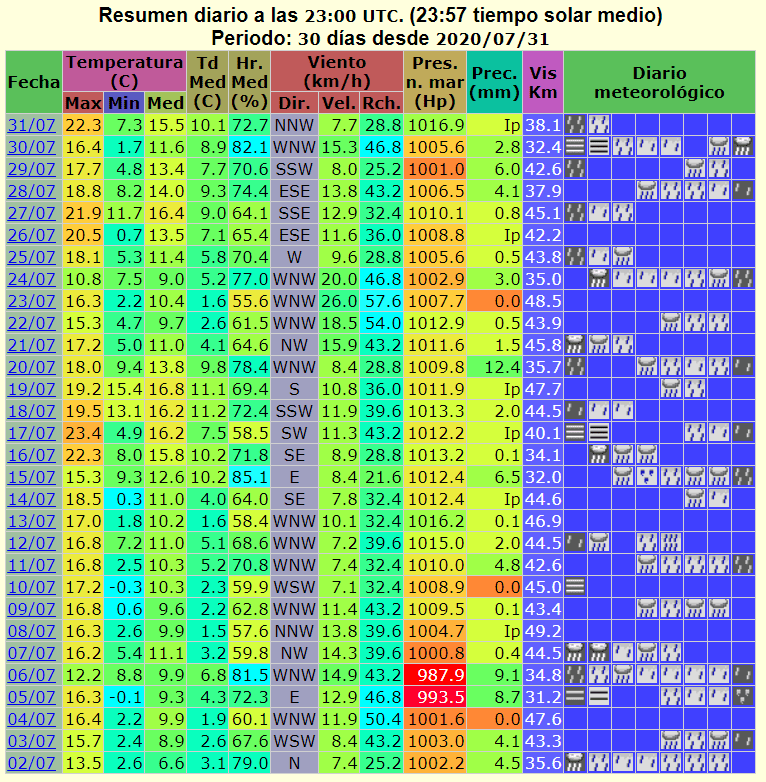 Mora