Patagonia with one of the cruelest winter for last 20 years
During the winter 2020, record-breaking temperatures of up to -23°C have been measured across the lower regions of Argentina and Chile. Powerful Antarctic cold fronts riding anomalously-far north stormtracks of deep cyclones have accompanied the freeze, and have delivered extremely high accumulations of snow (of 5+ feet / 150 cm+).
"This is an atypical winter with great snow storms. Since the nineties there was a tendency to lesser snow precipitation but this year climate conditions have even caused snow falls in certain areas of Patagonia, unaccustomed to such extremes", according to weather experts /https://en.mercopress.com/2020/07/25/argentine-patagonia-provinces-under-a-blanket-of-snow/.
"None of the three countries, Argentina, Chile and Ecuador remember such a cold and snowy start to winter in the last decade." Ski resorts in Andas had in July 7 metres (23 feet) of snow, but were closed cause COVID. /https://www.iceagenow.info/twenty-three-feet-of-snow-in-the-andes-but-ski-areas-closed-due-to-covid-19//. Record low temperatures up to -10,0°C was measured in July 2020 in southern Brasil, too /https://noticias.uol.com.br/cotidiano/ultimas-noticias/2020/07/15/em-mais-uma-madrugada-fria-livramento-rs-registra-temperatura-de—4c.htm; https://g1.globo.com/sc/santa-catarina/noticia/2020/07/15/frio-sc-registra-menor-temperatura-do-ano-urupema-tem-minima-de-8c.ghtml/.
Livestock farming was in a "critical state". During second half of July 2020, the Rio Negro (770 MASL) government was forced to declared a State of Emergency and an Agricultural Disaster in 6 regions of Argentina, which means farmers in the western province are now "exempt from taxes for a short time".
In Rio Grande, temperatures during 15 nights of winter 2020 have dropped to -10/-17°C, in Rio Gallegos, 9 nights to -10/-14°C. Absolute temperature records for cities are only -22,2°C and -20,2°C.
Rio Grande, Argentina in July 2020:
Patagonian farmers had a big problems during winter 2020: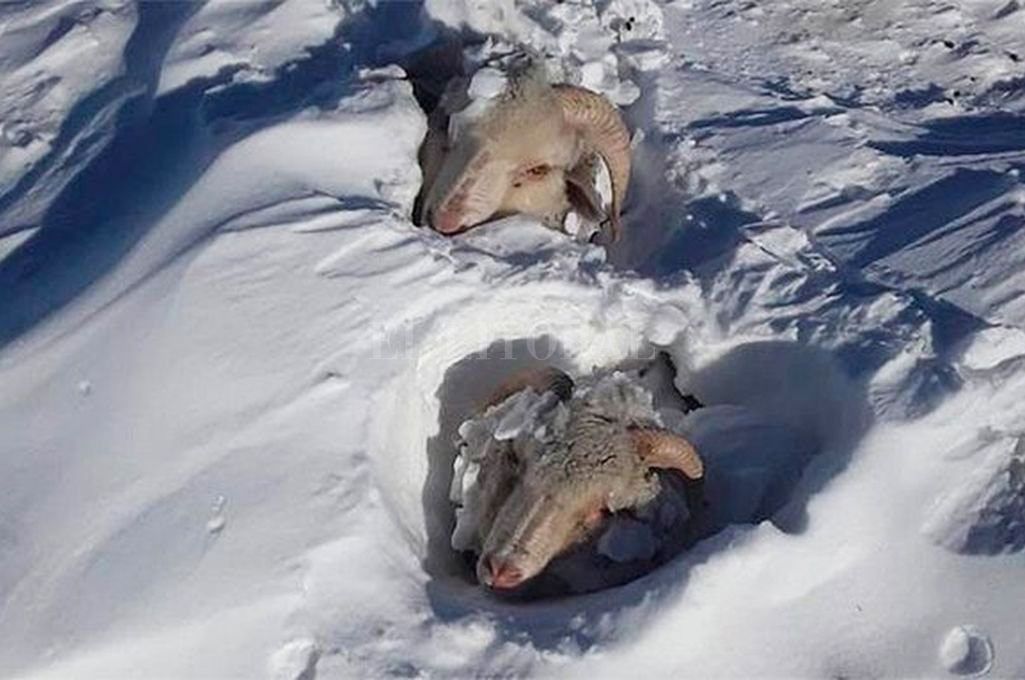 Classic shot from Patagonia from the winter 2020: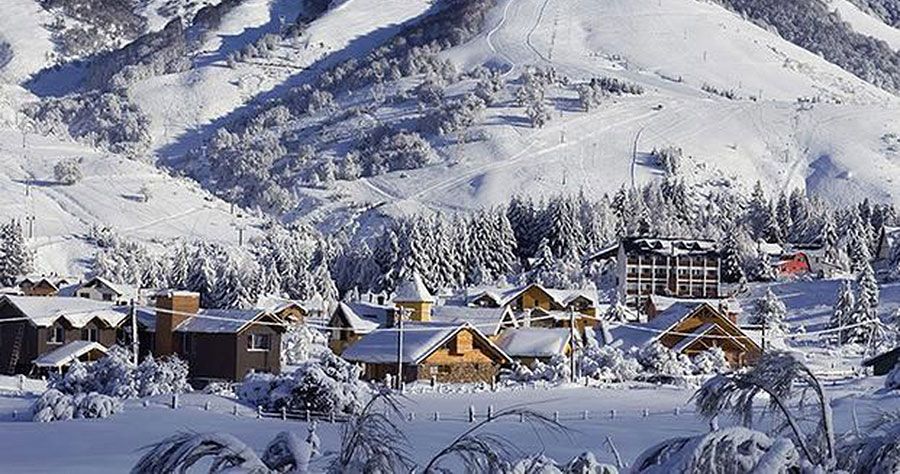 Climate averages for Rio Grande and Rio Gallegos, southern Argentina /wikipedia/




Measured meteorological elements in Rio Grande and Rio Gallegos during the winter 2020 /ogimet.com/: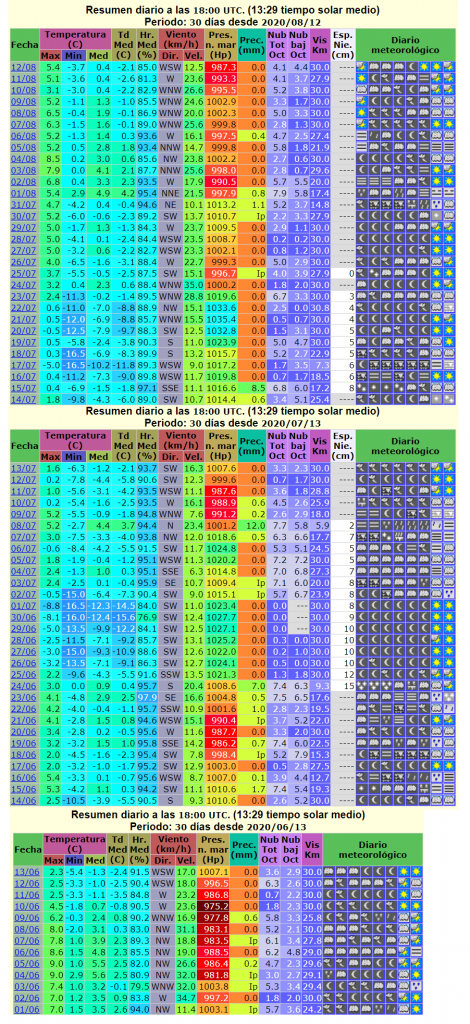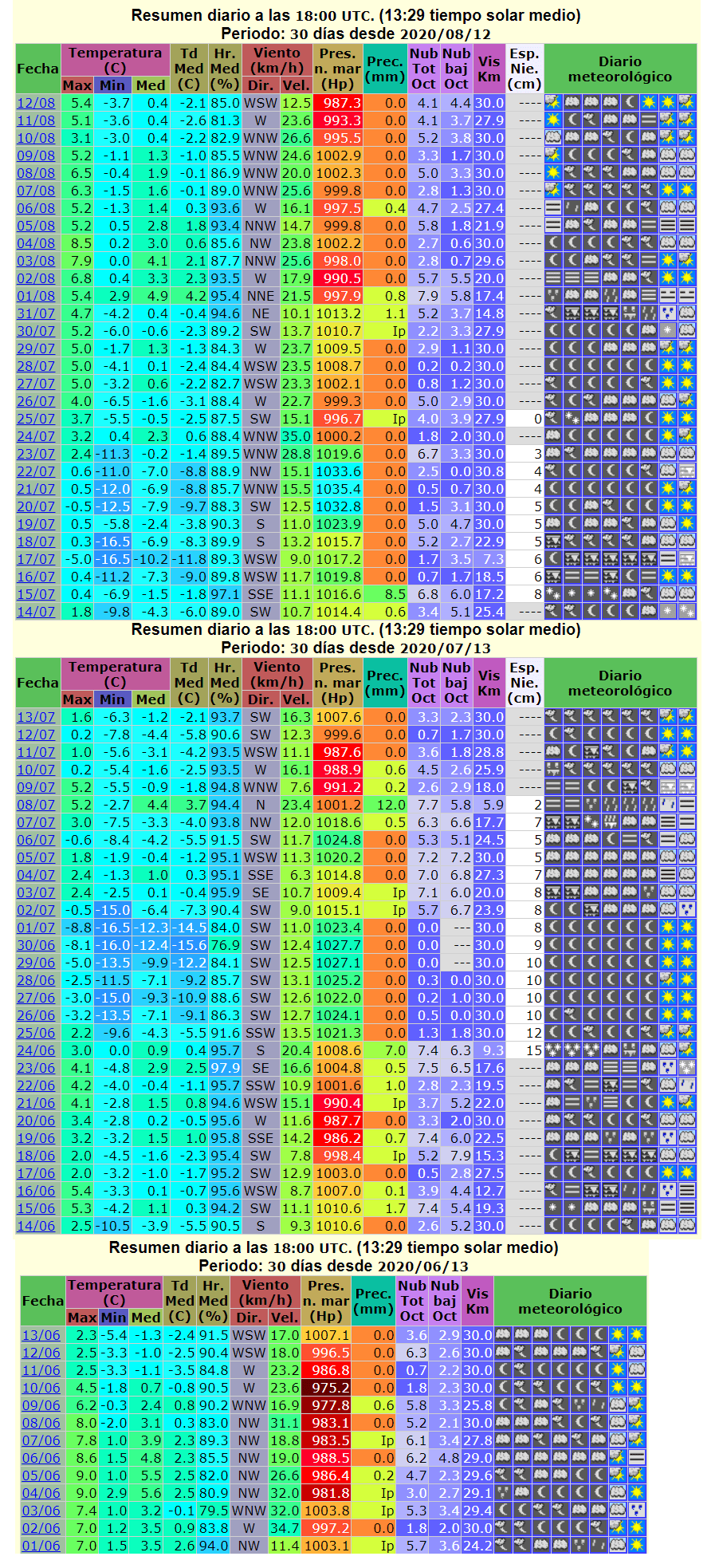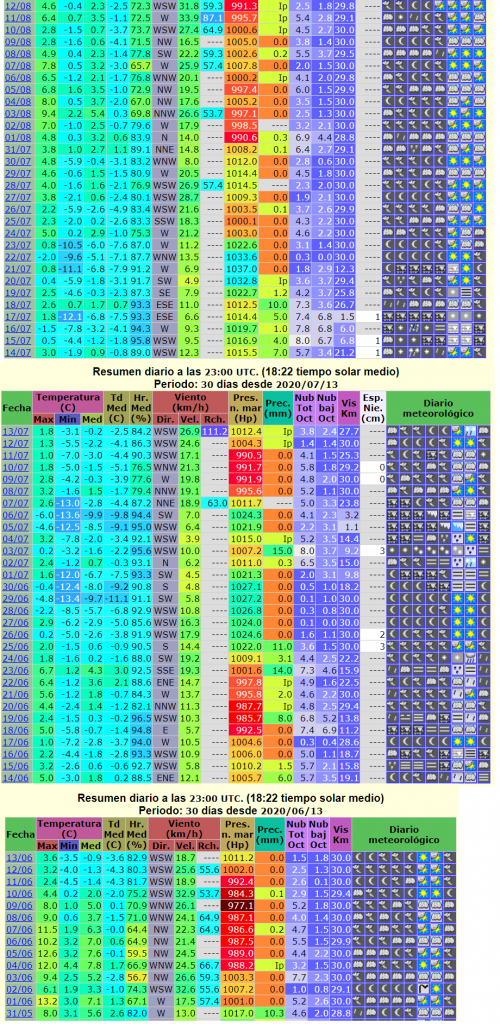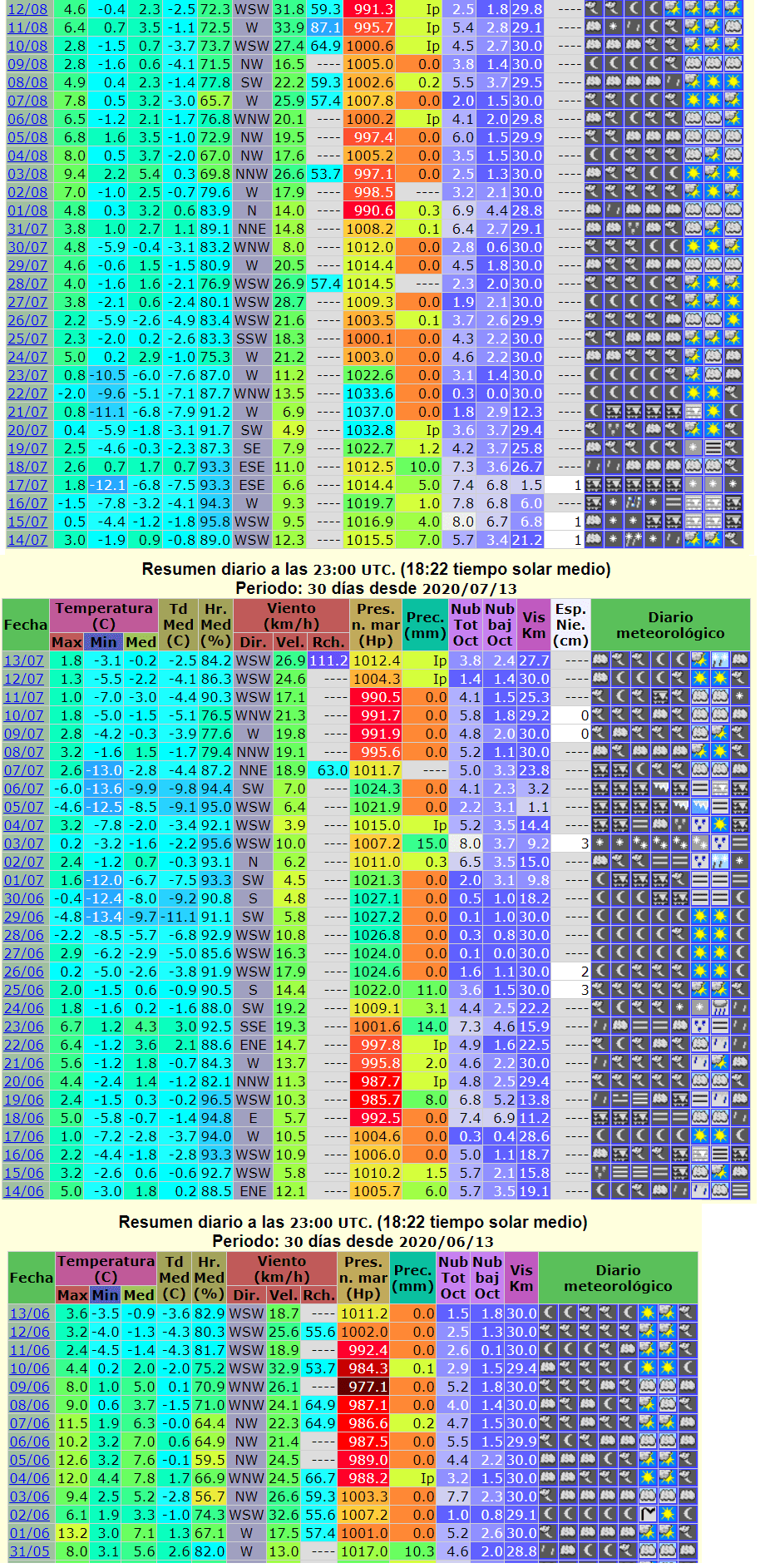 Current conditions in South America (13.-15. August 2020) /wxcharts.com/: