Poland: the coldest night since 2012 is here! After -27°C on Sunday, below -30°C on Monday expected!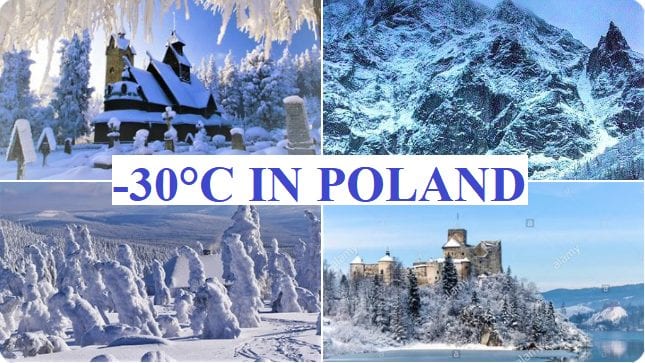 Extreme Siberian forecasts came true! Poland hit already on Sunday, 17. January 2021 extreme strong frosts and the following night will be even colder!
Already at 14:33 UTC, northeastern Poland reports according to Wetterzentrale freezing -18,6°C and temperatures will be dramatically decreasing during the night.
According to current outputs of meteorological models (ICON-EU), -29/-30°C temperatures are forecasted to northeastern Poland during upcoming night! /https://mkweather.com/2021/01/17/strong-signals-from-icon-eu-at-least-in-one-station-could-reach-29-30celsius-at-2m-agl-this-night-in-poland-2021-winter//.
According to Polish meteorological service, minimum temepratures in 2 meters in lowlands in northestern Poland dropped in Gołdapi into -25,5°C and -24,9°C in Ketrzyn. According to next sources, minimum temperatures in border region with Belarus dropped up to -27°C already on Sunday /https://www.twojapogoda.pl/wiadomosc/2021-01-17/pierwszy-raz-od-9-lat-temperatura-spadnie-ponizej-minus-30-stopni-kiedy-i-w-ktorym-regionie-kraju//: "W Gołdapi na Mazurach, blisko granicy z Rosją, temperatura spadła, według danych IMGW, do -27 stopni."
In 5 cm above the ground was measured only -32,0°C in Suwalki, -29,0°C in Ketrzyn and -28,0°C in Bialystok! /https://www.rmf24.pl/fakty/polska/news-niezwykle-zimna-noc-w-suwalkach-termometry-pokazaly-ponad-30,nId,4992279; https://www.tysol.pl/a59846-Atak-silnego-mrozu-w-Polsce-Nie-uwierzysz-jakie-temperatury-odnotowano-w-Suwalkach/.
According to the newest news from Lithuania, -27,5°C was measured on Sunday in central parts of the country and –27,3°C on Polish border. Belarus reported only -28,7°C! /a topic of the next article/ /https://mkweather.com/2021/01/17/belarus-287c-lithuania-275c-estonia-251c-next-night-will-be-deadly//.
Jelgava in Lavia reported anomalous -31,0°C on Sunday /https://mkweather.com/2021/01/17/jelgava-latvia-310c-tied-daily-record-from-cruel-winter-1940//.
Already next night, from Sunday to Monday, 17.-18. January 2021, the worst frosts minimally since 2012, when temperatures last time dropped below -30°C, are expected! Poland therefore suffer one from the strongest coldwaves after 2000!
On Sunday, extreme low temperatures such these weren´t expected, therefore, the next nigh should be very surprising!
GFS expects during next hours a Siberian high above east-Central Europe, with clear skies and additional decrease of temperatures (https://mkweather.com/2021/01/15/siberian-high-above-central-europe-30degreescelsius-on-monday/; https://mkweather.com/2021/01/14/no-this-arent-minumum-but-maximum-temperatures-on-sunday-siberian-blast-hits-poland-with-full-power/). It needs to say, that from GFS outputs is needed to substract around 10°C for reaching of a national minimum temperature.
As we should see on outputs below, a belt of extremely cold Siberian air is on Sunday and Monday, 17.-18. January 2021 stretched from Russia into eastern parts of Central Europe, where frosts should be the following night the strongest.
It is a question, if the coldest temperature of the winter will be measured in Poland in lowlands on the east of country or in Carpathian basins in the south, where is too expected clear weather during upcoming hours.
Frosts like this should are asociated with higher incidence and mortality of many diseases /https://mkweather.com/2021/01/16/heart-attack-influenza-cancer-frostbites-hypothermia-covid-what-you-should-to-know-about-arctic-and-siberian-coldwaves//, therefore stay safe and watch weather furthermore with Mkweather.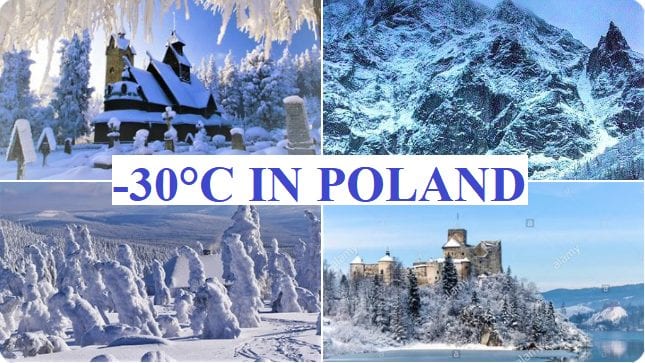 Infographics: IMGW, wetterzantrale.de, sat24.com, lrt.lt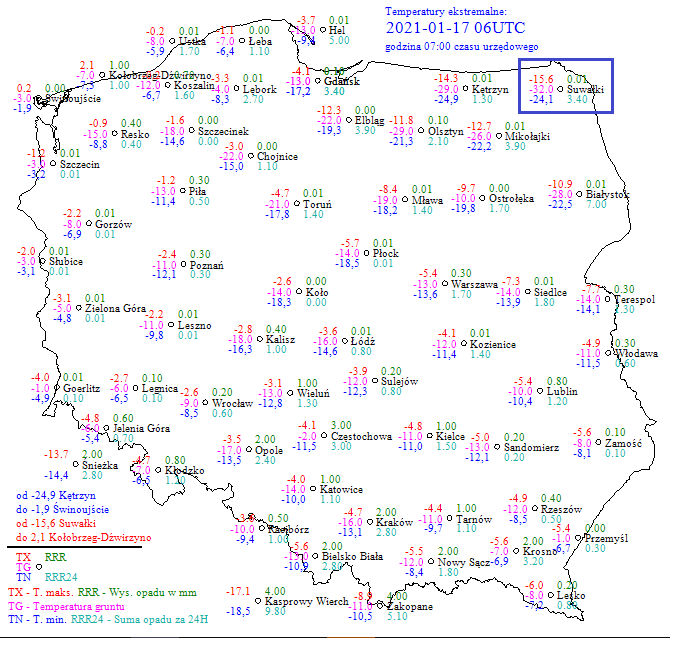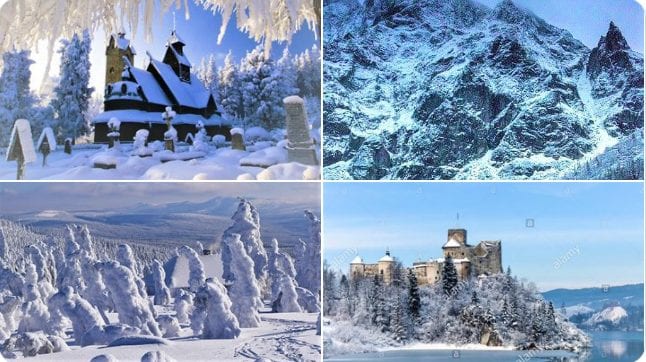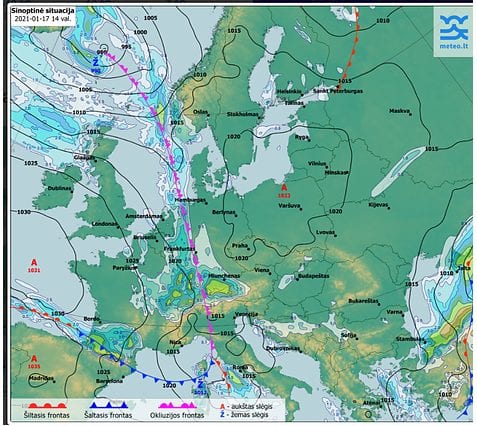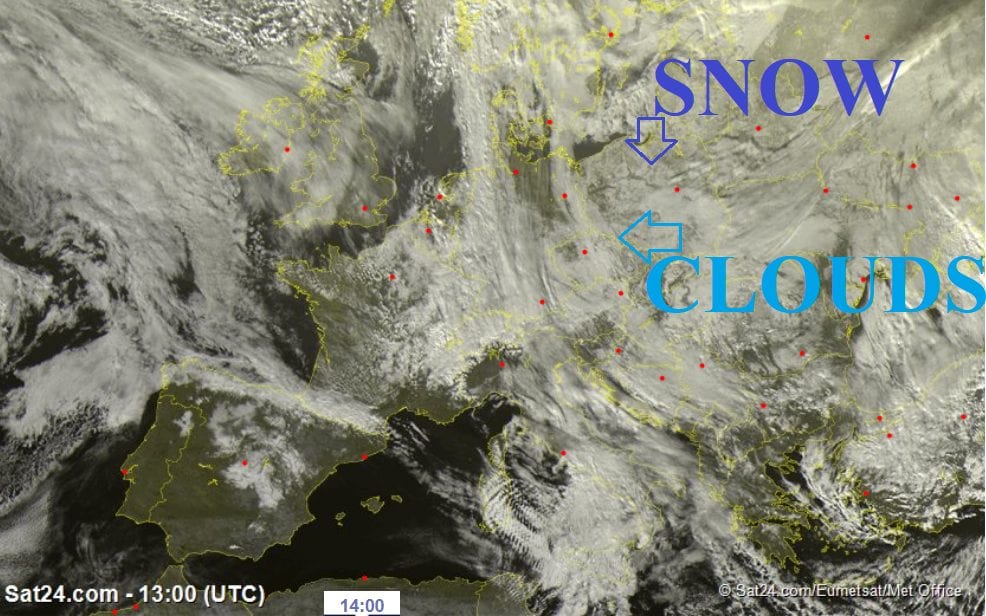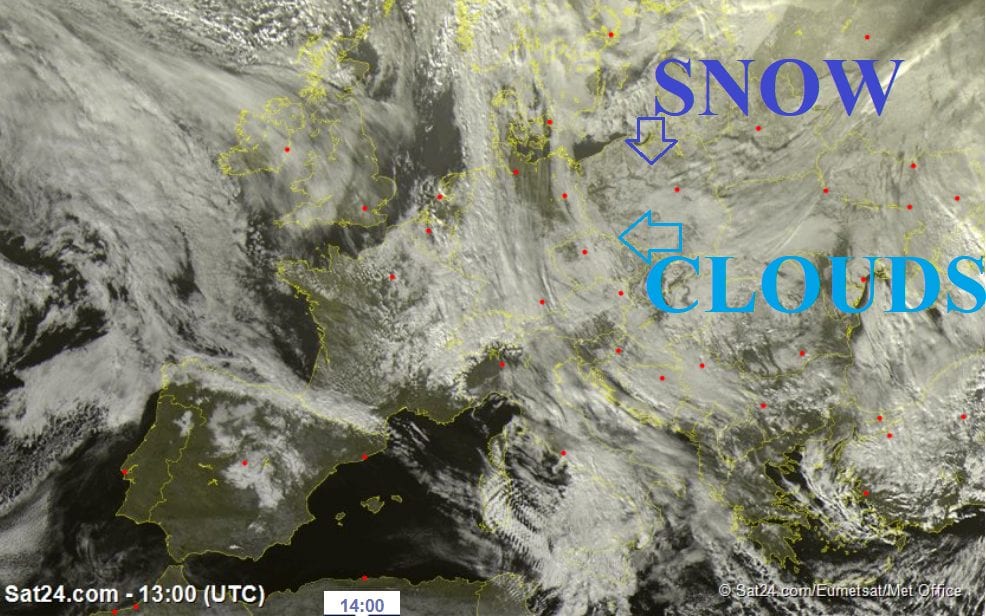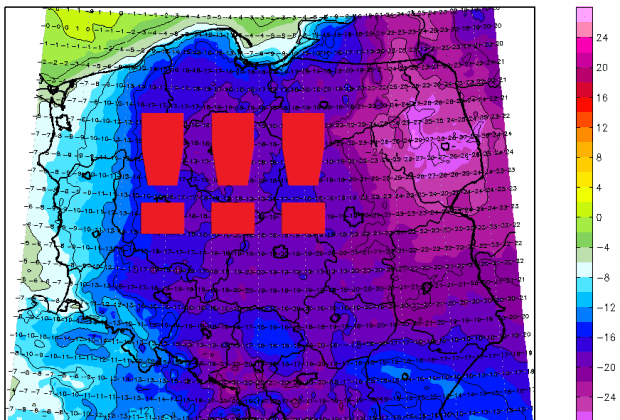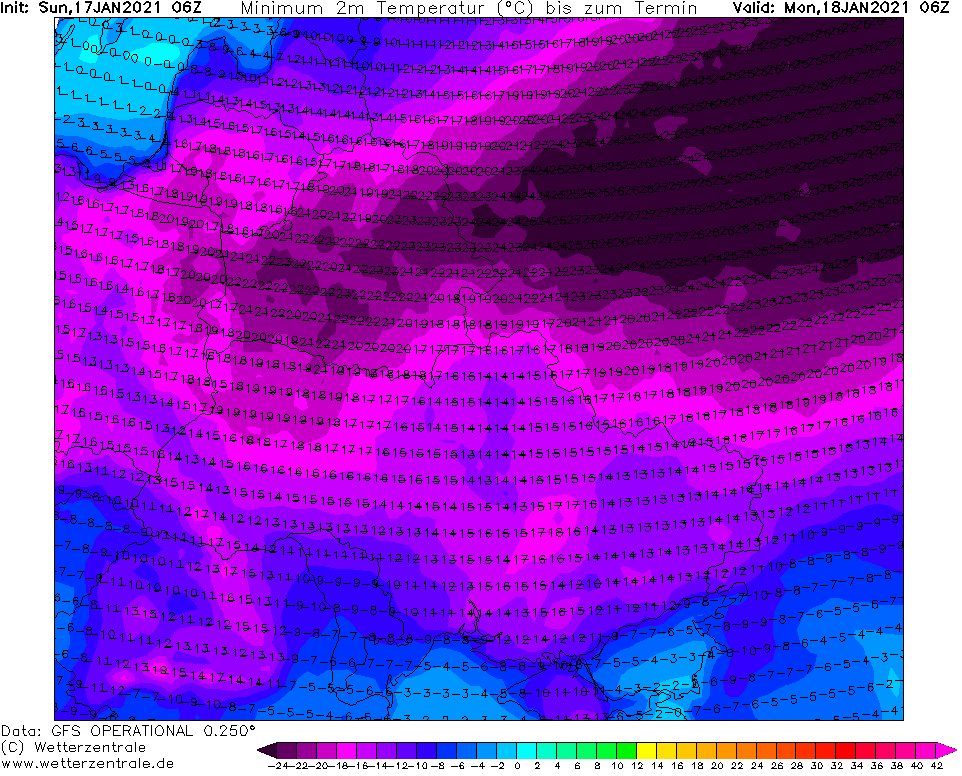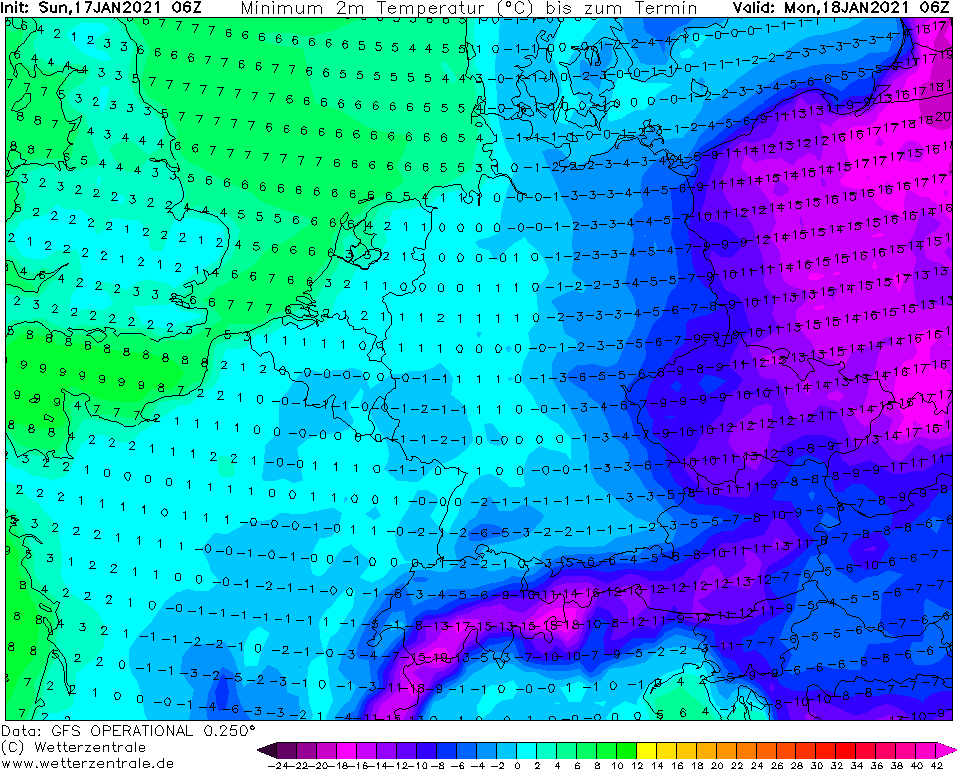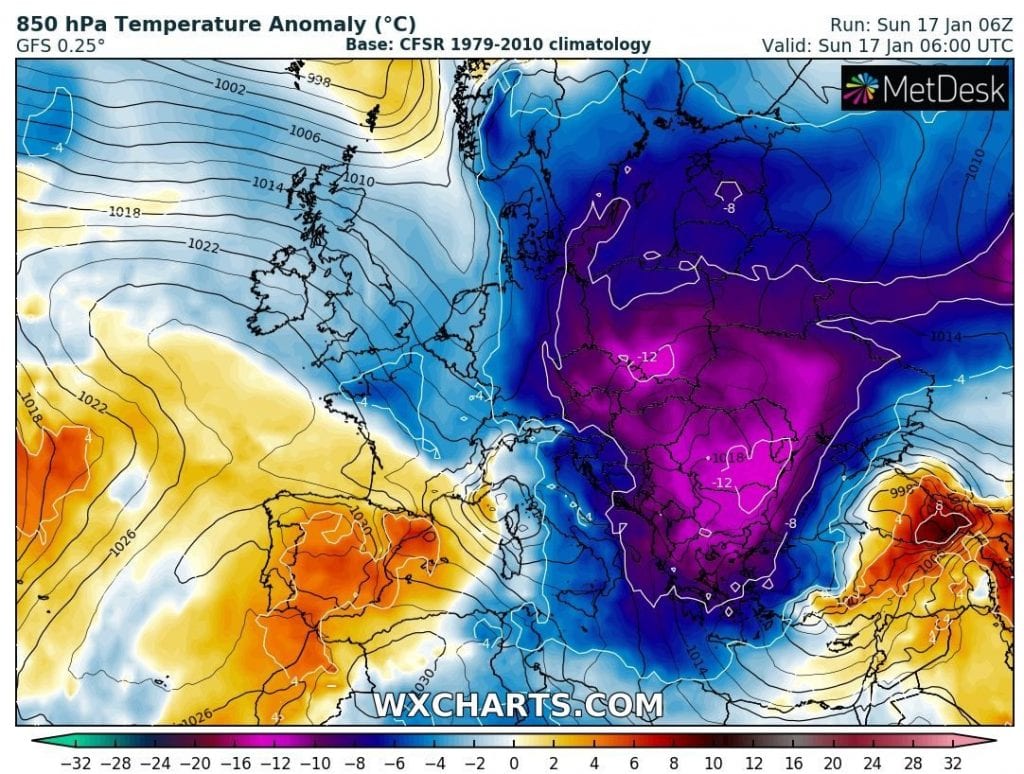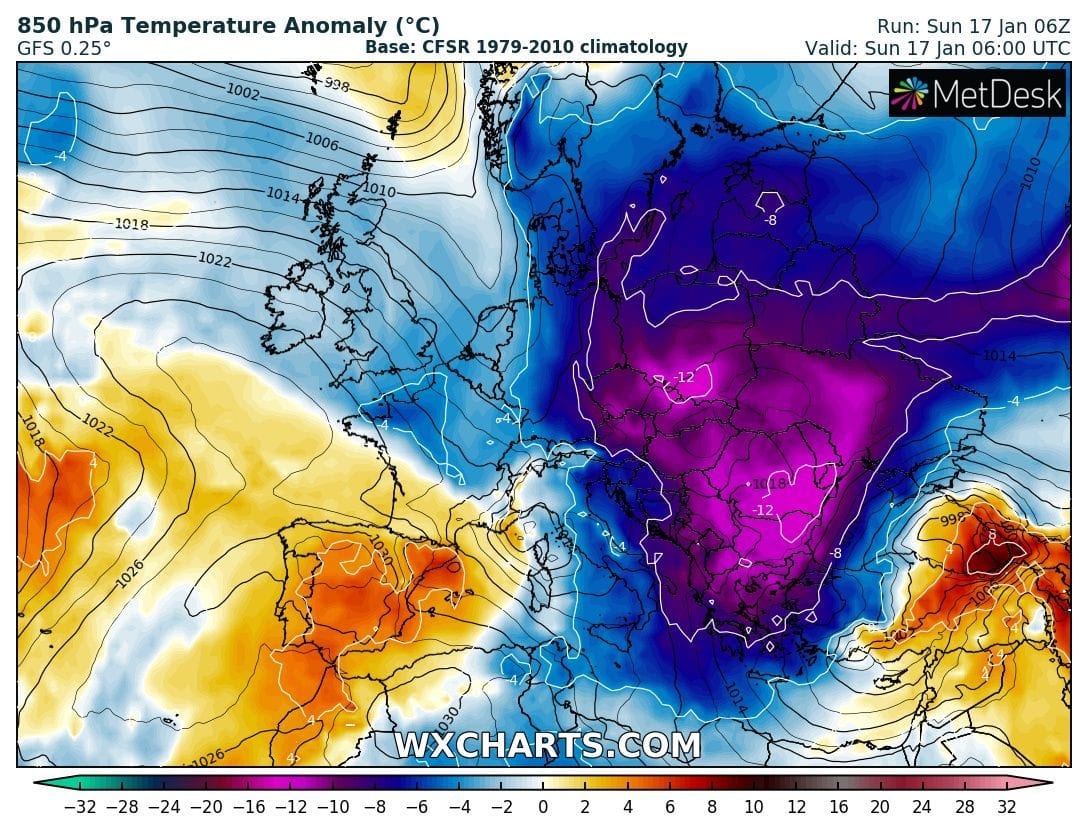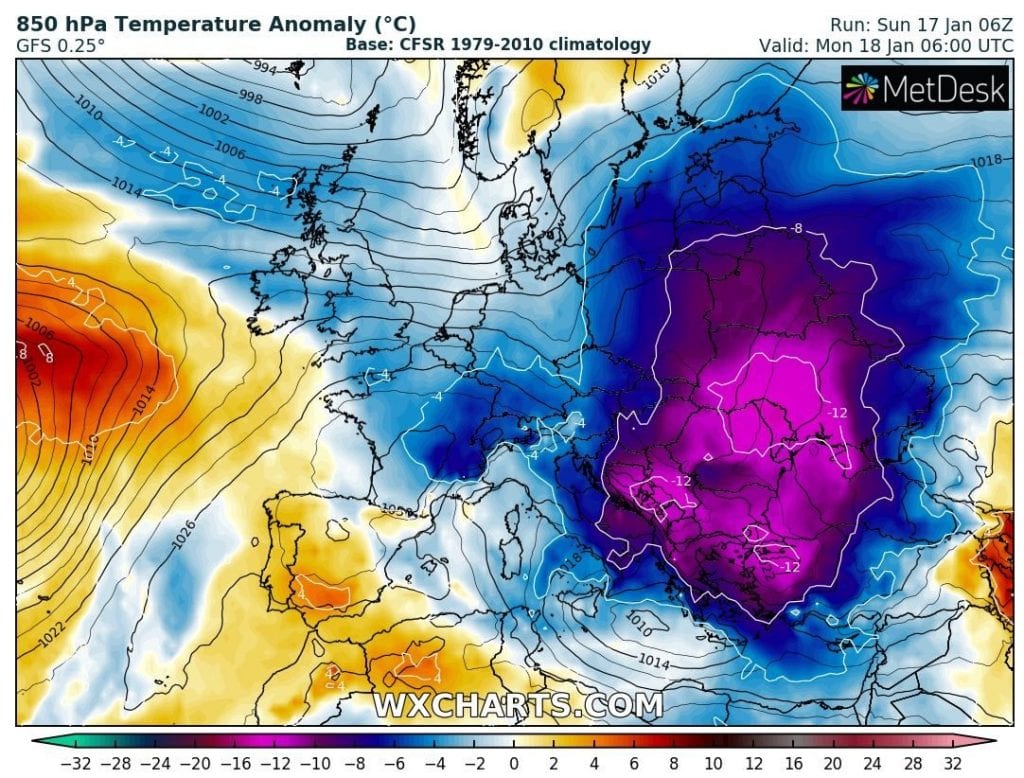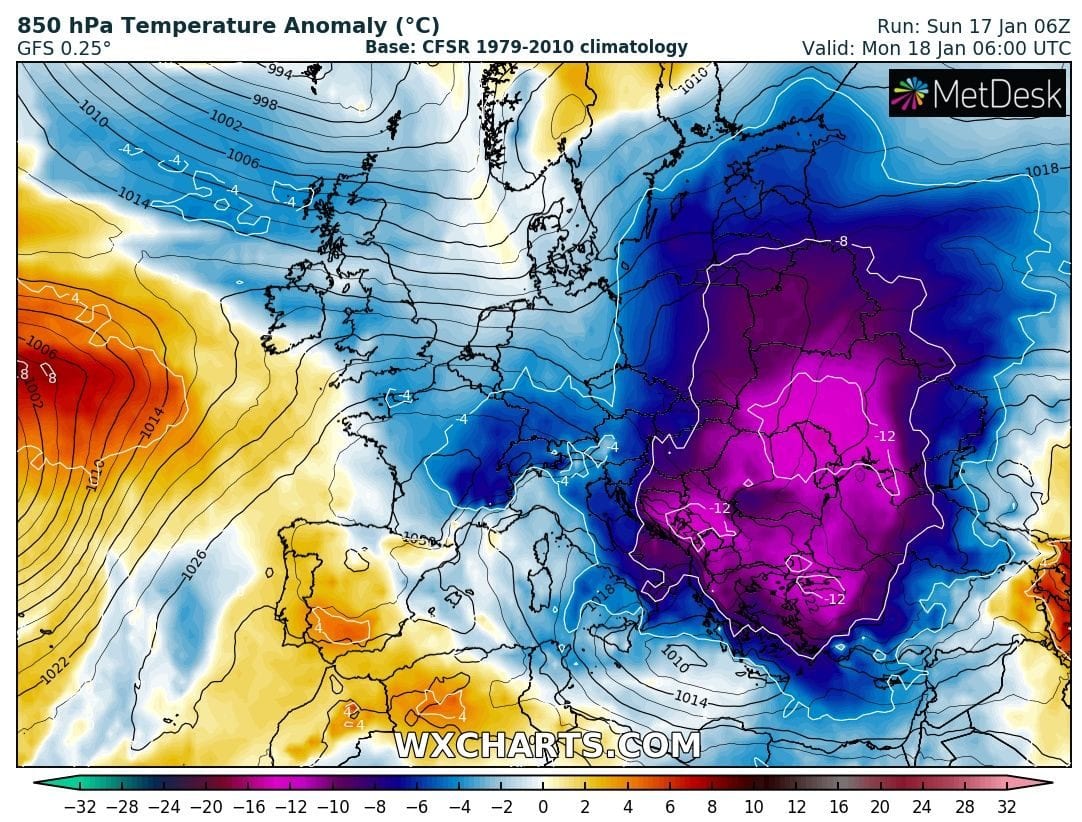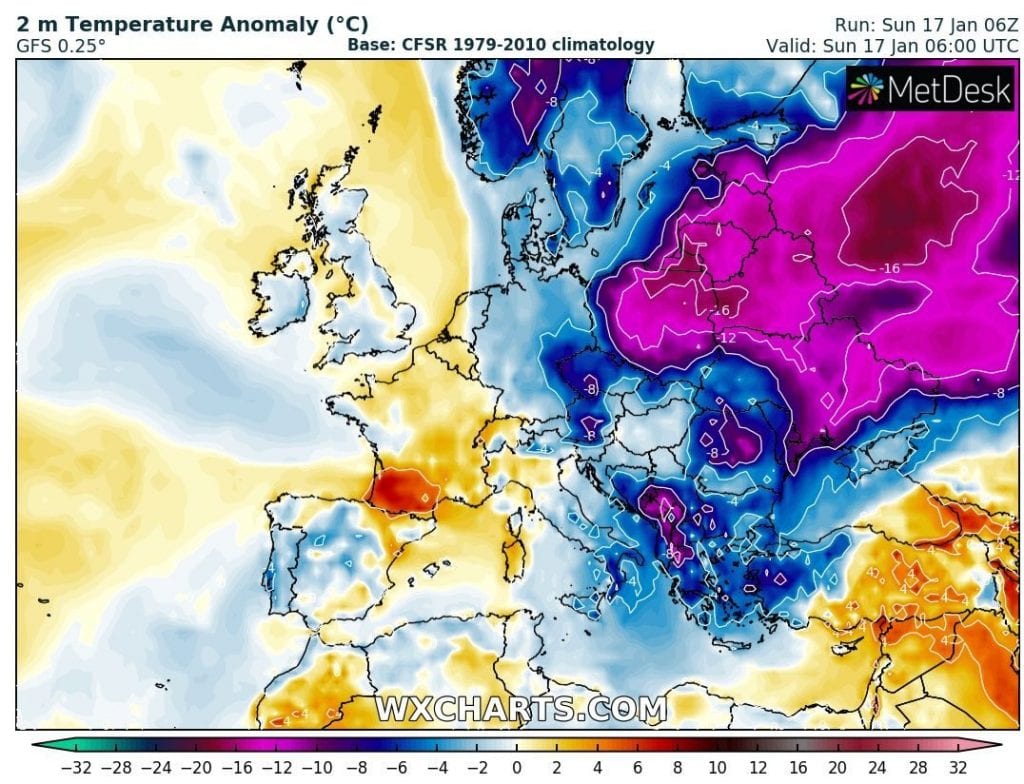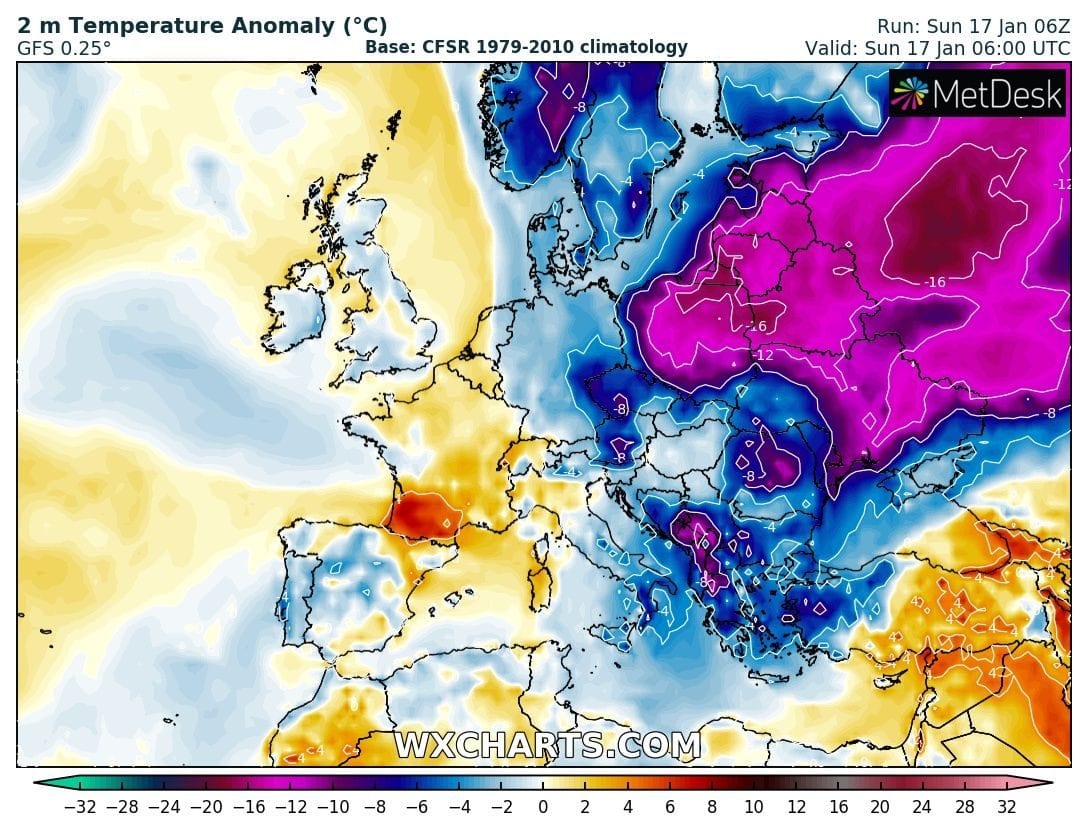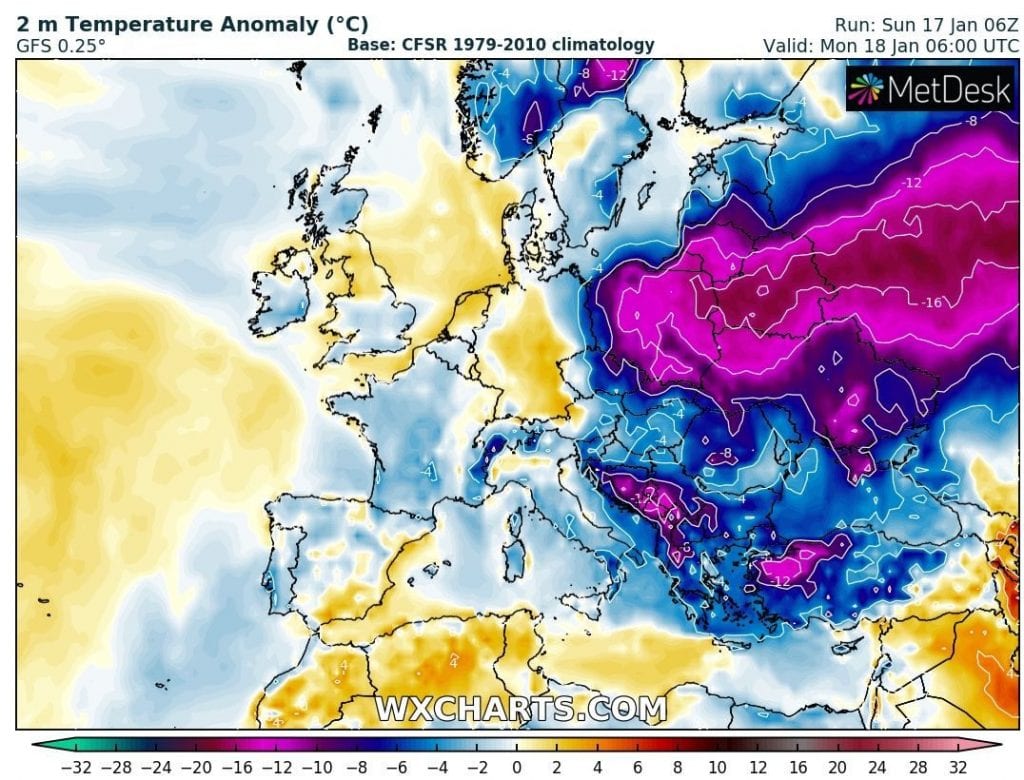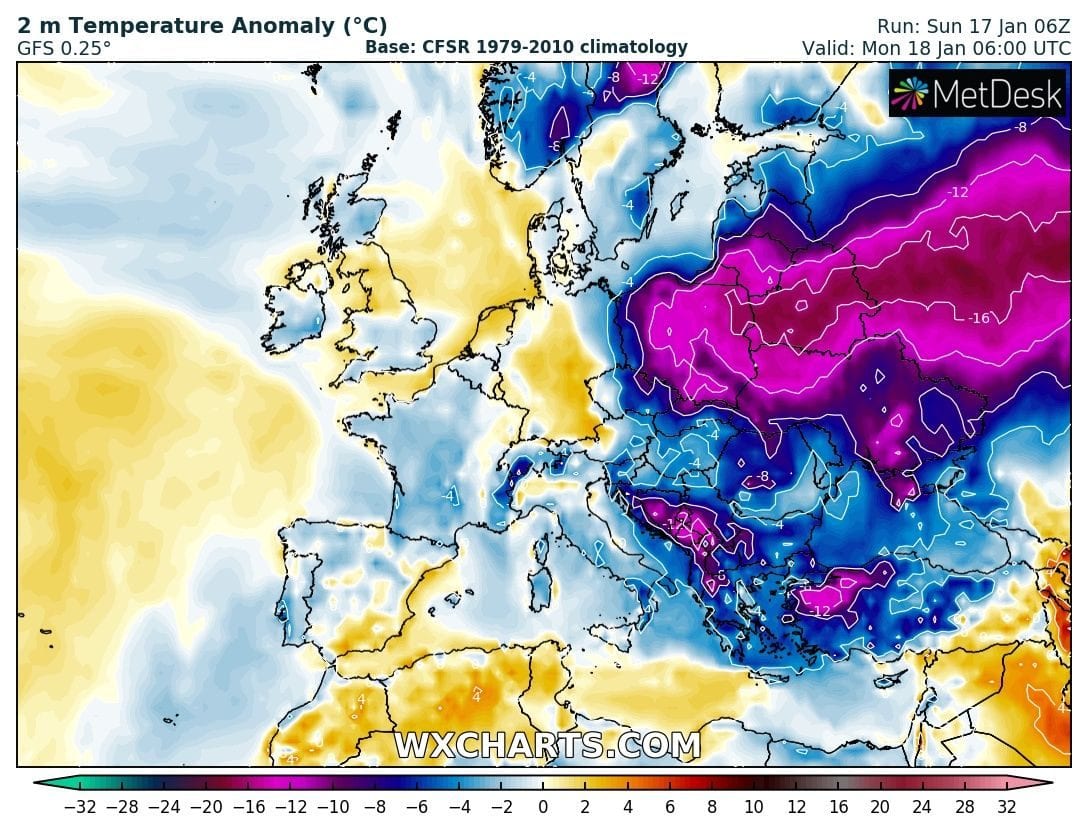 Read more: