Polar vortex is here: In the Alps 4 meters of snow expected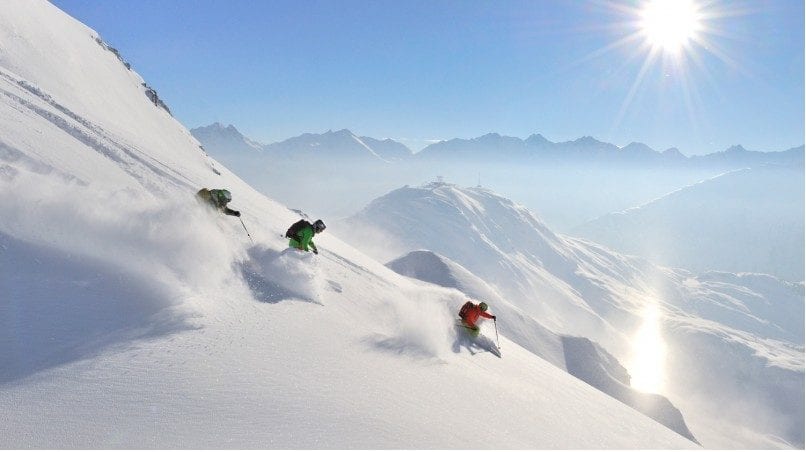 Robust part of polar vortex has come to Europe together with heavy rains and snow, severe winds and rough seas.
Wide cyclonic system will be moving during next days above Europe, with warm advection on its front side, heavy precipitation and winds within a system and extreme cold blasts on its back side.
During next 4 days, until Monday, 7. December, 4 meters fresh snow in the Alps is expected, with severe blizzard conditions in populated Alpine valleys and basins, too.
On Thursday, 3. December, severe wind gusts have appeared in many parts of western half of Europe – in Estaca de Bare in Spain, on the coast, meteorologists measured wind gusts up to 133 km/h, in Jan Mayen 122 km/h, Iskaras (Norway) 115 km/h or from bigger cities, in Le Havre, France, 108 km/h – all in low situated areas.
In Bordeaux dropped 50,2 mm of rain, for now, and in Altnaharra, Scotland (81 MASL), on the back side of vortex already, temperature has dropped to the lowest value since last winter in the UK, -9,1°C.
During next days, regional flash floods or wind calamity is possible and during the transition of part of polar vortex above Europe, a lot of snowfall is expected until 20. December 2020, with many Mediterranean lows and dangerous Mediterranean storms, with floods and rarely tornadoes.
Long term forecast and forecast for Christmas will be on Mkweather published already next 48 hours, therefore stay watch extreme weather with us.
Infographics: wxcharts.com: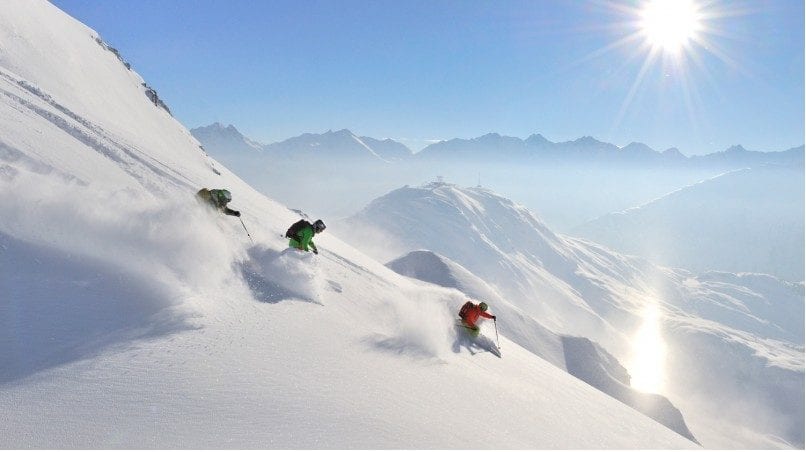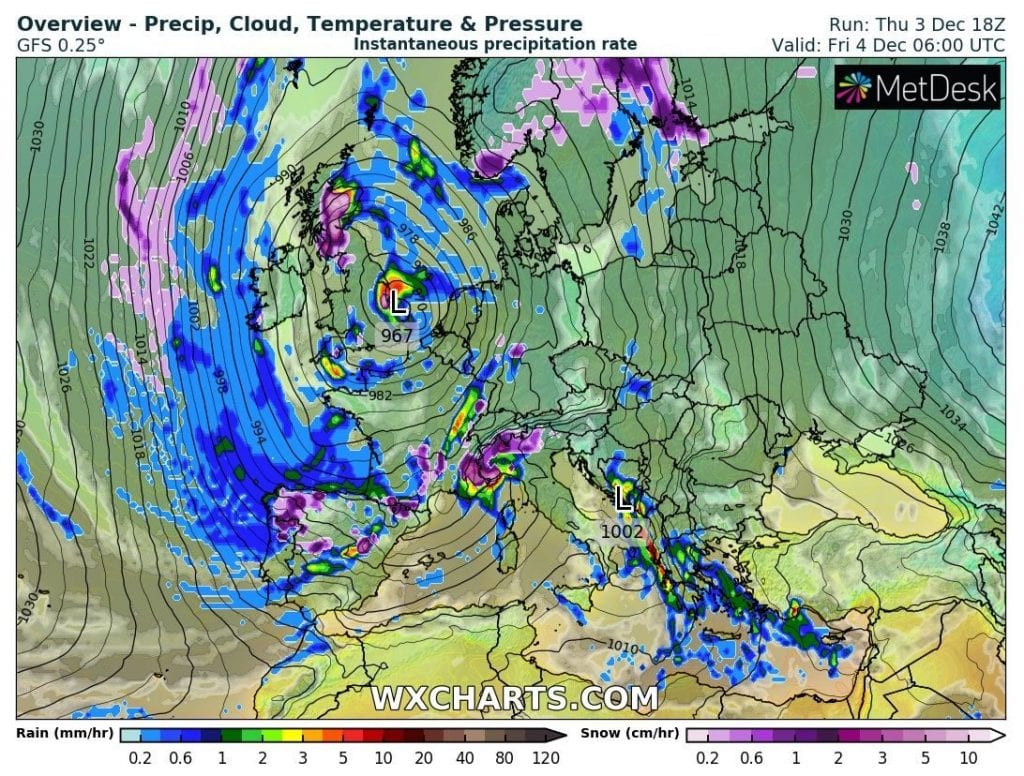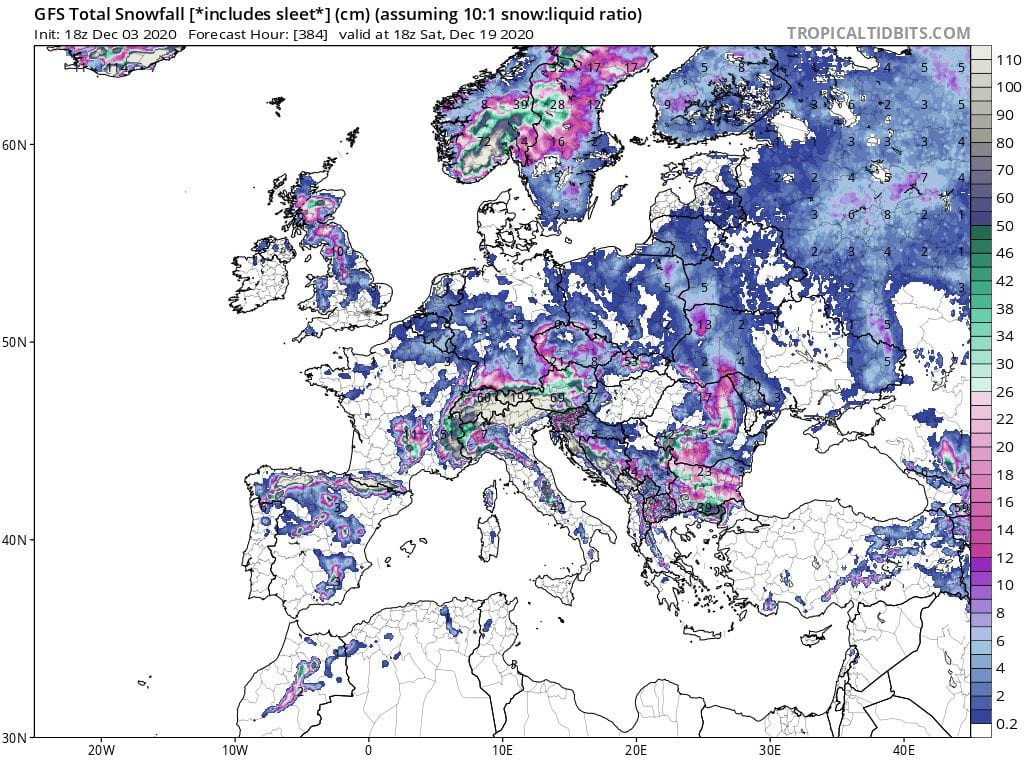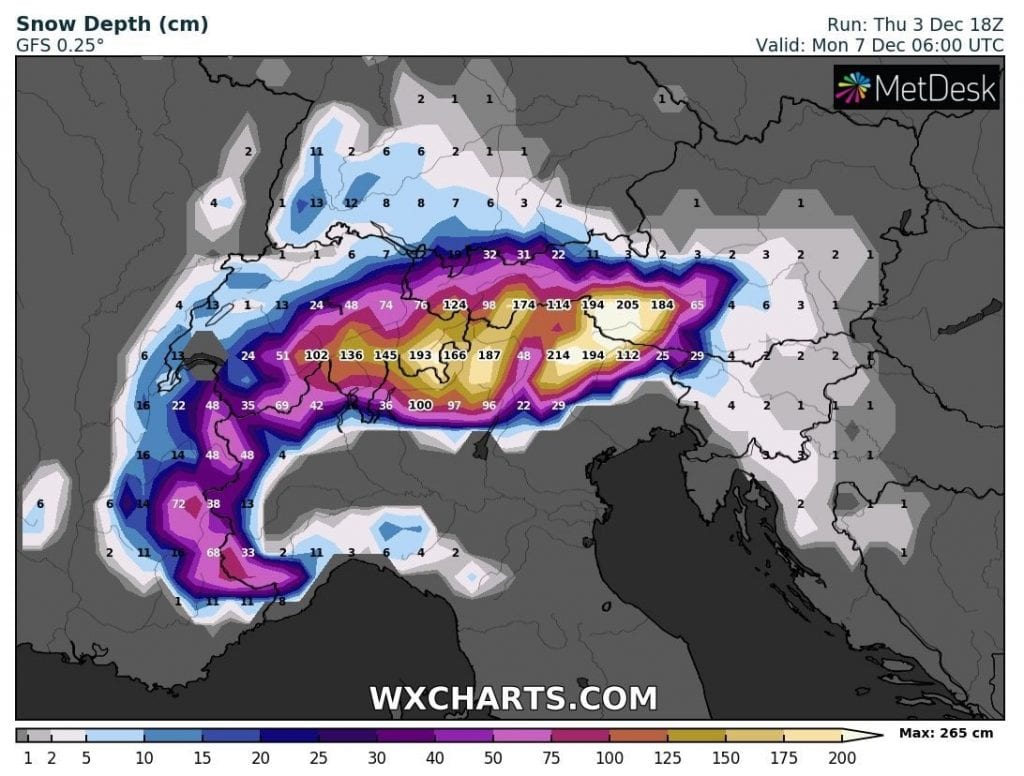 Read more: