A big autumn coldwave hits parts of Central and Eastern US and Canada, within a territory of the US mainly Midwest.
Temperatures in 850 hPa in Northern Plains will drop below 32°F / 0°C, what will be linked with frosts possibility in Great Lakes area. In Ontario, first snow flakes could appear.
In northern Midwest, possible ground frosts could be measured during next work-week. Cold air will flow over US after powerful cold front stretching from Newfoundland to Mexico. In northern Texas, cold nights up to 40°F / +5°C are possible.
Pattern will be linked with increased chance to tornadoes in Midwest.
At the same time, extreme heatwave will be bothering West and mainly Southwest, with extreme wildfire risk. In California, the worst wildfires area in all-time history is expected to reach.
T850 hPa, T850 hPa anomaly and powerful cold front during next week across the US and Canada /wxcharts.com: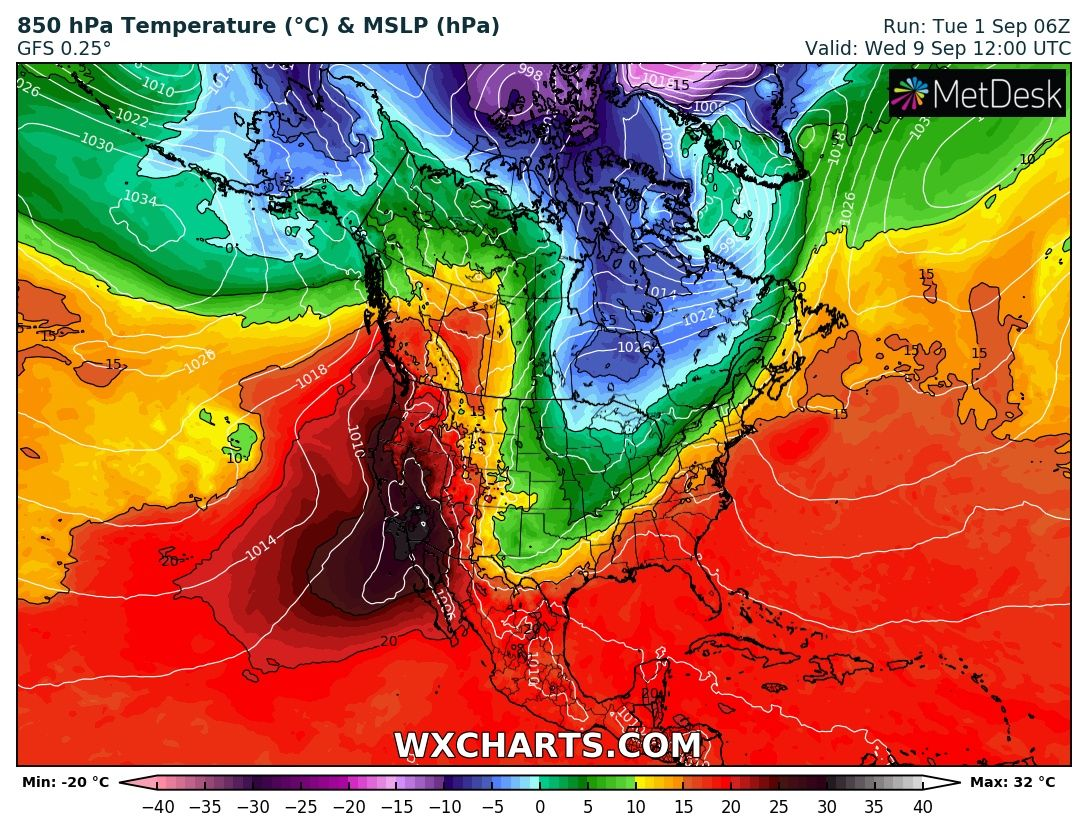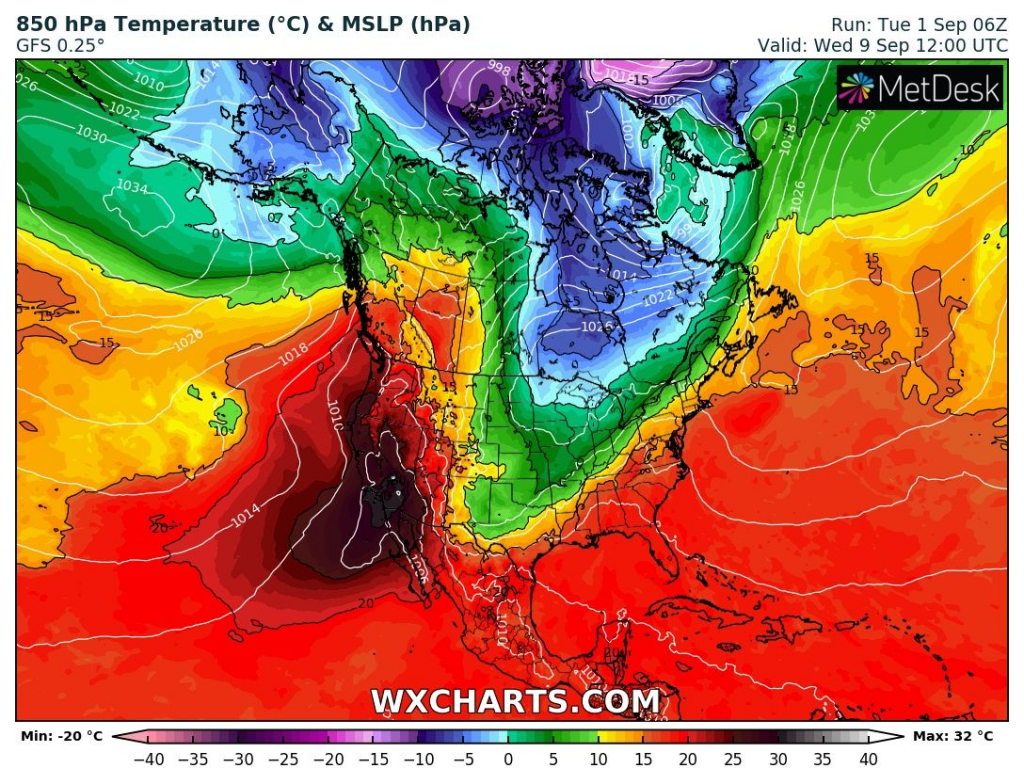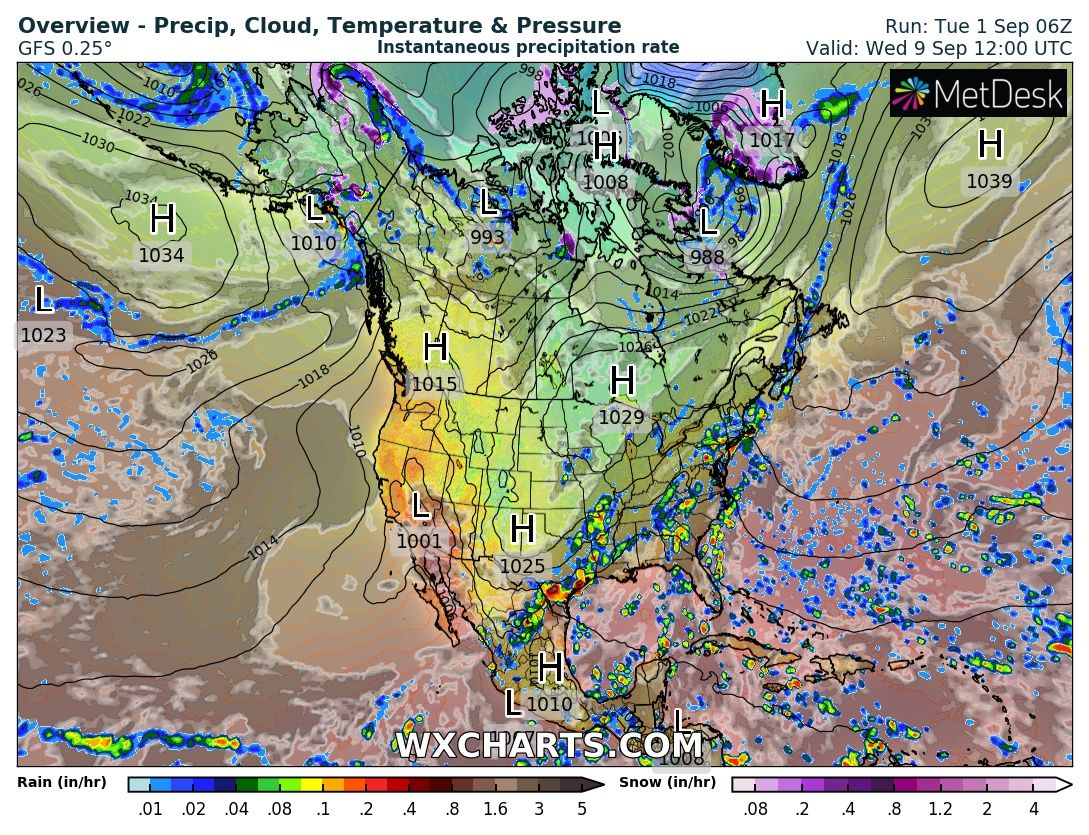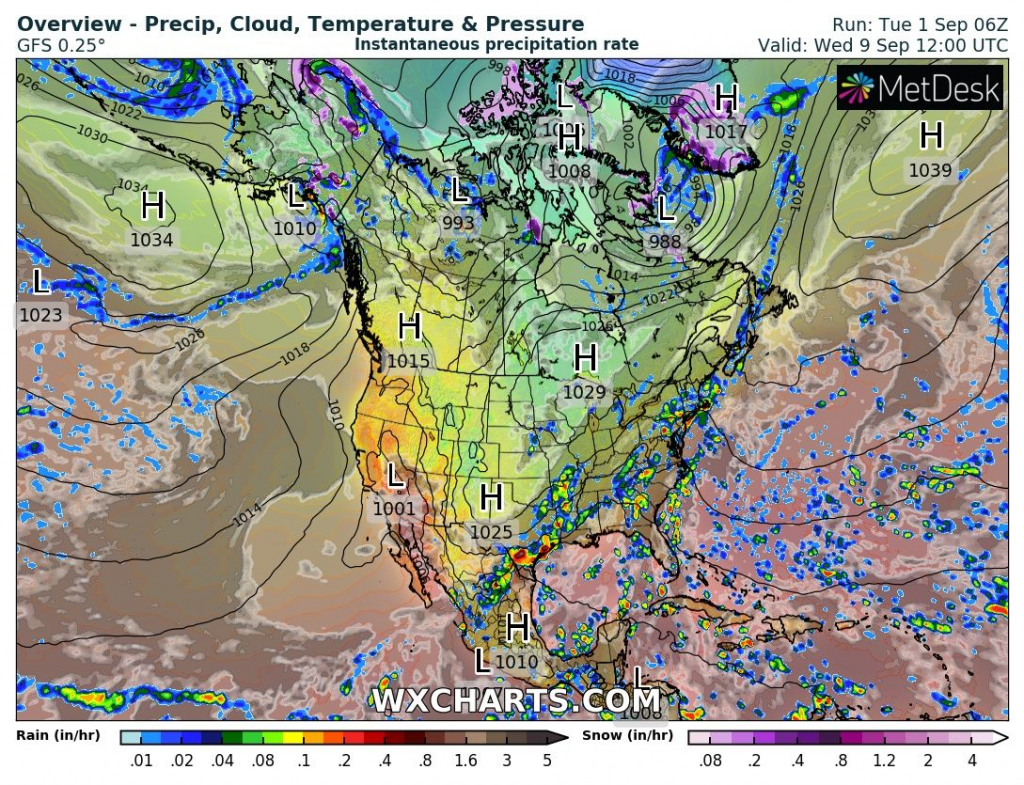 (Visited 44 times, 1 visits today)