Upcoming coldwave in USA will be extreme.
It won´t be only about temperatures deeply below temperature averages, frosts and ground frosts /https://mkweather.com/2020/09/03/extremely-cold-next-week-in-central-us-temperatures-20c-below-average-extreme-storms-on-frontal-wave-and-rarely-snowing// and too storms in large areas /https://mkweather.com/2020/09/03/flash-floods-in-southern-us-severe-storms-in-northeast-and-tornado-risk-in-mid-atlantic-warnings//, but too about snowy conditions in Rocky Mountains and rarely in lower areas and lowlands and extremely strong 50°F cooldown in parts of US, where arrives powerful cold front at the beginning of the next week.
Snow has appeared in Rocky Mountains ski resorts already at the end of August 2020, but this will be bigger. Snowy conditions will be bothered mountainous areas from Montana to New Mexico and locally snow cover will reach up to 7 inches (175 cm) in Rocky Mountains.
The strongest cooldown hits Colorado and neigbour states, up to 50°F for 24 hours from Monday to Tuesday!
Cold weather pattern and storng cooldown can be linked with rapid increase of COVID-19 cases across the US, mainly in Northwest, Northern Plains and Midwest, but in parts of South, Northeast and Mid-Atlantic too, gradually.
Cold weather will persist in some parts, mainly Midwest and Northern Plains, up to half of September 2020, therefore, flu, cold and COVID-related affections will be more frequent during next period, such as in August, very probably.
Infographics from Accuweather and Wxcharts: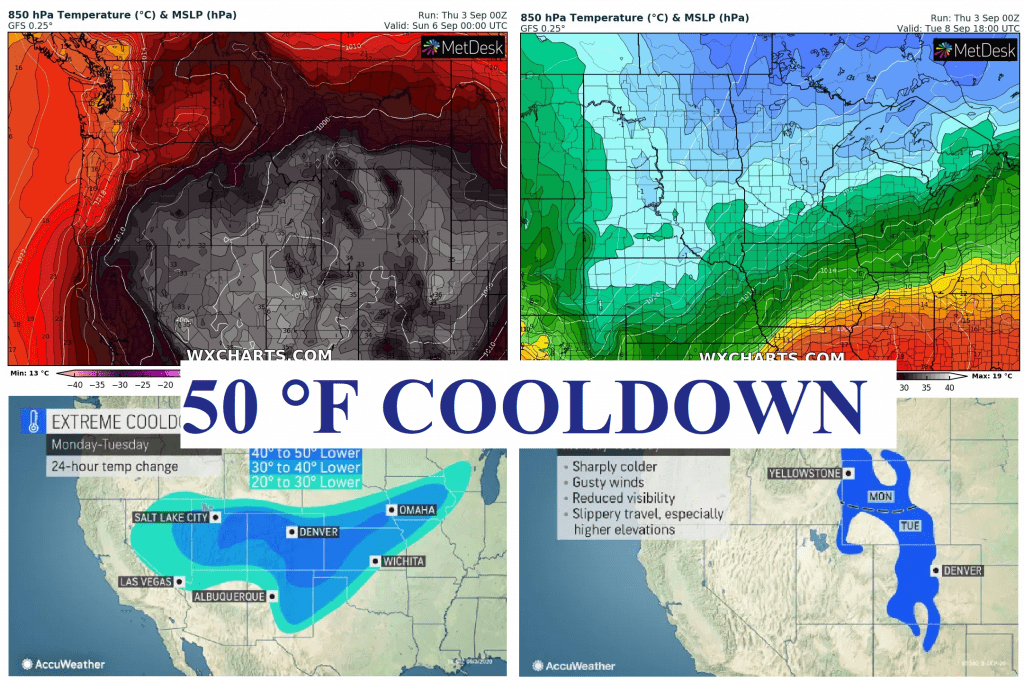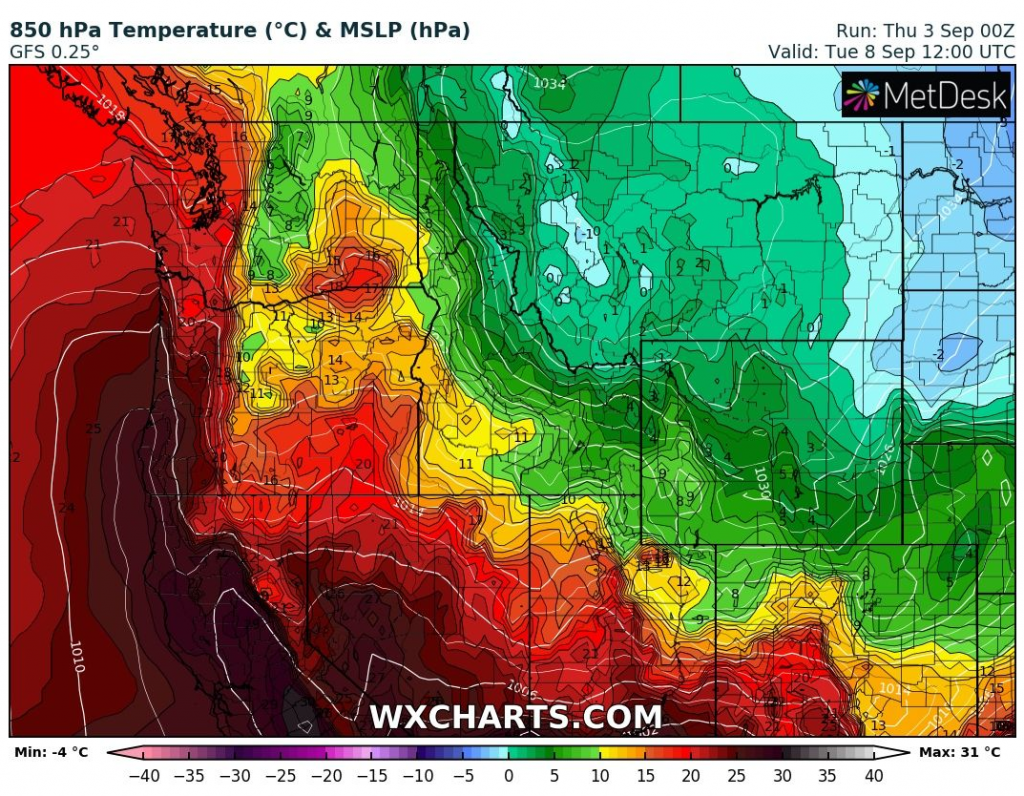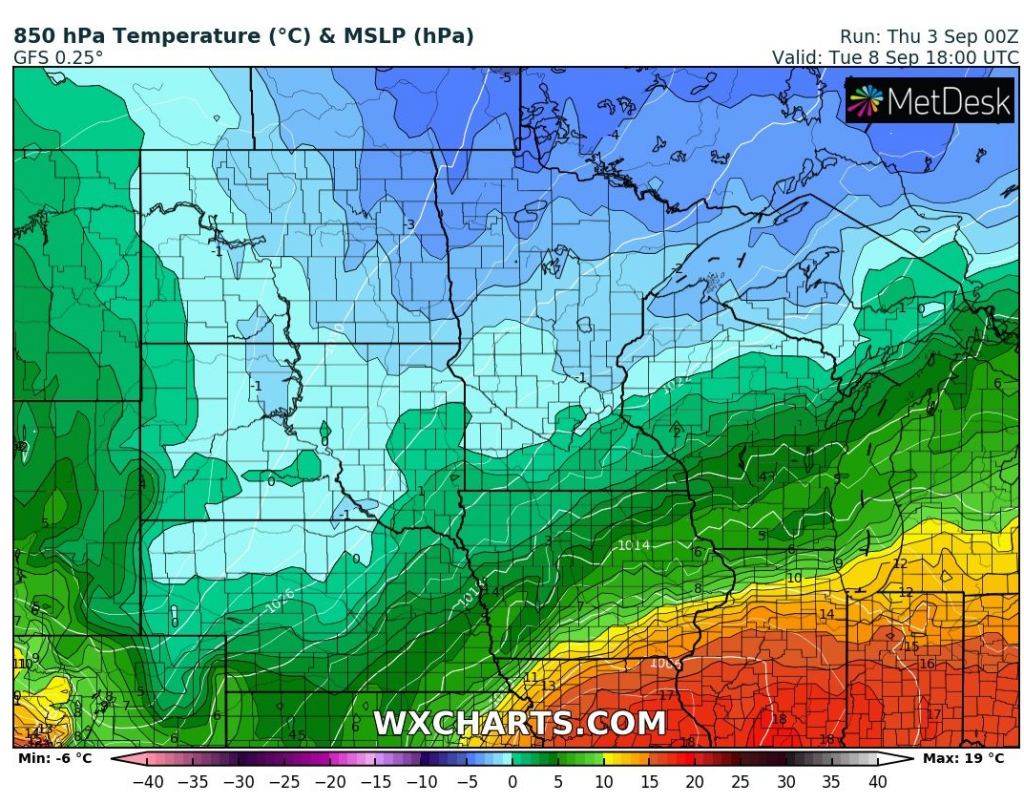 Predicted T850 hPa anomaly, precipitation (storms) and T850 hPa over North America from Monday to Saturday 7.-12. September 2020 /wxcharts.com: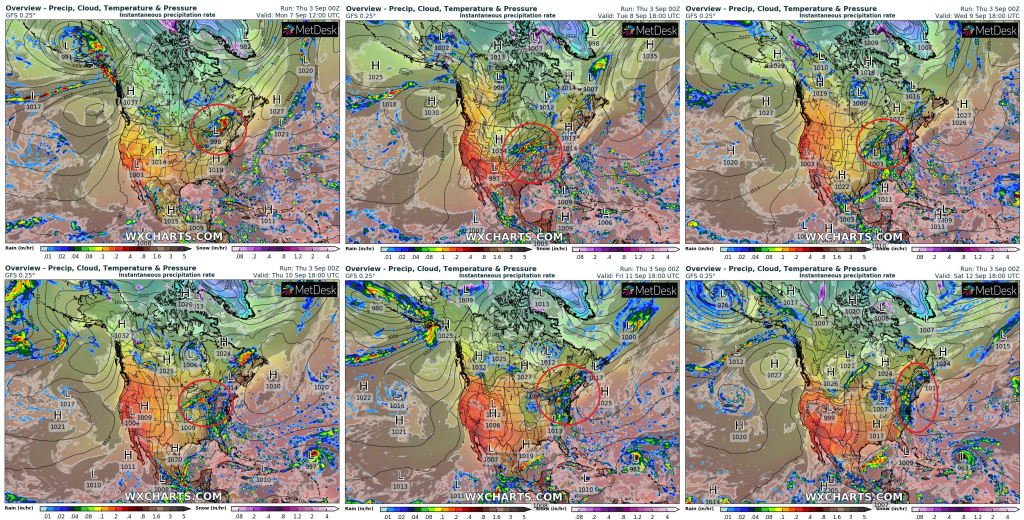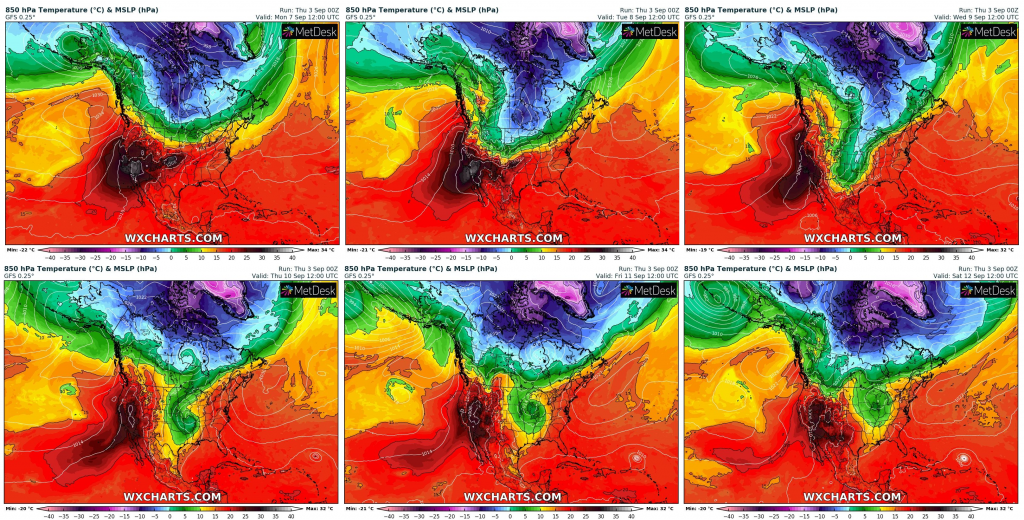 Read more:
(Visited 11 times, 1 visits today)