Record-breaking coldwave: International Falls -6,7°C (19.9°F), Canada -13,2°C (8.2°F), Greenland -29,4°C (-20.9°F)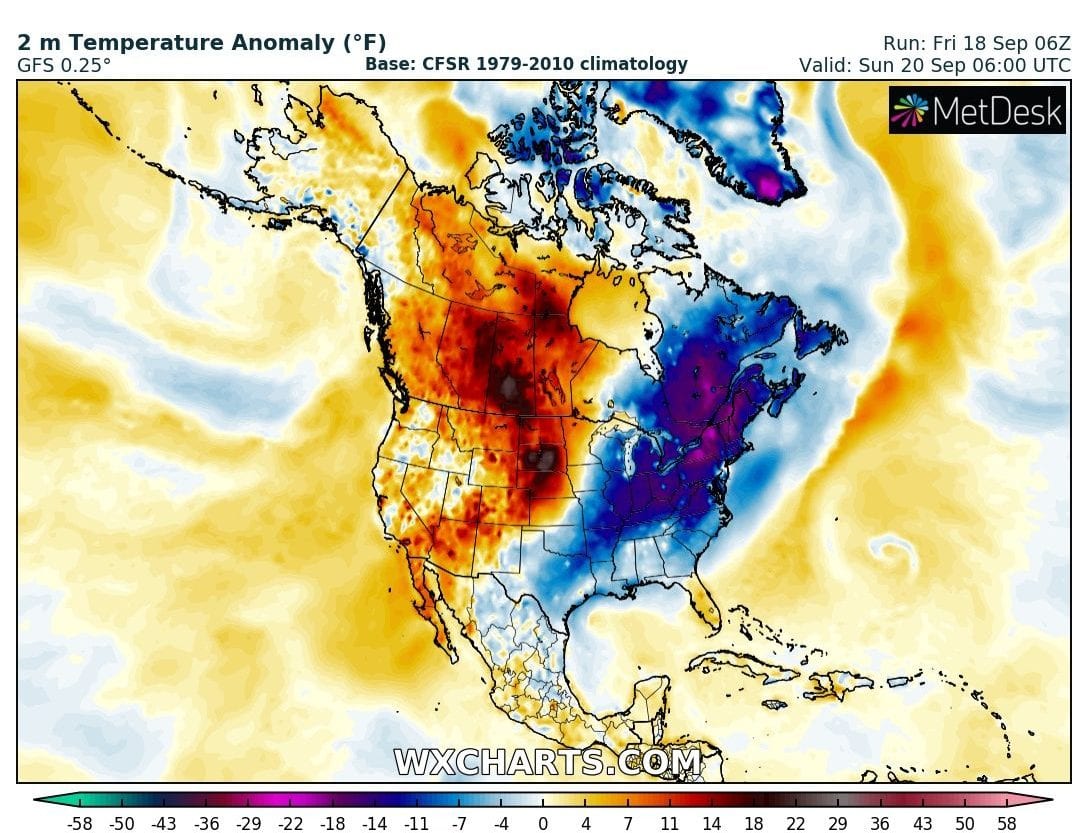 Northwestward from ex-hurricane Sally, a colossal coldwave has started, with recordbreaking temperatures in parts of eastern half of Canada and USA.
Early this week, extremely cold air was persisting over Greenland, with minimum temperatures up to -29,4°C in Summit, 3202 MASL.
From Greenland, cold air was shifting to Canada to eastern US, with record-breaking temperatures across the area.
According to NWS, on Thursday, 17. September 2020, a record low of 23°F (-5°C) was set at International Falls, busting the previous record of 24°F (-4.4°C) set in 1959. 24°F (-4,4°C) was set at Hibbing — overcoming the previous record of 26°F (-3.3°C) set in 2011.
On Friday, 18. September 2020, International Falls station has reported only 19,9°F / -6,7°C, and according to http://coolwx.com/record/europemovie.week.php, record- breaking temperatures has occurred in large region around Great Lakes area and US-Canada border, again.
In Canada, the coldest air is currently over northern parts of Nunavut, with the lowest temperature on Friday only -13,2°C in Alert Climate.
Forecast for next days is cold – extreme cold air will be moving to south and east, with the next cold temperature records mainly from Northern Plains to Midwest and Northeast.
Cold blast in region is linked with transition of ex-hurricane Sally across east coast of North America (Arctic air is flowing on the back side of ex-hurricane).
Cold records across NE USA on Thursday (up) and Friday (down) and last week records animation /coolwx.com
Cold blast from Friday to Monday 18.-21. September 2020 – mornings temperature in 2m anomalies /wxcharts.com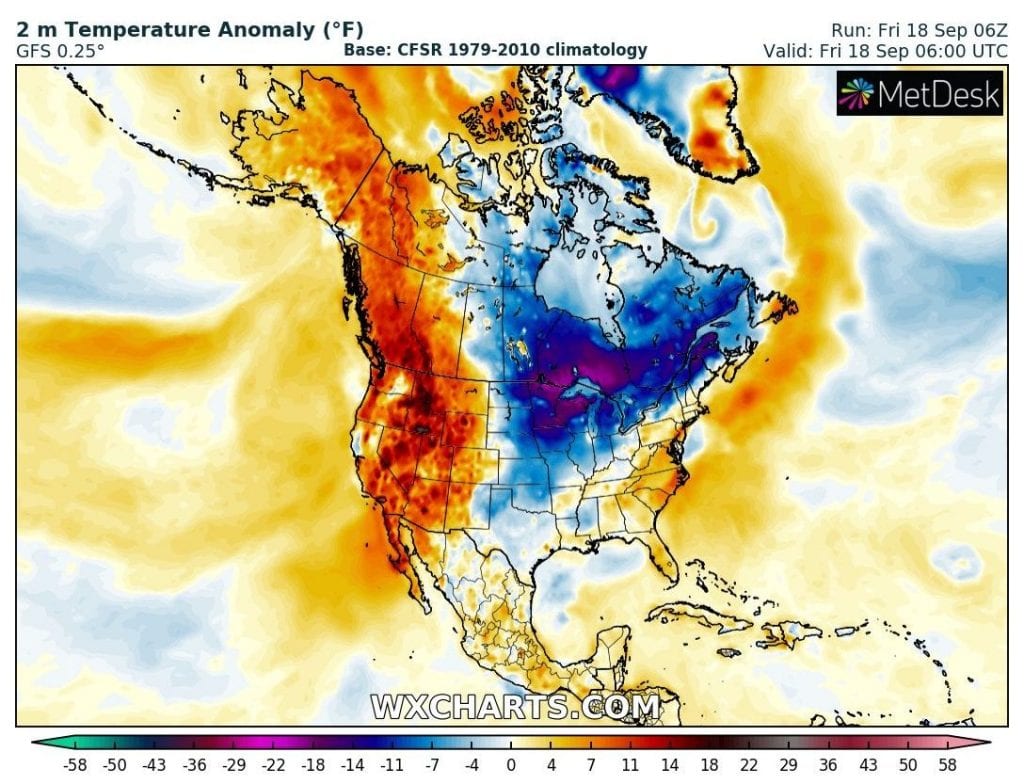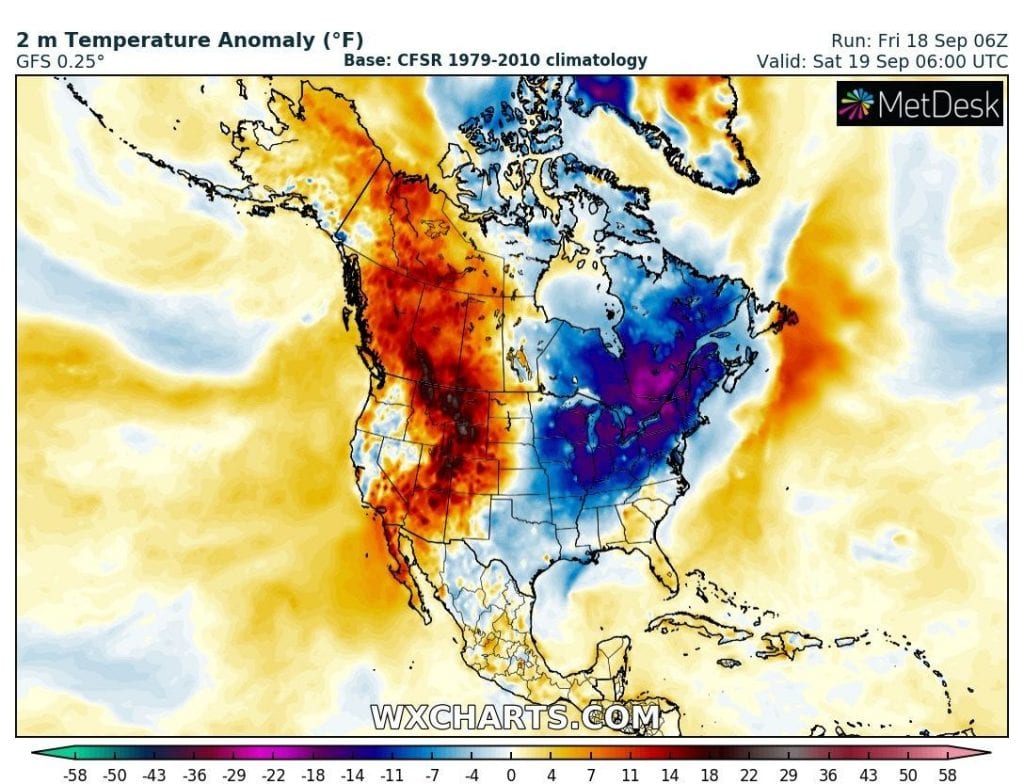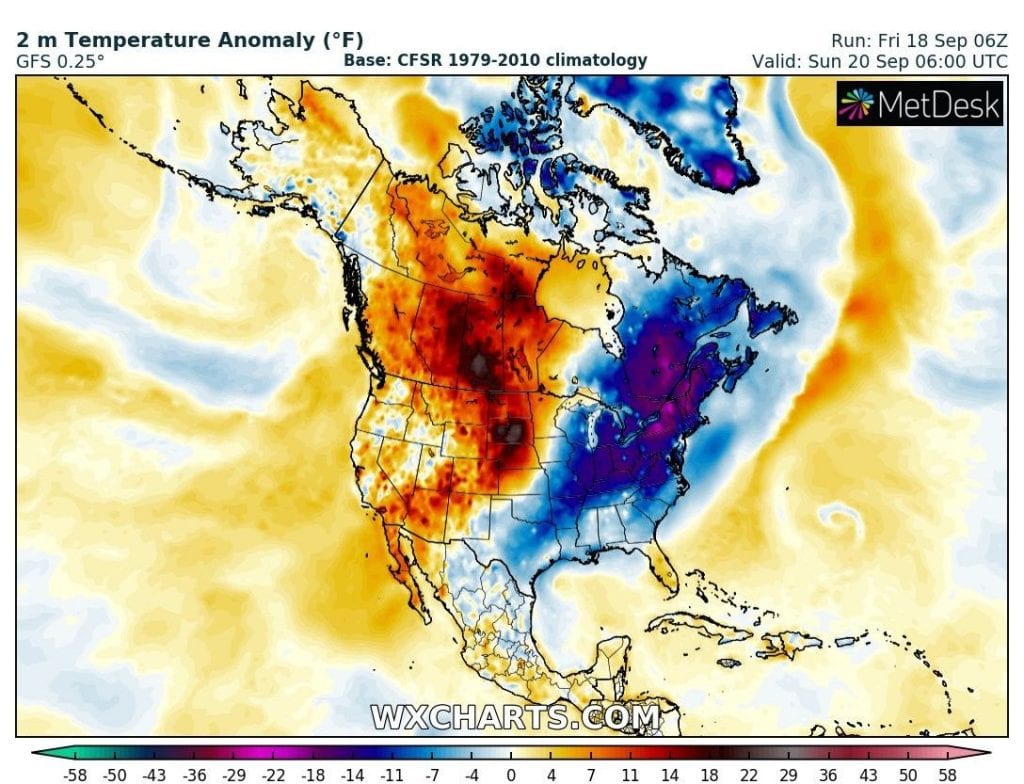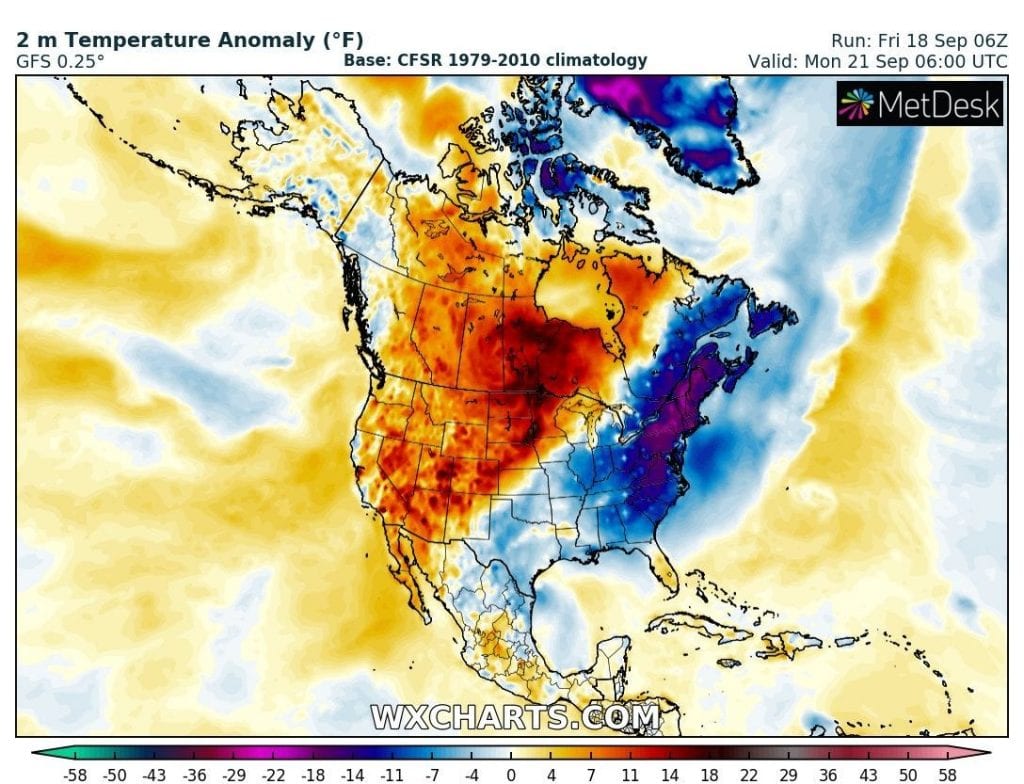 Ex-hurricane Sally cold front over east coast of North America /wxcharts.com: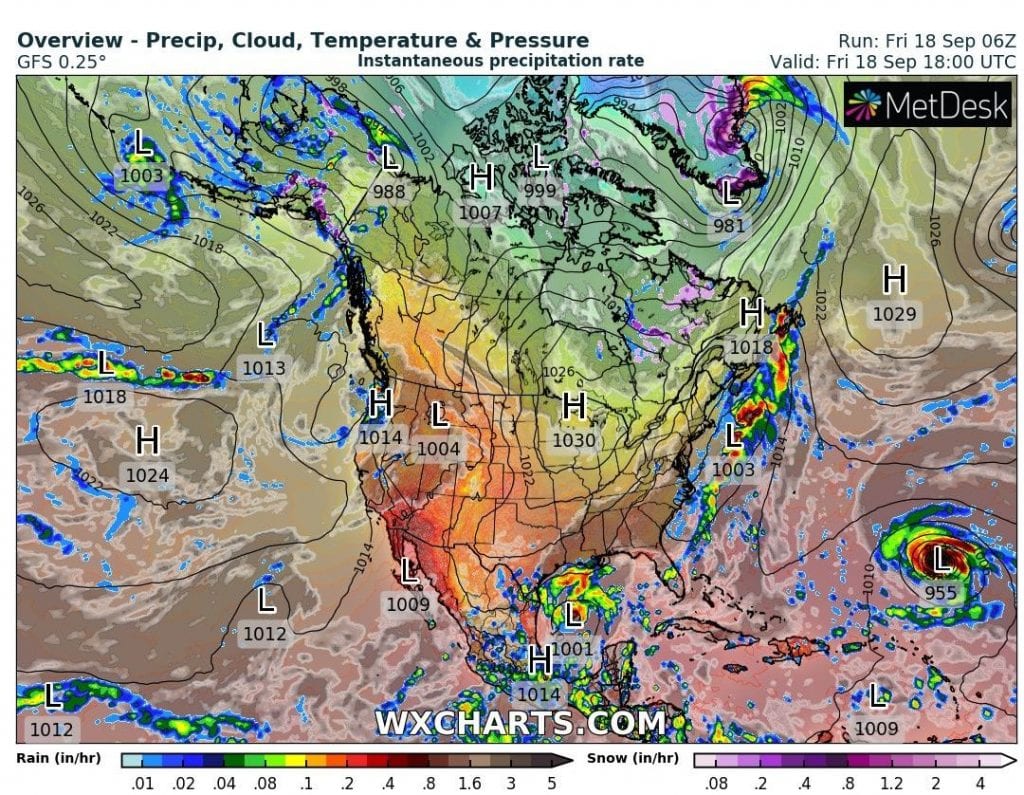 Mkweather temperature warnings for Friday and Saturday 18.-19. September 2020: