After 2 windstorms and one deep pressure low, cold Arctic air has started to flow over Europe (Norway, 955 MASL on Thursday -4,9°C). Problem is, that over southern parts of continental Europe is still very hot, e.g. France +38,1°C (Le Luc), on Thursday.
In Mediterranean, even hotter is these days, on Thursday in Spain +41,4°C (Ecija), Turkey +39,4°C (Urfa), Italy +37,9°C (Olbia), Greece +36,7°C (Konitsa) or Montenegro +35,1°C (Podgorica).
Between these air masses will create sharp temperature gradient with powerful cold front during next days and thanks to favorable constellation of jet-stream will arise extreme storm conditions over Alpine region during Friday, Saturday, Sunday and Monday 28.-31. August 2020.
Regionally, at the borders of Italy and Switzerland, would have to fall 250 mm of rain during these days, with potential floods on relative stationary storm system, without gusty storms.
Italy and Switzerland have responded for expected severe situation by issuing of red, 3rd level alerts for Alpine region. Severe storms gradually appears in Austria, Slovenia and Croatia, too.
Therefore, at the end of summer 2020 be in Alps careful, cause situation is similarly severe as flooding events from the end of July and the start of August 2020 in Balkan.
Infographics - severe storms in Alpine region 28.-31. August 2020 /meteoalarm.eu, wxcharts.com, netweather.tv and Severe Weather Europe: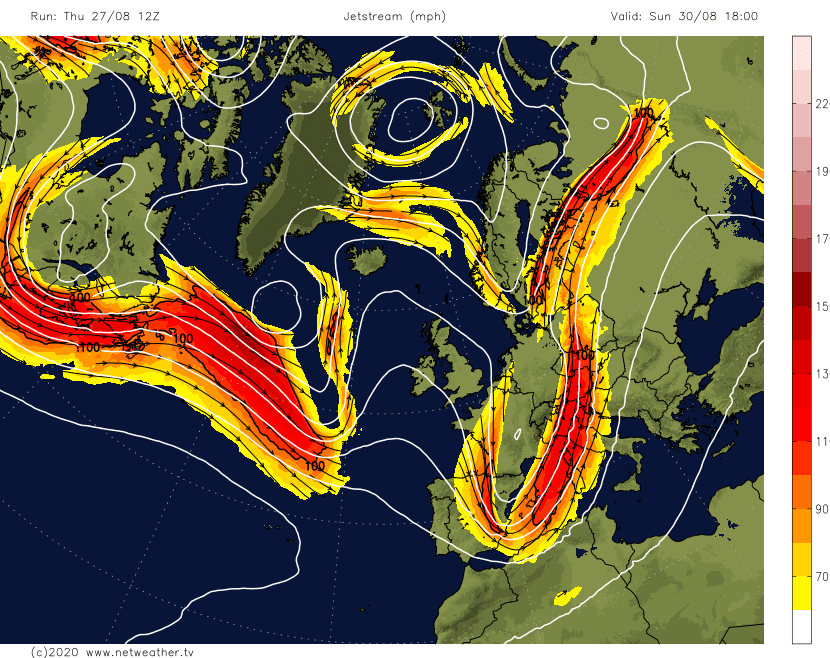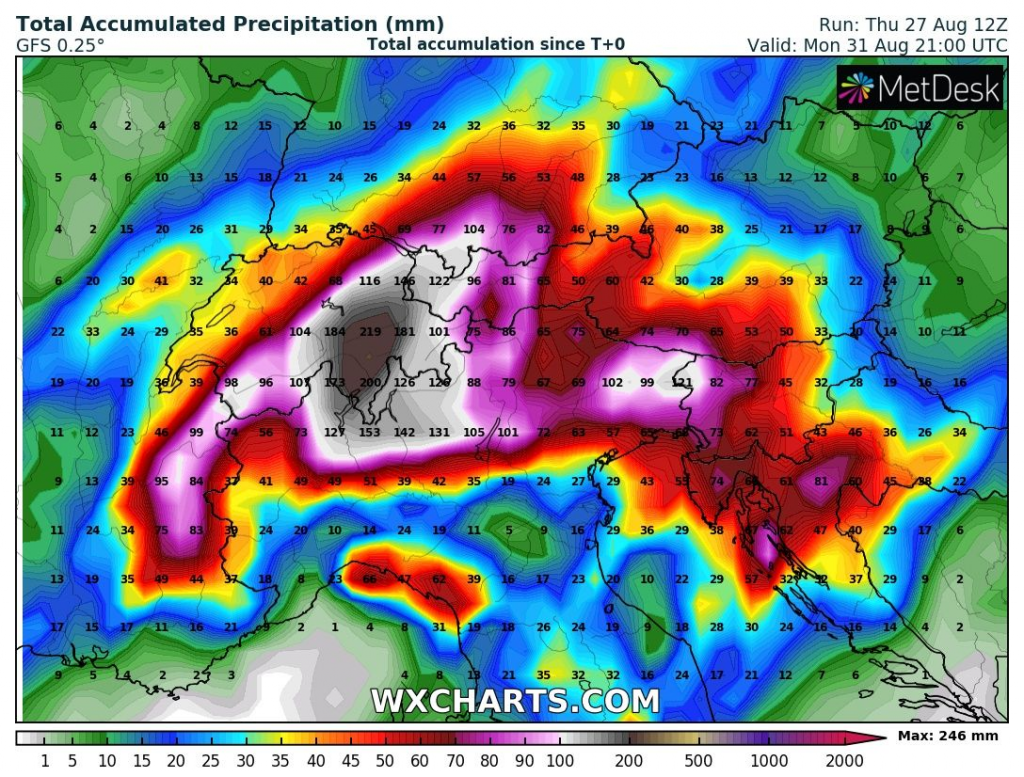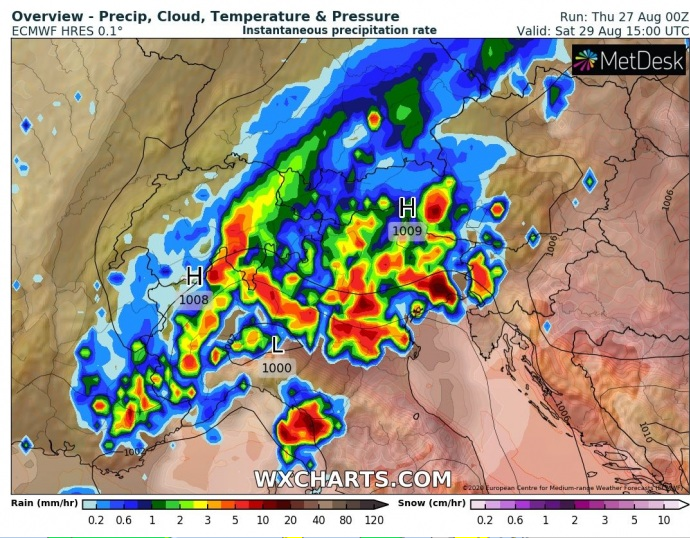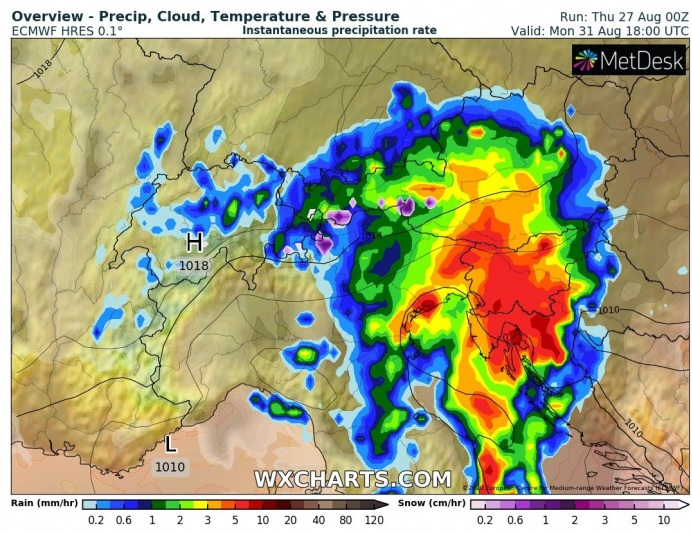 Mkweather warnings for Europe, Friday 28.8.2020: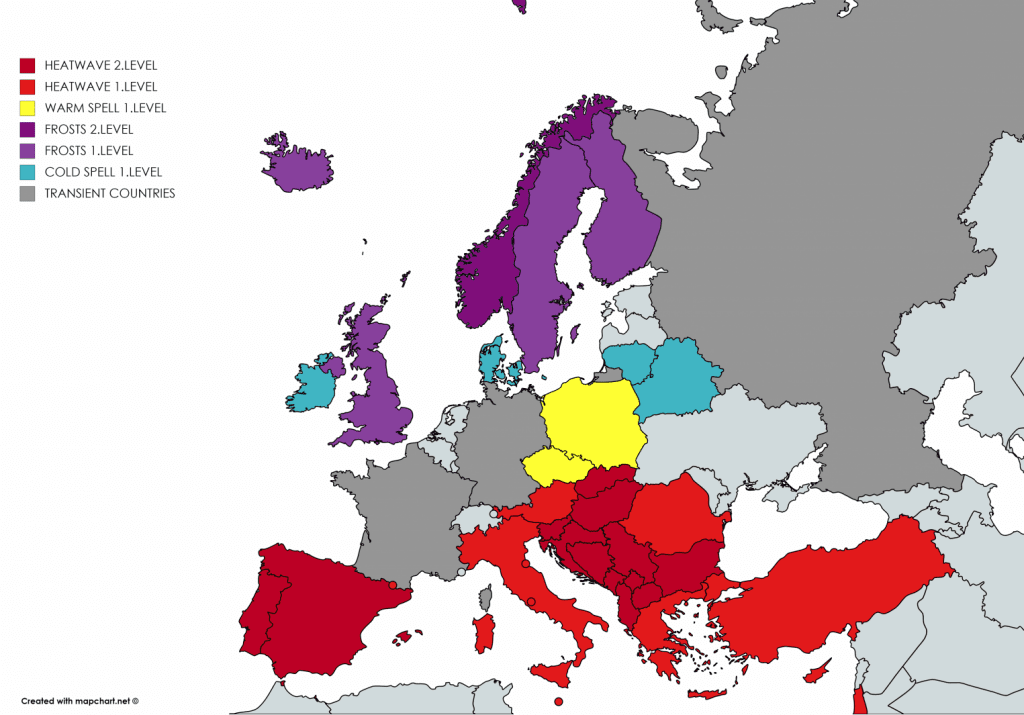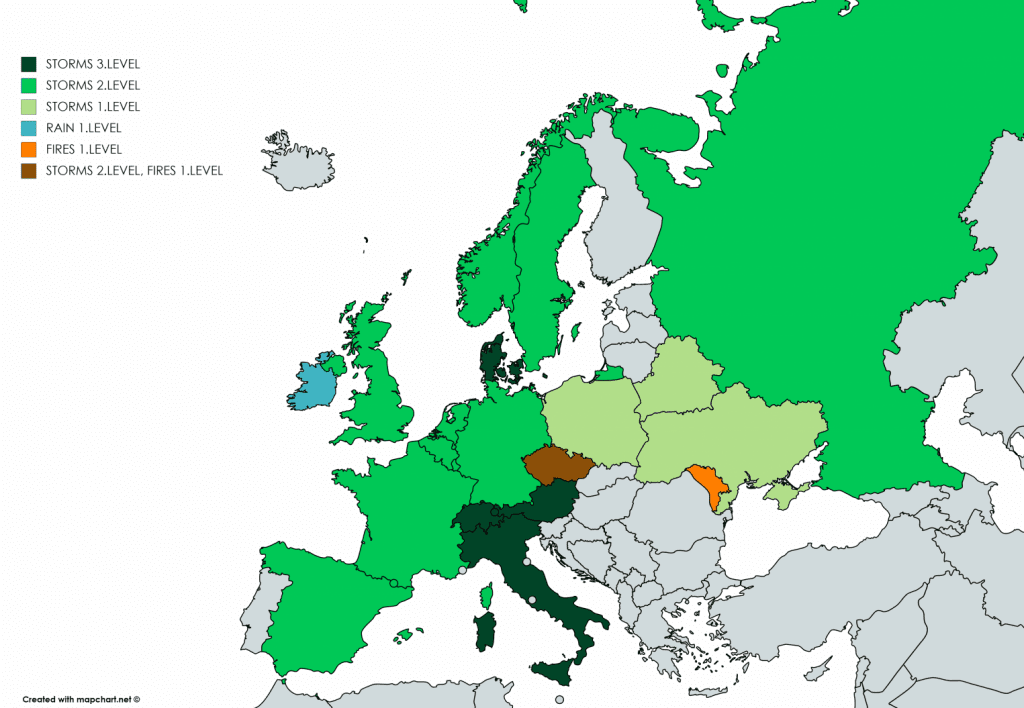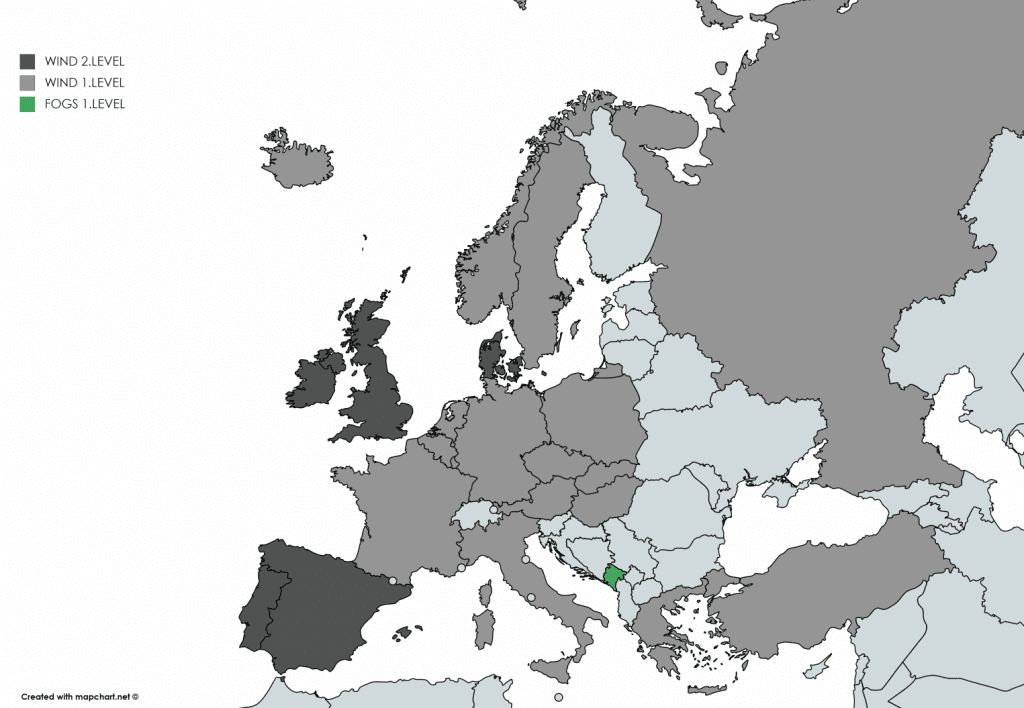 (Visited 37 times, 1 visits today)