Many severe wind reports were recorded mainly in Germany and Poland during last 48 hours. Wind gusts here reached more than 100 km/h in lowlands.
Windstorm Francis has brought the strongest winds from Wednesday to Thursday to lower situated highlands in Germany, Poland and Czechia - 144 km/h was measured in Brocken, Germany, 140 km/h on the Polish side of Sniezska and 122 km/h on the Czechian side of Sněžka.
Cap Corse in France thanks to mistral winds reported 112 km/h, Carparthians in Slovakia according to ogimet 104 km/h, but according to Meteorological institute more than 130 km/h. In lowlands in Netherlands meteorologist has mearured 104 km/h gusts.
Locally, next tornadoes appeared above Central Europe thanks to windstorm, mainly in Poland.
In northern Europe, northerly from deep cyclone, Arctic air has brought extremely cold morning in Norway, in Fileefjell, 955 MASL was measured -4,9°C, possibe lowest temperature of summer 2020 in lower areas in Europe.
Windstorm gradually has weakened during Thursday above Ukraine, Poland and eastern parts of Central and Eastern Europe.
Over British Isles is moving the next windy pressure low, but it won´t be a windstorm already, however, strong winds can be uncomfortable across British Isles.
A big coldwave gradually hit large parts of Europe during next days, in Alpine region extreme strong storms are expected.
Infographics - Windstorm Francis in Europe /ESWD, Ogimet: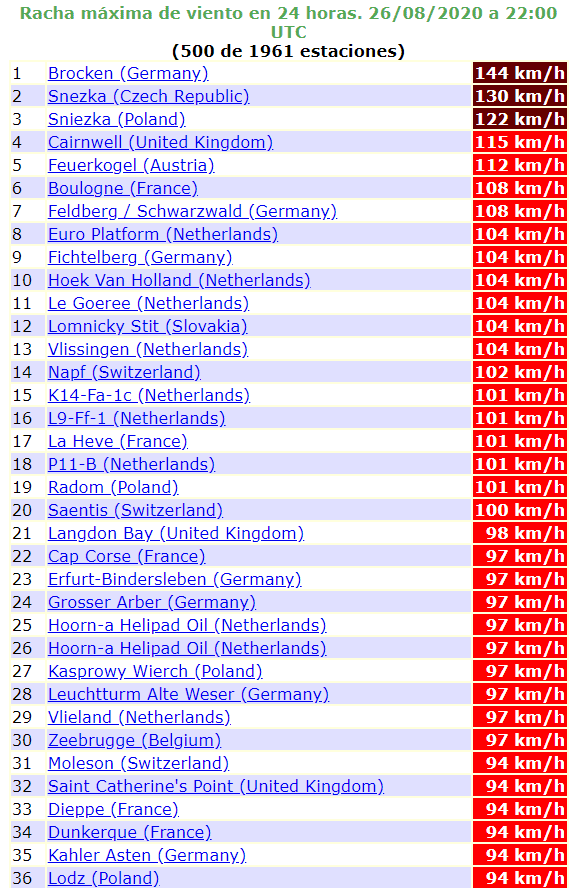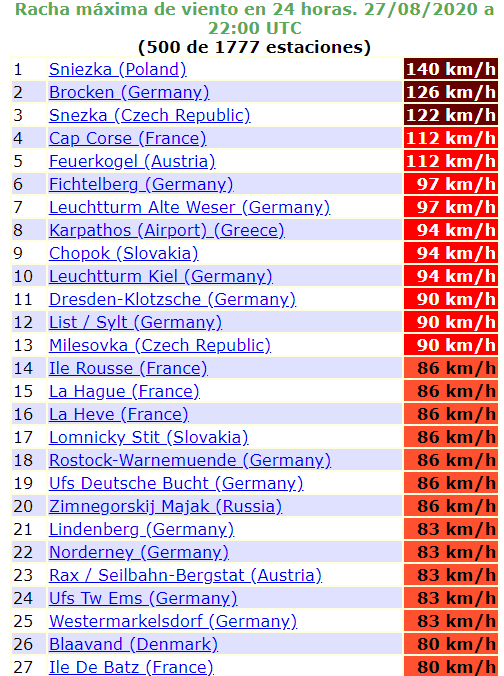 A new weather warnings for Europe valid for THU-FRI 27.-28.8.2020 - precipitation/temperature and wind related extremes, detailed, look our homepage: https://mkweather.com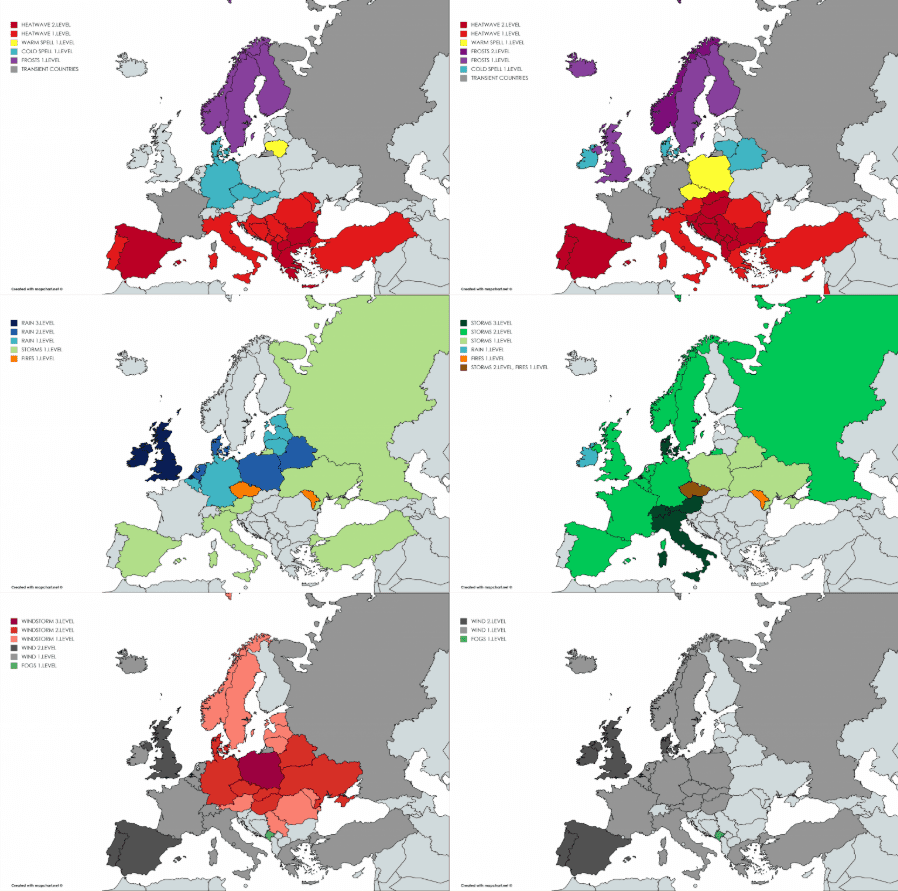 (Visited 63 times, 1 visits today)